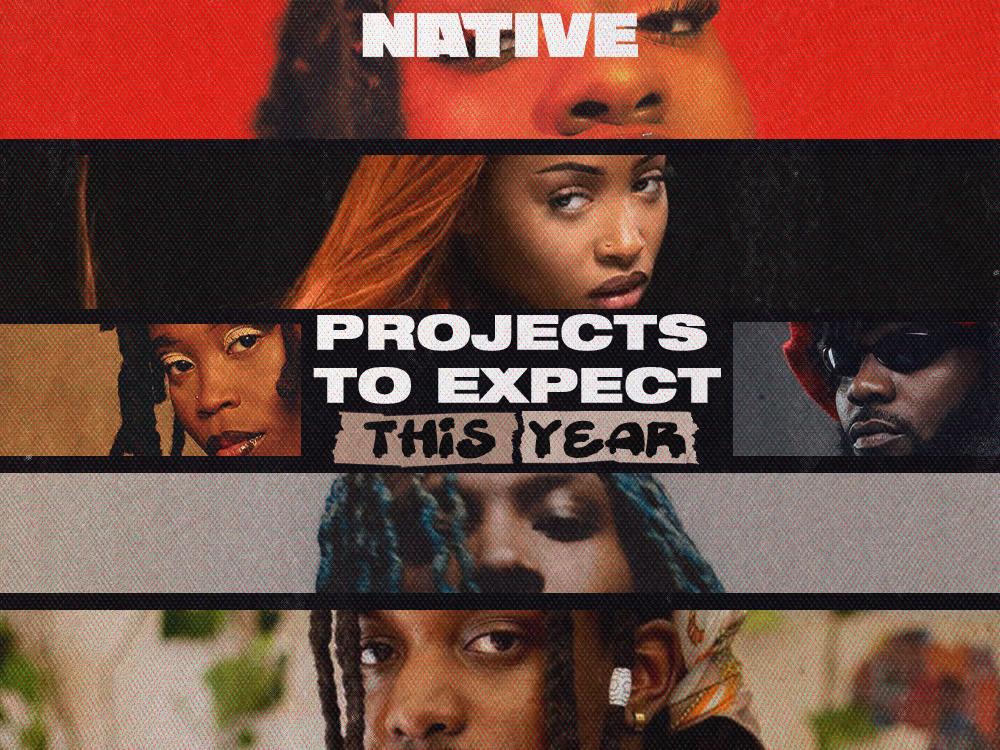 14 Projects The NATIVE is looking forward to in 2023
Featuring anticipated projects from Davido, Tems, Sauti Sol & more.
Over the past decade, the music coming out of Africa has gained steady momentum on the international stage–resulting in big-hitter cross-continental features, record-breaking firsts, award-winning auteurs, and jaw-droppingly dexterous music. Today, the frontrunners of Afropop are changing the game and retooling the face of a genre for future generations to come, with memorable melodies and even catchier dance moves and relatable slang.
In 2023, the music reverberating from the continent has elevated to a revolving door of genres, from Pop to R&B, Hip-Hop/Rap, Drill, Fuji, Highlife, Amapiano, resulting in impenetrable soulful worlds buoyed by soulful and mesmerising production. With the global embrace of the international music community, all eyes are on Africa and the new generation of hitmakers who are cutting their teeth as some of the most exciting and promising acts of the now. Although we're very much in the early days of the new year, there's already so much new material to anticipate in the coming months. With superstars such as Olamide, Kabza De Small, Tems and more, primed for smooth follow-ups to their previous solo offerings, and new acts such as SGaWD, Uncle Waffles, mau from nowhere due for their debut albums, it's already shaping up to be an exciting year for music and we have front row seats to the greatness to come.
Here's a list of projects that the NATIVE is looking forward to in 2023. Enjoy.
Tems 
[Release Date: TBA]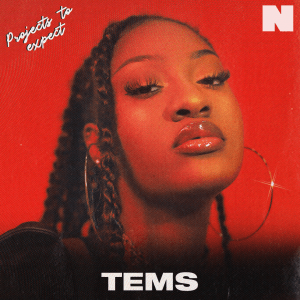 Tems is working on a new album. The major label debut from the fast-rising Nigerian singer is one of the most highly anticipated prospects from the world of Afropop this year. With two EP's already to her name, a debut album is certainly on the horizon for the Grammy-nominated artist who has ginned up attention and enthusiasm for its eventual release. "Still next level coming. I'm just about to start," she tweeted in a rare moment of proximity to her 1.5 million followers back in November last year. With songs such as "Free Mind" and "The Key," still attracting global accolades for their ability to meet listeners at the base of their emotions, it's likely Tems will take a similar approach on the new project, unfurling the complexities of new found fame, success and womanhood, coolly but with directly confident verses that sound like a late night conversation with your girls. 
Tami Makinde
Amaarae – 'Fountain Baby'
[Release Date: TBA]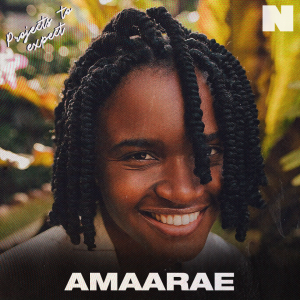 Looking back at 2020, an undeniably traumatic time for the world, Amaarae's debut project, 'The Angel You Don't Know(TAYDK)' provided comfort to many listeners with the Ghanaian artists' mellifluous vocals and otherwordly production from Yinka Bernie and the likes. The success of the 14-tracker attained new heights when Moliy-assisted standout track, "SAD GIRLZ LUV MONEY," tapped Kalis Uchis for a remarkable rendition that later went viral on tiktok, leading the track to top several local and international charts.
In this time, Amaarae has been anything but silent. When she wasn't going on live to play some demos, she was lending her honey-toned vocals on a number of tracks. Think Tiwa Savage's "Tales by Moonlight," BOJ's "Money and Laughter," Blaqbonez's "WHISTLE" or even "This is What I Mean" off Stormzy's recently released  album. Another honourable mention is "A Body, A Coffin" for the 'Black Panther: Wakanda Forever Prologue'. It goes without saying that Amaarae has been anything but quiet. Alongside this, she toured several cities around the world and took to social media to tease her sophomore album dubbed 'Fountain Baby.' So far, we know the project potentially features Maesu and Kyu Steed, who made appearances on "FANTASY" and "CÉLINE" respectively.
Nwanneamaka Igwe
Lady Donli 
[Release Date: TBA]
Since the release of her 2019 debut 'Enjoy Your Life,' Lady Donli has been an artist everyone should keep their eyes peeled for. Featuring a series of outstanding tracks like VanJess and The Cavemen-assisted "Corner" or "Cash," which indisputably played a role in shaping the alternative music scene in these parts, Lady Donli has proven to be an unstoppable force. However, amidst the 2020 COVID-19 pandemic, she went MIA with the exception of a few tracks. With a fresh and renewed perspective in her craft, Lady Donli released "Searching" off her EP 'W I L D,' translating to Where Is Lady Donli? While the 6-track project did not get much traction beyond her core fans, she stole the hearts of many with her stunning rendition on "Thunderstorm in Surulere" for A COLORS SHOW. For her sophomore album, Lady Donli released the promotional single, "Hello Lady," in the later parts of 2022, showcasing her ever-luscious vocals over a glimmering production. We're in for a treat from the pan-African rockstar.
Nwanneamaka
Nasty C
[Release Date: TBA]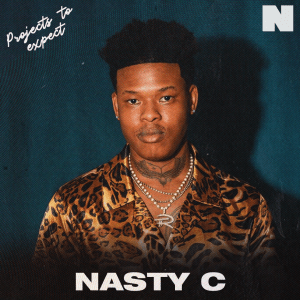 Verse by verse, South African rapper Nasty C has risen through the ranks to become one of Africa's respected MCs. With deft flows and impeccable songwriting, the artist is a bridge that conveys the feelings of younger audiences as well as appeals to the taste buds of the veterans. On both his mixtapes and studio albums, Nasty C has never shied away from unearthing personal demons and battles while also making space for the braggadocio that is synonymous with the rap game.
Through his recording deal with Def Jam Recordings (via a joint venture with Universal Music Africa), Nasty C has sought to expand his reach into territories outside the African market. With an album (in the works) geared as a follow-up to 2020's 'Zulu Man With Some Power,' there is no better time for the man to place himself firmly in the conversation as one of Africa's leading rap stars.
Uzoma Ihejirika
Kabza De Small
[Release Date: TBA]
It is no surprise that any offering from South African veteran, Kabza De Small is received with rave views. With his stellar addition to his discography in the last few years, Kabza has only left listeners in need of more music. Following its classic 2020 predecessor, the leading Amapiano producer and DJ reasserted his supremacy with 'KOA II Part 1', which featured Daliwonga, Ami Faku, Young Stunna, Msaki and more. Now, it seems like the self proclaimed King of Amapiano is set to release the second half to 2022's album, with rumours of the project circulating ever since the first half's release last June. Whether it's the rumoured second half or an entirely new album, we're rest assured that it'll be some of his best work yet. With an impeccable work ethic and his level of confidence coupled with the stellar music production, we can only expect another classic.
Wonu Osikoya
Cruel Santino
[Release Date: TBA]
Cruel Santino takes his time. Over his decade-long career as a creative, the man born Osayaba Ize-Iyamu matches to the beat of his heart's intuitions. Where many expect him to zig, he zags, and that's what has consistently made him one of the most intriguing artists of his generation. Last year's 'Subaru Boys: FINAL HEAVEN' strengthened the quality of his madcap ambitions, a breathless display that wove anime-inspired world-building and boundless musical experimentation around the trajectory of bouncing back from heartbreak. While it usually takes years for a follow-up, Santi has been adamant that his next project is already at a very advanced stage and should be in our ears soon as he's already teasing a title known as 'King of the Bounce' on his social media. Whatever it is and whether you're a fan or not, there will be millions listening to figure out where Santi takes us next.
Dennis
Olamide – 'Unruly'
[Release Date: TBA]
Olamide's influence on Nigerian cannot be overstated and he only keeps on getting better. Last year, it took fans and listeners by surprise when he announced his retirement from music after his still forthcoming 10th studio album, 'Unruly.' Recent efforts 'Carpe Diem' and 'UY Scuti' have only solidified the rapper's place as a dynamic force in Nigerian pop. Olamide is known to cause conversations with minimal effort and 'Unruly' will be no exception.
After making appearances on records such as Asake's hit single "Omo Ope" and "Bigger" with rappers M.I Abaga and Nas, he has set the tone for what the album should sound like. Although the album was announced to be released last year and could not be released, we believe that 'Unruly' will take form as one of the most standout albums of the year. In recent years, Olamide has become an important figure in Afropop, whether it's through mentoring some of the biggest Nigerian acts in present day such as Asake, Fireboy DML and more, or its through connecting Nigerian talent to international audiences by distribution deals with EMPIRE, Olamide has his name written among the stars. With producers such as P.priime, Pheelz Magicsticks and more, 'Unruly' just as the name implies will be a statement by an artist who has done it all, successfully.
Wonu
SGaWD
[Release Date: TBA]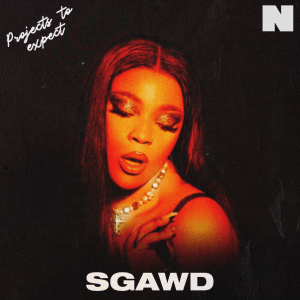 When SGaWD released her late 2021 debut EP, 'Savage Bitch Juice', it expanded on her abilities as a dynamic rap artist. Crown jewel "POPSHIT" is a fringe classic that epitomises Seddy's song-making tricks. In that same EP, as on earlier slaps like "Feel Right", you could hear her seamless ability to switch to smooth R&B-influenced melodies. Heading to two years since her last project, a new SGaWD project would not only anneal her standing as a curiously talented entity, but could also elevate into stardom conversations. The routes are multiple: She could double down on snappy rap bangers, infuse more purely sung tracks, or find a dance-inflected balance like on her standout Ronehi collab, "TELFAR". SGaWD has me excited for all these possibilities—you should be excited too.
Dennis
Sarz
[Release Date: TBA]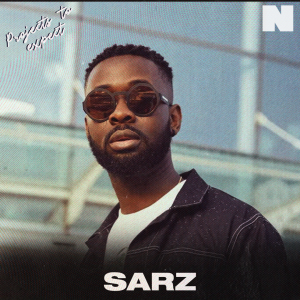 Sarz is one of those rare old hands who have reinvented themselves at every point in their careers. At a nascent stage, in the late 2000s, he scored hits with Jah-Bless' "Joor Oh,"  Shank's "Ghetto," Reminisce's "Kako Bi Chicken," and the Wizkid-assisted "Beat of Life (Samba)," among others. A decade later, he would make a pivot sonically, blending electronic influences into his productions and stamping his authority on the music scene with the 2019 declarative EP 'Sinym (Sarz Is Not Your Mate).'
What followed can only be described with one word: incredible. His collaborative projects with WurlD (2019's 'I LOVE GIRLS WITH TROBUL'), Lojay (2021's 'LV N ATTN') and Obongjayar (2021's 'Sweetness') were an eclectic assortment of pulsating sounds, ranging from Soul to R&B to Afropop to House to Synthwave. Worthy of note is the fact that those projects served as breakthroughs for the music acts in the Nigerian music scene. On the production side, with The Sarz Academy, Sarz has helped to pave the way for the next generation of music producers; the academy has birthed stars such as P.Priime, Tempoe, and Dunnie who are already making significant impacts on the scene. Last year was a relatively quiet one for Sarz. This year, it is reasonable to believe those moments behind the scenes would birth a magnificent project to reinstate the notion that Sarz is no one's mate.
Uzoma
Uncle Waffles
[Release Date: TBA]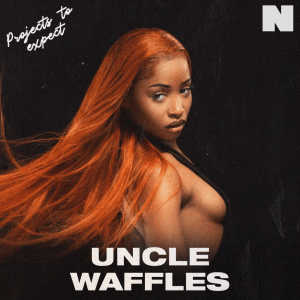 Recently announced to make an appearance on Day 1 of Coachella 2023, South-African superstar DJ, Uncle Waffles is a couple mixes and tracks away from becoming a global household name. Since her viral video showcasing her exceptional skills on the deck with Young Stunna's "Adiwele," Uncle Waffles has debuted her smash hit single "Tanzania" off her EP, 'Red Dragon.' The 4-track EP features a series of memorable, heart-thumping tracks with vocal assistance from some of the scene's key players including Tony Duardo, Sino Msolo and a slew of others. Following her remarkable NYE 2023 mix with Apple Music, Uncle Waffles teased new music out this year. Considering her small but mighty track record of stellar productions, we can expect more outstanding collaborations and hits from the artist. 
Nwanneamaka
Mau From Nowhere
[Release Date: TBA]
Mau From Nowhere has been etching his name into Africa's alternative scene one song at a time. Featuring in NATIVE 2022 Under Best new artists, he has been staking his claim through his vigorous single releases like "Fireflies,"  "Ghost" and "Our Favorite Songs" whilst teasing his yearn for more longform projects on previous interviews. His minimalistic production coupled with intimate thoughts we all encounter saw his fan base scale up especially after the release of his project 'MFN'.  His constant evolution of sound has seen him transverse across hip hop, afropop and alternative, channelling his frustration, desires and ambition each lyric at a time. This year should be an interesting coming of age era for the Nairobi based artist, starting off with the release of visuals to "Ghost" I'd hope we get to pree  more into his depth working alongside features on his upcoming album.  
Tela Wangeci
Sauti Sol
[Release Date: TBA]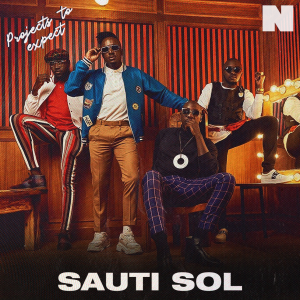 When Sauti Sol announced that they will be taking a break as a group to focus on their solo projects fans only hoped that this wasn't a premonition of splitting up the award winning band. Being together for 17 years, the group has found their niche audience with their culturally tailored projects that evolve with each release. Since the release of the critically acclaimed  fifth studio album 'Midnight Train'  the four man band has strengthened their artistry which was reflected in their 2022 single 'Lil Mama' which was released two years after their sabbatical break.
Being the first song they produced collectively, Sauti Sol gave fans a sneak peek of what their new album might reflect. With many accolades, awards and global recognition, Sauti Sol has been soaring high. Singing in Swahili, Luhya, Luo and English, Sauti Sol prides themselves on storytelling as an East African tradition that permeates music from that region and this is what has kept them relevant with audiences across the world and earned them so many accolades along the way.
With the new year kicking in, fans are excited for the sixth studio album. In an open letter to fans back in October 2021, the group first announced they will be releasing the next Sauti Sol group album in May 2022 after the rollout of their solo projects  dubbed "Alone-Together" under the group's label Sol Generation which meant to re-introduce the four group members as they usher in their sixth studio album. Despite failing to keep their promise, the group announced on twitter, fans should be ready for a futuristic new album with a more mature sound. 
Tela Wangeci
Davido
[Release Date: TBA]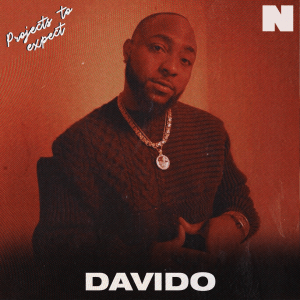 Four words aren't often enough to hold on to, but if you're Davido—one of the biggest superstars in the world—that works just fine. "See you in March", the musician had shared on his socials after performing at the FIFA World Cup closing ceremony in March. Added to his recent win of five categories at the AFRIMA Awards, that career-highlight event proves Davido's star power even in a year understandably devoid of much solo material.
With March only two months away, the prospect of a new Davido album is tantalising and similarly pensive. Many listeners didn't think 'A Better Time' satisfactorily advanced the autobiographical direction of his acclaimed sophomore, though the live-centric direction of his 2022 solo offering "Stand Strong" leaves a strong impression. "Electricity" and "Champion Song" with Pheelz and Focalistic were singles in-between which demonstrated Davido's sterling knowledge of how to dominate a hit song. In the right mindset and with the right team, I don't think anyone with a speck of fairness could doubt Davido's ability to stage a memorable comeback. 
Emmanuel Esomnofu
Odumodublvck
[Release Date: TBA]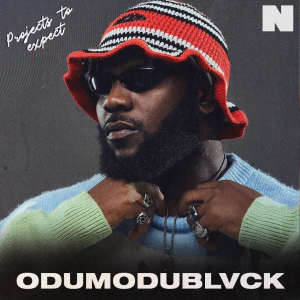 Big Gun has been firing heavy since last year. Once acclaimed as Abuja's answer to M.I Abaga and Erigga, the rapper has morphed into a crafty music-maker. Describing his style as Okporoko music, there's a haunting mix of menace and melancholy which makes his records pop. Odumodublvck has steadily climbed up the stairs of rap dominance, now peeking over the walls of mainstream influence. Of course he does that alongside the promising Native Records, a subsidiary of Def Jam Recordings shaping up for great things this year. From associating with top dons like Skepta and Tobi Nwigwe to the several African industry connections he already boasts, Odumodu's forthcoming album is looking very strong. If anything, his '22 releases "Dog Eat Dog" and "Picanto" sets him up favourably, shimmering with their enthralling cadences and cinematic production which holds up the expanding scope of his artistry.
Emmanuel
---