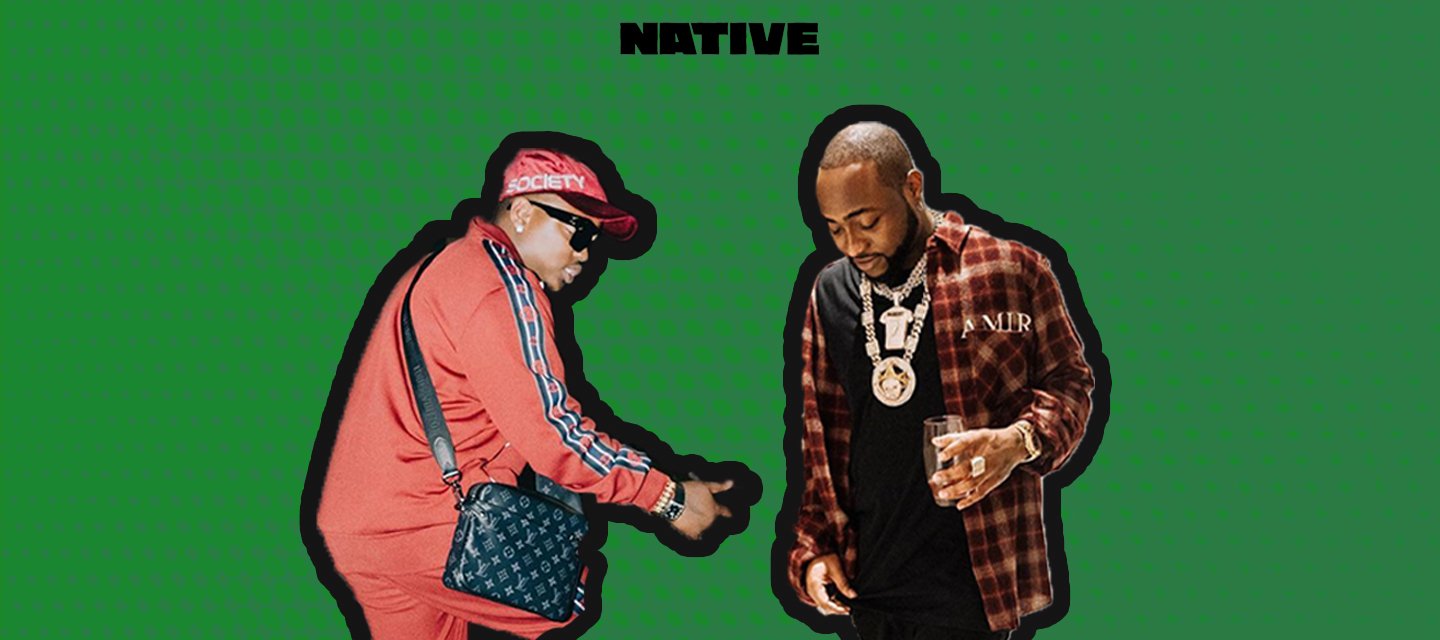 How An Unreleased Davido and Focalistic Song Took Over the Streets
🇳🇬🇿🇦
By now, it's no secret that Davido and Focalistic have another hit on their hands. Following on from the duo's first link up on "Ke Star (Remix)" earlier this year, the pair recently reunited for a new Amapiano number that doubles down on their joint synergy and hype. The only catch—the single remains unreleased, powered by a series of leaks and backend links on music piracy sites.
View this post on Instagram
"Champion Sound" first began playing in the clubs just before the summer season. At the time, following the seismic change left by the COVID-19 pandemic, the gradual administration of the vaccine meant that many people were reemerging from their homes and visiting shared public spaces including nightclubs and festivals. On the continent, year-old songs such as Wizkid's Tems-assisted "Essence", that had previously been confined to private listening sessions were now being played on the club and concert circuits, inviting ears to witness them in a new light.
The first tell-all sign of "Champion Sound" came on the 6th of April. Two months after the release of their hit single "Ke Star," the pair went on Instagram live to celebrate the song going platinum, unbeknown to fans that they would be hearing exclusives right from the source. "Tell them we got the EP coming bro," comes Davido's raspy voice from the other end of the live, via a saved recording of Focalistic's Instagram. With "Ke Star" still popping off in the clubs, the duo announced they had 4 new songs underway with a joint EP scheduled for the summer.
Yet, the summer came and went without so much of a whisper on the EP. On June 1, the pair dropped another teaser for the forthcoming project. Focalistic again went on his Instagram and shared what would become our collective first listen of "Champion Sound," played over their 12-minute Live session. "RUNNING THE STREETS 🌐 // Title : RA E TAOLA!!!" Focalistic's caption had read inviting over 350K views since its release. A day later, Davido himself would confirm the imminent release of the song with a teaser clip on his own Instagram page, reminding fans of the forthcoming EP release once again with an irresistible energy that permeated off our screens.
It didn't take long before "Champion Sound" began infiltrating the clubs and bars from West Africa to the South. Feyisola Ogunbanjo, an A&R, talent manager, and project manager for NATIVE Sound System tells me that she first heard the song in a club over the summer holidays. "I remember being at Club Envy in VI and bopping my head to the beat," she tells me a day before the song's official release. "It's about time," she continues. "It's a hit already and everyone can join in the fun, not just the DJ's."
"Champion Sound" joins a number of other Amapiano, Gqom, Afro-house and Afro-tech songs that have leaked onto the Internet, with a significant portion of those songs becoming hits in the streets, on dance floors and social media. These leaks are not uncommon as playing, performing and previewing unreleased music is a constant with many producers and DJs around the world. Gaining access to these exclusives is typically viewed as a marker of pride or honour, but with "Champion Sound," the metric to mainstream success is a bit different. It wasn't just that DJs were playing exclusives of the song at nightclubs and events on the continent, it was played by almost everyone who had caught a whiff of it in the past few months.
The song quite literally took on a life of its own, making its way into our hearts and ears from its near-constant replays across social media and in-person activities. You'd be hard-pressed to find someone who's not heard it at least once or has got the cracked MP3 file on their device. For culture journalist, Makua Adimora, the song's organic marketing is just one of the many strong suits it possesses hours away from its imminent release. "It was crazy how the entire room always knew all the lyrics, despite it not being officially out," she tells me via text message.
Yesterday, the song's hype reached fever pitch when Davido celebrated his birthday with as much flair as the Queen herself. Inviting his friends from far and wide across the music and entertainment industry to participate, Davido shared a call out for monetary birthday gifts on his Instagram story. It didn't take long before many of the singer's friends, including Focalistic himself, began sending him bank transfers for a sum of 1 million Naira. Clearly, no cap to his earlier mentioned lyric, "how much is 1 milli, 1 million dollars," on 2019's "1 Milli," Davido embarked on a crowdfunding exercise, unlike many of us have ever seen before.
While on the surface it may have seemed like Davido being his boisterous self, it's clear that the singer is one of the best Internet marketers that West Africa has ever seen. After months of teasing the new single and EP, the singer is now paving the way for its entry into the soundscape with a viral moment. Davido is aware that the viral tweets about the Instagram 1million challenge will be seen by more people than the song itself, given that many of us have already heard it, so he's less concerned about marketing the song directly as he is stirring some controversy.
When it comes to Davido, many of us know that music is only one part of the equation. Much like artists such as Lil Nas X and Drake who have realised that music lovers in this age not only want to listen to music but to experience it, engage with it and make it their own, so also has Davido become wiser to the game. "I think Davido is just a PR dream; anything he does/says has the entire internet in a chokehold," shares Adimora. "And even if it was a pre-meditated strategy, I think the seamlessness/effortless feeling of it all is a testament to the fact that he was made for this entertainment thing. You really can't beat this man."
With only a few hours left to the song's official release, Davido and his latest antics are all the talk right now. It won't be too early to assume that this was the plan all along.
Stream "Champion Sound" below.
Featured image credits/NATIVE