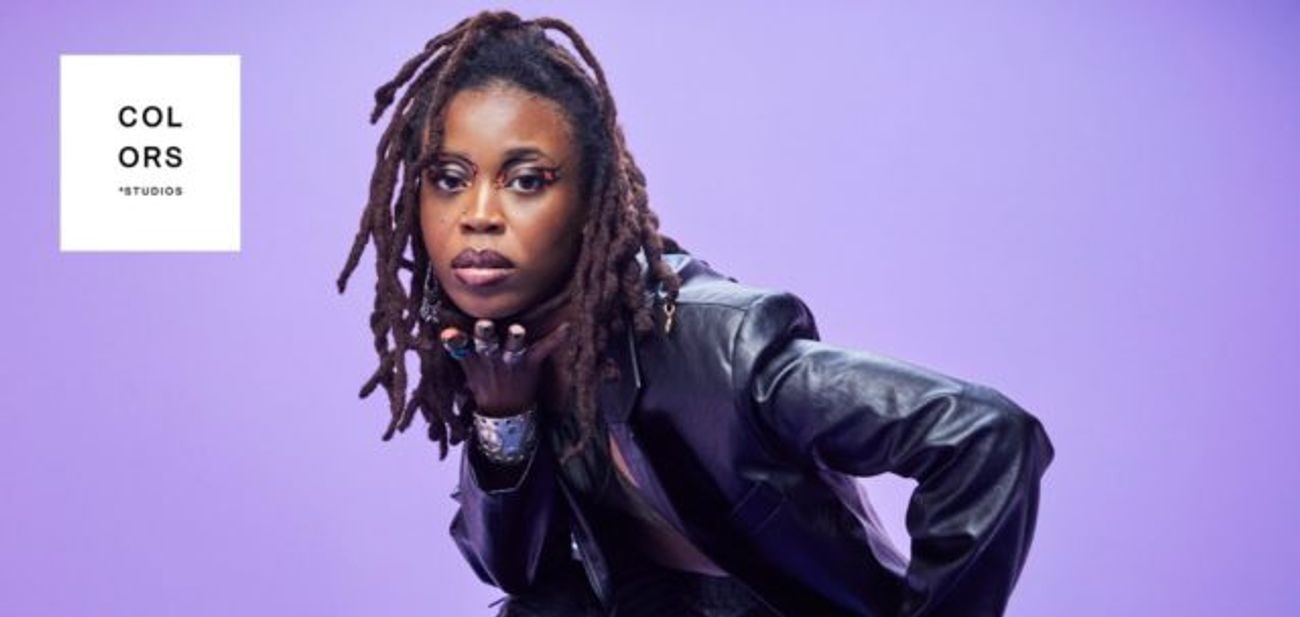 Lady Donli debuts "Thunderstorm in Surulere" on A COLORS Show
Off her upcoming sophomore LP
After taking a much-needed break from public view, including a months-long social media hiatus, Lady Donli reappeared last summer with new music in hand. The singer delivered the third EP in her catalogue, 'W I L D'—shorthand for 'Where is Lady Donli?'—to positive reception. The 6-track set added a fresh layer to her retro-fusionist Pop agenda, with a vibrant palette and Donli being as vocally compelling as ever.
In addition to strengthening Donli's craft as a pan-African rockstar, 'W I L D' is also meant as a precursor to the singer's sophomore album, which should see release sometime this year. Opening 2022 and kicking off the album rollout in remarkable form, Lady Donli has just debuted "Thunderstorm in Surulere," the lead single from the upcoming LP, on COLORSXSTUDIOS' A COLORS Show. Lady Donli joins an increasing list of Nigerian artists who've graced the renowned music performance platform, making her appearance memorable with a wondrous set befitting of the occasion and song's significance.
Produced by UK-based artist and EYL collaborator, BenjiFlow, "Thunderstorm in Surulere" is a tantalising, romantic jam. Musically, it's an amorphous combination of R&B, Afro-Soul, and Folk-indented Afropop, with three warm riffs—piano, guitar and bass guitar—melding to form a bewitching melodic motif over groovy, languid drums with a jazzy swing. On it, Lady Donli basks in the glow of being romantically entranced, true to her self-professed nature as a lova gal. "Rain is falling, in a way it has bever felt before/It's the thunder in my soul that's pouring/'Cause I think I found the one, I'm Soaring," she sings at the top of the second verse.
In front of a purple background, Lady Donli performs with the same vibrant energy her live sets have become renowned for, singing, dancing, radiating the joy apt to the song's theme, and adding adlibs in spots that call for them. Donli's performance on A COLORS Show is a great way to experience "Thunderstorm in Surulere," setting a tone of anticipation for her coming sophomore LP.
---