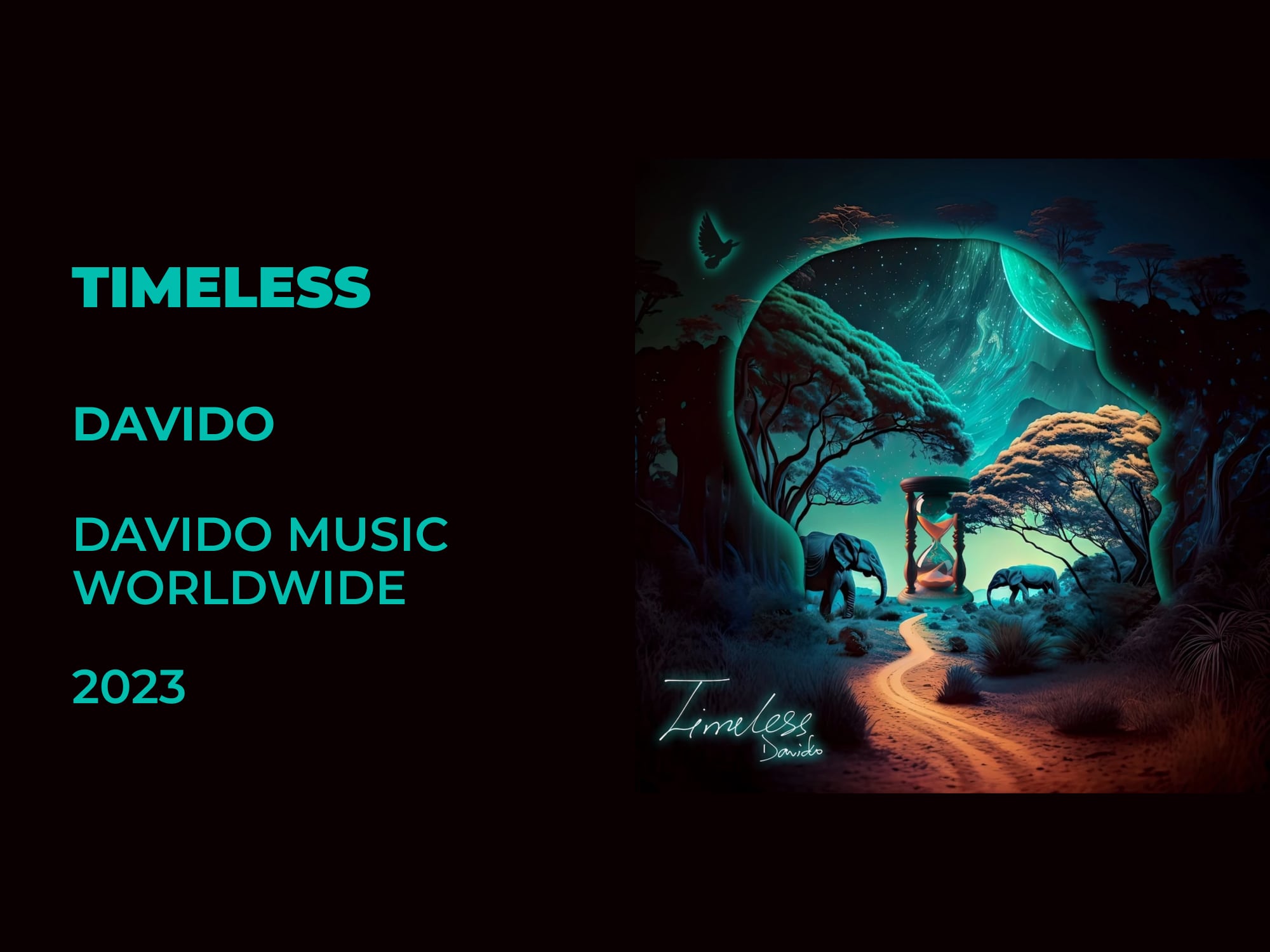 Review: Davido's 'Timeless'
A cohesive album with sense of warmth that never departs its sonic core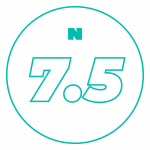 Life is unpredictable. This fact about our existence impacts the quality of art that has been created over the years, carrying into their foundation an element of that suddenness. Last year, Davido suffered inexplicably, and in public. In a perfect world, what happened on that first day of November 2022 does not happen. Alas, it did, forever changing the life of a beloved superstar even while he balanced the expectations of his name.
Being one of the brightest and biggest stars in Afropop comes with a lot of responsibility. You're unarguably a figurehead for an entire movement, contributing many great memories over the years and soundtracking African joy for a local and global audience, with the same intensity as the early days and without losing that unique quality across the sprawl of time. Since the entry of a new vanguard of stars at the turn of the 2020s, David Adeleke's legacy has come into focus. Sonics are changing, and generations are ever-turning in their relevance to popular culture—it was everything for a musician who's been active for over ten years to still have hits.
A detour into one's mind provides that clarification. Few musicians who emerged before the first two years of the last decade are present today. At best they have abandoned the scorching thrill of creating art for mass audiences and at worst they still release music, but with sound and subject matter failing to align with contemporary realities. That is not a Davido problem: with "Champion Sound" and Pheelz's "Electricity" boasting that hard-to-get combination of genuine audience love and hit quality, he showcased flexibility in perspective and brought the Afropop audience to his singular language.
The more last year progressed, Davido's deep bag of tricks ensured he wasn't missing in popular conversations. Meanwhile, the crowd-suffused vocals of Asake were making a serious affront on the entire scene, from Nigeria to the south of Africa. Unpredictably, the sonic landscape had again shifted and it was only right, many wanted to know how someone like Davido would respond. More successfully than the few other superstars in his league, he bent trends to his will, changing notions about the ephemeral not having real currency.
001's response came through "Stand Strong." Tints of crowd vocals permeated some parts, but the application was less Asake and more black gospel choir, suggesting a new sonic terrain for Davido. That single didn't catch on as Davido's camp would have hoped, but its tone and approach were striking. "OBO no go minus" also became a fan favourite catchphrase for the musician's resilience, how gracefully he forges on amidst the humane losses he's had from childhood and now into his thirties.
A fitting peak to Davido's year would have come on the FIFA World Cup stage, billed to perform at the final after featuring prominently in its official soundtrack, "Hayya Hayya." As footballers such as Lionel Messi and Kylian Mbappe walked down the tunnel of the Lusail Stadium in Qatar, the promise glimmered in the eyes of Afropop fans worldwide: Davido would have been there, electrifying the stadium and baring his easy smile as the cameras linger on him during the match. 
View this post on Instagram
When he shared "See y'all March" on social media last year, the tweet carried great deal of significance. It embodied strength and love for the art of music making. Soon enough, 'Timeless' followed the timely strategy of album roll-outs, utilising a packed window to heighten expectations. In typical Davido style, he made the run-up an event of its own. He announced shows in select venues around the world, dropped a merch collaboration with Puma, granted revealing interviews on the self-tailored "Timeless Radio" and most importantly unveiled a due rebranding of his record label, Davido Music Worldwide.
On the old insignia, the depiction of an infant David was the centre of attraction. In its new form, it's one of a lion with glitzy edges, a nod to the allure and zest of popular culture. Alongside this, Morravey and Logos Olori were also announced as new signees to the label, their intriguing backstories positioning them as worthy torchbearers for the expansion of the DMW legacy. The newcomers were also featured on two of the album's seventeen songs, meaning that 'Timeless' built on the numerical thread of records that have been on every Davido album.
The album incorporates a slew of Davido tricks. Its opener "OVER DEM" continues the chest-thumping affirmation he's demonstrated on previous album openers such as "FEM" and "All Of You," on 'A Better Time' and 'Omo Baba Olowo: The Genesis' respectively. Flexing the verve of his legacy with a joy that suggests introspection, Davido culls biblical metaphor to create the record's most catchy lyric, "If dem wan turn Goliath, I be David for life." It's the sort of phrase crafted with audiences in the mind's eye, but the mellow groove of the production is coasted smoothly by Davido, lending it peculiar warmth which is a novelty among the other openers in this conversation.
In truth, 'Timeless' is a very cohesive album. That sense of warmth never departs its sonic core. Subverting popular expectations, only a few records continue on that path of self-investigation. Legacy is sometimes necessary to contend with, but staring too often into the ocean of one's influence could drown an artist. It's therefore credible that 'Timeless' ends with "LCND" and "Champion Sound" respectively. Whereas the latter was heavily influenced by the Hip-Hop indebted inflexions of Focalistic over the Amapiano production, Davido goes the solo route on the former.
Perhaps "LCND" would have made a better closer; twinning the album's talking points of love and loss, it presents the Davido manifesto better than most songs on the ticket. "Make I tell you something, life is not fair," he sings in the opening line. "Lost many of my guys, but I thank God I still dey here." The record then flips, celebrating the essence of being alive: being able to touch, taste and love. Except for "UNAVAILABLE" and "PRECISION," which comment on the nature of relationships, the other records dive head-in into the comforting silk of love's fabric.
It's the interwoven thread around the album's almost fifty-minute runtime. The run-up to the release of 'Timeless' came with the announcement that Davido had married to his longtime partner, Chioma Rowland (a.k.a. Chef Chi). A heartwarming moment hinged on the affectionate direction of "Assurance," which was inspired by and featured the chef in its visuals, it had full-circle appeal. From that backdrop, the several love-attuned songs on the album feel like letterings on the doorpost of their relationship. From heartbreak to head-spinning intimacy, just about every spectrum of emotion is touched upon.
However, Davido delivers varying results, or perhaps, the songs just fail to come together. A rare misstep occurs on "U (JUJU)," which sounds like a well-thought-out song but falls quite short of brilliance. Skepta's verse and the production are bright spots, but altogether the record fails to leave a lasting impression. The interpolation of Ice Prince's "Juju" succeeds in its nostalgic intent, pointing a potential direction towards being a deep cut. 
Fortunately, the good songs appear way more frequently. That goes partly to the focused direction of collaborations on 'Timeless,' which brought Davido into a light he's scarcely seen to occupy previously. 'A Better Time' baulked under the American motivations behind its collaboration, with Nicki Minaj seeming to be only the essential from a bunch which included Nas, Hit-Boy and Young Thug. Far from a rapper, those incursions suggested more passion than tact, and it's a gap Davido fills with 'Timeless'. 
In very different ways, each feature on 'Timeless' elevates their respective records, whether it's Asake bringing his signature word-bending to "NO COMPETITION" or a Wizkid-reminiscent contribution from Logos Olori on "PICASSO." Fave's evocative writing adds bubbly feminine energy to "KANTE" in ways similar to Morravey on "IN THE GARDEN." The neo-Highlife flourish on "NA MONEY" scores typical and successful features with The Cavemen., but the energy of Angelique Kidjo doesn't just excite on a visceral level, it brings the album's cross-generational appeal into focus. Add Musa Keys on the TikTok-winged "UNAVAILABLE" and the pan-African vision of OBO present on Diamond Platnumz's "Number One" and "Tchelete (Good Life)" with Mafikizolo reveals itself as enduring.
The biggest takeaway from 'Timeless' is the renewed vocalism of Davido. As a genre, Afropop hasn't been the keenest on voices but that perception is changing. As showcased in their recent work, artists like Burna Boy and Ayra Starr have vocals that would rival anyone anywhere, and it's an industry phenomenon as well. So many unique voices and then there's Davido. Husky and inflected with Nigerian lingo which manifests in adlibs and animated catchphrases, it's a highlight of modern African music. But sometimes he's tried too hard to be evocative, almost seeming pressed under the weight of legacy.
'Timeless' witnesses an essential stripping of that weight. Every song benefits from this ease of delivery. On "FEEL," he almost lulls into the microphone, the muscular verve replaced with, finally, an air of accepting the validity of his peculiar skillset. Fewer songs capture Davido's vocal dynamism as "E PAIN ME," one of his most vulnerable moments on wax. The storytelling is gripping but it's his switching between the metres of sound—cool and detached in one lyric, hurt and screaming in another—that makes the song stick. "FOR THE ROAD" adopts a weary gaze that accentuates the longing for one last intimacy before the girl departs, while Davido's curative expertise meets this vocal awareness most brilliantly on "NA MONEY," sandwiched between his guests and becoming light to allow the energy flow through his contribution.
View this post on Instagram
With the production, Davido balances pomp with cohesiveness. This, he achieves with variant producers, virtuosos of Nigerian pop such as Shizzi, Blaisebeats, Magicsticks and 1Da Banton sharing the room with relatively fresh figures which include Young Alpha, Rore, Jon P, Sparriq and Damie. Amapiano-coloured log drums are present on many songs, but arrangements with violins and pianos brood side-by-side with the percussive base, establishing a breezy vibe for most parts of the 'Timeless' ride. The Yung Willis-produced "LCND" energises the album's final run, which is then amplified through a remastered "Champion Sound."
In all of this, it is evident Davido has been working behind the scenes. 'Timeless' smoothens the musical and structural cracks of his previous albums, showing how fame has been shaped not only by his music career, but by the very many strings he has to his bow. Its variance in thematic material can be lacking, but Davido more than makes up with the assured warmth on most records. No doubt watching him interpret them to live music would be interesting, and with the model of 'Timeless', the future shines with great promise. For now, take a bow, David. You've conquered the Goliath of your career.
---