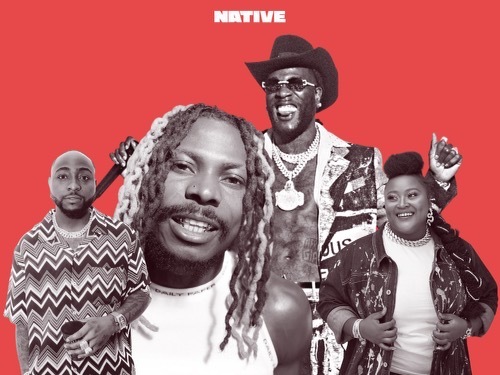 Asake, Burna Boy & the trend of anthemic choruses across Nigerian Pop
One of 2022's longstanding highlights
You might have observed a recent trend in Nigerian music: the anthemic chorus. Backed by several singers who sound like they're in the studio, musicians have created energetic bops which, more or less, have ruled mainstream Pop this year. If we have to trace an initial point of prominence, we'd have to return to the earlier months of 2022, when Olamide, again, pulled a masterstroke of business to bring Asake to YBNL.
Asake has been at it for a while, most notably with his propulsive street-pop hit "Mr Money," a moniker he would go on to adopt as a way of pre-empting his superstardom. But the immediate appeal of his renewed sound, largely responsible for his mainstream breakout, was the pairing of his caption-ready writing with choral elements, how finely that blended into the rippling percussions he was adapting in his sound. With this he made "Omo Ope," calling on his legendary boss who reaffirms that it's Asake time. Across the country, the song caught on like wildfire. It went on to spend several weeks at No. 1 on Turntable Top 50 weekly chart.
His eponymous EP 'Ololade Asake' was released not long after, and all its four songs had a similar style, featuring chanted choruses with stacked vocals. "Sungba" soon became a fan favourite, and its cult classic status was only elevated when Burna Boy got on the remix. That collaboration birthed an assortment of quotables ("My problem is I too sabi" being the most popular), moving into the magnetic pull of its chanting chorus. 
If Asake has been getting any slack on how frequently he's drawing from this particular well of sound, it's worth knowing he isn't the only one with the understanding of where Nigerian pop currently is. The continued success of "Palazzo" can be considered a cheeky rebuttal to those suggestions that the vibe might have been too stretched. And the potency of the hit records that's been lined up after "Omo Ope" prove this fact as well: no one knows what's likely to blow. If it bangs, it bangs.
At this moment in musical history, social media undisputedly influences the consumption of music. Not long ago American musicians got on their personal handles to complain that they're being pressured by label executives to trend on TikTok. It's quite obvious how forcing art into ephemeral boxes of mass attention isn't a sustainable plan, especially if the artist has strong intentions about the presentation of their art. Yet, TikTok moves even more extensively into the music industry, bringing down barriers between audio and visual, and reshaping our perceptions about what a record label looks like. For musicians who haven't had the biggest budgets, there's an unquestionable appeal towards TikTok. 
After playing a prominent role in the hit status of "Love Nwantiti" and "Essence", its pathway as a viable means to international acclaim was immediately gleaned. It was, however, Pheelz who brought the chants into the space of TikTok, and in so doing highlighted the innate relationship between the two phenomena. Being a social space, the allure of TikTok hinges on the blossoming of its community, the ability to avail its users the sensation of being part of something that extends beyond whichever room you are, wherever in the world. Then you hear a song full of happy voices screaming lyrics which you can't help but agree with, no matter how absurdist or extreme it sounds.
I'm sure there's a number of songs you know which draw from said style. It's ingenious, but one thing it is not is novel. Again, we go back to Asake, whose exciting artistry has elicited the opinions of several music heads I respect. Among the lot of them, the consensus is that Asake is influenced by Fuji and Juju music, incorporating some of its classical practices into his sound. His usage of Yoruba is only the lyrical aspect, he also follows the flagrant rhythms, interchanging melodies within tight spaces to create an ultimately cathartic effect. The chanting chorus can also be heard in several songs in those genres, using backup singers to amplify the often groovy message of the lead musician. 
Those genres in no small part influenced the foundational sound of Nigerian Pop in the 2000s, especially in regards to the utilisation of elements besides the musician's voice. Adlibs were an important part of this era, a time when Street Hop was beginning to exert the influence it would continue to demonstrate two decades later. Still, the background chants improved the overall feeling of Timaya's "Dem Mama", X Project's "Lori Le", and Junglist Boys' "Tell Them Say", sounds which peeled into entire demographics on the mainland and revealed their biggest motivations: to live an enjoyable life and that one day its shining lights—the musicians—would go into the world and do great things, with the streets solidly behind them. 
There's probably a more nuanced conversation to be had in actuality, but it's easily understandable why Nigerian listeners would seek themselves in these records. Emotional relatability remains a huge part of why certain songs do well and others don't; the most natural response to a lyric you're familiar with is to sing along, and it is this facet of humane connection the trend feeds into.
It's typical for Afropop to look back at its past, to seek new ways to interpret their sonics. For some musicians like Burna Boy and Dice Ailes who I recently interviewed, it's an hitch-free entry into the idiosyncrasies of a generation different from yours, in the process unlocking a sweet spot of nostalgia the listener might not even be aware of. If anything evolves in its application, it is the specific details across the distinct eras, the references which timestamp the revealing space in our collective memories between then and now.
Another prominent angle is the position of Nigerian pop in the world. It might very well be created and inspired by the internal happenings of the country, but there are far broader stakeholders influencing its trajectory at this very moment. Not far into the distance, summer looms and hits must be made. I imagine the label execs on the phone to the A&Rs, the artist listening on with a glass of whiskey by the side. 
There's no greater PR for a trend than when big artists jump on it. Asides the natural increase in listeners, it's considered with more heft–either apprehension, or appeal. I wasn't online when Wani called this trend "the new format" but I eagerly followed the conversation after. The opinions were as divisive as you'd expect, some rightly stating that chants have always been a part of African culture; others thought it was merely a rush inspired by commercial prospects and nothing more.
It now makes sense to introduce the two biggest artists who've taken to the trend. Coming from 'A Better Time', Davido has mostly taken the route of features to showcase his unique understanding of Afropop, giving career-high verses with every song from "Champion Sound" to "High." When he shared the trailer to his first song of the year, it was with overtones of a changing sound, a slight shift from the pomp he's more associated with. 
His latest song "Stand Strong" features the Sunday Service Choir, the famous collaborators of Kanye West, who has himself been recently incorporating African American gospels into his smattering 808s. This was the immediate reference for a lot of people when they saw the trailer, but Davido's song bears strong trademarks of the startling vulnerability he's shown across his discography. At a time when he's more engrossed in his father duties, he's also caught in the tangles of social media communications. 
It's a field he's commandeered considerably well for a long time, doing no long term damage to his image while he often colours the obvious charm of his personality. He's the perfect person to inspire you. When the choir enters, it's a throwback into the gospel mornings so many of us had, which was somehow playing in the background as long as our parents controlled the playlist. The overall effect of the chants are therefore of artistic merit, and the record undoubtedly one of the year's better releases. 
"Last Last" might have premiered at the Madison Square Garden, but its success still exceeds expectations. It's the kind of record that's so unapologetically Nigerian it can become anything else. Having been touted by Spotify as one of the songs likely to become the song of the summer, it's been elevated into the rare pantheon of hit songs that become classics almost immediately on release. 
The song had the combination of all that makes Burna Boy one of the most exciting artists in the world right now: humour, vulnerability, groove and deliberation. Sampling Toni Braxton's classic "He Wasn't Man Enough" was a fine undertone to his account of a breakup, and when the "I need Igbo and shayo" chant comes on, it's as natural as a guy hanging out with his friends, pouring his heart out.
I guess the new format is to have niggas chanting on the chorus

— WANI (@WANIWONDER) June 9, 2022
While this trend might be viewed with scepticism, what really can't be denied is its usefulness right now. In light of all the festivals happening around the summer, it helps to have that line in that song which people can scream back at you. Which all points to the fact that more musicians will be featuring chants in their choruses. At this very moment, Ladé is primed to become another sensation who deftly worked the trend into poignant and relatable social material on "Adulthood Anthem". I think it's telling that even as a music journalist constantly on the prowl for new music, the first couple of times I heard the song was on the WhatsApp status of some friends. 
And perhaps that's the point: that at this moment in time, we seek anything that brings us warmth, and if it's tens of voices screaming into a microphone from a studio we don't know, and if the song is good, then we'll sing along. There should be no fear of slithering into monotony. The scope of Nigerian music, after all, recedes far from the focus of mainstream attention. There's a bit of everything everywhere, for those who take the time to search.
---