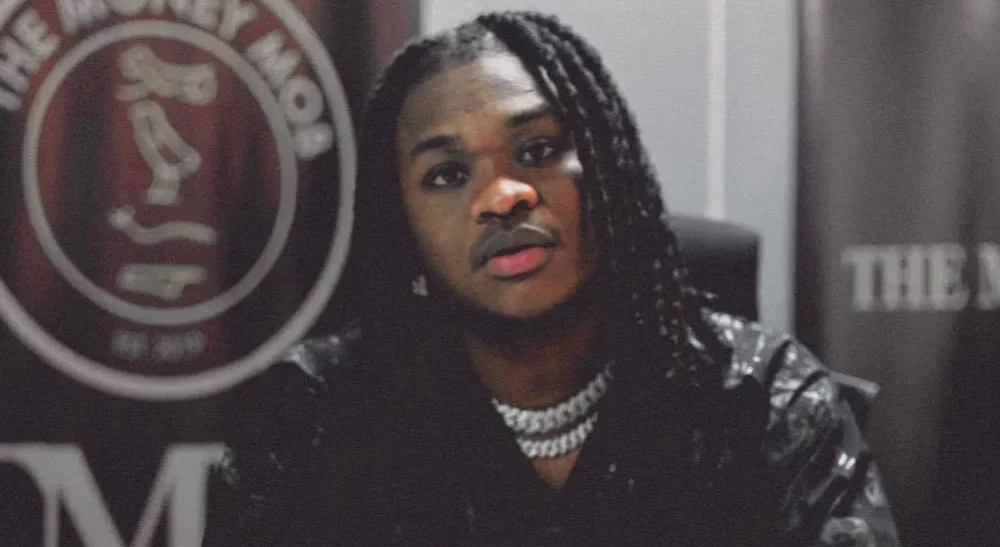 Track By Track: Dice Ailes Breaks Down His Debut EP, 'Ladies First'
An experiential body of work
Dice Ailes was always destined to create a project like 'Ladies First'. It is coloured with sultry Spanish influences as much as the flavours of Nigerian experiences, presented through his R&B fusion sound and conceptualised two years ago as a bridge to his forthcoming album, 'Waterman'. The six-track EP offers a punchy and wholesome take into the current soundscape of Ailes, the Canada-based musician who's made an unquestionable mark on the turn of contemporary Nigerian pop. 
View this post on Instagram
The project arrived last week with little fuss and great intent. Bare on the cover is a closeup shot of Dice Ailes, and a "digital autograph" which signs the tape off as a piece of him. While the world dealt with the pandemic, Dice was going through the motions of unusual disassociation. He went from Togo to Nigeria and then Canada in the pre-lockdown stage, accruing a number of romantic experiences. Those converging relationships birthed 'Ladies First', a project which ostensibly shines with personal overtones. 
Dice Ailes is flagrant in his youth and graceful with his deliveries. Whether combining with Tiwa Savage over the stirring "Hold Me" or going the solo route on the beat-switching "Monica," Dice Ailes continues to display mastery over a coveted section of Afropop. The tape is helmed by mostly in-house producers and Sony Music Entertainment, pairing the far-reaching record label machinery with artistic terrain which is significantly familiar. "The EP was supposed to bring my fans up to speed with the things I was up to," he says, "and also show that I've grown a lot as a human being and a musician. The sounds on there are very matured, grown, sexy."
To know more about the creation of the 'Ladies First' EP, dig into this track-by-track breakdown The NATIVE recently had with the musician.
"LEFTSIDE"
I created "Leftside" in 2020, here in Canada. You know, it's just one of those songs where you're just singing about a sexual experience with a woman. That's basically what it is, just like a fun time – Netflix and chill, just home relaxing. And the producer – his name is Clonez, he had sent in the beat from the UK through my A&R at the time; his name is Future, and Future sent me the beat and I feel that's one of the best vibes to put that type of content on. 
"ROSALIA"
This was made around the same time with "Leftside". Rosalia was produced by my in-house producer Brym, here in Toronto. In "Rosalia" I'm pretty much singing about having mixed emotions and not knowing for sure if to embrace a certain feeling that you're feeling, wanting to let it go and still wanting to have it. That's what I'm basically describing on there. The instrumental sounded very Spanish and I felt it would be nice to have a Spanish influence on that. 
So I featured Kaydy Cain, and at the end of the song I felt it was only right to have the actual Rosalia do like an outro, and do a response to what I was singing on the hook. In 2019, me and Kaydy had done a song called "Hasla el Piso", we shot it in Madrid and we just sort of built a relationship ever since then. 'Cos he's a huge fan of Afrobeats so we thought it'd be nice to have him on the record as well. He'd also played the record for Rosalia and she really liked it, and she sent in the outro. 
"MONICA"
I think it was the last addition to the tape. We had different versions of it, but that was the last song I recorded. I recorded that this year in Nigeria, before I came back (to Canada). So uhm "Monica", I'm just dealing with a lot of stress and pressure from the world and from the industry and just having that one thing–you know everybody has like a coping mechanism when it comes to whatever we're going through in life. You know, for certain people it's objects, for certain people it's substances, for certain people it's actual human beings that help you go through hard times. That's what I'm basically singing about, having that person, my Monica, helping me get through those tough times. The first part of it was produced by Brym, my in-house producer. He had some help with production by a guy called Mykon, in Nigeria. And then the second part is produced by my other in-house producer, his name is Sarmy Fire. That's how "Monica" came about. 
"ZOMBIE"
For every one, there's those times when you fall in love with people of a certain kind and you're just enslaved to your relationship. To the point where you just wanna do anything and just be there at any point in time for them. And I felt like the best word to describe that type of emotion is like a zombie, where you're just following and doing whatever it is your emotions tell you to do, not even thinking about it. I had experienced something like that during the pandemic and I felt it would be nice to share that with my fans and bring them closer to my personal life. 
I'm a big fan of samples. I feel like the fans connect to things that are nostalgic, things that they've heard before. I had that on "Telephone" with Ebenezer Obey, on "Ella" we had Majek Fashek and on this one we have Fela. Growing up, I listened to a lot of different genres of music. My uncles put me on to Fela and a lot of African music. I listened to a lot of gospel music; Don Moen. I listened to a lot of rock. I listen to every type of music so when I write music my brain is like a sponge, it just soaks everything from the past and just brings it back to me when I'm creating. 
"PRAY AS YOU GO"
On "Pray As You Go", it's very self-explanatory. We're just talking about lost love, the beginning of an end to something that was built over years. Just letting it go and not holding on to the hurt that came with the entire situation. The song was produced by Brym and the interesting thing about "Pray As You Go" is, the intro we hear a lady saying, 'oh my God, I love Dice' and on the song I'm talking about lost love. What happens there is, while I'm singing about the lady that's leaving, I have the actual lady that I'm in love with in the moment do the intro. It just balances out for me in my head. 
"HOLD ME"
It was just one of those moments where like–I was Atlanta, I was working on the 'Waterman' album still. I think that was in 2021? Yeah, I was in Atlanta 2021 working on the album and we had gone to a party, me and my DJ, DJ Yankee. We'd gone to this party, such a fun time, crazy night. I met this one girl that really inspired me and I hit the studio the following day – I thought it would be nice to sing about it. So I made that song, and I just felt like it needed a female perspective to work. The conversations that me and the girl had, I think the fans really need to know it from a female perspective so I thought Tiwa would be the best person to sing that back to me. Tiwa and I had worked on a song on her 'Celia' album. We had planned to do another song together and we put together "Hold Me" and the world loves it. It's also interesting working with her because she was very open to direction, and open to working collaboratively. And that was produced by my producer, Don P. He's based in Atlanta. 
---