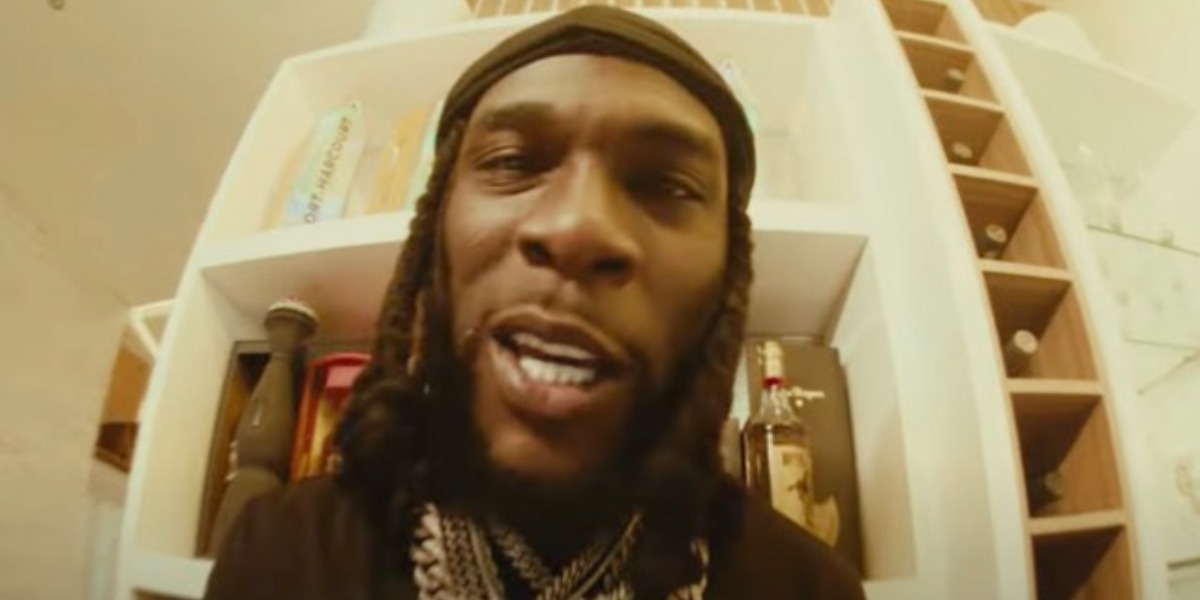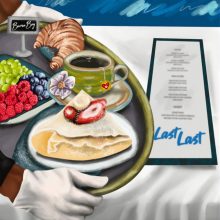 Best New Music: Burna Boy reinforces his superpower with "Last Last"
Off his next album 'Love Damini'
Although his recent wins may seem calculated, Burna Boy places a premium on creating through spontaneity. In his cover story for The NATIVE's Birth Issue, the Port Harcourt-raised artist described his process as being in the moment and letting the Afro-Fusion spirits guide him. This laidback approach is very prosaic, but it has led to a catalogue packed with great music. For example, he recorded "YE" in less than a half-hour while inebriated at the backroom of a nightclub in Lagos. Yet that's one of the greatest songs in Afropop right there.
Burna's approach isn't unique to him, but there are obvious reasons it works for him better than his colleagues. The first being  that he's a supremely talented and devilishly skilled vocal performer that is always comfortable in any given sonic environment. That ability allows him to confidently broach a wide range of subjects and, especially when he's being vulnerable, operate as an emotionally detailed lyricist. On the eponymous closer of 2018's 'Outside', the subtle fears of not fulfilling his potentials are laid out in cutting lines, hitting a crescendo with a particularly chilly reference to incarcerated Jamaican dancehall superstar Vybz Kartel.
Safe to say, Burna Boy is living out his purpose. There's the peerless three album run from 2018 to 2020, a much-coveted Grammy-award, arena shows all over the world, and many more accolades. Set to release his sixth album, 'Love, Damini', Burna Boy is clearly enjoying the moment, and the singles he's shared in the last year represent that impenetrable feeling of triumph. Perhaps that's what makes his new single, "Last Last," deeply satisfying and somewhat bracing. It's the first time since 'Twice As Tall' that he's taken off the veneer of invincibility, recalling stories from Port Harcourt and sharing the emotions in the aftermath of recent experiences that cut him deep.
Premiered at some stops on his ongoing Space Drift tour, and shared on social media in snipper form, "Last Last" has been the subject of intrigue among Afropop fans, for its bridge and hook. The former, "Last last, e don cast/na everybody go chop breakfast," presumably sung by Burna's some of bredrins, is a clear nod to the popular Nigerian parlance used in summarily (and crassly) describing the ephemerality of most romantic relationships. While Burna Boy has never really been one to obviously crib from pop culture, singing of his recent breakup makes its usage here very apt. He's ambiguous with details, but the weight on his heart is heavy and he even admits to dropping more than a few tears.
The breakup thing is the salacious—and most moving—part of "Last Last," however, it functions within a stream of consciousness framework, a form Burna Boy is a master of. The first verse starts with a boast while the second recalls trying to get a Toyota Corolla in Port Harcourt under the tense cloud of the assassination of militant Soboma George. He links it to a self-inflicted car accident with his Ferrari, which could've resulted in fatal consequences. The story is tied together by Burna's yodelling, along with guttural chants from his bredrins, on the indelible chorus: "I need igbo and shayo."
View this post on Instagram
Similar to "Outside," this emotive parts of this new song are not to show his scars. It's not even a cry for help because Burna Boy is dealing with these feelings the best way he knows how to: smoke some good weed and drink some good alcohol, while commanding listeners to enjoy themselves along with him. It might not be entirely wholesome, but there's something heartening about Burna spilling his feelings over Chopstix's masterful blend of stomping, groovy bass and the frenetic guitar riff from Toni Braxton's turn of the millennium mega-hit, "He Wasn't Man Enough For Me."
Already, there's been speculations on what an upcoming Burna Boy would sound like, following his record-breaking spell. Turns out the personal experiences that inspire the intimate but ebulliently sung moments in his catalogue don't need to be grand. Ahead of 'Love, Damini', "Last Last" reinforces Burna's vital superpower of turning lived-in situations into wondrous anthems.
Listen to "Last Last" here.
---