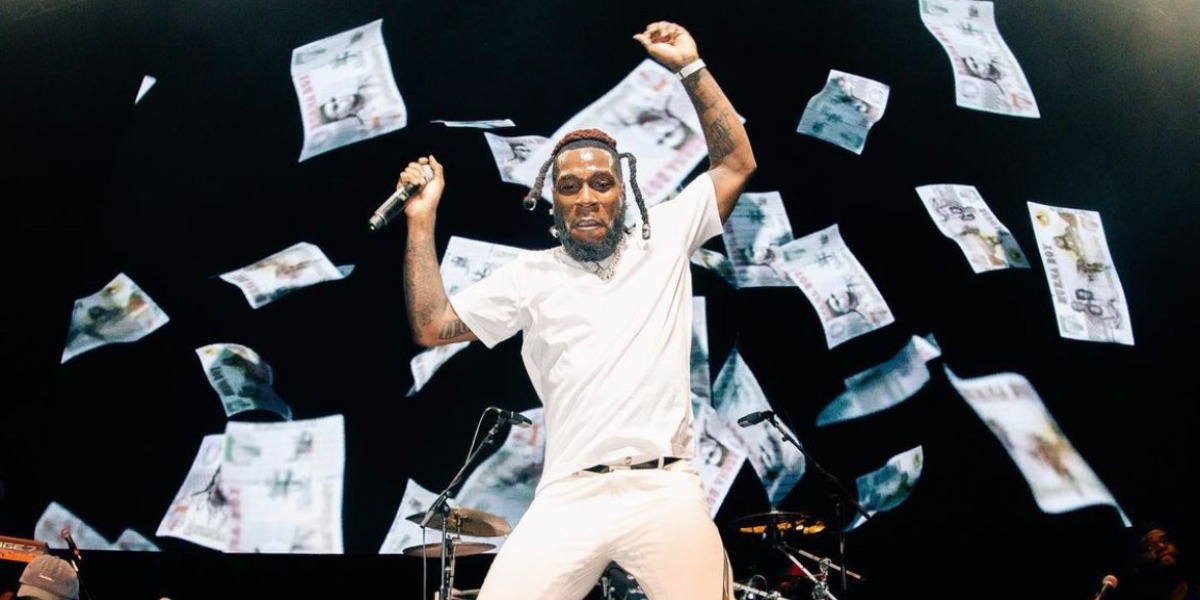 Burna Boy's "Last Last" Begins The Journey To 'Love, Damini'
a riveting song about heartbreak
Burna Boy has released his "Last Last", the first single off his forthcoming sixth album, 'Love, Damini'. The Grammy-winning musician first premiered the breakup-themed song on the night of his groundbreaking Madison Square Garden show, much to the excitement of all who were present and those who streamed the event from around the world. Weeks later, the sizzling "Last Last" is finally available to stream. 
The song captures Burna Boy in all the shades he has painted himself since releasing his debut album 'Leaving An Impact For Eternity' in 2012. In the first verse, he charts the timeline of a failed relationship by hinting at the cause of conflict: him being too busy, flying around the world and making music the top priority. "You go bow for the result o/nothing to discuss o, 'cos me I win by default o" he sings with typical assurance, but by the ending line of the verse he's vulnerable and willing to admit the hurt of having no other choice but to leave someone you love. "My eyes o, don cry o" he sings, before segueing into the most relatable line of the song: "I need Igbo and Shayo", repeated over a thumping bass line which samples Toni Braxton's "He Wasn't Man Enough". 
We recently wrote about the potential for Burna Boy's forthcoming album and how it's likely to embrace freedom in a way he's seldom done since 'Outside'. Knowing how well the 30-year-old musician parlays his personal experiences into something larger, "Last Last" is probably the prime showcase of his mindstate going into 'Love, Damini'. In the second verse, he goes from discussing the conflicted emotions he had when a Niger Delta militant George Soboma was killed, to addressing how he crashed his Ferrari earlier this year. "Na small thing remain, could have been run-over" he sings with obvious emotion in his voice. 
"Last Last" is produced by Chopstix, and was released alongside a video that was directed by none other than Burna Boy. The scenes are festive and communal, packed full of family and friends in the musician's house. Flashbacks of him winning the Grammy, touring the world and performing at the MSG also contribute to the montage. In all, "Last Last" takes the right step in starting off the journey to July 2nd when Burna Boy shares 'Love, Damini' with the world. 
Featured image credits/
---