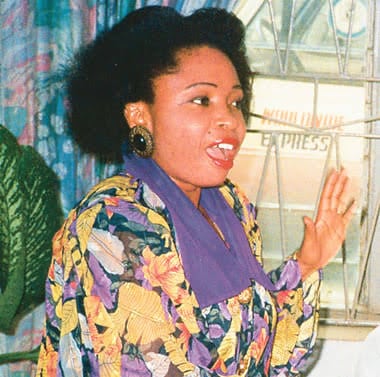 Revisit Christy Essien-Igbokwe's Revolutionary Motherhood Anthem "Seun Rere"
Happy Mother's Day!
The art of parenting is a delicate, unappreciated job that often goes unnoticed. Even before birth, women have to assume the role of the caregiver, taking utmost care to carry the child till delivery. Completely disregarding the fact that postpartum depression might make one unable to concentrate on mothering, women are automatically thrust with almost every aspect of care of the child. In celebration of Mothering Sunday, we'd be doing a special review of one of the greatest odes to motherhood, Christy Essien-Igbokwe's "Seun Rere".
Scripted as a conversation between mother and child, Christy plays the role of a concerned mother and advises her child to do good so his lot will be well. "Seun Rere" also gives an insight into how one-sided traditional parenting is. She echoes the idea that when a child is good, the father receives praises but if the child goes down a different path, the blame lies on the mother. Sadly, not much has changed since this song was released in the '80s.
However, she plays against the cultural nuances regarding conversations between parents and children in Nigeria. The second verse sees the child also appealing to his mum to do well too. Quite contrary to the norm, she recognized that parenting isn't just about giving instructions and having a child obey. There's also a responsibility for parents to do right by their children.
The very structure of the song itself was revolutionary, as it showed a realistic open channel of communication between mother and child, one that should be replicated as much as possible.
Celebrate mothers with us this Sunday by revising Christy Essien Igbokwe's "Seun Rere"
Featured Image Credit: Jaguda.com