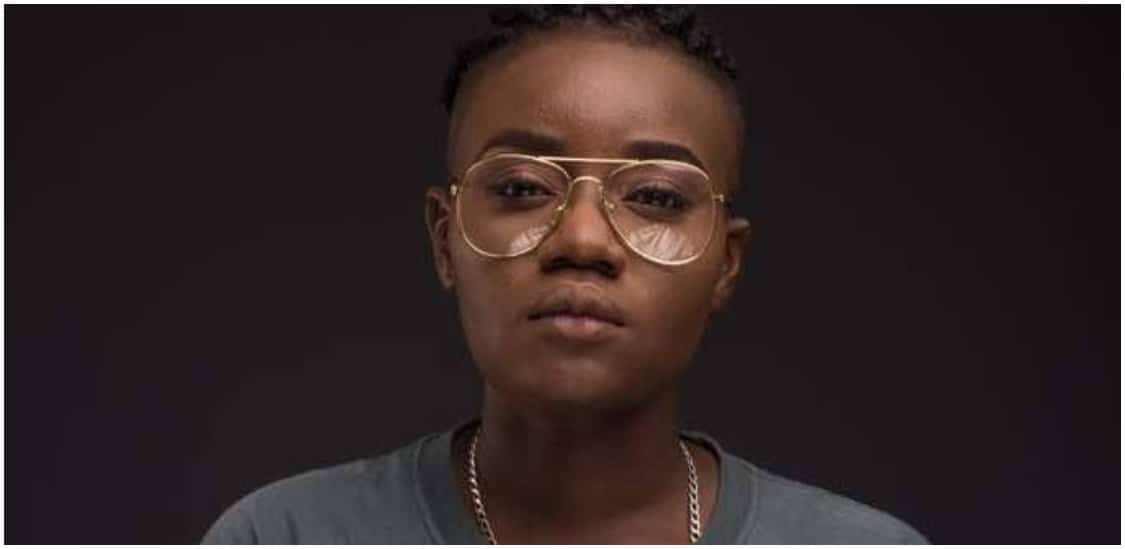 For the Girls: Ghanaian rapper Ms Fu is serving us with infectious rhymes
You don't want to sleep on her!
To commemorate Women's History Month this year, we will be discovering a new female artist every day of this month. Some of these women you may know, others you may have heard of and some will be entirely new discoveries. The aim is to spotlight the remarkable young women from around Africa, who are finding their feet through music and giving women a voice of their own. 
---
Ghanaian rapper/songwriter Ms Fu first caught our attention when she featured on the feminist anthem "From My Sisters" off Ko-jo Cue's 2019 album, that saw many talents from around Ghana hone in their different strengths to produce collectively a really solid project.
Ms Fu has actually been actively releasing music for over the past 5 years via her Soundcloud, and her first few releases include a number of freestyles and covers, possibly crafted when the young rapper was finding her sound and perfecting her flow. Her earliest release "The Morning (Cover)" sounds almost like it could be lifted from an 00's Missy Elliot record, save for the few pidgin inflections she sprinkles in her verses.
Born Afua, the young rapper adopted her current moniker Ms Fu by shortening her birth name, coupled with the fact that the contraction literally read as F U. She began taking her music more seriously after meeting Ko-jo Cue and signing then to his eponymous label.
Ms Fu is a rapper, but she's not afraid to dabble in more softer, pop melodies as seen from singles like "Love" where we find her at the rapper at her most vulnerable, laying her heart bare over smooth percussion strings. Last year, she tasked herself to weekly Thursday drops starting off with bass-drop anthem "Energy" where she seamlessly intermingled English and patois, to a more mellow drop on "Dear Human" which sees her reassuring her fans about rough times in life.
Ms Fu lets her stellar penmanship speak for her over infectious beats and leaves you with little to wonder about her prowess. On "Cloak and Dagger" she is at her most reflective, where she instructs other rappers to 'bring all the smoke'. We suggest "Cloak and Dagger" as a good starting point into her rapid fire verses.
---
Tami is a lover of astrology, music and women. Tweet your fave female artistes at her @tamimak_
---