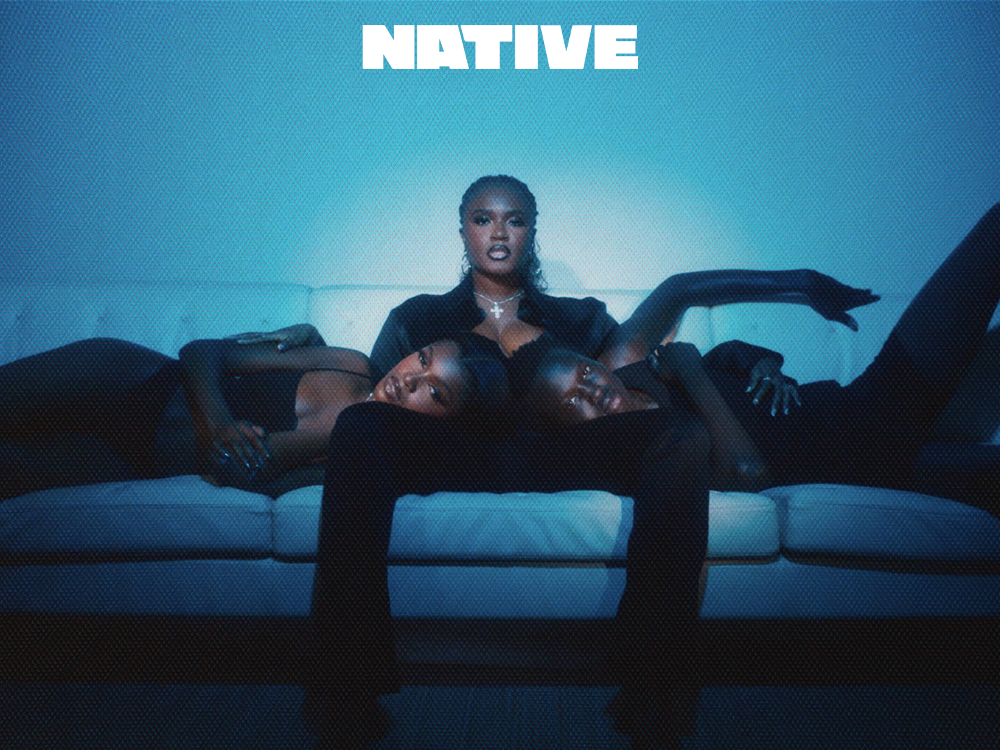 Amaarae explores love and sensuality on new single "Reckless and Sweet"
'Fountain Baby' is almost here
Amaarae is the gift that keeps on giving. Closing out 2020 with her critically acclaimed debut album, 'The Angel You Don't Know (TAYDK),' featuring standout cuts like Cruel Santino and Kodey Radical-assisted "JUMPING SHIP" and promotional single, "LEAVE ME ALONE," Amaarae reaffirmed herself as a force to be reckoned with. Soon enough, standout track "SAD GIRLS LUV MONEY" began to garner mainstream success and caught the attention of Columbian-American hitmaker, Kali Uchis for a remix, proving Amaarae's penchant for topping worldwide charts.
Following the album's outstanding success and memorable live performances at KOKO and Pitchfork Festival Chicago to name a few, keen listeners were itching for new music from the artist. Amaarae has paid this back by kicking off the rollout to her sophomore album, 'Fountain Baby,' which has found the artist lending her voice to a number of tracks, serving as a subtle reminder of her sonic abilities. Think the soulful "A Body, A Coffin" for the 'Black Panther: Wakanda Forever Prologue' and her sweet sounding bars on Cruel Santino's "Born Again," or the brief yet indelible renditions on Blaqbonez's "Whistle" and Stormzy's "This Is What I Mean." Without a doubt, Amaarae is ready for her next act.
View this post on Instagram
Arriving today, the Ghanaian superstar makes a captivating solo comeback with new single "Reckless and Sweet," a fun, sexy synth track that explores themes of love and loss. "Reckless and Sweet" serves as the first promotional single for Amaarae's sophomore album, 'Fountain Baby' and launches Amaarae into a new act, where she's offering a refreshing update from her debut album.
Over twinkling production touches, funky basslines and skittish flows, Amaarae's sensual and honeyed vocals take centre stage as she tells a story of a lover using her for personal gains. Infusing a barrage of melodies including cross-continental sounds such as Arabic, Indian and African, Amaarae paints a picture that visualises her experiences with a sweet-sounding chorus and catchy lyrics such as "The evil-er eye has warned me of your intentions, it's 'cause my money's just too long/The thought of me spendin', gives you goosebumps."
Accompanying the track's release, Amaarae plays the protagonist with two lead love interests in a lush, high fashion video. The monochromatic styling and warm tones drive the track's message and tone of love and mystery. "Reckless and Sweet" also provides great insight to her new approach on the upcoming album, whetting our appetite for what's to come. Speaking on the new single, Amaarae shares,
"It's about being intentional with the ways we make and give love. It's about finding the inner sensuality and confidence within yourself and sharing that with the world."
Watch the video for "Reckless and Sweet" below.
Featured Image Credits/Amaarae
---