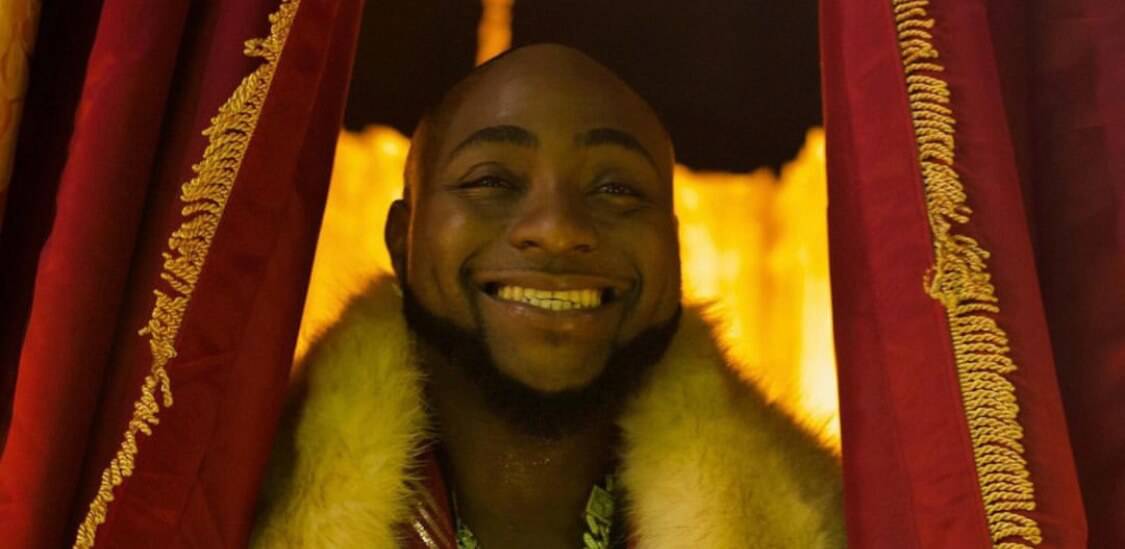 5 Takeaways from Davido's 'A Better Time'
His third studio LP is full of sweet moments
Barely a year after the release of his highly-anticipated sophomore album 'A Good Time', Davido hits back with his third studio LP 'A Better Time', a remarkable feat in afropop's sonic terrain – where singles once ruled and dictated longevity in the music market for decades. For an artist like Davido, who had previously only released two albums in his career, dominating instead with chart-toping singles every year, releasing this 'AGT' follow-up in such quick succession is a remarkable rarity; but in a year as unprecedented as the one we've had, Davido doing the unexpected doesn't come as much of a shock at all.
With cross-Atlantic features from Sho Madjozi to Nicki Minaj, Young Thug to Mayorkun, Nas to Lil Baby, from Chris Brown to CKay, and more, 'A Better Time' is evidently a glitzy afropop record slathered with a range of global genres, such as R&B, South African house, hip-hop, reggae, folk music and more. The 17-piece affair, which clocks in at 55 minutes, just shy of the 1 hour mark, is a brisk expression of the singer's tumultuous year. Through cancelled concerts, a global pandemic, rumours about his public and private life, Davido emerges victorious doing what he does best: serving up joyous party anthems.
In a recent interview with NY Times, the singer shared: "One thing about Africans – rich or poor, happy or sad – is that no matter what the situation going on in your country, you always find a reason to smile and just be happy. We [African people] always like to celebrate and 'A Better Time' is that outlet to be free, be happy, and hopeful for a better future." And it's evidently his hope to celebrate and express himself, no-holds-barred, that translates on 'A Better Time'. From the incredible production to the penchant for romantic songs, Davido was definitely in his bag for this one. The project may not be his magnum opus, but it sure does leave some lasting impressions. Below are my five takeaways while listening to the project.
View this post on Instagram
The production is FYE!
For the last few years, Davido has been one of the artists reshaping the sound of afropop. On 'A Better Time', he takes things up a notch by seamlessly blending the percussive sonics of afropop with hip-hop, R&B and more, playing with sounds that buoyantly couch the stellar verses from his international collaborations. It suffices to say that nothing sounds amiss on the project, not when Davido is plunging listeners into his familiar amped-up party jams, nor when he's delving into his romantic R&B bag on numbers like "Jowo", which mirrors previous hits "Fall" and "Assurance".
The Young Thug and Chris Brown-assisted "Shopping Spree" (produced by Masterdon) is one of the project's sweet spots, evoking the euphoric feeling of a knife cutting through warm butter. The enchanting beat is masterfully mixed to accommodate Young Thug's passive drawl and even includes moments of Davido's famed throaty shouts. Then the groovy "Tanana" emerges with Tiwa Savage's melodious vocals, replete with Kiddominant's familiar bounce, whilst Blaise Beats angelic guitars and bass on "La La" brings a kinetic energy to the up-tempo number.
Davido is still a lover boy
Back in 2019 when Davido sang "When I look into your eyes, all I see is your waist", we all thought nothing could possibly top this iconic pickup line, but Davido has proved us wrong yet again. On the Mugeez-assisted "Mebe", he wittily compares his woman to the law of physics (perhaps hinting at her irresistible attraction). Singing "Girl with this your body physique, e go make man study physics", Davido shows that he's not done with his hilarious, and sometimes outrageous comparisons. 'A Better Time' is at its best an undying declaration of love, and Davido sings about it in all its forms: from deep romantic love to casual flings, quick crushes, as well as the love for friends and family.
The biggest clue that 'A Better Time' aims to celebrate the love in his life lays not in the singles with dead giveaways in their titles such as "Heaven", "Very Special" and "Holy Ground", but actually in the project's cover image which sports an affectionate image of the singer and his son with fiancé Chioma Rowland. Unveiled two days before the album's release, Davido had sent out a tweet reading 'OBO Jnr makes his debut today', a proud dad moment that we all collectively cherished. We've literally watched acts like Davido and Wizkid (also a proud dad) grow up in the music scene, and seeing this wholesome embrace of familial love publicly has been most pleasing to me.
Davido is a BARB! All hail Ms Minaj
The Barbz (Nicki Minaj's loyal fanbase) are some of the fiercest stans known to man, competing closely only with Beyoncé's famed Bey Hive. Ms. Minaj is one of the most talented, beautiful, rich, and successful rappers of all time, so it's no surprise that her fans are the loudest on social media, flying to her aid whenever the Nicki hate radar goes off. So, to find out that Davido, one of the biggest afropop stars at the moment, is a Barb is a moment most unexpected to me.
Not a drill, it is still hard to believe that Davido and Nicki Minaj have a song together. As if that weren't gift enough, it is flames! Though the collaboration was trailed by hype when it was first teased, "Holy Ground" actually leaked a few days before the release of 'A Better Time', a moment that sent all of social media into a frenzy. Thankfully, the leak didn't cause any adverse effects to the album's release. In fact, "Holy Ground" is currently the highest-charting of all the songs on 'A Better Time', having already reached #1 on the Worldwide iTunes chart. Someone pinch me. Yeah, they're going to have to wake me up from the grave cause currently typing from the afterlife. Dem ded. Y'all be easy.
The man has a lot of friends
On "I Got A Friend" featuring Mayorkun and Sho Madjzoi, Davido says "Okay I'm here to introduce to you a couple of my friends, and I want you guys to know who they are right now" before lunging into a groovy amapiano record that endlessly lists out his numerous friends: AB Kush, Tiny, Daddy, Latti, Tycoone, Dangote, Dami, Pop Smoke, E Cool, DJ Olu and many more. But beyond the names he remembers to list out on this standout track, the album's star-studded guest list, which is more populated than 2019's 'A Good Time', boasts of the many friends Davido has made in the industry.
In interviews, Davido has been very vocal about how many of the features came about, particularly the international ones. Nicki Minaj was secured through an Instagram DM on a drunk night out; he ran into Nas at a bathroom while in LA, which led to a studio session by the end of the night, and a music video not long after; and he's now received congratulatory tweets from both Lil Baby and Nas who fondly referred to him as 'bro'. Clearly, Davido has the most enviable friends list at the moment and nothing can stand between him and this moment.
Of Lay Lay
It would be disingenuous if I didn't mention how Mayorkun killed his features on 'A Better Time'. The man is already skyrocketing into GOAT status and his appearances on not one, but two songs on this project is proof enough of his sauce. A Davido and Mayorkun hit is not uncommon. Between the two artists, they both share undeniable jams such as "Betty Butter", "Bobo", "On God" and more, but on 'A Better Time', they completely flip the switch and deliver some of their best collaborations to date. Already being compared as synonymous to the high felt from hearing Lil Wayne's lighter flick, Mayorkun's signature introduction might just be a contender for the hardest tag of the year. Many are already calling for his album next but whether he indulges or not, this man deserves his flowers right away!
Featured image credits/Uziii
---
.@tamimak_ Is a Staff Writer at The NATIVE. Tweet me your takeaways from 'A Better Time'.
---