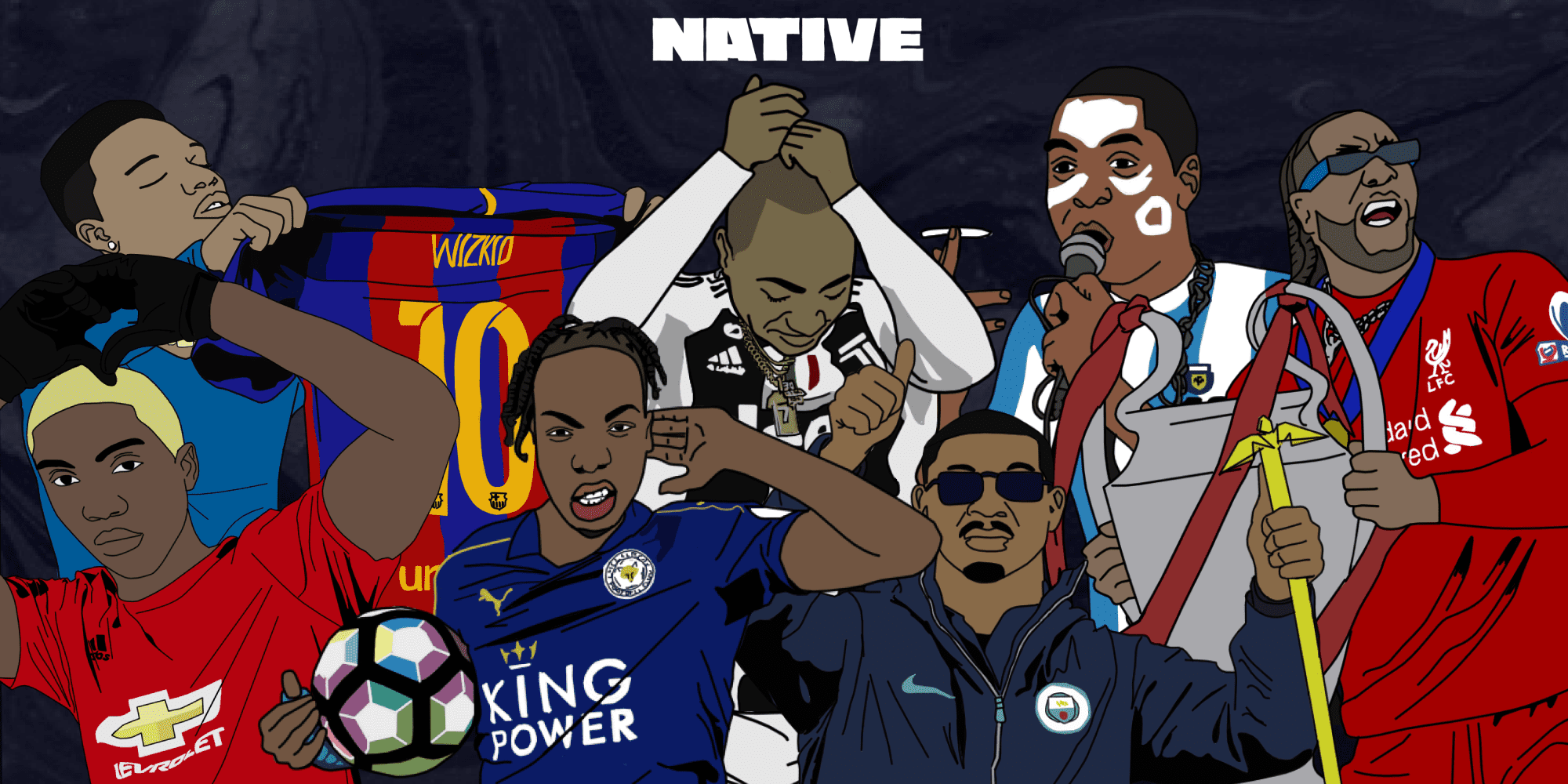 20 Nigerian artists as football stars
Davido Ronaldo, Burna Van Djik, Wande Ozil + more perfect comparisons. @ us.
We love music, we love football, and we love arguing about music and football. This was inevitable.
Before the Coronavirus pandemic literally brought the world to a halt, weekends and many mid-week nights were the designated period for Football Twitter to reign supreme, with hot takes and semi-hostile banter flying around lawlessly, constantly creating the silly and earnest atmosphere of a food fight. No matter how invincible the team you support might seem, or the individual greatness of your favourite player—past or present—being on the receiving end of an #agenda is inevitable, but there's always the friendly ideal that everyone's a part of the football fandom community.
In a similar vein, music always serves as a point of unity, even though preferences wildly differ. Nigerian music represents an export that's integral to spiking the country's cool points all over the world, but even in championing that, it still leaves enough room for argumentative tensions between many people. One minute we're all the driving force between a flawless NS10v10 victory, the next we're pitting our favourites against each other—sometimes with the help of the artists themselves.
Due to their nature as culturally impactful phenomena that entertain, unite and temporarily divide us, it only feels right to connect football and music through some of the key players. We've had this argument between ourselves in the office and in group chats, so we thought why not bring it to you. In this dynamic, we draw comparisons between twenty notable Nigerian artists and their football counterparts, using perceptions, achievements and career trajectories as the tools for our equivalent experiment. Feel free to @ us.
Fela Kuti as Diego Maradona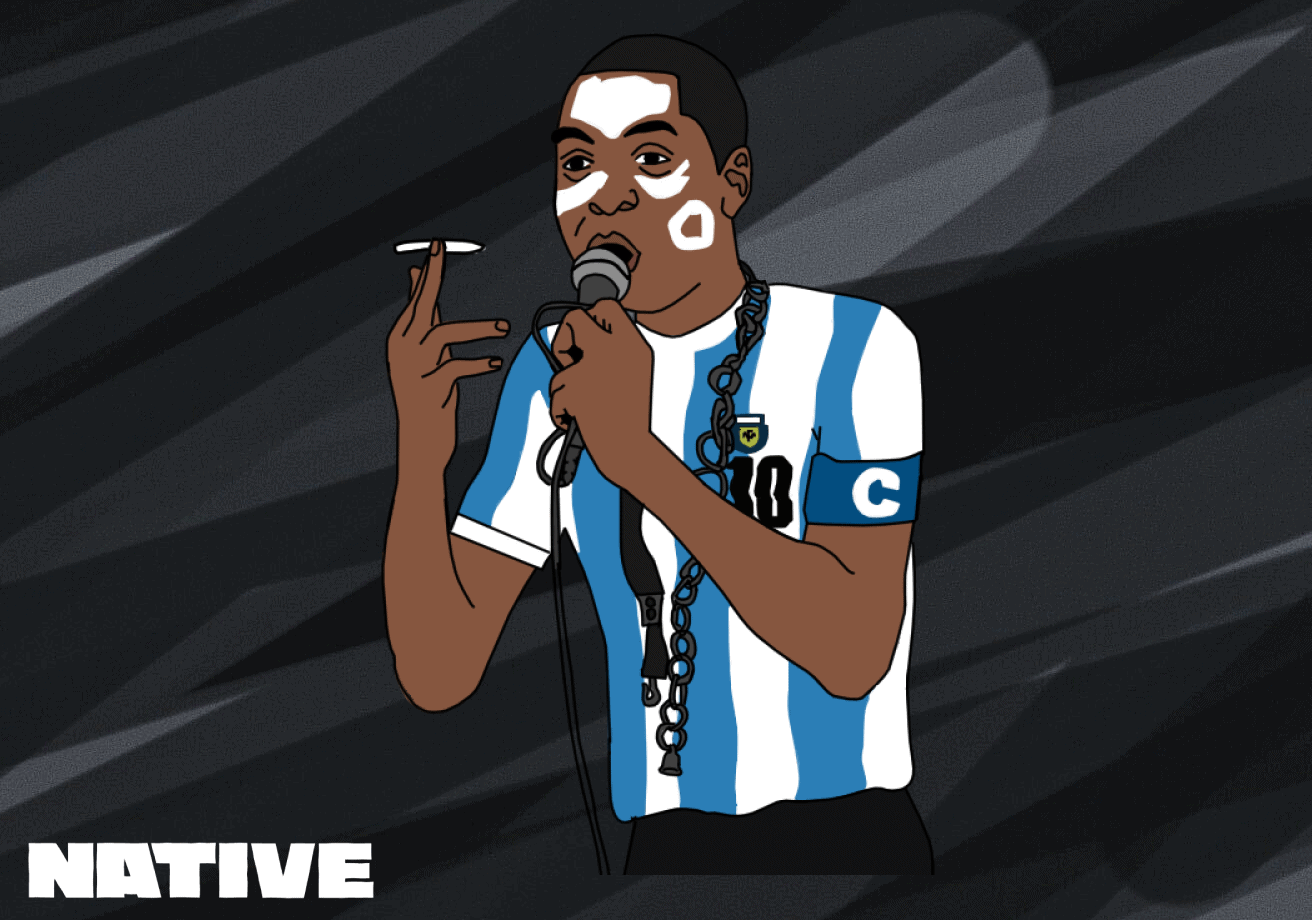 Iconic. Controversial. Castigated. Celebrated. An enemy of the state, uniter of people. Revolutionary in their talents, few people could and will ever perform the way they did. Similar to Maradona's cult like status both at home and in his adopted and beloved Naples, Fela's impact to Nigerians everywhere reached far beyond what he did on the stage or said on tracks. Despite their demons, many consider both to be the most talented to ever play the game or make Nigerian music, as the case may be.
Don Jazzy as Pep Guardiola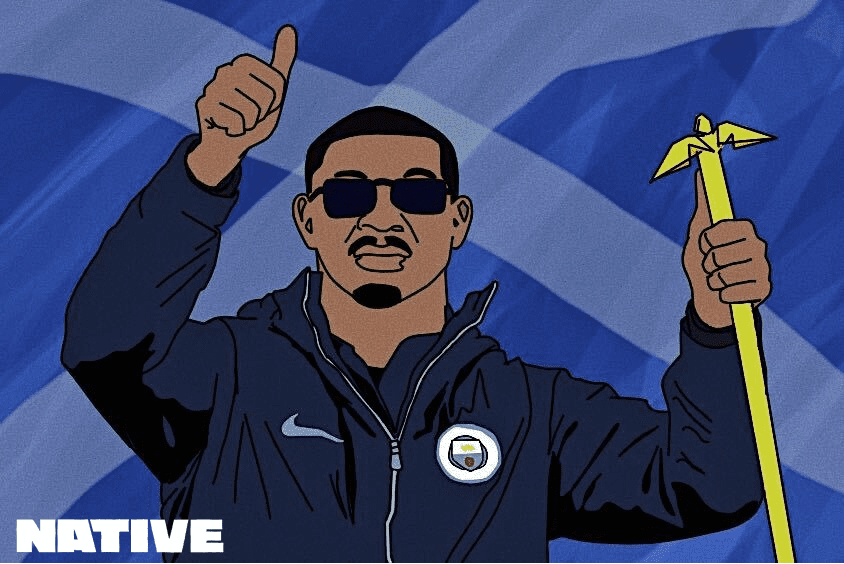 Just like Pep Guardiola was as a player, Don Jazzy is a great artist in his own right. Playing the in the middle of the park, Pep glued together Cruyff's Barcelona Dream Team, in the same way Don Jazzy the artist-producer provided the base for the Mo'Hits All Stars. But where they have truly confirmed their legendary status is off the pitch/stage, and in coaching/exec. roles. As Pep has blazed a managerial trail, winning all there is to win and guiding talent such as Lionel Messi, Thiago Alcantara and Raheem Sterling, Don Jazzy as the Founder of Mavin has sold millions of records and produced a string of stars across the decade, from Tiwa Savage to Reekado Banks to Korede Bello to Rema. Their legacies are cemented both in and out of the arena.
D'Banj as Ronaldinho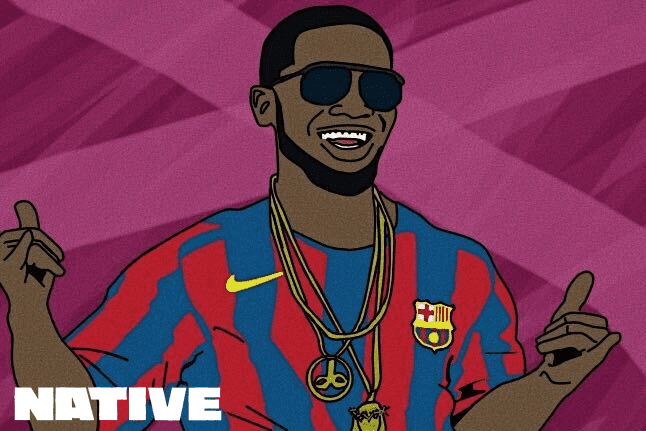 The Great Entertainers. Before the games became all about streams and followers, goals and assists, entertaining was the hallmark of a great. And no one entertained like D'Banj and Ronaldinho in their respective fields. Both highly talented whilst being highly productive, what pulled the audience to both was how they played the game: always with a smile on their face, trying to wow the crowd each time they graced the stage/pitch. These are two special legends in a time when the game was far simpler than it is today. They conquered the game, reached the highest heights, and did it all entertaining along the way.
P-Square as The Toure Brothers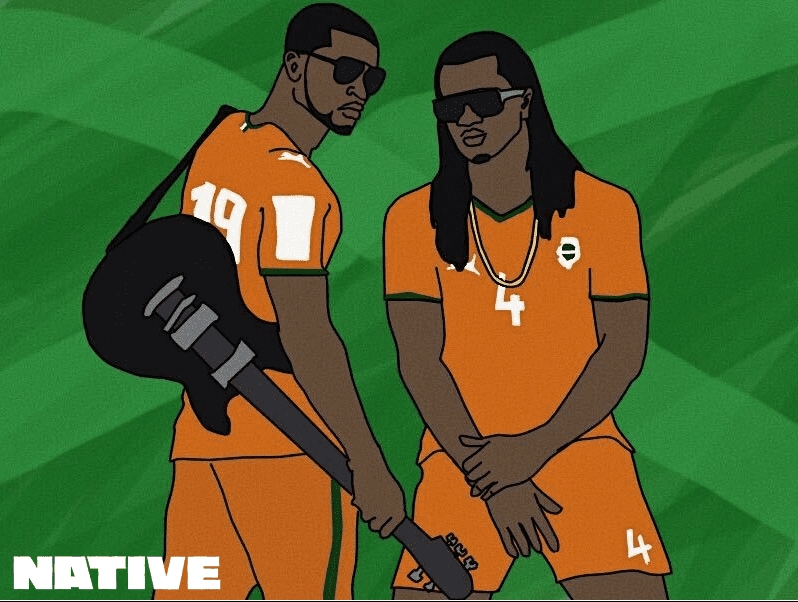 The two legendary brothers who have done it all. Kolo and Yaya Toure have won it all between Manchester City, Barcelona and Arsenal. Similarly, P-Square have toured the world, performing for thousands, and winning every accolade on offer along the way—before their unfortunate break-up. Sometimes fans may forget just how much the pairs have done, but they are bonafide legends, paving the way for those that came after them.
Odunsi (the Engine) as Anthony Martial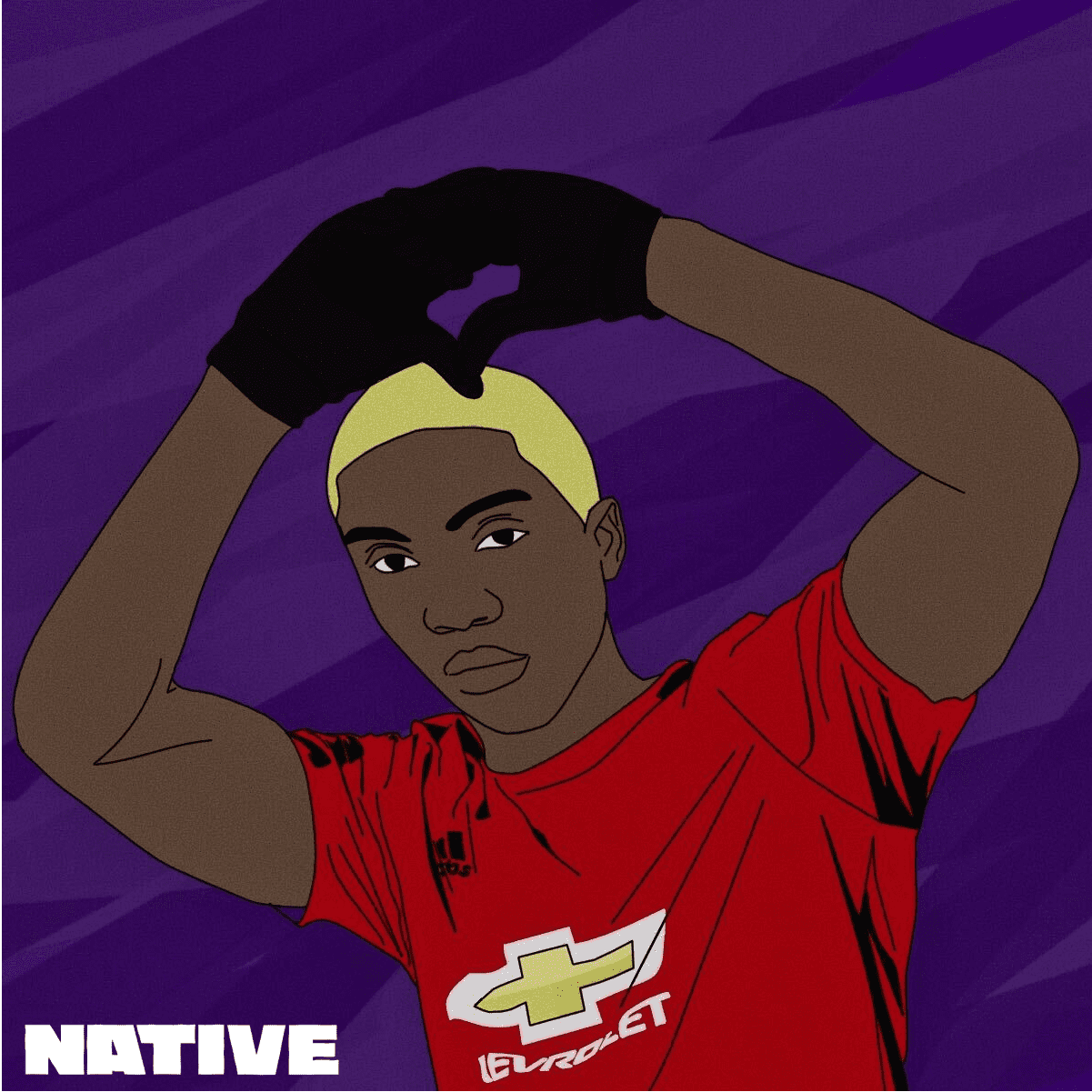 To say Odunsi (the Engine) divides opinion would be an understatement. Those that love him, swear by him. Those that don't, simply don't understand the hype. Similar to Anthony Martial, he seems to be completely in his own world—cold, steely looks. They don't give much away, even when they do extraordinary things. Due to their intense cult followings, they are subjected to intense levels of scrutiny whenever they grace the stage (or the pitch). Coming into their formative years, they will be looking to fulfill their potentials, and turn that mercurial ability into superstar/stadium status.
Santi as Raheem Sterling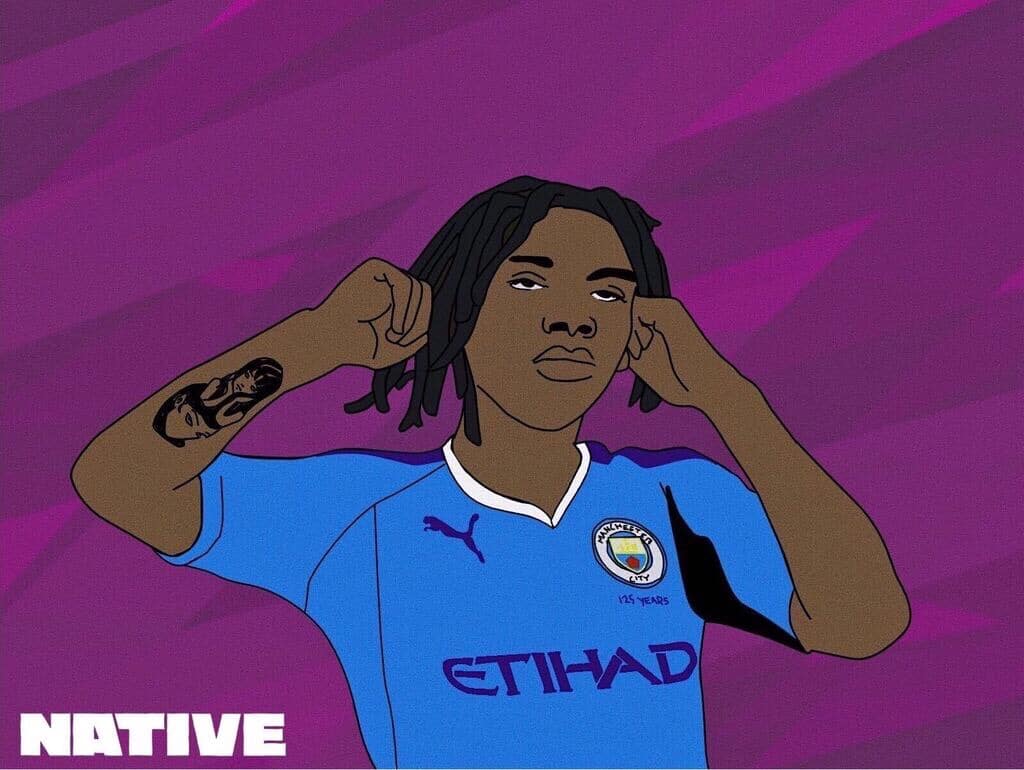 Young OGs. Still so young, but already accomplished so much and respected around the game, Santi is similar to Raheem Sterling in his profligacy and commitment to doing it his way. Starting the game so young, they have both gone through various stylistic transformations—Santi went from Ozzy B the rap lyricist to Cruel Santino, the boundary pushing, multi-hyphenate rapper, and Raheem Sterling went from the out-and-out winger at Liverpool, to the lethal forward at Manchester City, playing across the front three positions. Away from the pitch/stage, they have also both made a point to advocate for young kids just like them to be themselves, and not conform to industry/societal standards.
Asa as Luka Modric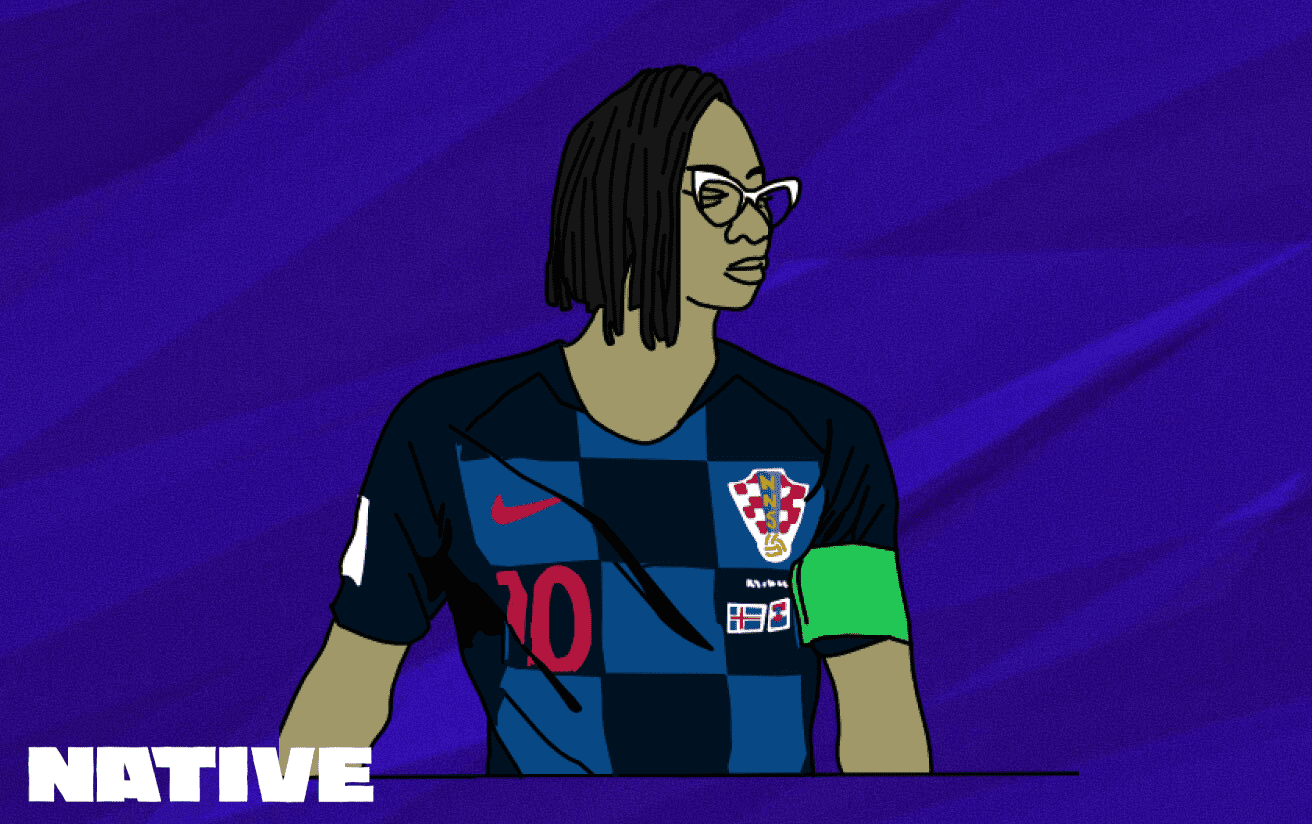 Dictating the pace of their own game, both Asa and Luka Modric have played the long game. Honing the skills to become unicorns in their respective fields, these maestros are revered highly by both their contemporaries and the audience for their skill and performance level each time they grace the field/stage. Magic.
M.I Abaga as Michael Owen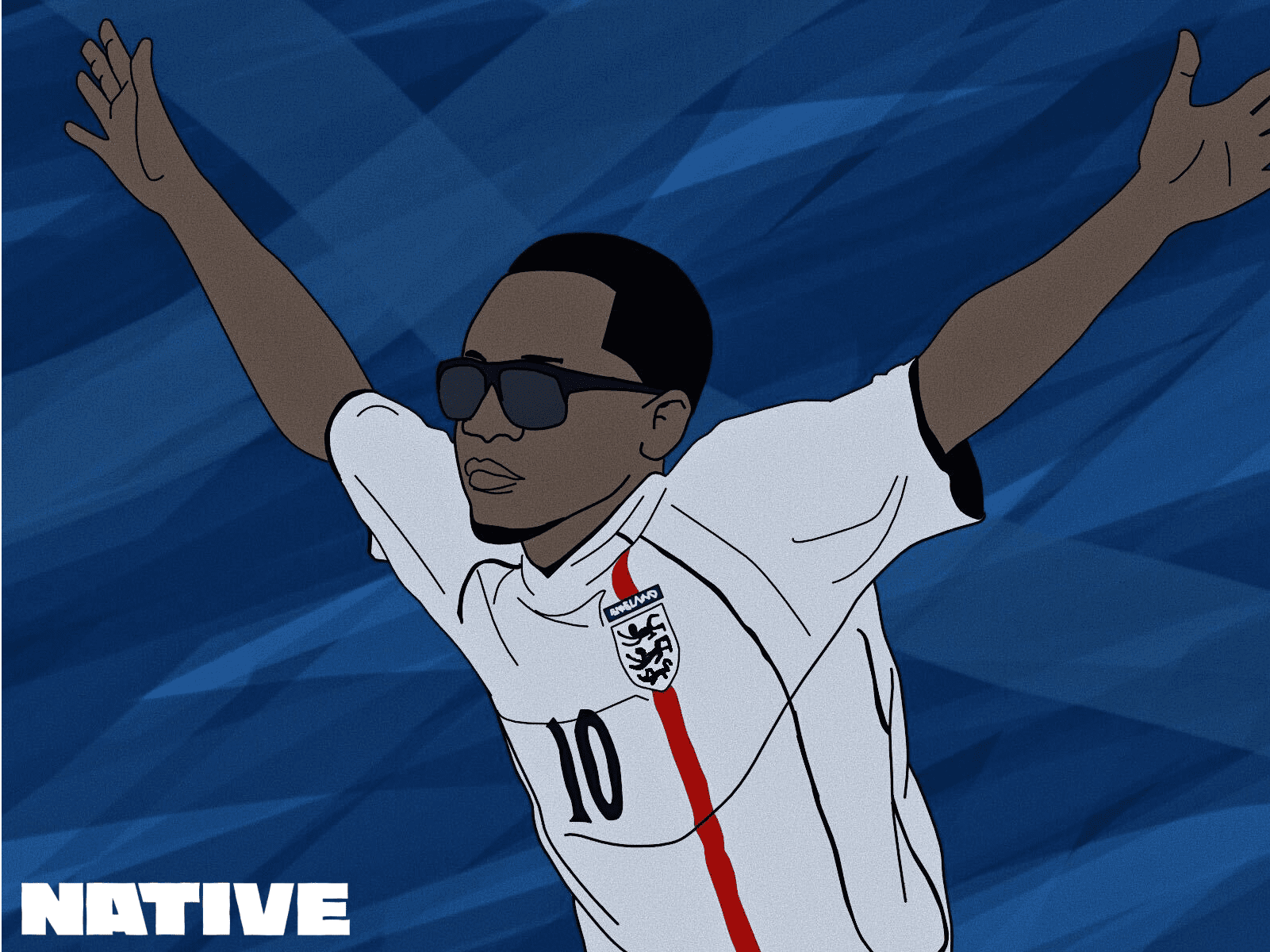 As a starlet at Liverpool, no one could touch Michael Owen. The second youngest ever winner of The Ballon D'Or, he was a revelation in the first few years of his career. Similarly, M.I. came into the game with 'Talk About It', his phenomenal debut album that most regard as an undisputed classic. Following up with 'M.I 2: The Movie' and the 'Illegal Music' mixtape series, his legacy as one of the rap GOATs was cemented. Whilst both are perhaps not regarded by fans due to their later career work, their accolades cannot be discounted, especially so young in the game.
Olamide as Francesco Totti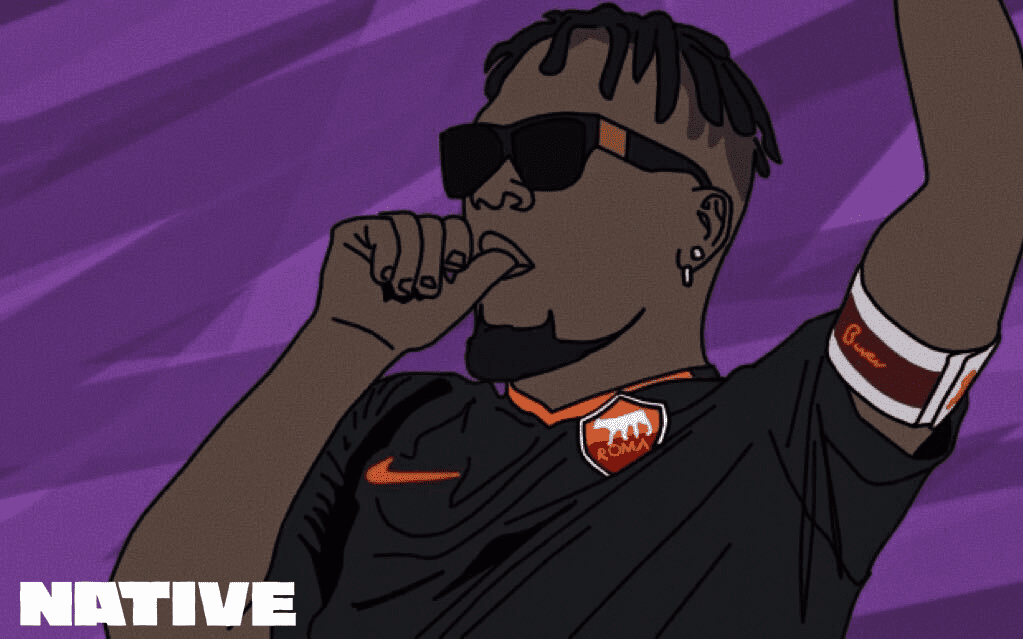 Hometown heroes. The perfect phrase to describe Olamide and Francessco Totti. Both world class on their day, they've always repped their home towns (Lagos and Rome) to the fullest. Not just geographically for Olamide, but sonically too. As many of his peers were experimenting with R&B/Dancehall influenced records, Olamide stayed true to his roots, making great Nigerian Hip-Hop and carrying the sound on his back before it became cool again. Similarly, whilst many pushed for Totti to leave Roma for Real Madrid (who famously tried to sign him multiple times) he never left, and continued winning trophies for his hometown club.
Wande Coal as Mesut Ozil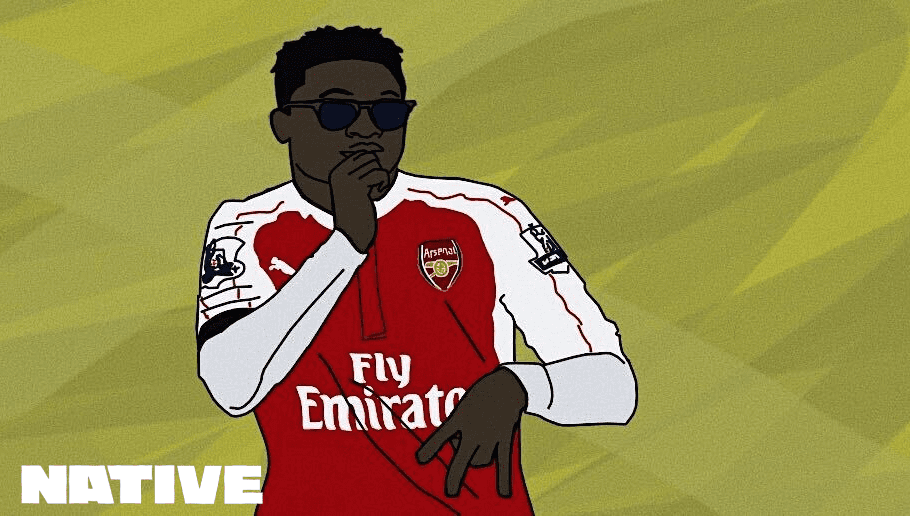 Insanely talented. Misunderstood. Mercurial. Selfless. There are various terms you could use to describe Wande Coal that apply perfectly to Mesut Ozil. Both stars are near-idolised by their peers, and rightly so: they thrive mainly by bringing out the most in their teammates. For Wande Coal, it was providing their perfect hooks for the likes of Naeto C, Burna Boy, Wizkid, and not to mention his Mo'Hits label mates. For Mesut Ozil, it was to link play and provide assists for his teammates like Cristiano Ronaldo, Karim Benzema and Alexis Sanchez. Some people call them lazy, or not as effective when not surrounded by stars, but this would be to misunderstand them. They are at their best bringing out the best in others, but this is not to say they can't be elite when leading the charge—as seen on Wande Coal's classic album Mushin 2 MoHits, and Mesut Ozil's stellar campaign in 2015/2016. Quite simply, on their day, there are few artists nicer to watch/hear.
Teni as John Obi Mikel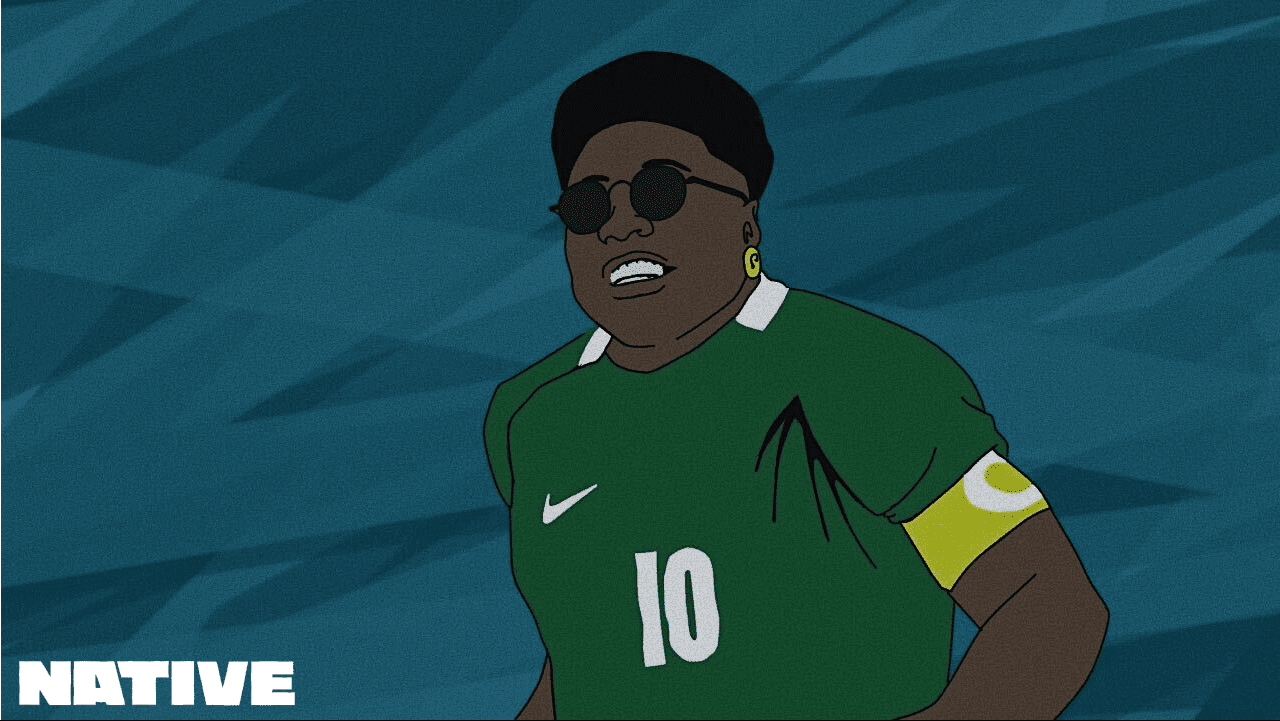 Like Mikel, Teni was a young talent the entire country was excited for after their breakout showings (Mikel at the U17 World Cup, and Teni on with her near-flawless 2018 run). Whilst they both went on to carve out solid careers for themselves due to their immense talent, there is always that nagging feeling of what could have been had they been deployed in more adventurous roles and taken more chances with their style of play. Regardless, they will both undoubtedly go down as legends when it's all said and done.
Naira Marley as Jamie Vardy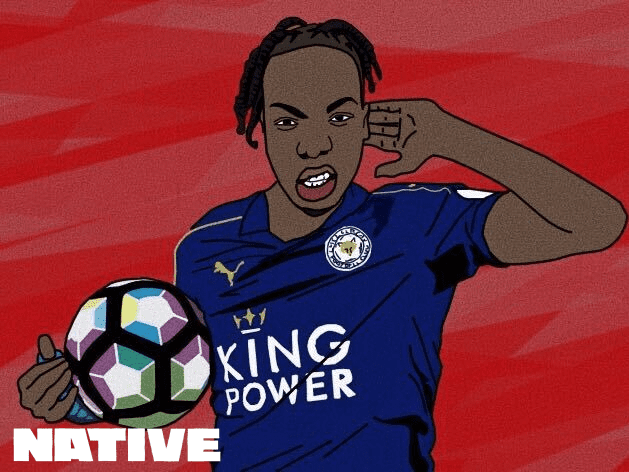 No Naira, No Party. Jamie Vardy spent years grinding through the lower leagues before reaching the pinnacle, breaking scoring records and lifting the Premier League title in the process. Similarly, Naira Marley was making a name for himself in UK's then underground afro-swing scene, before last year's phenomenal run that saw him dropping multiple consecutive hits and effectively changed the way we view Stan culture in Nigerian music. Naira and Vardy do not come without controversy, but they are the most lethal of marksmen. Chat shit, get banged.
Rema as Kylian Mbappe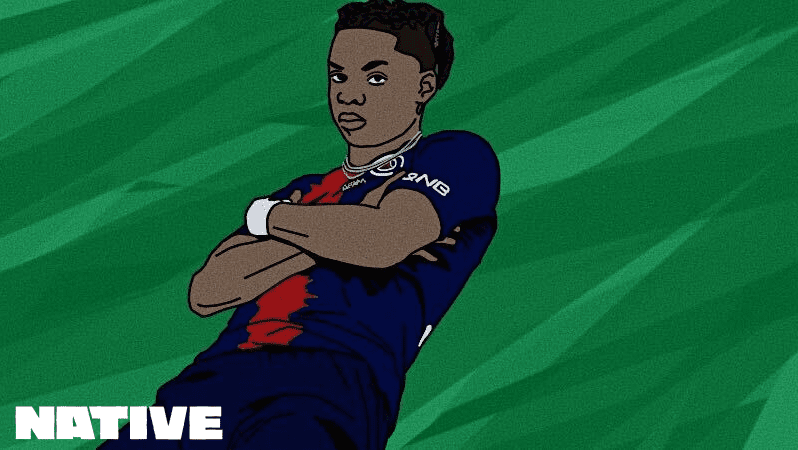 Golden Boys. The Chosen Ones. Rema and Kylian Mbappe have both seen rapid ascents from relative obscurity to the global stage. Bursting on to the scene with his sparkling eponymous EP, headlined by "Dumebi", Rema, like Mbappe in his Monaco breakout year, is the biggest new superstar on the continent. With the confidence to match their supreme ability, the world is their oyster.
Fireboy as Trent Alexander Arnold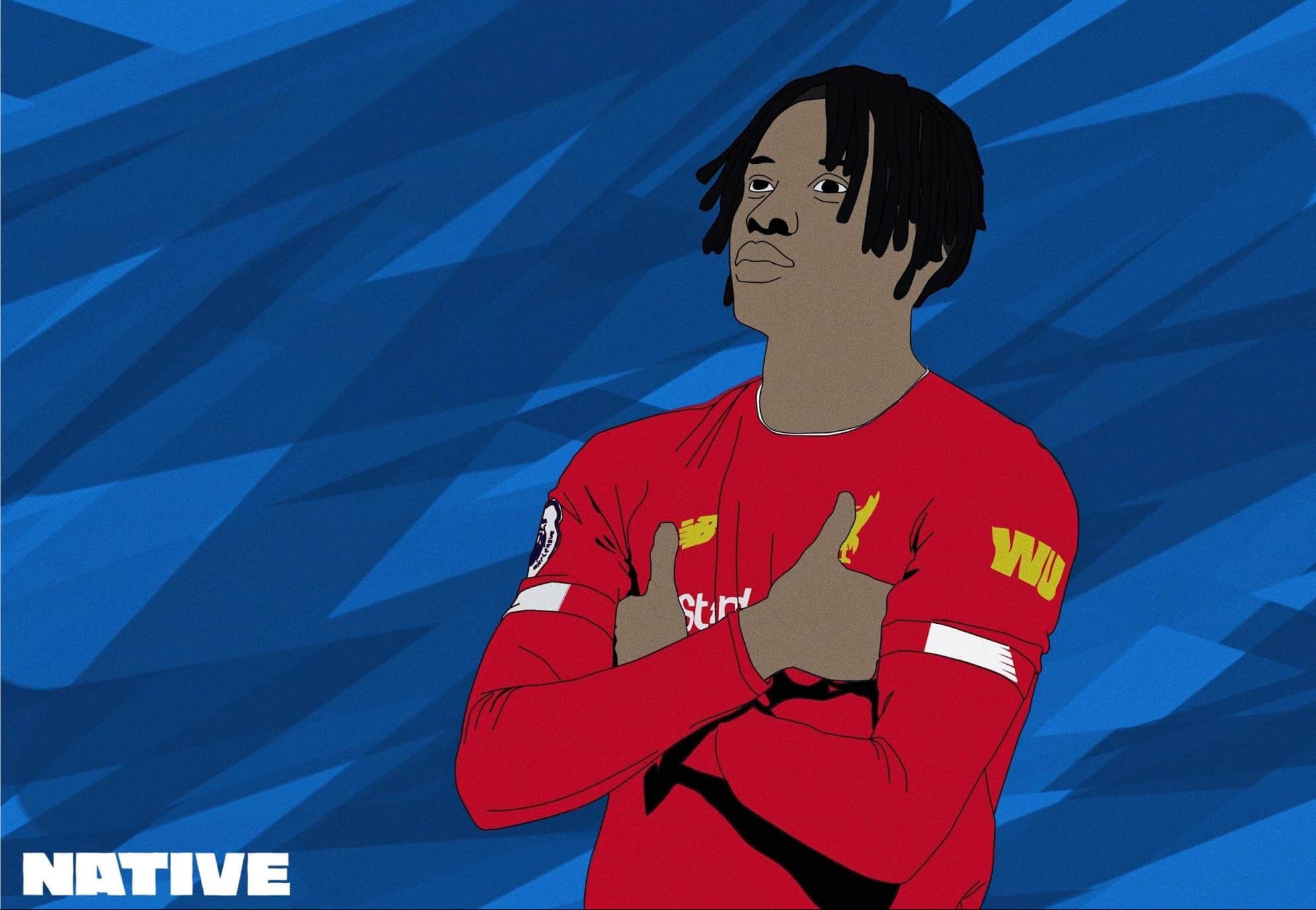 Two young ballers changing the game. Fireboy and Trent Alexander Arnold have similarities, both learning their trade under iconic tutelage (Olamide and Liverpool), they have huge amounts of potential to change the game forever. Already racking up career Ws such as Fireboy's #1 album 'Laughter, Tears and Goosebumps' and Trent's performances inspiring Liverpool to 6th Champions League title, the future is bright to say the least.
Tems as Jadon Sancho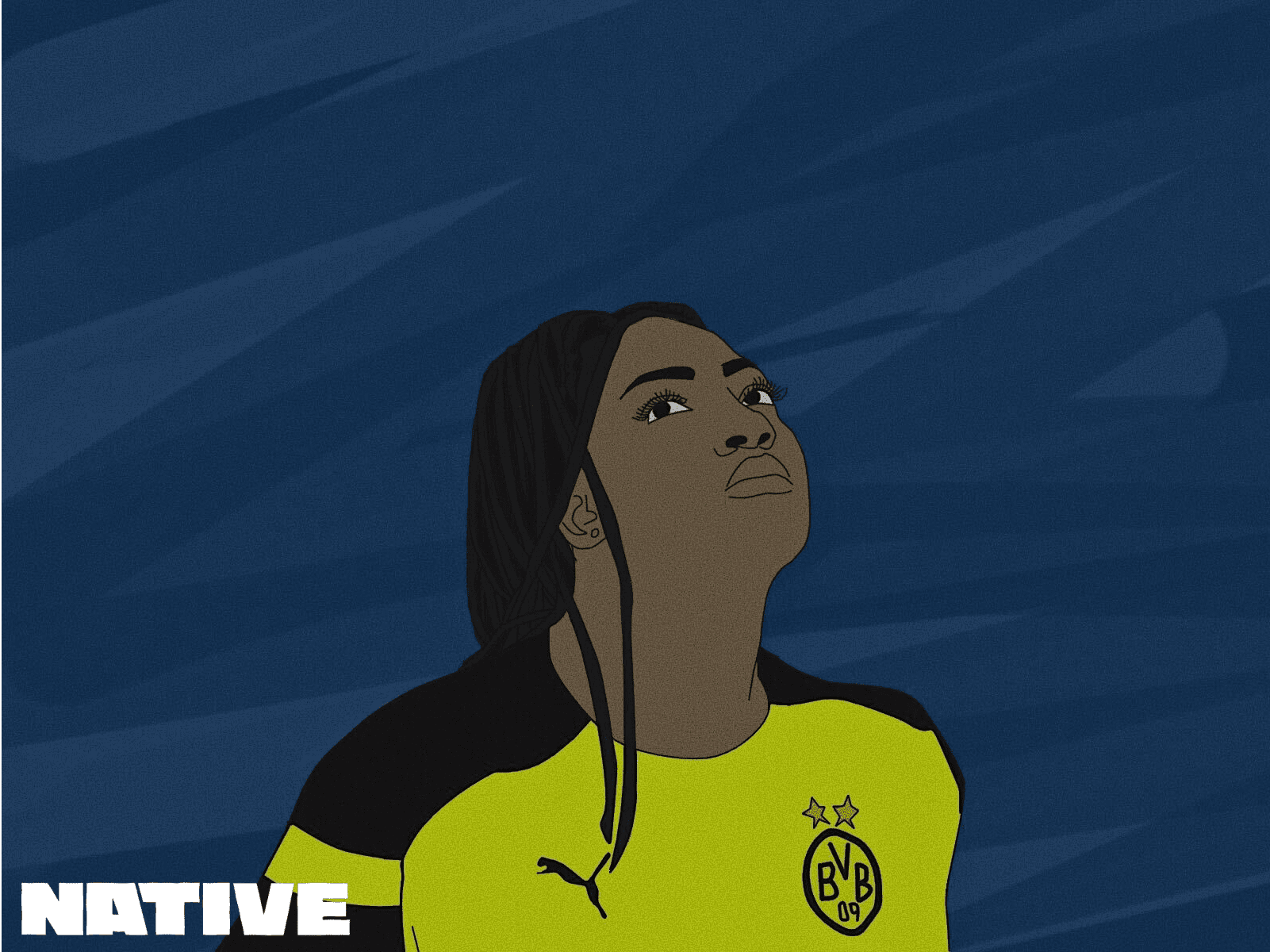 Most wanted. Despite their relatively small performance sample sizes, you know Tems and Jadon Sancho are special. The talent is both unique and remarkable. When Tems sings, you stop what you are doing and ask who is that. Similarly, one glimpse of Sancho, and you know you're witnessing future greatness. This is why they are both being courted aggressively by the biggest record labels and football clubs, respectively. Wherever they end up, it will be for big bucks, and it'll be more than worth it. World-beaters in the making.
Mr Eazi as Lukaku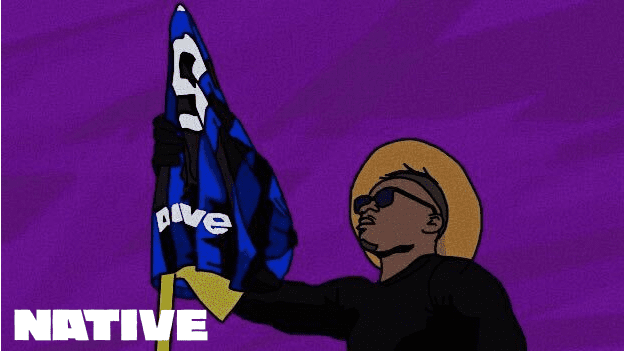 Love him or hate him, but Mr. Eazi gets things done. Similar to Lukaku's exemplary goals return, Mr Eazi has consistent sold-out tours, always with a hit record in rotation, multiple savvy business dealings, and is always advocating for young African artists. Whilst some may question his style of music and actual talent level, the same way they question Lukaku's first touch and record against big teams, you simply can't argue with their results and their work ethic. An example for all young aspiring ballers and artists.
Tekno as Dimitri Payet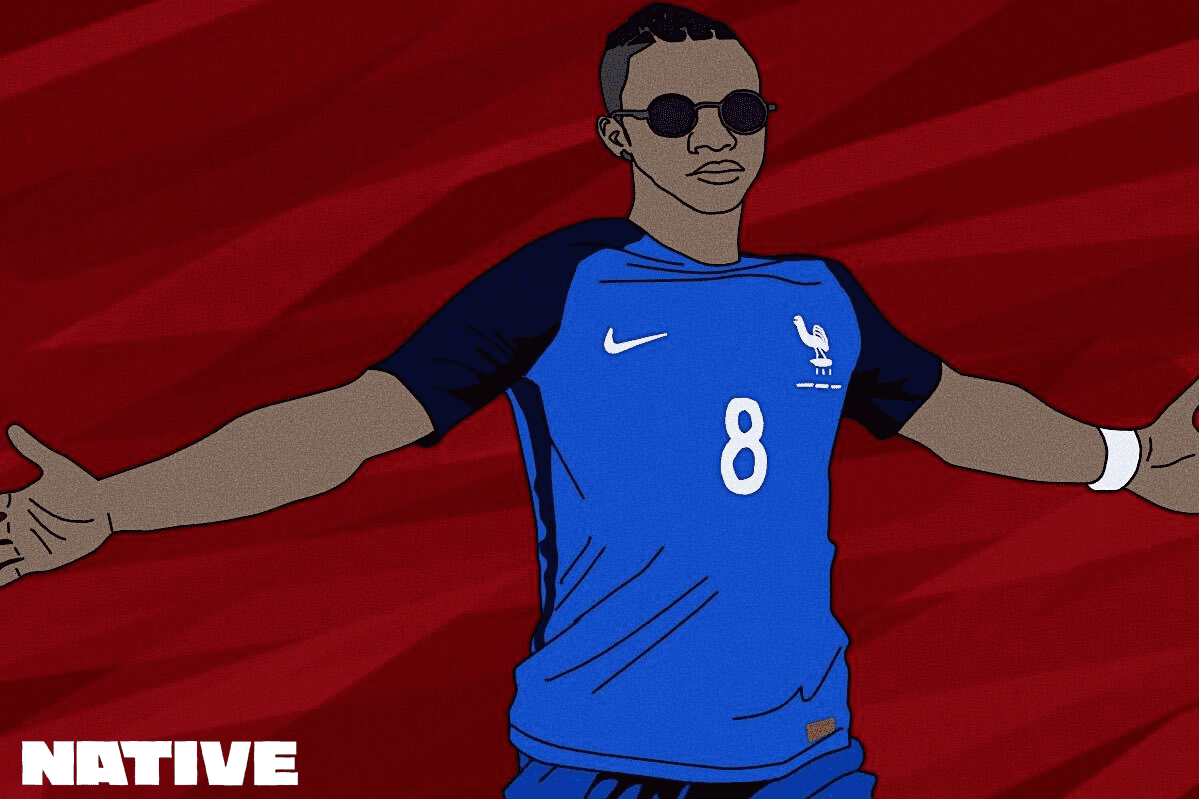 Forget the awards or an album, we've got the streets. This is Tekno in a nutshell. Known to his peers and audiences as a genius producer and hit-making songwriter, similar to Payet, the talent they possess is out of this world, and some of the tricks they pull seem next to impossible. Seemingly unbothered about being in the spotlight or racking up awards and streams, they simply create in their own caves, at their own pace, where they are most comfortable. Mercurial talents that fans may not always understand, but must respect their gift.
Davido as Cristiano Ronaldo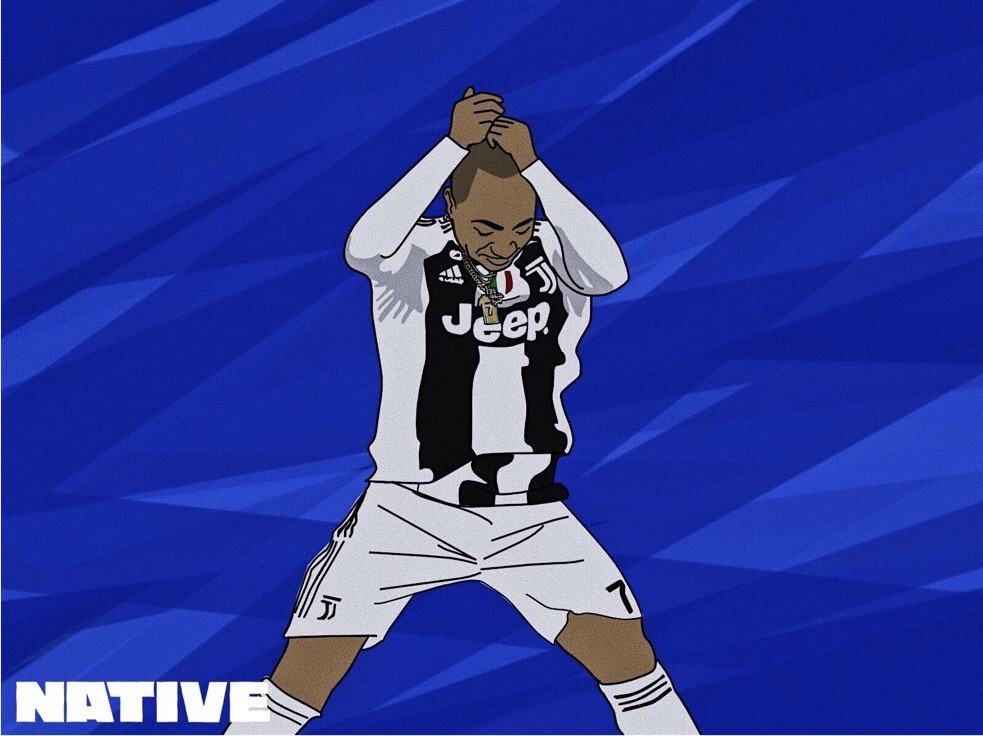 Similar to Cristiano Ronaldo, Davido has always had talent. From a young boy producing music in Lagos, it was clear there was something about him. And just like Ronaldo, it is the sheer hard work and dedication that took that raw talent, and turned it into superstar status. With very legitimate claims to the title of The Greatest, they have both accomplished all there is to do—no award hasn't been won, no record hasn't been broken. Even when they are counted out, they still come back with elite performances. The prime example of talent meets hard work and producing excellence.
Wizkid as Lionel Messi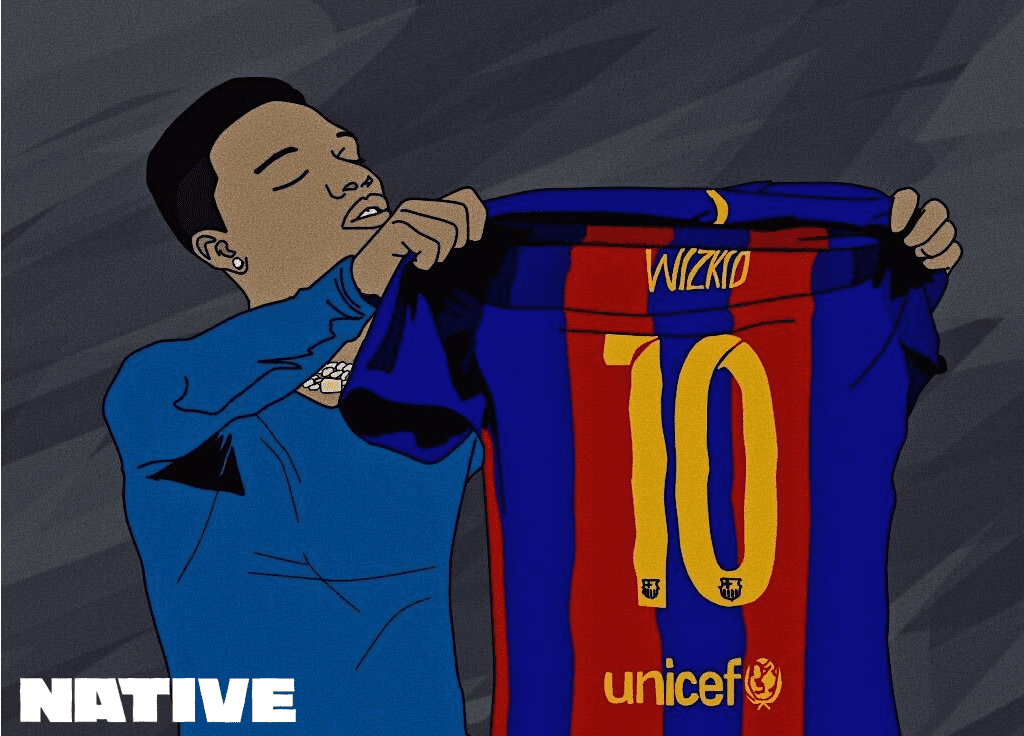 Considered by many as The GOATs in their respective fields, the comparisons between Wizkid and Messi don't stop there. Small in stature, they have made a career in defying the odds and placing themselves at the top of the pedestal, to the point that they are seen as the standard: how many times have you heard "this guy is the new Wizkid" or "this player is the next Messi". Until now, that has not always the case. They still stand unique in their greatness. Due to their icon status, they are intensely scrutinised any time they don't match the insanely high standards they themselves have set. That being said, whenever they decide to hang it up, they will go down as one of the greatest to ever play the game.
Burna Boy as Virgil Van Djik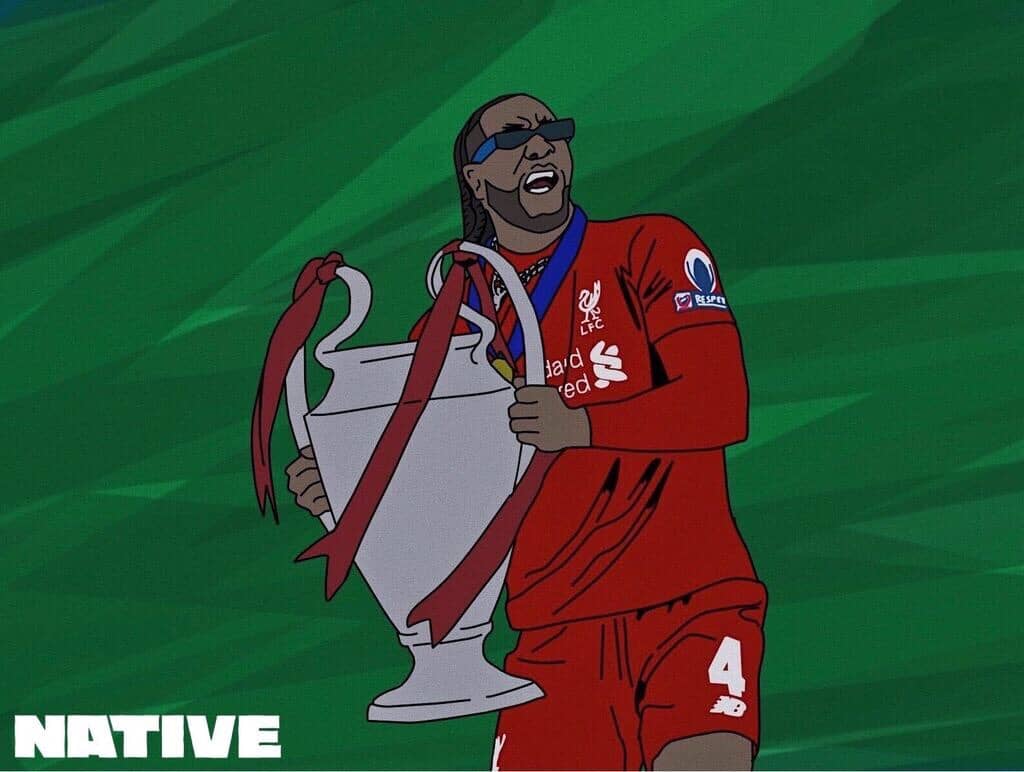 Giants. Similar to Virgil Van Djik, Burna Boy always had the talent, and many thought if given the chance at the highest level, he would do well. They both got that chance, and excelled even beyond what everyone thought—well, everyone but them—as their supreme self-confidence is a source of inspiration and what makes them who they are. After consecutive years of domination at the pinnacle of the game, Burna like VVD, has carved out a lane for himself that makes him utterly peerless. They both appear completely impenetrable, to the point that they make their jobs look almost easy, as their contemporaries struggle to emulate their performances. Already in the conversation as one of the greats, if they continue at this elite level for much longer, it will cease to be much of a debate.
[All Illustrations Are NATIVE Originals by Debola Abimbolu]
[mc4wp_form id="26074″]
---