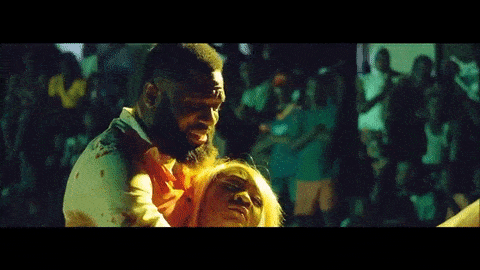 Praiz's "Folashade" Video Is A Story Of Loss, Heartbreak and Forgiveness
Sometimes closure never comes.
https://www.instagram.com/p/BQvTSy9jEQ8/?taken-by=officialpraiz&hl=en
Praiz is following up the release of his single "Folashade", with a video directed by Clarence Peters and featuring singer-songwriter-actress Toni Tones, who plays his love interest.
The video opens with an accident scene with Praiz cradling a presumably dead Toni Tones. His voice is heavy with sorrow when he bellows dari jimi oo about loss and forgiveness. There are random flashes of nudity and Praiz appears at the end with a dead Toni bleeding in the bathtub. Sadly, Praiz never gets the forgiveness he's begging for and he'd have to live without the closure he sought.
See the gloomy video for Praiz 's "Folashade" below
Featured Image Credit: Youtube