I. Coming to Nigeria
In the heat of his epic IG Live beat battle with fellow ace producer Shizzi, Sarz elected "Trobul", his first collaboration with WurlD as the reply to Davido's "Blow My Mind"—complete with a Chris Brown feature and a previously unheard Meek Mill verse. Alluding to WurlD's evident songwriting involvement on "Blow My Mind", it was a perfectly cheeky insert to a night filled with Sarz's now trademarked cheekiness.
What was even more memorable, was watching that moment escalate into a battle of which producer was the better WurlD collaborator, so much so that Shizzi played the smooth and gently swinging "Wishes & Butterflies" when the energy in the virtual room became palpably high octane.
With a joint catalogue overflowing with classic songs featuring Drake, Beyonce, Wizkid, Davido, and much more, the WurlD-centric back-and-forth set between two of the continent's most accomplished producers is all you need to know about the singer's growing phenomenon in the past year. At the beginning of 2019, WurlD wasn't totally unknown – he already had widely known singles in "Trobul" and the Shizzi-produced "Show You Off". By the end of the year, he had released two excellent projects, won an award at the Headies, co-written one of the biggest songs of the year, and capped off his fairy-tale run with headlining concerts in Abuja and Lagos.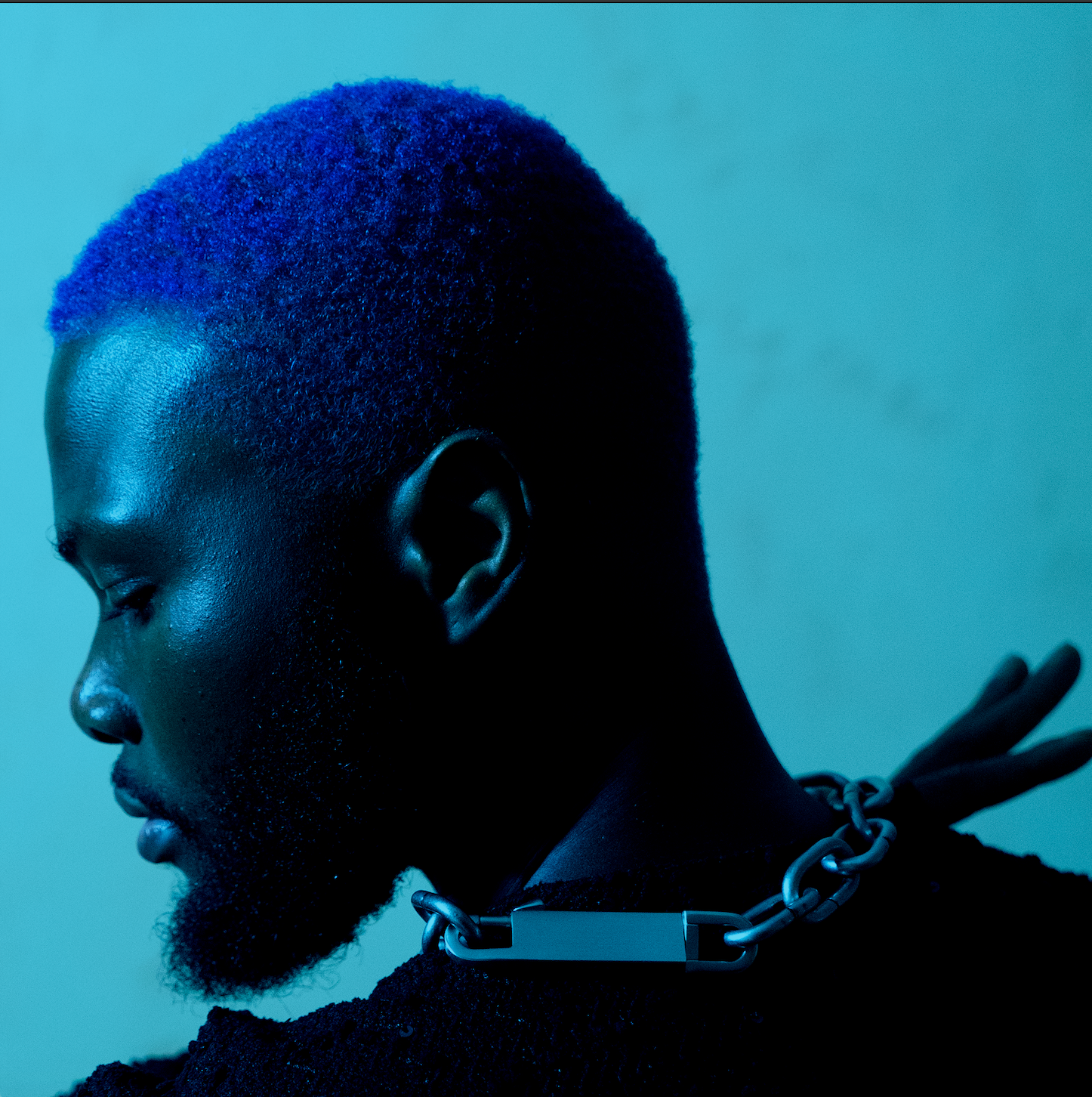 "I knew people followed what I do, but I think Hard Rock Café was a blessing for me because it assured me that I was on the right path," WurlD explains with a deeply appreciative tone in his voice when I asked about the significance of his Lagos show. "It showed me that I had a strong fan base in this region." To put his sentiments into perspective, WurlD had only moved back to Nigeria on a semi-permanent basis in 2017, and upon this move had to relearn and adjust to the norms here in order to integrate into the music space.
The catalyst behind that pivotal move was "Show You Off", a brassy, anthemic and instantly memorable song, which basks in the warm and intoxicating feel of the honeymoon phase. Interestingly, that was WurlD's very first foray into Afropop's sonic terrain. Prior to that, WurlD, then based in Atlanta, was honing his chops as a singer-songwriter and lending his services to a stylistically diverse set of artists including Mario, B.O.B and Trinidad James. By virtue of his extensive and successful (in Eastern Europe) work with Polish DJ/producer Gromee, WurlD's solo music was mostly steeped in the bombast of Electronic music, before "Show You Off" effectively widened his horizons and realigned his purpose.
"I didn't see it coming," WurlD says of his breakout single's success, and to be fair, no one saw the song coming. Following its 2016 release, a period when music discovery via SoundCloud was very much the in-thing, "Show You Off" built steady and organic online momentum, which eventually translated into genuine buzz for the singer by the summer of the next year. "That was a huge song, I didn't have to promote it too much. It did well across the world, but Nigeria took that song and made it theirs—that's the reason I'm back home."
II. Flood the Streets
Usually, when a previously unknown artist cuts through the noise and scores their first big single, the next course of action is to follow-up with subsequent material in relatively quick succession. In his case, WurlD decided to take his time, and for good reason. "In coming back home, I had to relearn the culture, figure out what makes people tick, so I can communicate properly," WurlD says of the 2-year space between his breakout and his debut EP.
"I didn't want to be successful in America without Africa – or at least Nigeria – behind me. If I'm doing something and I hope to get Nigerians invested in me, there's going to be a gap if I don't know how to communicate and that would affect my career negatively."
Since he released 'Love is Contagious', the WurlD train has been in hyper-drive, with each release adding a new layer to the singer's artistic mosaic. As far as proper introductions go, 'LIC' is as formidable as they come. The 9-song project is an impressive portrait of WurlD as a dexterous singer with wide sonic ambitions, weaving between the Fuji-inspired rhythm of "Contagious", groovy folk on my personal favourite, "Drown", and the sensual alt-r&b feel of "Candy".
In November, WurlD returned with 'I Love Girls with Trobul', this time around in collaboration with one of the most prolific producers in afropop, Sarz. In a brilliant 180 from his preceding project, 'ILGWT' is a concept project, which leans into the pulsating atmosphere of afro-house. Adding a layer of romantic complexity to his writing, and with Sarz's exquisitely layered production bringing a darkened edge to his usual charm, the EP is truly 'collaborative' in every sense of the word.
The secret to that, was WurlD's relative obliviousness to Sarz's catalogue. "I didn't know Sarz's discography when I met him," WurlD admits, given that he was more in tune with what was popular over in the States, and had only really heard "Come Closer". Just as I was processing that admission, it dawned on me that a clean slate was needed for both artists to neutrally identify with each other's abilities and foster the synergy on 'ILGWT'.
"One of the tracks Sarz played for me when we met was the one for "Trobul", I recorded the song the next day. We had a conversation after that, I felt like I'd met someone I could do a project with in Nigeria, I think he felt the same way and we didn't overthink it. We created most of those songs in 2017. It wasn't until later on that I knew what Sarz really represents."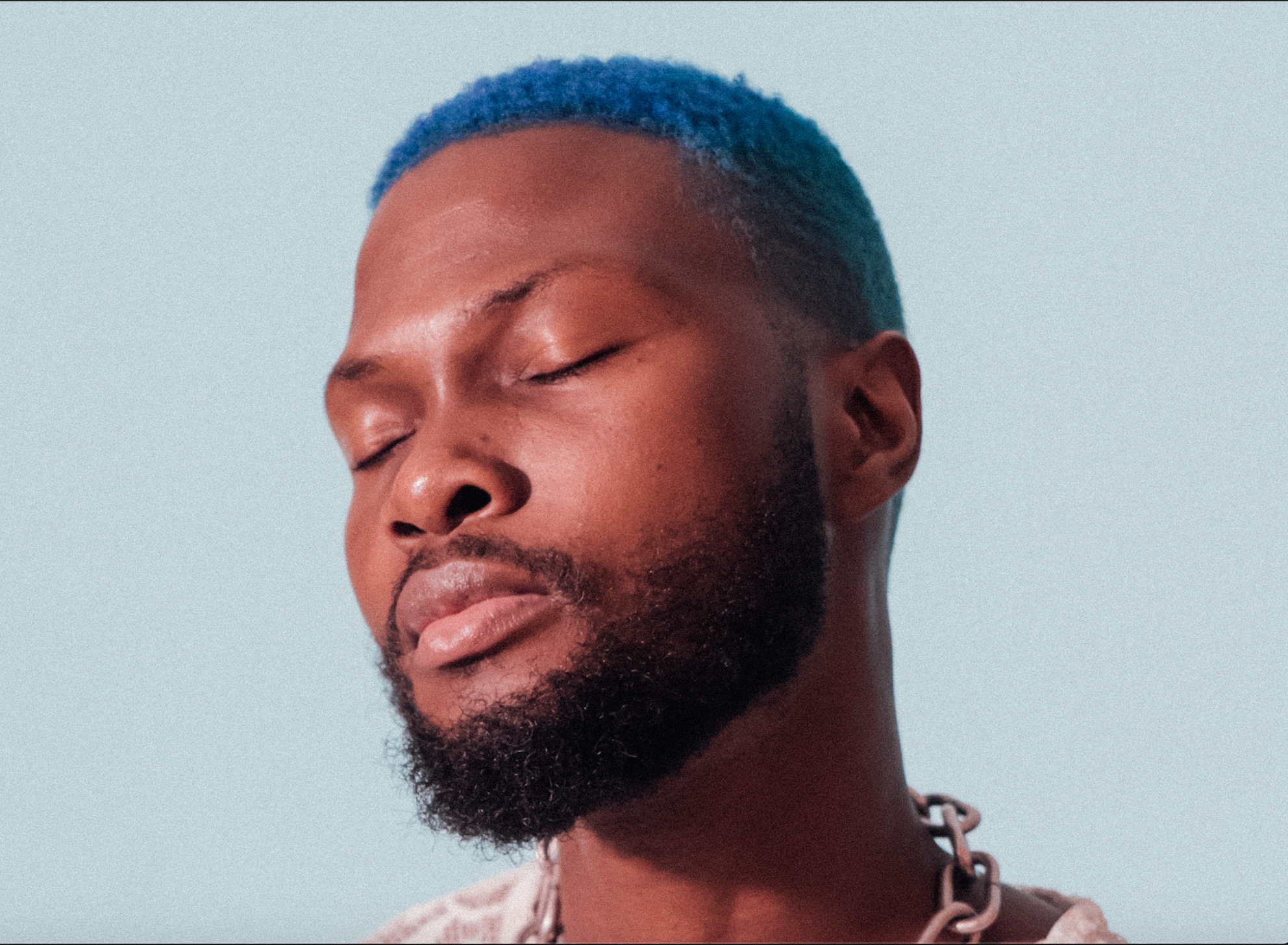 Barely six months later, we've been given a new WurlD project. Last Friday, the blue-haired singer dropped 'AFROSOUL', a 7-track project that continues to unravel the ambitious and singular nature of his skillset. Collaborating with a wide range of producers that includes, Kel P, Del B and Spax, WurlD makes his omnivorous palette even more evident, as he dabbles into reggae ("Ghost Town"), afro-EDM ("Love Nobody"), and a fusion of Makossa and Afrobeat scores the upbeat opener, "National Anthem (Growing Wings)".
With far-flung musical choices, WurlD centres 'AFROSOUL' by giving us a better look into the ideals of Sadiq Onifade. While the EP has its fair share of expected, veritable lover-boy cuts, we also get songs about resilience, celebration and remaining true to self rather than end up as fame-seeking zombie. "This is my Africanism at its core, that's what 'AFROSOUL' is.  I didn't hold back on my African side this time," WurlD explains, pointing out the distinct energy of the EP.
I wanted to use this project to put a glow on my fans, cause I see and appreciate all they do. That's why I wanted it to be free, so they can feel the same freedom I feel when I create music. This is me appreciating my fans, basically, and also setting up the album.
In tandem with his previous releases, these three projects give us a 3-dimensional image of WurlD as a singer, songwriter, collaborator and a self-aware human beings with experiences and lessons to share. Together, they're also presented as a statement of consistency from an artist who's intentional about the music he puts out. "The rate of these projects is me flooding the market and at the same time being mindful of quality," WurlD tells me. "I didn't want to just come out with anything, my goal was to consistently put out quality music and hope that people receive it well."
III. Inspired to Inspire
In a way, WurlD's ongoing run reminds me of Mr Eazi's saturation campaign in 2016, when the Banku singer was literally everywhere from sporadic singles to a constant stream of guest features. The marked difference for WurlD, though, is that his strategy is a bit more meticulous and project-based, but the goal is the same: ubiquity. This approach puts WurlD in a peculiar and inter-sectional position amongst the new generation of Afropop superstars, since he's as prolific as a mainstream act like Rema, but he also embodies the independent narrative of colleagues like Santi and Lady Donli.
The next stopping point on the WurlD train is a debut album, and he's already stoking hype for it. Just yesterday, the singer tweeted the picture of a song in progress, simply tagged "WurlD x Asa 1". Being a perennially reclusive artist, guest appearances from Asa are a bit like sighting a unicorn, and it only goes to highlight the infinite possibilities for WurlD's next big drop. The singer isn't sure when that will be, but gauging from the amount of times he mentions growing his catalogue to rival the greatest artists, I suspect we won't have to wait more than a year.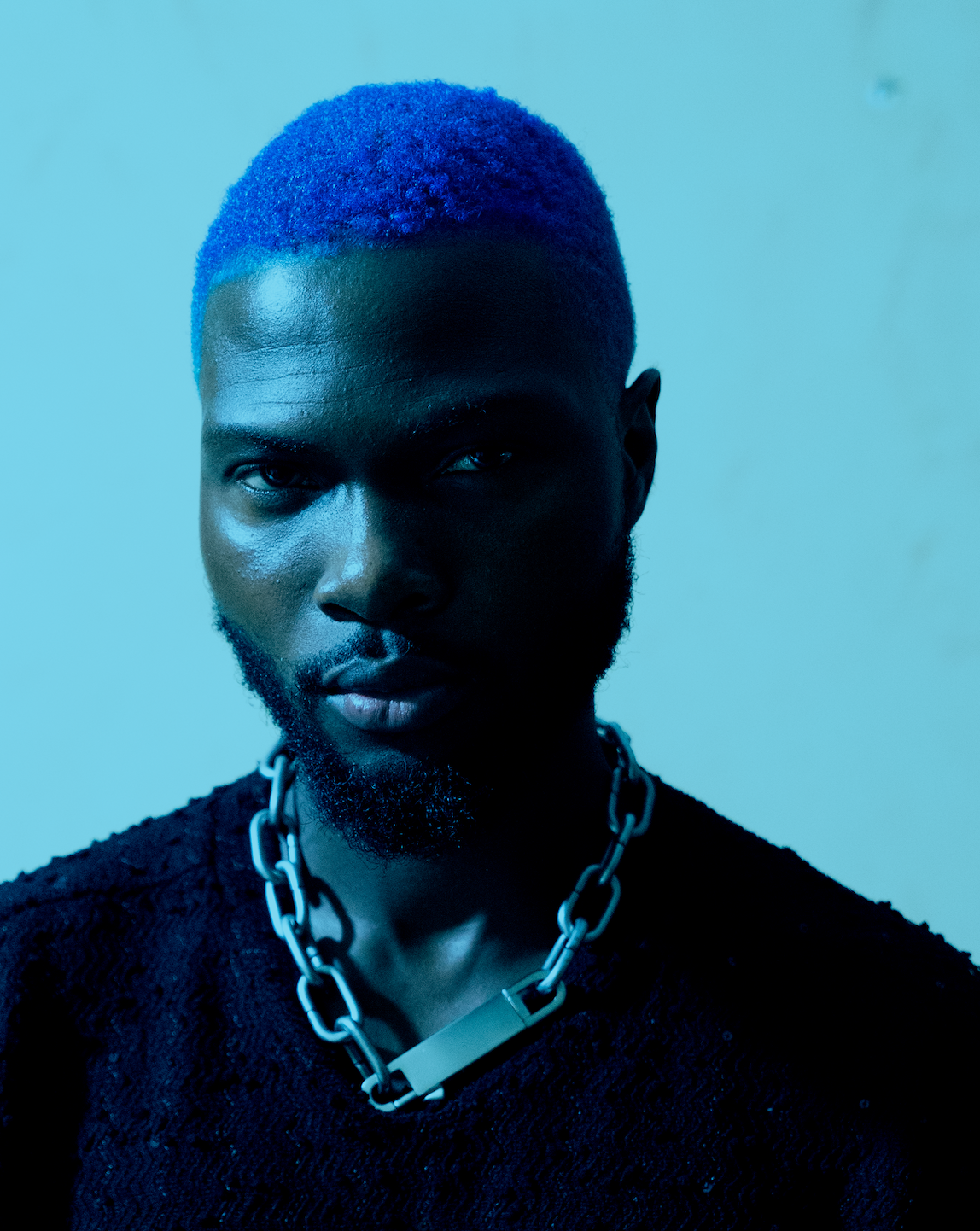 For WurlD, the ultimate goal behind his drive for consistency in quality and quantity is that it coalesces into a career that's inspirational for fans, colleagues and coming generations. "I looked up to some of greatest artists of all time, from Michael Jackson to Whitney Houston to Mariah Carey to Kanye to Prince," WurlD says when we start talking long term targets.
I looked up to these artists growing up and I can't really see myself as anything other than an artist who will inspire others, that what I aim to do. At the level at which I'm doing music, I've been inspired and if I'm not inspiring people, I feel like there's something wrong there.
Much like friend and colleague Ladipoe, WurlD's plan is to push African artistry, specifically in a way that prioritises freedom of creativity and expression. This includes making the music that feels right to him at every point, and publicly working as a hired songwriter in a terrain that isn't too kind to that profession. While he's collaborated and is open to collaborating with partners and major labels, WurlD prides himself on being independent, noting that he won't ever sign any deal that threatens to infringe on his creative autonomy.
From Prince changing his name to the love symbol as a form of contractual protest, Kanye rapping through shattered jaws when no one wanted to give him a chance, to Mariah Carey pushing the diva mould to pioneer the oddball pop/hip-hop pairing, one thing WurlD's artistic inspirations have in common with all the aforementioned is a self-conviction that drove them to leave indelible marks on music history. As an artist with a working ground game at home and a boatload of self-confidence, the singer's dream of becoming a symbol of artistic freedom is well within his reach. With an increasing army of loyal supporters, a constant drive to create the best music possible and the whole world to gain—tell me what could go wrong.
Stream 'AFROSOUL' here.
---
Dennis is not an interesting person. Tweet Your Favourite Playboi Carti Songs at him @dennisadepeter
---