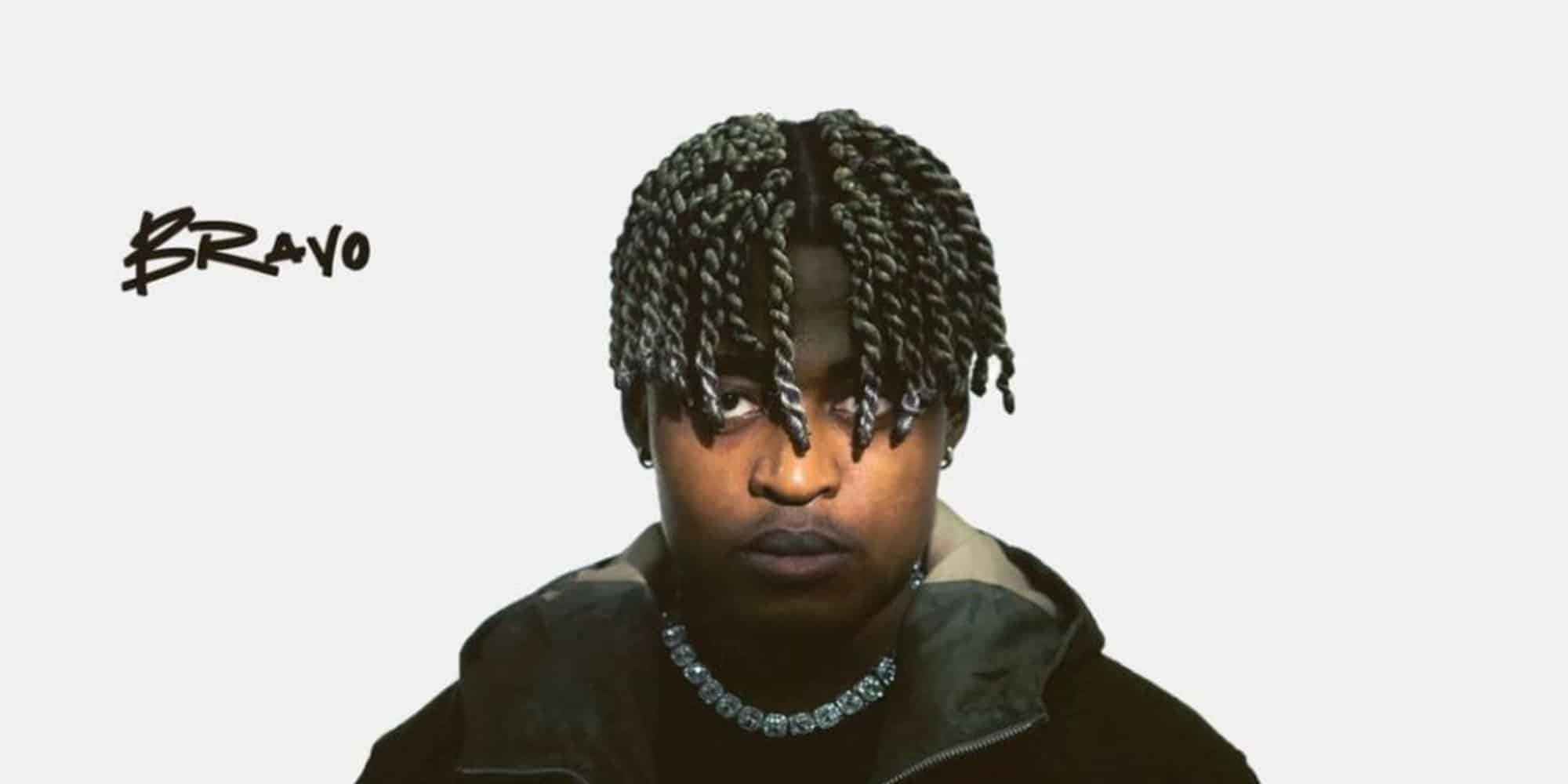 A 1-Listen Review of Cheque's Debut Album 'Bravo'
Superboy Cheque returns with his debut album
There are few artists who are as enigmatic as Cheque in the current Afropop landscape. A true mcee with a virtuosic command of cadence and sounds, the Ondo-born artist is capable of constructing alternate worlds with his dreamy emo-leaning flow that has endeared him to his loyal fans. In his previous iteration as Kyle B, the musician was prone to endlessly brooding about his own feelings, but since signing to Phyno's label imprint, Penthauze Music, Cheque's music has grown leaps and bounds allowing him to merge his self-aware streak with commercial ambitions. 
Last year's 'Razor', led by breakout single "Zoom," was a watershed moment for Cheque. Fully introducing his trap-meets-Afropop sound to a wider audience, the EP established him as a rising musician to take note of. In the months since then, the singer has continued to build on his ascent, collaborating with a spate of talented artists including Olamide and Fireboy DML. These pop-tinged collaborations have only served to edge Cheque closer to his defining moment, pacing out the arrival of his debut album. 
Today, that album, simply titled 'Bravo', arrives, and it promises to be another exciting chapter in the unfolding story of Cheque. 
View this post on Instagram
In Usual 1-Listen Review Fashion, All Reactions Are Written In Real-Time While The Music Plays. No Pauses, Rewinds, Fast-Forwards Or Skip.
"Rockstar"
Of course, we start with the confessional details. I don't mind it because there's a sincerity to Superboy Cheque's voice that makes his lyrics compelling. I love how much his voice can convey specific feelings like betrayal and hurt. It's only hinted at ever so slightly here, but I love it so much. There's not so much that can be done to make this better. Solid opener. 
"Dangerous"
What is it with Ayra Starr and "Dangerous" titles? The drums that started this made me think it was going to be a hyper-pop song but it's now relaxed into a mid-tempo jam. It feels a little bit flaccid on the first listen, to be honest, the singers are saying all the right things but it's just not hitting right now. There's a really inventive stretch from Ayra though, it's crazy how she has seemingly come out fully formed in such a short time. The chorus by Cheque is also serviceable; probably need to hear this one on a club run. Will revist.
"Call Me Baby"
Those piano riffs. Yes. I, too, would like to call someone baby. This is one of the pre-released songs but it flows remarkably well from the preceding single "Dangerous." It would seem that Cheque has perfectly mastered trap music. I like how his cadence shifts so well over the lilting piano keys. He's such a dynamic artist. I will definitely be revisiting.
"No One Else"
I can't get over Trap Cheque. He sounds soo clean on this record. We also got some BeatsByJayy here so that's some Hip-Hop for us. He's singing about no one fucking with his energy and I believe him when he says he'll cut people off if they do. Jackboy is so good too, shoutout the Empire connect. Always good to see well-executed Black diaspora link-ups. 
"LOML" ft. Olamide
Olamide has always shown Cheque love so I was anticipating their eventual link up however, this just doesn't work for me. For all his improvements, Cheque seems to perform at his weakest when he steps into Afrobeats, it's just not as instinctive for him. But Olamide comes correct with that verse, I miss the days when an Olamide verse was capable of monopolising headlines. Solid work by Zaki Amujei, the percussive base is simple but effective. Will revisit when drunk. 
"Blind"
Yeisshhhh. I love this one. So far, BeatsByJayy has decided to do a madness. Just skeletal percussion so it feels like Cheque is talking on the bones of the song but it adds to the thrill. What a song, this is definitely his pocket because he's segueing effectively from singing to rapping without inhibition.  
"Body"
Another Afropop number. It's serviceable but Cheque lacks the conviction to make it a truly great song in my opinion. I'm enjoying how he's stretching out his voice here though and the verse about Sasha is classic Afropop fare. The vibe is mid-tempo here but it's not as sharp as "Odun" from last year so it's a slight bummer but we move. Don't think I'll be revisiting this. 
"History"
Pop smash. Streaming monster. Classic collaboration. What more can I say about this song? Both singers were clearly in their element when they made this and they just compliment each other so well. Cheque does most of the heavy lifting and that leaves Fireboy DML to just float in and out as he wishes. The bit at the end where Fireboy DML does an Afrobeats improviso and Cheque responds with a Hip-Hop one is genuinely beautiful. Great song when released and an even better one within the context of this album. 
"Sweet Love"
This is that post-genre song attempt. This one is stripped of all musical tells and is just something to mouth along to regardless of where in the world you are from. I honestly don't know what to feel about this one because it left me feeling jaded but it is objectively not a bad song. I'll have to revisit at another time. 
"Change"
We are falling into that solipsistic space again. It's just the right amount, though. Cheque is saying he won't change for anyone and who can fault him, he's on top of the world right now. Good for him. Production quality up till now has been insanely good and "Change" continues that. Perhaps his delivery could have been a bit more urgent but I will have to revisit this.  
"Anybody"
To be honest, the story of this album has been BeatsByJayy returning at the exact time this project needs a shot in the arm. Love the reset here and a confident Cheque is a delight to hear. He's swimming delightfully over this sea of twinkling keys. I will play this when anybody is moving mad around me. Don't try me because Cheque said so and it's definitely death to the foes. Metaphorically, of course. 
"Pray"
A tender moment in the end. This is so nice. Again, Cheque's voice transmits emotions poignantly. The song starts to feel a bit overstretched but it's nice to explore this side of his artistry. I'd have loved it if the verses were weightier though, still a solid 7/10 ballad-type song. 
"Free"
Album closer. Okay, this feels significant. Once you hear that percussion slide across his vocals in the opening 30 seconds you know he has a few things to get off his chest. It feels like a defensive way to end an album, I'd like to hear the story behind this song. It's definitely not the best Cheque track I've heard but the message resonates with me and when he attempts that falsetto at the end, I'm thrilled. 
Final Thoughts
The contradictions that make up Cheque are very evident on his debut album but the resolutions are not as deftly handled in the project's run time. While there are enough reasons to hit pause, particularly the jarring aural change of moving from rap songs to Afropop numbers, what can't be disputed is that Cheque is a wavy musician who is in tune with the evolution of global Pop and Trap.  
While 'Razor' leaned heavily into his trap-Afrobeats hybrid, 'Bravo' is a more expansive showing, allowing him to try out different styles while putting his distinctive identity on wax. It often pays up in a deft pocket where he is totally owning the narrative of the sound with his nimble flow. Off all of Superboy's guests, Jackboy is perhaps the only guest that's truly conversing with him on a vibration that he is preternaturally attuned to, and most of the enjoyable songs on the project are crafted by BeatsByJayy who continues to be a leviathan in Nigerian hip-hop.
It's difficult to predict where Cheque goes from here, but his debut album 'Bravo' is certainly a decent attempt at resolving the tensions of holding so much talent within himself. The world's changing and our tastes continue to acclimatise to the times, it may very well be that we continue to receive genre-mashing projects in this way in the years to come. In either case, Cheque certainly makes a case for staying outside the confines of hard-set boundaries and genres. 
Stream 'Bravo' below.
Featured image credits/Instagram