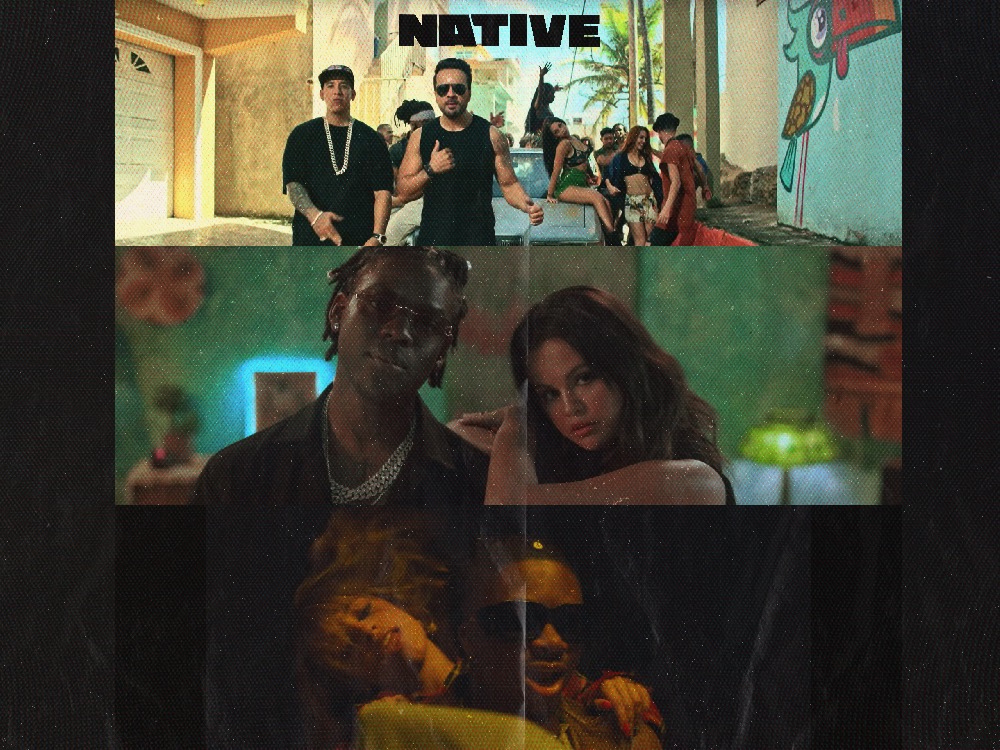 Exploring the Evolving Relationship Between Afropop and Latin Pop
Off the growing phenomena of Rema's "Calm Down"
Afropop doesn't care that it's early in the year. The global movement is picking up pace with each passing moment, and redefining the texture of its sound through its commingling with global genres. In recent years, Afropop's frontrunners have furthered their global ambition by tapping into different music markets and collaborating with the artists within those spheres to bring their music to new audiences and expand their pool of loyal listeners.
Of the many genres that interact with Afropop, Latin Pop has emerged as a common fixture in the Nigerian Pop scene and sure-fire way of attaining new levels of global success. In addition to the similarities of its shared economic prospects, musicians from this side have led the conversation by fostering creative partnerships. Of the numerous Afropop musicians with interests in Latin music and culture, Rema is right now the most consequential.
Some weeks ago, "Calm Down" became the first African song to peak at #1 on the Billboard Global 200 chart. This means asides in the United States, Rema boasts one of the biggest records in the world. Bring in the Billboard Hot 100 and he's ranked #35 from last week's chart. From being played across multi-packed festivals to a stadium belonging to Al-Nassr, the club which houses the biggest football star in the world Cristiano Ronaldo, "Calm Down" has been leaving an indelible mark on popular culture. 
Quite frankly, "Calm Down" possessed star quality upon release. Coasting on Andre Vibez's colourful, visceral production, his neatly written account of young love was as starry-eyed as anything the Benin-born act has ever put out. It was a good record, but not many people would have anticipated its meteoric rise through the skies of popular music. As part of 'Rave & Roses,' the song remained as potent as on first listen, propelling the album's movement in agile style. 
When talks of a remix surfaced, it was the one thing many saw coming. The idea was keenly argued, revolving around the archetypical Western coverage that was due to gloss over the contributions of the song's initial creators and local audience. For many, cultural context had seriously been lacking in previous attempts to take Afropop songs to the world via collaboration. It should also be said that although Justin Bieber had little bearing on the original creative nexus of "Essence," he offered tremendous commercial value through his feature. This goes the same for Ed Sheeran, whose appearance on the remix of "Peru" skyrocketed Fireboy DML's profile in the United Kingdom. 
Another international-facing remix of an already famous song considerably drew sighs, but Rema's choice of feature was quite interesting. Unlike many of his contemporaries, the Benin-born didn't opt for another Drake-esque feature, an artist orbiting the famous world of Hip-Hop and R&B. Instead, he collaborated with an established pop star like Selena Gomez, a TV-star-turned-musician who is long entrenched in American pop culture both in music and cinema. As a musician, she has had a career many would term successful, with a wide-reaching fanbase that follows her every move. There's also the fact that more particularly Selena's ethnic multiplicity (being part Mexican) favourably emboldens Rema's collaborative vision. 
View this post on Instagram
In 2023, the business of music is a multi-billion dollar industry. From Africa down to Europe, corporations are seeking new markets to tap into and new genres to discover for an omnivorous audience. Listeners flock to the heralded sound, wanting to uncover the next cool thing before it becomes popular and old. For all the buzz about such demographics, Afropop and Latin pop are the most cemented, influential across continents and turning the ears of the global audience to their distinct sounds. 
To discuss the flagrant set-up of Afropop is to rehash a consideration from last year, and indeed since 2019. An unprecedented number of young superstars are creating music alongside recognised greats, bringing into their presentation influences from as far as emo and as nearby as Fuji. It has shaped the African music scene very excitedly, with global domination being the reasonable trajectory to explore. On its part, Latin pop took an earlier seat at the table. Shakira and Marc Anthony were some of the biggest acts which propelled its nineties movement, recording some records in English and stitching their names into the consciousness of the language's speakers worldwide. 
Over the years, as the global music industry grows, so has Latin pop alongside it. A real game changer has been the streaming era, which for the first time took the listening patterns of the Spanish-speaking world into the crucible of hard data. Released in 2017, Luis Fonsi and Daddy Yankee's "Despacito" heralded the new era for the movement. Its party-starting groove rendered its sentiments clearly to the world, even (and perhaps especially) to those who didn't come from its origins. 
It's common knowledge that Bad Bunny is legitimately one of the biggest Pop stars in the world. He's cornered the sort of Michael Jackson-esque fanbase only a few musicians command globally. With his Trap flows drenched in bouncy Latin sonics, recent anthems like "Dakiti" and "Titi Me Pregunto" continue to establish his musical prowess as much as they demonstrate the potency of Latin pop as a genre. What's more? He currently has 67 million monthly listeners on Spotify, which is the most widely used music streaming platform in the world. For perspective, Drake has 69 million monthly listeners and Beyonce has 50 million while only Taylor Swift, considerably trumps Bunny's Spotify listenership with 81 million monthly listeners. 
Asides Bad Bunny, the likes of Rosalia, J Balvin and Rauw Alejandro have also made great impact in the mainstream American music scene. Selena Gomez might not outrightly belong in this category, but her Mexican heritage and the obvious origins of her name adds her to artists of this ilk. As much as music remains a creative endeavour, such business decisions fuel the machinery which allows the artist's best form to shine through. In Rema's case, "Calm Down" already had Spanish-evoking melodies and a bounce that wouldn't be out of place on an Ozuna album. On air with Capital Xtra in 2021, he affirmed the intent to take Afrobeats to places it had never been. Illustrating his point, he spoke on the Bollywood-style flow that got him humorous digs when he was starting out, asking, "Why can't we shut down India?" 
Historically, the relationship between African music and its Latin counterpart is well documented. Among scholars and musicologists, it's an accepted fact that the Latin areas of America and the Caribbean received an influx of Black people from Africa during the slave trade. Once they arrived on unfamiliar shore, these people sought the familiarity of music, emerging at the Cuban clave which sounded like the many percussions back home. Over the years, their efforts at playing were recognisable influences on the popular music of the region. 
The relationship went both ways. Upon further research, a Wikipedia page infers that it was "Cuban music, more than any other, that provided the initial template for Afropop." Known for its contribution to the liquid spontaneity of Highlife, Congo was the first African country to adapt Latin guitar styles into their music. From the 1940's local bands and musicians, spurred by the urban-focused curation of the influential Radio Congo Belge, began to create music around the trendy Cuban style. Sung in French, the new sound was called rumba, which is now the most popular genre in Congo and other parts of Francophone Africa. 
In contemporary Afropop, Rema is hardly the sole artist tapping the rich sonics birthed from Latin culture. Rumba's most acclaimed purveyor Fally Ipupa continues to hold the French world in awe, his 2022 three-part album 'Formule 7' demonstrating impressive mastery over the sound and bending it towards an African perspective. With the forward-facing scope of his projects since 'Boyfriend,' CKay also belongs in this conversation. "Jeje de Whine" and "Skoin Skoin" draw explicit inspiration, the former rolling with a Spanish guitar while Brazilian musician Bianca Costa features on the latter. The Warner Music act in interviews has shared that Latin music appeals a lot to his listening taste, and so, it's no surprise to see certain choices he makes on his projects. His much-heralded debut album 'Sad Romance' has its fair share of Latin influences: Cape Verdean musicians Mayra Andrade and Ronisia features on "samson and delilah" and "lose you" respectively, colouring both records with the dramatic flair associated with the sound. If anything, CKay's trust in the musicians proves there's potential for French and Portuguese-speaking musicians in the ever-amorphous vision of Afropop. 
All around us, the world is brimming with Latin musical influences. And now, because of the massive cultural reach of Spanish, Portuguese and French, there's a lot of potential new listeners Afropop could be getting, through collaboration. Music scarcely takes a linear shape, and it's quite fitting that the sounds which left our shores centuries ago are now returning, in the hands of pop stars no less. Last year, Oxlade's "KU LO SA" sparked off a viral social media trend, its affectionate message instantly endearing many listeners. Many could see the record getting the international remix treatment, but not many would have accurately predicted the choice of feature. 
Camilla Cabello isn't the most obvious choice, and she does come with her allegedly racist history. But she's a very calculated feature: considering all the nuances and numbers that have since been highlighted, it's likely that Oxlade has his eyes on the Latin market. On Spotify, Cabello has 42 million monthly listeners, which is very appealing from a streaming perspective. Even though such metrics don't guarantee an instant smash hit, with the variant promotional tools available to artists and labels today, one wouldn't want to bet against the song making a return to popular culture this year. 
What's left to safeguard is the currency of history. While collaborations are sometimes tilted to whatever is in vogue, the origin of genres remain rock solid. It would be aghast for a demographic to claim ownership of a sound they didn't really create, and collaborations, when not done right, can crack the loophole through where misinformation can slip through. Therefore, artists should be intentional about speaking up for their inspiration when they do interviews. Music is universal after all, and anybody can create anything. Just acknowledge the source; this way, everybody eats. 
---