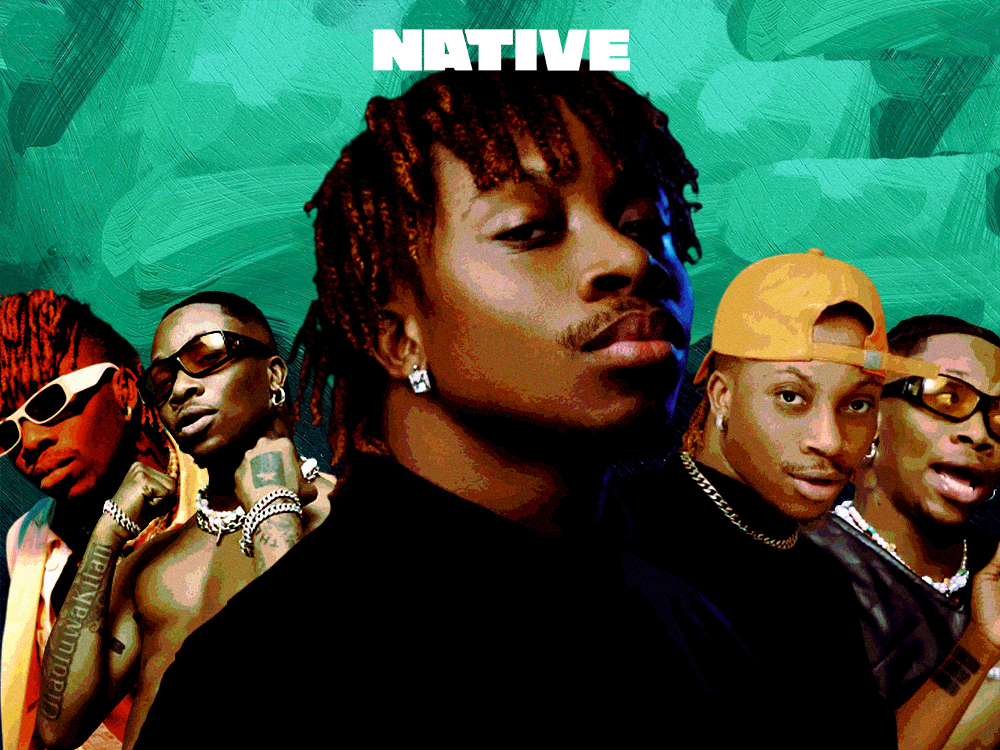 How Oxlade's "Ku Lo Sa" Is Taking Over Our Airwaves
"Oxlade's team is maximising on this moment greatly."
For a few years now, we've been witnessing a dominant line in the new vanguard of Afropop superstars. Across the board, the youngest and brightest minds across Afropop continue to garner the attention of audiences, both home and abroad, with their infectious blend of genre-defying music.
Since the early '10s window which produced a long-serving, dominant sect of artists such as Wizkid, Davido, Stonebwoy, Tiwa Savage, Burna Boy, Black Coffee and more, impactful new artists have mainly come in trickles, with some trailing off at some point. However, with the amount of success the new generation of stars has already accrued in a short span, and the hunger they continue to show, Nasty C, Tems, Cruel Santino, and their other talented counterparts are in good shape to continue pushing Afropop's charge for improved and innovative musical excellence, as well as increased global success.
View this post on Instagram
Among these class of artists is NATIVE 004 Trybe star, Oxlade who has been enjoying continued success due to his silk croons and alluring melodies, which he uses as a springboard to unleash his pantheon of loverboy anguish. Back in 2018, when Oxlade first broke out into the scene with the catchy hook of Blaqbonez's "Mamiwota", we knew he was on to something but this has only become more apparent as he's grown and mastered his craft.
In 2020, following the release of his debut EP, Oxlade was on the cusp of further explosion into superstardom. While he's spent the past few years finding his feet and contributing to other people's vibes, he then introduced listeners to what he is really about as an artist with his debut project, 'OXYGENE.' Since then, improving his skills has been a great source of pride to Oxlade, one that he continues to uphold as he takes on new projects including the release of his sophomore EP, 'Eclipse' only a year later.
Now, less than a year later, following his new deal with Columbia Records, Oxlade is once again dominating global Afropop conversations for his distinct, otherworldly melodies. In the same vein as CKay's 2019 record "Love Nwantiti," Wizkid & Tems' "Essence" and Fireboy DML's "Peru," Oxlade's new single "Ku Lo Sa" is receiving regular airplay across the world and angling itself for the much-vaunted "Song of the Summer" crown.
First premiering on A COLORS SHOW back in June, the new single "Ku Lo Sa" began making rounds on social media timelines and TikTok feeds when users began recreating the singer's infectious performance on the colourful stage. Owing to its blend of soft but commanding melodies, and Oxlade's self-determined showcase, the unofficial single soon became a fast fan favourite online, thanks to its instant memorability.
It's also got the numbers to back it up. Alongside garnering over 12 million streams on the A COLORS SHOW Youtube page, "Ku Lo Sa" has also carried Oxlade's voice across continents with the singer recording gargantuan wins since its June release. Shortly after it premiered, "Ku Lo Sa" shot up to the number one spot on Apple Music in 6 different countries, including Mauritius, Kenya, Portugal and more, as well as garnering over 20 million streams on Spotify alone.
While the song is technically still unreleased, Oxlade followed the COLORS SHOW performance with a lush lyrics video which allowed fans to sing along to his infectious rhymes. The video which has currently amassed 7 million views and counting, continues to show audiences fascination with the song and its propulsive rhythm. The song has now quite literally taken on a life of its own, making its way into our hearts and ears from its near-constant replays across social media and in-person activities.
As the track continues to pick up steam, Oxlade continues to break new ceilings. Recently, "KU LO SA (A COLORS SHOW)" is the greatest gainer on the global Spotify charts in the last week as it climbed up 20 spots to #163 with a gain of 905K streams. Currently, the "Ku Lo Sa" sound has also been viewed over 641.9M times on TikTok, pushing the song and its maker to new audiences and new markets. It also comfortably sits at No.10 on the TurnTable Top 100, ascending from its previously held position at No.21.
Oyinkansola Fawehimi, an entertainment and music lawyer in Lagos shares: "For me, I am quite excited to see how intimate performances and soulful renditions can translate to the emotional attachment that art gives. COLORS is a platform that can collaborate with artists to have them enjoy maximum exposure, and they continue to break new artists with their platform as they invest in making sure the artist shows their best performance over soundtrack," she says. "The COLORS and Immensum Music partnership worked because they had African artists performing songs that were entirely new. Oxlade gave his entire art into that performance which made it so relatable. As a business executive, this goes to show how platforms like COLORS are providing a springboard for rising artists. We have iterations of COLORS in Nigeria but many of them are still struggling because they are unable to properly distribute or monetise their platform. There is still issues with licensing processes but we have seen young artists have a shot at global recognition with platform collaboration. Oxlade's team is maximising on this moment greatly." 
For anyone that's been paying attention to Oxlade's career so far, this win doesn't seem far fetched. Two years ago, he enjoyed a similar success following the release of "Away," one of the lead singles off his project, 'OXYGENE.' At the time of its release, the single garnered over 13 million streams on Spotify alone, and gained the attention of industry heavyweights including Drake.  Oxlade then joined the ranks of other Nigerian talents like Wizkid, Tekno, and Rema who have all gotten Drake's co-sign and it pointed to greater things ahead for the singer whose fans have capitalised on the attention by reminding everyone to stream "Away."
While the song is still pending official release, it is important to see how Oxlade is already garnering this much attention off an unofficial song, playing into familiar snippet techniques as his contemporaries such as Asake, Burna Boy and more. With "KU LO SA," Oxlade has once again proved that he can reliably remain in rotation at functions and parties while offering a rich trove of insight into his inner workings as an artist operating with heightened visibility.
— ᴏғᴀ (@oxladeofficial) September 2, 2022
Featured Image Credits/