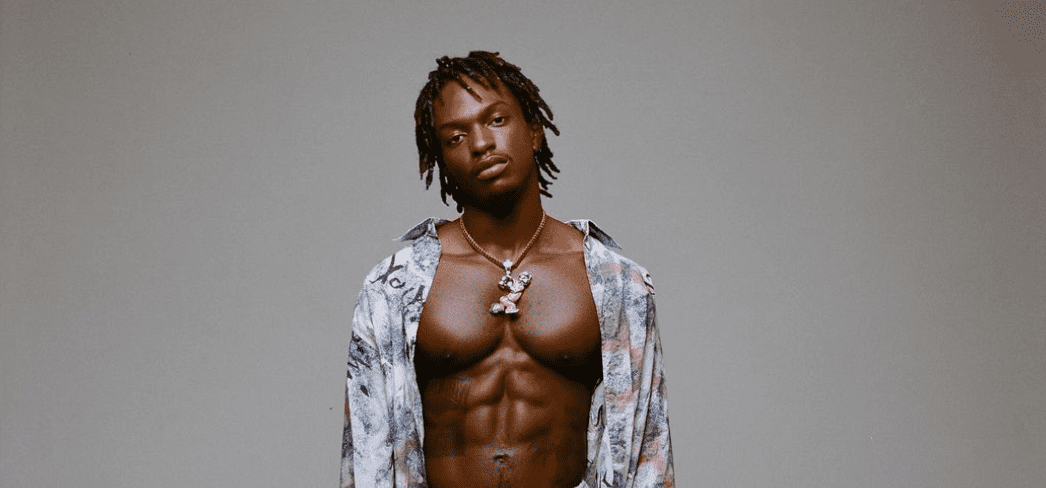 Our first impressions of Kida Kudz's sophomore project, 'Top Memba'
The King of Afro-Swank returns
Kida Kudz's trajectory is as peculiar as it is inspiring. Over a decade ago, he captured the eyes, hearts and imagination of many young Nigerians with his impressionable approach to rapping and his eccentric fashion sense. Those attributes earned him his win at the second edition of the Peak Talent Show, but the ensuing fanfare took a while to gestate into his currently enjoyed high-flying music career. After a few minor hits in the immediate years, he relocated to the UK where he found himself as an artist and later came into his own in the second half of the decade.
These days, Kida operates on a peculiar lane of the Afropop bridge that spans from Lagos to London. His gruffy, distinct voice and knack for memorable flows have earned him a dedicated set of listeners who recognise the uniqueness of his sound, which he famously dubbed Afro-Swank. Based in the UK, with frequent visits to Nigeria, Kida has managed to establish his presence in his home country and in the diaspora, connecting across seas with his catchy fusion of Afro-Fusion and Rap music.
Early last year, Kida released his debut full project, 'Nasty', where he presented his distinctive sonic alchemy across 10-tracks, including the instantly memorable "1AM." In the following, pandemic-riddled months, he remained prolific as ever with multiple single drops and several guest appearances. He closed out the year with the 3-track tape, 'Jiggy Pack Vol. 1', with promises of a new full-length sometime this year.
View this post on Instagram
After months of build-ups and single releases, Kida's 'Top Memba' graced the public this past Friday. With a panel that consists of most of the guys on the NATIVE's editorial team, below are our first impressions of Kida's new tape.
Best Song
Rahman: It has to be "Animalistic" for me. On this track, Kida tells us how he should not be looked down upon and how he is going to take what is his whether it is handed to him or not. He also gives off this contagious dose of confidence that we hear in his lyrics.
Wale: I'd go with "Cherry Mango." I like that Kida is unhurried here, and that languid pace just works for me. There's also a nice texture to his voice while his verse just flows naturally over the mid-tempo instrumental. The instances when Made's saxophone grace the track are also gorgeous. So many times, when Afrobeat artists are called on for afro-fusionist songs, it's usually hyper-pop, so this was a nice one.
Dennis: For me, it's a tight call between "Cherry Mango" and "Never Saw Us." The former intrigued me immediately when I saw the tracklist, mainly because Kida and Made Kuti isn't a combo I ever thought would happen. The chemistry isn't through the roof but, between Kida's version of romantic cooing and Made's warm saxophone, it's cordial enough to make "Cherry Mango" a standout. I like "Never Saw Us" because it's a little more profound than we're used to getting from Kida, he's aware of his surroundings with relation to being a father and a young black man. It's not the deepest, most introspective song you'll hear, but it's quite affecting—a description I never thought I'd use for Kida's music.
Best Guest Feature
Shina: Love almost all the features on the album, even the one I didn't understand a word of because it was sung in Spanish. But the one that really stands out for me is Tanika's feature. On "Nobody" she's soothing, adding the necessary backups when needed. Her and Kida have great chemistry on this one and it's the same to say with the feature on Kida's previous album, Nasty. It wouldn't hurt to listen to a joint project from the two. 
Dennis: I have a very strong Made Kuti bias, so I'm very tempted to name him here. The way his sax sails around on "Cherry Mango" is simply captivating. At the same time, though, I think Tanika significantly elevates "Nobody." They collaborated on Nasty, so it's safe to say Kida really loves working with the singer and it's understandable considering their complementary energy on both songs. Apart from a quick bridge towards the end of the song, Tamika mainly functions as a vocal foil to match Kida's melody on the hook. She doesn't command too much airspace, but she simply makes everything better with each slinky purr.
Best Lyrics
Wale: There was a line from "Animalistic" where Kida says, "shey you know Jesus Christ was a black man?" It doesn't make sense in the wider context of the verse but it just struck me as quixotic because it appeals to my desire for the radical deconstruction of religion. At the same time, it is also banal because the colour of the salvation figure doesn't matter to most [African] people – I think – they just want something to follow.  So even if Jesus was black, it just is a song flex at the end of the day. Probably need to rant about this in my journal.
Shina: My favourite song on this album is the pre-released single, "Animalistic" and I have a lot of favourite lines from this song, but I'll say "Jumbo when I blow my medicine" is my favourite just to answer the question asked. As funny and pretentious as this might sound, this line interprets to me as 'go heavy on self-care.'
Rahman: There is a part on the song "Never saw us" where he says, "chasing that bag till I pull my hamstring". I feel like that's a top 10 line easily. I mean he has to chase the bag till he physically can not. So no matter what the situation may be, keep chasing the bag.
Overall first impression
Dennis: Kida Kudz has struck me as the quintessential streaming era artist in the last few years, with a prolific style better suited to sporadic single drops. 'Top Memba' doesn't change that impression, it's a collection of good bops and not necessarily a project with high stakes. There are really not that many stylistic tweaks: The songwriting values exuberant hooks, and the beat selection is still very rooted in Afropop and Afro-Swing dalliances. It does have some good replay value, I breezed through on back-to-back listens without feeling fatigued, that's a big positive in my books. 'Top Memba' is Kida's way of reminding us of how well he's settled into his own Rap corner within the larger context of Afrobeats.
Wale: I need to sit with it more. I can't lie. Aside from a couple of songs here and there, I'm not fully convinced. But I do see what he was going for. I don't want to say the mid-tempo template but it is what it is. From my first like 5 plays of the album, I'll say 5.5; will definitely go higher with more plays.
Listen to 'Top Memba' here.
---