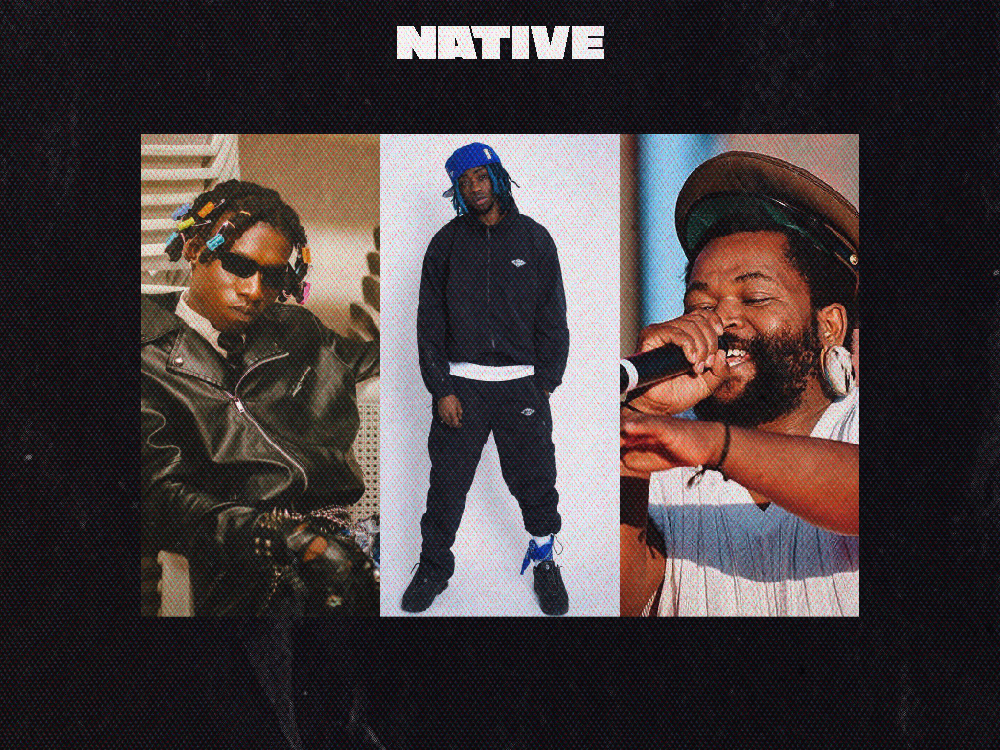 New Music Friday: New Projects From Jeriq, Sjava, Pawzz & More
new tunes to kickstart your weekend
It's only the first month of the new year but already, our favourite Afropop stars are treating us to a myriad of new and genre-defying music. Fridays are a favourite day on the calendar for any music enthusiast due to the sheer volume of releases in circulation on the scene. While last year witnessed an uptick in the amount of solid projects and body of works we were receiving, this year is shaping up to be even greater for the musical landscape as a number of highly anticipated albums and EP's are expected to drop within the coming months.
In this light, we're committed to our mission of making sure good music isn't slept on. Through our New Music Friday column, we'll be spotlighting the best projects from around the continent. Regardless where you listen to your music, on Spotify, Apple Music or elsewhere, lock in to these projects from Jeriq, Pawzz, Ouma Wa Mafegi and more. 
JERIQ — 'BILLION DOLLAR DREAM (DELUXE)'
With haunting bass vocals and a menacing flow, Jeriq is one of the most exciting rappers in the country. Over the past couple of years he's flown the gritty banner of Drill music, colouring his sound with the sunny potential of music born from the Eastern part of Nigeria. 'Billion Dollar Dream'  marked the rapper's foray into the extensive scope of an album, but no one could have guessed it. From thumping rap bangers to soulful cuts, it had every desired element. Now releasing its deluxe, Jeriq broadens his vision, adding six new songs. Veteran act Phyno is the sole new feature on the whistling bounce of "My Bro," joining Jeriq in his trademark appraisal of the young community. 
SJAVA — 'ISIBUKO' 
Famed for being able to contort his music into any form, Sjava is a singular presence in the South African music scene. In the last few years he's lent his skills to features, going from diverse acts like Mafikizolo to Kabza De Small with relative ease. On the solo train, he's moved with similar precision, spacing out his projects to allow him ample time to build their soundscapes with stark realism. Arriving today, 'Isibuko' sees the musician uphold the ethos of self-reflection. The titular word means 'mirror' isiZulu and across its eighteen tracks, he unpacks a weighty mass of subjects, from familial tension to the motions of a romantic relationship. Alongside other talented musicians, he's joined on select tracks with the likes of Emtee, Sampa the Great and Mzukulu.
PAWZZ — 'PREZZ PLAY' 
Everytime a new artist makes their debut, Afropop holds its breath. We've become used to seeing electrifying talents enter the scene, but sometimes there's more obviously going for a particular act. Pawzz is one such talent, a big package of musical ability and confidence. Hailing from Benue state, the 20-year-old is a songwriter, rapper and drummer. Across his five-track EP 'Prezz Play' his percussive background is on colourful display, forming the core of bold records that would no doubt rock a dancefloor with the intended gravitas. From the bounce of lead single "Koma" to the affectionate writing abound on "Suga," Pawzz will align with lovers of high-energy Afropop. 
OUMA WA MAFEGI — 'VILLAIN YEAR' 
A rapper and songwriter from Kenya, Ouma Wa Mafegi is steadily climbing the ropes of mainstream acceptance. He's made a lot of moves in the local scene, taking his Trap-tinged style to a considerable number of listeners around the country and even beyond, making incursions into other pockets of East African music. With his portfolio featuring an EP and a collaborative album with Mi$tak, another rapper from his hometown of Kilimani, Ouma does have a lot of leverage going into the new year. He makes good on that run with 'Villain Year,' a full-length capturing the fluctuating states of his mind while embodying the boppy direction of Trap/Drill music. A strong showing by any measure.