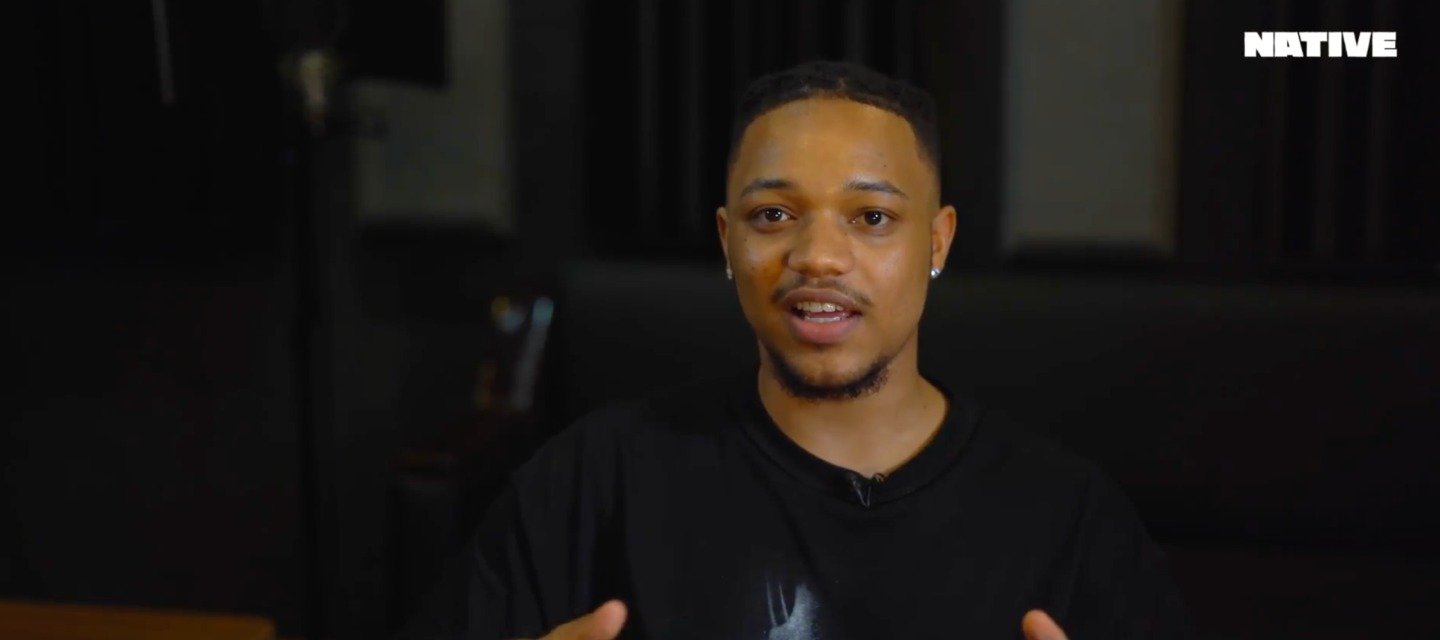 Bruk It Down: Grammy nominated producer, London on the making of "Bloody Samaritan" by Ayra Starr
A baroque masterpiece
"Bruk It Down", a video series shining a light on the producers and beat-makers behind the scenes, as they break down the intricacies of the songs we listen to every day. In the fifth edition of our NATIVE Original, London takes us through the elements of "Bloody Samaritan" by Ayra Starr.
---
Ayra Starr rampaged her way into mainstream consciousness with a fully-formed voice and a well-oiled label machine behind her. Released in January, the singer's eponymous EP is a bite-sized and compelling introduction to her boisterous voice and preternatural confidence. By the subsequent summer release of debut LP '19 & Dangerous', it was obvious we were watching the real-time rise of a generational talent-in-the-making.
Even though the album is loaded with a boatload of highlights, the lead single "Bloody Samaritan" is its runaway smash hit. Produced by the Grammy-nominated producer and fellow Mavins signee, London, the song finds Ayra Starr issuing defiant and assured proclamations of self, turning in one of her most vibrant performances on wax. To amplify the lyrical clarity and help its resonant, she's accompanied by—inarguably—one of the best beats of this year, an Amapiano-infused composition with a unique feel.
In the last year-plus, Amapiano has ingrained itself into the fabric of Nigerian pop music, and it's no surprise that so many artists and producers have tapped into the South African-originated sound. One of the truly ingenious efforts to arise from this co-opting has been Ayra Starr's "Bloody Samaritan", helmed by the talented producer, London. In an interview with The NATIVE shortly before the release of 19 & Dangerous, Ayra Starr divulged the challenging process of making this song, mainly because of the peculiarities of London's beat.
"When I was listening to this song in the studio, I was just so nervous because I had the beat for six months and didn't know what to use it for. I found it so challenging but I kept begging London not to play it for anyone else. The lyrics weren't flowing so London had to leave the studio for me and I recorded myself. By the time London was back, he was in shock. I had pulled it apart and pieced it back together perfectly."
Mashing together soulful Amapiano, the low-end emphasis of Afropop, and classical samples, "Bloody Samaritan" is a baroque masterpiece. For the fifth installment of Bruk It Down, The NATIVE's original series digging into some of the most captivating Afropop songs, London gives a step-by-step guide into the making of "Bloody Samaritan," and he also recounts the process of making the song with Ayra Starr. Watch, marvel, and enjoy.
Featured image credits/NATIVE
---
Words: Dennis Ade-Peter, Videographer: Omowunmi Ogundipe, Producer: Tami Makinde.
---