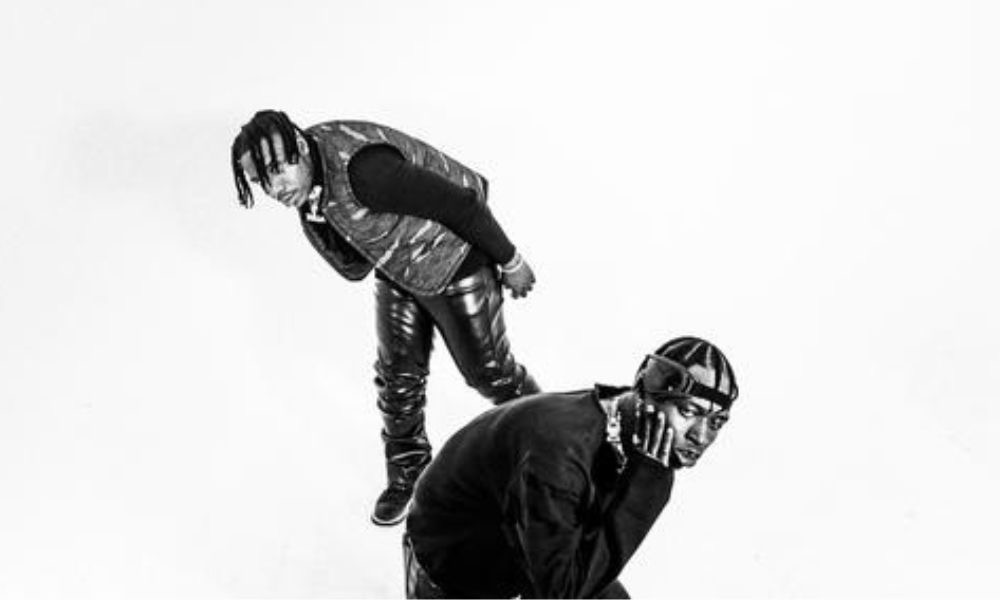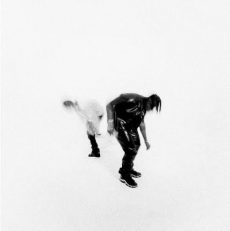 Essentials: Zilla Oaks & Makama Are An Unstoppable Force On 'MMXXII'
A wonderful intersection between bars and vibes
In recent years, Rap music in Nigeria has grown to become a diversely creative form. While online conversations are mostly didactic, mirroring the lack of attention and value from the listening audience, Nigerian rap artists are still pushing out captivating work and finding ways to make meaningful impact regardless of the current conditions. Within the vanguard of new era searing lyricists and versatile stylists, Apex Village's prodigy Zilla Oaks has placed himself among the prolific rappers in Nigeria, representing the possibilities of rap music out of the country.
Zilla Oaks officially began his hip-hop journey in 2016 via SoundCloud, where he released his debut EP 'NE:GRO', a boisterous introduction that also saw him embrace his south-eastern heritage and proclaim his indelible affiliation with Nigeria's capital city, Abuja. In 2018, he followed with his first full project, 'No Zzzz', a 13-track set with a burning grind mentality, using a predominantly trap soundscape to bring listeners into his world. He followed with the sequel, 'No Zzzz 2', last year, a more self-assured statement by a rapper who has found his footing in the industry. A more musically expansive effort than his previous projects, 'No Zzzz 2' underlined the rapper's undeniable skill-set as a music-maker, a distinction that earned him a spot on The NATIVE's best rappers list for 2021. 
For his new project, 'MMXXII', Zilla Oaks has teamed up with Abuja producer and rapper Makama to deliver a breezy 5-track EP, and unlike his previous, guest-laden project, this joint tape sees just one from rapper and former LOS member, Bris B. The brisk, 15-minute long project sees both collaborators in their most braggadocious forms as they dish out to listeners their obsession with their grind, delivering a wonderful intersection between bars and vibes. 
On the EP's opener "11:11", the production of the record carries the song and draws the attention of listeners to the track. It is immediately obvious that this is a more different approach from the usual Zilla Oaks trap records. Makama opens the track chanting "wish, wish, wish", referring to the lucky 11:11 number. He goes on to sing "I wanna make a wish/I wanna live forward", stating his wish. Zilla steps in with a more stern approach to the record, making his own wishes and spelling out what he really wants — to make money and all the good things that come with life. With a subtle fade out and fade in to the next track, the record  "MMXXII" is a more firm and clear statement by the collaborators. The record sees the both artists stating their goals for the year 2022. Makama takes the lead on this record as he makes his goals clear over the bouncy production of the track. On the chorus, he quips "I'm on tour this year, I want more this year/When I talk, listen".
The sonic and thematic progression of the tape has listeners right where they need to be. On the record "Slap$" , which is a personal favourite and touched down as one of the NATIVE's best songs this year, both rappers blend energies seamlessly over the production of the record. With the psychedelic feel emitting from the track, the production of the record seems to be the most important takeaway from this trippy number. To close the EP, Zilla Oaks and Makama team up with Bris B for the special number "O$He!." The trap tune sees all the artists on this record in a braggadocious and unapologetic mood. As all three collaborators make their respective claims, Bris B takes the lead on the record as he brings in a laid back and relaxed energy while still making his points. He quips on his verse, "rapid fire, fire burn these niggas/broke niggas take your whole squad a bunch of old niggas", proving to opps that he's all the way up. Zilla and Makama tap into the already existing energy Bris has set as they both maintain a smooth pace throughout the record.
'MMXXII' sees a fine combination between sonics and themes that still never feels edgy. The body of work sees the duo in agreement through the short run as they flow flawlessly without obstacles. Produced largely by Makama, multiple emotions are evoked from records such as "Slap$" and "11:11". All round, the project is a laid-back experiment by two young and powerful rappers who want to get things off their chest through rapping and trapping.
Listen to 'MMXXII' here