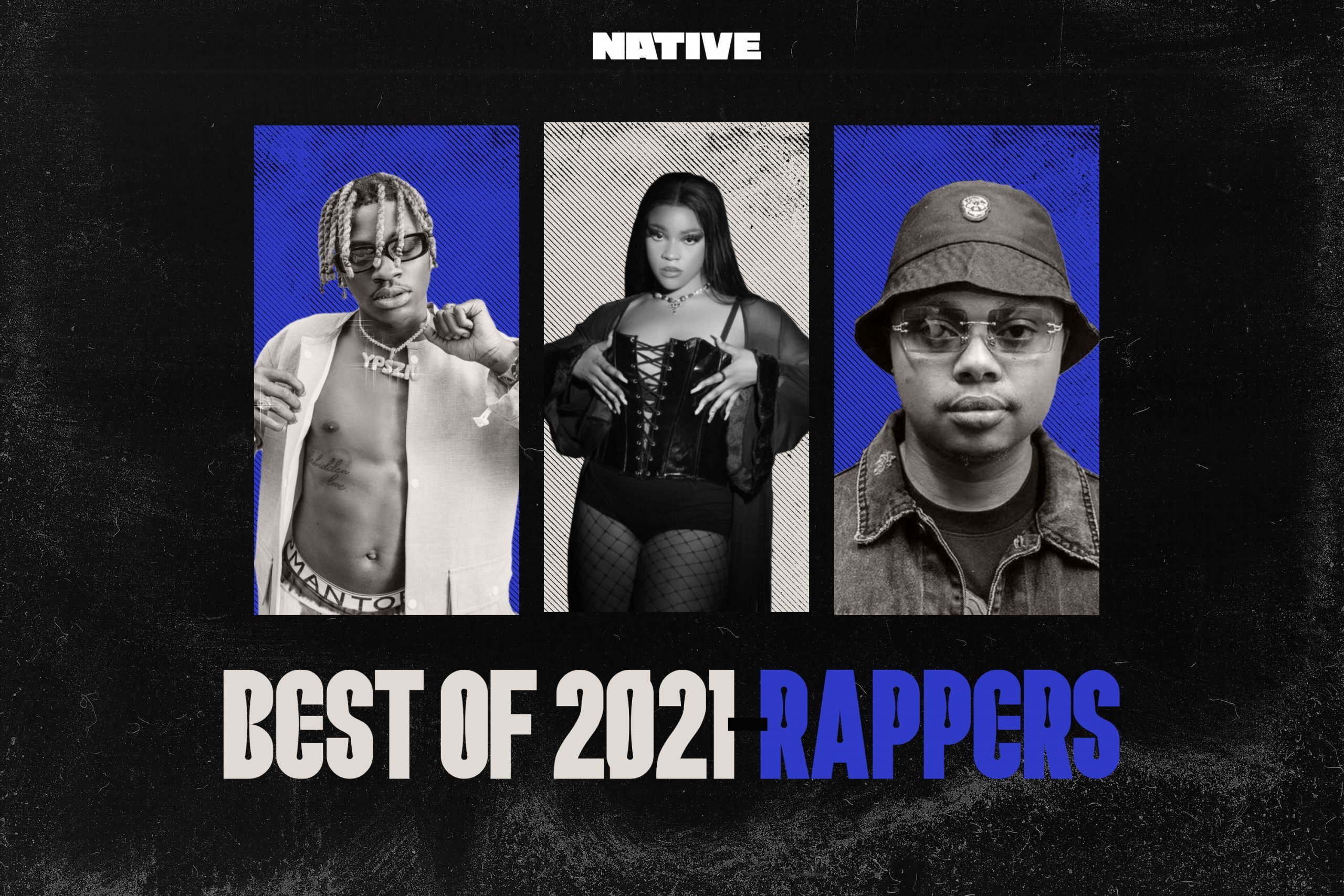 The Best Rappers of 2021, Ranked
Featuring SGaWD, Yaw Tog, Ish Kevin & more
Around this time last year, The NATIVE editorial team put out its inaugural list of the best rap artists on the continent for the calendar year. Of course, it generated its fair share of controversy, chief of which was our pick for the top spot. Beyond the virtual brouhaha, and the fact that it's really, really difficult to select the ten best rappers even if the criteria—output, skill, and commercial impact—is clear, it highlighted something irrefutable: rap music is very much alive, diverse, and well across Africa.
We're back again with the same list, pretty much the same criteria, and a fresher outlook. That doesn't mean there won't be any complaints or grievances, partly because lists are meant to stir chatter. While this year's list has been expanded to twelve rap artists, it's still not enough to fully convey the breadth of the rap artists who've made 2021 a wondrous year for rap music in Africa.
In fact, in the spirit of self-awareness, I'll give a short rundown of rappers who could've made this list: Blaqbonez, whose 2021 momentum is nothing to scoff at; 25k, who dropped one of the hardest street rap albums in years; Breeder LW, a dynamic rap artist with a formidable album; Black Sheriff, for delivering a quintessential Ghanaian Drill anthem; Madumane and Focalistic, both championing the fusion of Amapiano and rap; DETO BLACK, whose debut EP is a sneering masterclass… I could go on. But none of this is a cop-out, especially as this eventual list was thoroughly debated. You might have gripes, you might not; whatever the case, this is The NATIVE's ranked list of the best African rap artists of 2021.
12. Zilla Oaks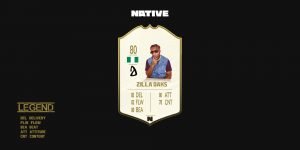 On his sophomore album, 'NO ZZZ', Abuja-based rapper, Zilla Oak puts together a musically versatile affair that culminates in one of the best-rounded rap projects of this year. Where his first full-length mostly leaned into the exuberant bounce of Trap, 'NO ZZZ 2′ is far more varied in approach, showcasing Zilla's wider delivery range and his much tighter pen game, as he explores even more relatable themes.
"'Still up' definitely hits the hardest," Zilla says of one of the songs he resonates with personally the most. "It's one of those songs I was like, 'let me just rap from the beginning to the end with no chorus and still not have a boring record'," he adds. "Another track would be 'Yuu' cus it was an emotional side of me talking about my last relationship and how things went sour, just me being more vulnerable in my music so I could have a lot more people relate with it." He constantly tried to prove himself and entertain his listeners with his elevated bars alone and not just with his chorus. When making music, Zilla is clearly inspired by whatever he is feeling at the moment, painting his reality in some of the most impressive rap music from this year.
Ada Nwakor
11. Buruklyn Boyz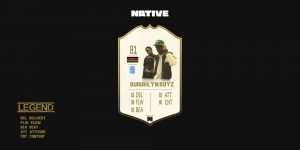 There's a strong case to be made for Kenya being one of the strongest hubs for Drill music in Africa—it's perhaps the second most vibrant behind Ghana's Asakaa movement. At the very centre of Kenyan Drill's emergence is Buruklyn Boyz, a creative collective with rappers Mr Right and Ajay as its leading names. The pair initially came up as rap artists with versatile palettes, but it was the authenticity with which they reaped their Buruburu locale that was the main draw. It's fitting, then, that their name-making, viral single from late last year is named after their country's capital city.
A few months after Ajay released the first set of Drill tracks, "Psycho" and "Trapping," the pair decided to fully hone in on the rap subgenre, debuting "Nairobi" to rave reactions. Together, they meld effortlessly, whether it's sharing joyful aspirations on "Dream Ya Kutoka Kwa Block" or tagging each other in on the reverential "Location 58." Tapping into the influence of Chicago Drill more than any of their African peers, Buruklyn Boyz' brand of Drill is lyrically vibrant and musically haunting. The rappers' lingual mix of Sheng, Kiswahili, and English sprinkles is always matched by phenomenal production marked by eccentric melodic samples that lend their work a bluesy yet explosive feel. Throughout this year, and at this moment, it's impossible to claim any other artists made more exciting Drill music than Buruklyn Boyz.
Dennis Ade Peter
10. SGawD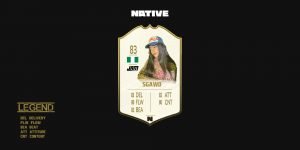 2021 was undoubtedly the year for female rappers across the continent. From artists such as Daisy Firecracker to Somadina, we've seen female rappers prove themselves over and over. SGaWD is not left out of this conversation. The newcomer and Fresh Meat alum, SGaWD has shaped her sound in such a way that's ever so fearless and unapologetic, taking full control of her artistry and owning it.
Because her aim is to change the rap game one verse at a time, SGaWD brought to our ears her debut EP 'Savage Bitch Juice', a 6-tracker that found her spitting heavy bars. Some standout tracks such as "Rude" & "Ain't No Way" find SGaWD reminding listeners why she deserves to be heard and setting a vast tone for where she can go in her career. SGaWD is known for spitting out the most disrespectful bars to anyone who doesn't respect her prerogative to live life on her terms and she's managed to show off her skills even in the most subtle ways possible.
Wonu Osikoya
9. Ish Kevin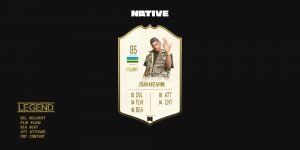 Like many of his peers around the continent, Pop Smoke is the obvious reference point for the Drill explorations of Rwandan rap superstar, Ish Kevin. In his earlier work, Ish Kevin predominantly dealt in the localised variant of Trap music—KinyaTrap—before switching things up following the untimely passing of Brooklyn Drill's totem figure. In 2021, it's absolutely spot-on to refer to Ish Kevin as one of the best and biggest Drill artists in Africa—and by extension, one of the best and biggest rap artists in Africa.
Even though he was slightly less prolific than his previous two calendar years, every output from the artist felt definitive. He opened the year with his biggest song yet, "Amakosi," an insanely catchy anthem with the conceited hallmarks of Brooklyn Drill, but with a distinctly Rwandan pulse via Ish Kevin's lingual choice, his titanic presence and limber flow over the groovy beat. Drill Movement I followed soon after, a freewheeling EP of solo and collaborative Drill thumpers with a self-anointing verve. By summer, he sealed his place as Rwandan Drill's frontrunner with "No Cap," a sturdy banger acclaimed as one of the hardest Drill songs of the year by GRM Daily. His gift as a formidable rap artist is undeniable, as is his star power, and the success of his recent Stadium-size headlining concert is overwhelming evidence.
Dennis
8. Show Dem Camp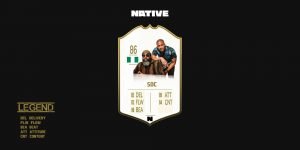 This year, the most potent piece of socio-political commentary in Nigerian music is "Big Dreams," a short skit on Show Dem Camp's 'Clone Wars V: The Alogrhythm.' On it, a vocal parody of a typical Nigerian politician in office wakes up in the morning and relishes making life harder for its young population of dreamers. It's funny, it's real, it's uncomfortable, it's heartbreaking, and most importantly, it's a show of solidarity from two rap artists whose work has always been defined by the constant perils and fleeting joys of the Nigerian reality.
Through the functional dichotomy of their two project series—Palmwine Music being the other—the duo have been in a groove for about half-a-decade now, allowing familiarity to colour their music without remotely coming off as uninspired. On SDC's latest, they both find a balance between offering personal perspective and musing on societal conditions. The drive to remain original in an industry filled with clones continues to be an effective talking point, while they address the pandemic and the fatal fallout from last year's protests with nuance, empathy, and hopeful vim. The project is packed with dazzling moments from both rappers that emphasise why they've consistently been the best out, whether it's Tec's swaggering opening verse on the minor hit "Big Tycoon," or Ghost effortlessly blacking out on lead single "Rise of the Underdogs 2." In a year without their primary commercial gambit, Show Dem Camp let the more cerebral aspect of their craft speak for them, and it was always going to pay dividends.
Dennis
7. Yaw Tog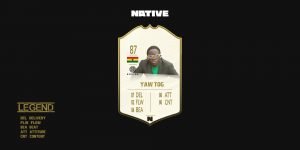 It's not every day that an artist's debut single makes them the de-facto leader of a music scene, but that's what happened when Yaw Tog's anthemic "Sore" trickled out of Kumasi. Boasting production by Chris Rich, "Sore" united the best and brightest of Asakaa and established Tog as the golden boy of the scene. 2021 has seen the young rapper continue to show proof of why he's so highly regarded. The most obvious showing is his cross-continental remix of "Sore," featuring British-Ghanaian rapper Stormzy and Ghanaian sing-rap hybrid Kwesi Arthur, at the top of the year.
With specific references to his come-up and the Kumasi streets that had comforted him, the remix lived up to its predecessor. Released less than a month later, 'Time' showed layers to the high-schoolers abilities. The drill songs on 'Time' are bursting with slick rhythmicity. On "Boyz," he tries a Trap flow that rides on top of a gritty Drill instrumental while leaning on soulful melodies on "Fake Ex" to offset uncomfortable emotions. All of this said, Yaw Tog's greatest achievement this year is how he has thoroughly energised his scene with his youthful zest while wearing his crown with a calm swagger.
Wale Oloworekende
6. Ladipoe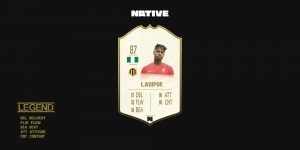 Since Ladipoe's introduction into the Nigerian rap scene through Show Dem Camp's "Victoria Island of Broken Hearts," his consistency has earned him a title as one of Nigerian rap's most prolific front runners. A year after soundtracking our lockdown blues with the Headies-winning smash hit, "Know You," Ladipoe ran the summer of post-lockdown reopening with his Buju-assisted banger, "Feeling," before rounding out the year with 'Providence,' an impressive EP that doubled as a victory lap and statement of self-assurance.
On the 6-song set, he flexes his powers as a versatile rap artist, curating a set of songs with varying vibes, all tied together by a new sense of clarity. Pulling in Rema and Amaarae for guest moments on 'Providence' underlines Ladipoe's knack for honing the right artist to assist and bring out the essence of what he tries to portray with his music. Despite this, he's more than capable of holding his own while going solo on the title track and "LOTR II," where he showcases his advanced and unique level of lyricism and creativity. Ladipoe's calm raps and catchy melodies have continued to put him on the highest pedestal of rap music on the continent, and there seems to be no sign of him stopping anytime soon.
Ada
5. Jay Bahd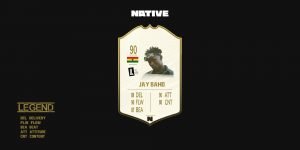 Possessing a booming voice and magnetic presence much like the late Pop Smoke, Jay Bahd's menacing, brawling flow and his unabashed embrace of Akata (urban Kumasi culture) on songs like "Suzzy" and Kawabanga's "Akatafoc" always earmarked him as a talent to watch out for, while his mob-leading, chaos-inducing helming of "Condemn" confirmed Jay as one of his city's leading light.
In 2021, Jay Bahd's voice extended far beyond Kumasi when his love for high fashion and the drippy lifestyle birthed "Go Get," a single that mentioned Virgil Abloh and led to a shoutout from the American-Ghanaian designer. Months later, as Jay Bahd's profile ascended beyond Ghana, he released "U CAN'T SHOW ME NATTIN," a rare solo cut where he defiantly announced that he was going to be in the streets for life. All that set the pace for his debut project, the mysticism-embracing 'The Return Of Okomfo Anokye' where the singer dissected crime, love, and hope in Kumasi over maximal drill beats. For all the grit of Jay Bahd's bars, there's also a poetic stream of consciousness on display on songs like "247" with O'Kenneth and Sean Lifer, and "Summer Vibes" with Sean Lifer and City Boy. The success of 'The Return Of Okomfo Anokye' has catapulted the rapper to the fore of continental conversations, ensuring that Jay is one of the biggest rappers this year.
Wale
4. A-Reece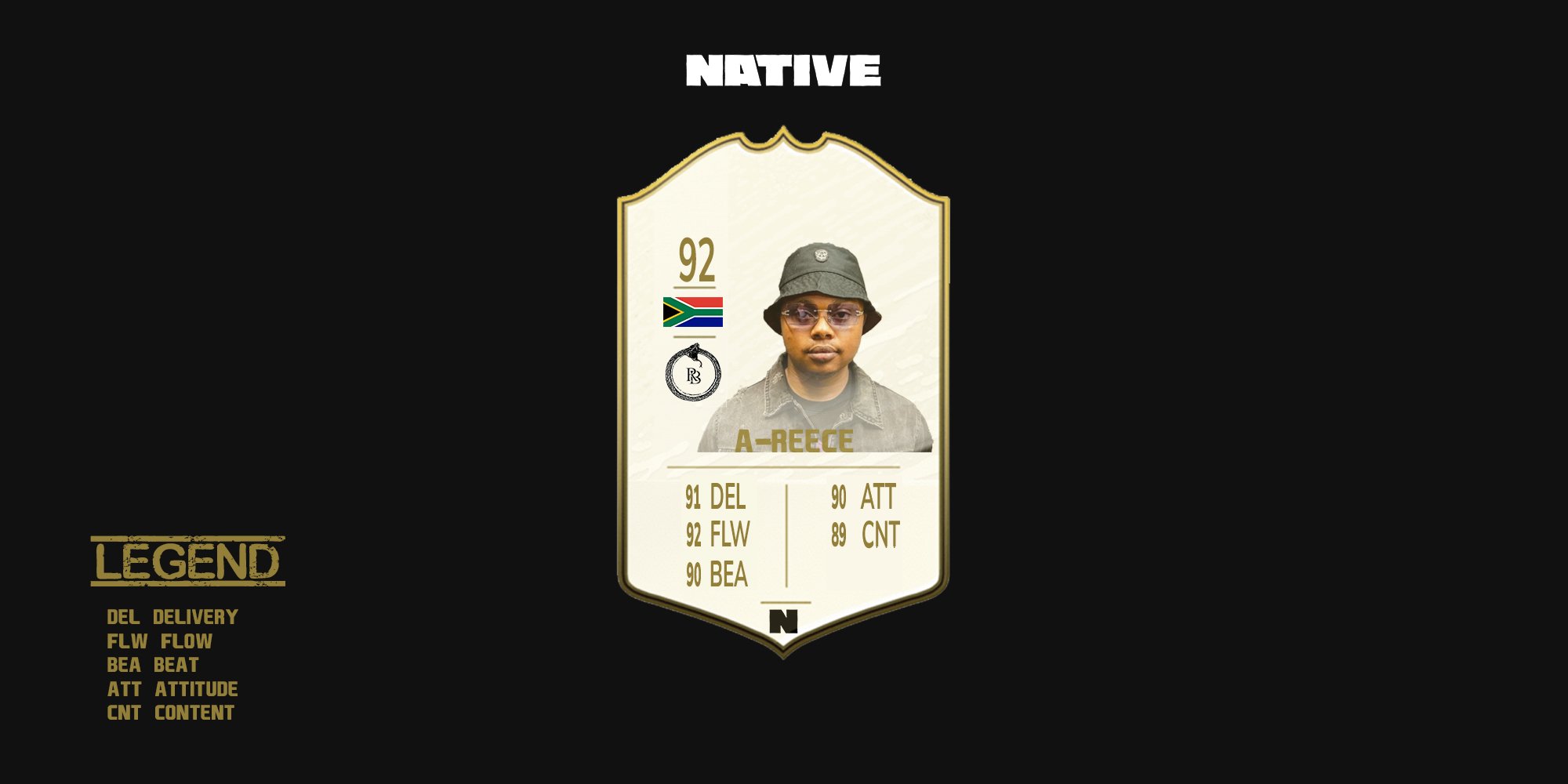 In 2020, A-Reece mostly kept to himself after the creative triumph of 2019's 'Reece Effect.' On rare dispatches from 2020 like the Ayanda Jiya-featuring "Re$idual $elf Image," the rapper leaned into the story of his life via conversation samples and a soft-speaking flow that hinted at an artistic evolution. The actualisation of that evolution was presented on his 13-song, March-released mixtape, 'Today's Tragedy, Tomorrow's Memory.' Grappling with the death of his dad and the effect that had on his mental health and his music-making abilities, A-Reece turned to the project format for some aural healing.
On the opener, "MARK 15:35," he softly whispers potent lines like, "God gives and he takes/ Sometimes it feels like he made a mistake," with the emotional clarity of a tortured soul. Regret colours "THE SAME THING" where A-Reece juxtaposes loss with love and paints a picture that visualises the loss of a loved one but by the time 'Today's Tragedy, Tomorrow's Memory' slinks to "MORNING PEACE," the rapper is dealing with his pain with a forward-looking acceptance that teeters between toxicity and intense attraction. Not many rappers operating this year dived into the exploration of self with the purposefulness that A-Reece does here; relying primarily on a dreamy fusion of soul and jazzy instrumental for his work, the rapper makes a powerful dedication to grief, pain, growing up, and the eternal self.
Wale
3. Sarkodie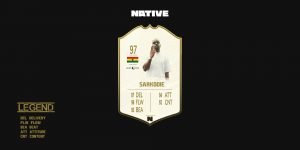 Sarkodie has been defying the law of gravity for over a decade now. The Ghanaian rap artist is the living, breathing representation of longevity in a terrain with zero assurances for rappers in general, remaining a dynamic force, both as a clever lyricist and effortless hit-maker. In 2021, he's still very much in contention for being the best rapper roaming the continent, all factors considered. The best part is, he's still doing it in some artistic style, dropping one of the best full-length projects of his career, yet.
Released in the summer, 'No Pressure' is the latest flex of apotheosis from Sarkodie, an album made by an artist with a deserved, boulder-sized chip on his shoulder. "Don't call me the best/Point of correction, there's no competition," he casually quips on "Rollies & Cigars." The 16-track set is a potent reminder of all the things that make Sarkodie irrefutably great, including throwing down boastful one-liners, spinning dance-ready bangers with intoxicating raps ("No Fugazy"), and memorable Afropop-inflected bops ("Non-Living Thing"). Twelve years after his debut album, Sarkodie's run as the rapper's rapper and people's rapper is still ongoing—and it doesn't look like he's slowing down now or anytime soon.
Dennis
2. Blxckie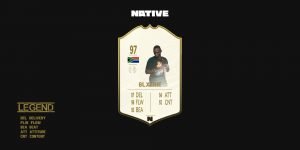 Although Blxckie's rise to fame seemed fast-paced, the South African rapper had been working on his craft years before becoming a breakout act during last year's lockdown, when he scored his first viral hit with the Lucasraps-assisted "Big Time Sh'lappa." In the time since then, Blxckie has proven to be one of the most prominent rap voices in Africa and for all the right reasons. This year alone, the 21-year old released his debut album 'B4NOW,' one of the best LPs of 2021, and he followed up with a deluxe edition shortly after the success of the original version.
'B4NOW' is a strong statement by the South African rapper letting listeners and fans know he is exactly who he says he is: a rap prodigy with no musical boundaries. On a track like "Hut," Blxckie is found gassing himself and making braggadocious quips such as, "I don't got enemies, just a couple niggas hating 'cause I'm moving fast and they moving like centipedes," reminding himself and listeners that he's his only competition. Shortly after the deluxe edition release of 'B4NOW,' Blxckie followed up with the melodic "Kwenzekile," another hit single in time for the festive season. This year has been a banner year for Blxckie, as he's managed to make a mark in the industry in just a matter of months, shipping out hit after hit along with some of SA's finest rap artists, while remaining in tune with a cult-like fanbase that has driven the speedy growth of both his music. Blxckie is indeed the man of the moment.
Wonu
1. PsychoYP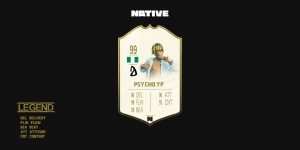 At 23, PsychoYP might be one of the most charismatic rap artists in Africa. Even though it was apparent in the half-a-decade since debuting his first EP, his great 2021 run made it impossible to notice. Crafting his style in such a way that's consistently striking and driven by a restless versatility, the Abuja-bred rap artist is a standout voice in Africa's rap terrain, boasting a discography with remarkable projects. He continued that streak this year with the release of his latest project, 'Euphoria,' again proving to listeners his enigmatic abilities at merging pristine beat selection and exuberant themes as his calling card.
The body of work is a statement by the artist, reinforcing and intensifying the reason he's at the forefront of the hip-hop uprising in this part of the world. When he's not speaking on feeling at his best and wanting to always feel that way on tracks like "Euphoria," he's making it clear to his opps and haters on "Smoke 4 Free" that they can certainly get the heat if they seem to cross his path in any way. The entire body of work has YP putting his opps in check, spitting out braggadocious bars over melodiously produced beats, fusing trap, hip-hop & Afropop all into an imposing and addictive 9-track run.
What's most interesting about the young talent is his creative ability to walk his way through any genre he finds himself working with whilst still showcasing his strength one way or the other. On standout single, "Big Moves," he gets imperial: "For all upcoming artists, rappers, let me give you an advice, the best thing you can do is to go hustle for a YP feature because that nigga?," a clear reaffirmation of his position as one of the best rappers on the continent. With the self-confidence and braggadocious he emits through his music, PsychoYP's star power shined the brightest in 2021.
Wonu
Featured image credits/NATIVE
---
Written by Ada Nwakor, Wonu Osikoya, Wale Oloworekende and Dennis Ade-Peter
---