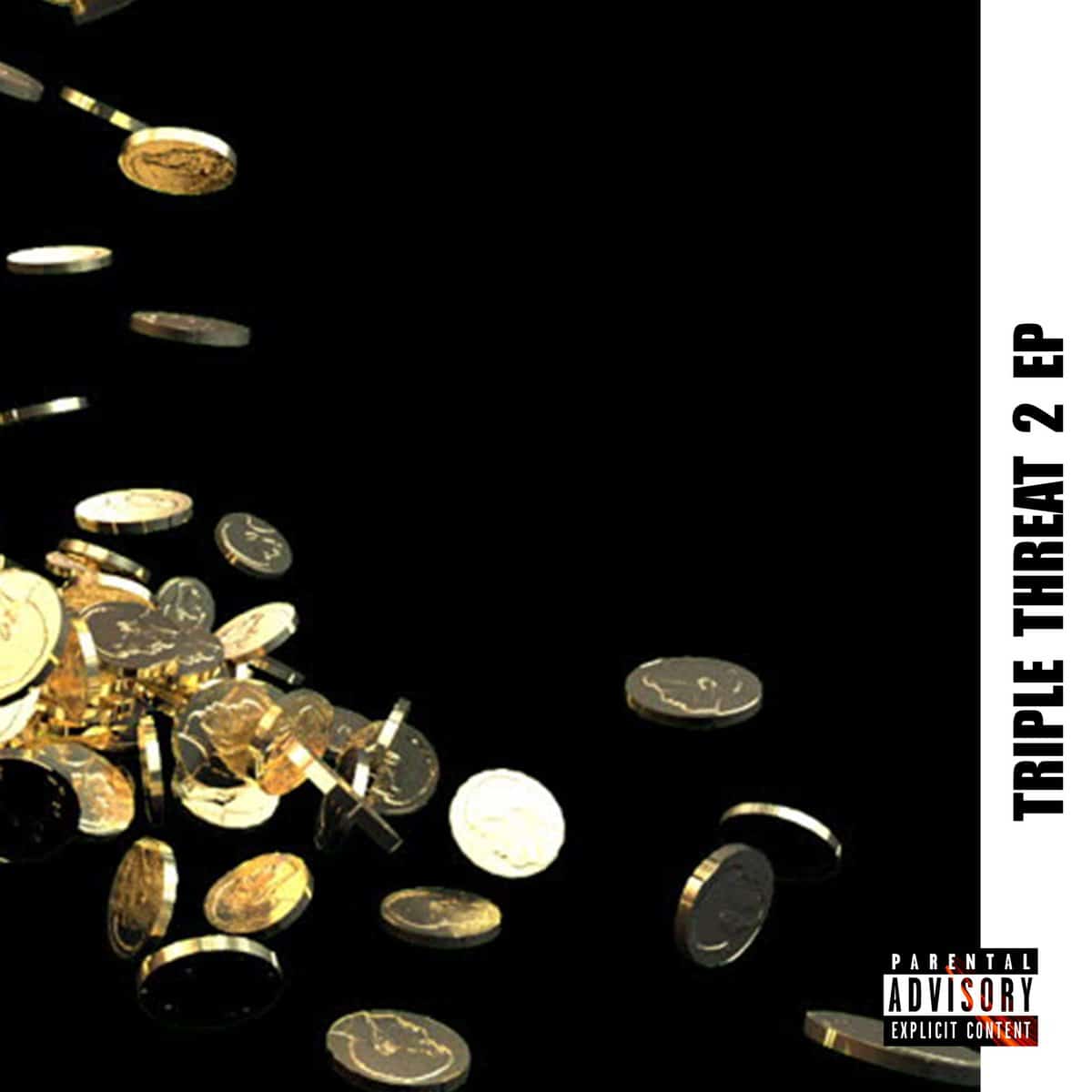 Klu's 'Triple Threat 2' EP just dropped and it's an impressive showcase
Klu is your favorite rapper's fave rapper
KCMG rapper King Klu's been one of the more prolific artists on the label releasing music approximately every other week in 2017. With his laid back flow with understated punchlines that hit you after the last note has played and an preternatural ability to body any genre, it is a mystery that Kings Capital Music Group (KCMG) his home label hasn't put the money into a proper LP with all the works. But at least they're rectifying that with a series of EP's featuring the artist.
You're So Beautiful, his first 18 track EP dropped in January  and while it has so many great singles, 18 songs is just too much music to put out without any promotion, and many of the songs never made it off Soundcloud rotation into the mainstream. KCMG is retracing their steps and doing things right this time around with a second EP Triple Threat 2. Right off the bat you can tell that a lot more thought went into the conceptualization of this EP, Triple Threat 2 only has three singles, each a completely different genre from the last.
Promises produced by ClassixsBeats rides on the current Afro-trap wave artists like Wizkid and Davido have brought to the mainstream, he is a juggernaut, riding the beat with the experience of veterans. Trails and Vultures produced by RoboDruma takes on afro-futurist Neo soul with a persistent bass riff like a spine that grounds a wandering island melody. Klu gives us his best Drake-esque sung rap, occasionally dipping into pidgin and twi when English doesn't quite convey the emotions he needs to pass on. RoboDruma also lends his production chops to Wait No More, the last of the album's trifecta that pays homage to classic 90's hip-hop with a simple piano melody and stripped down percussion. Klu is at his most earnest here and his earnestness is infectious. The song ends with you motivated as fuck.
The world is ready for a King Klu album, we'll settle for the Triple Threat 2 ep for now, but KCMG need not waste a good thing.
Listen to Triple Threat 2 here.