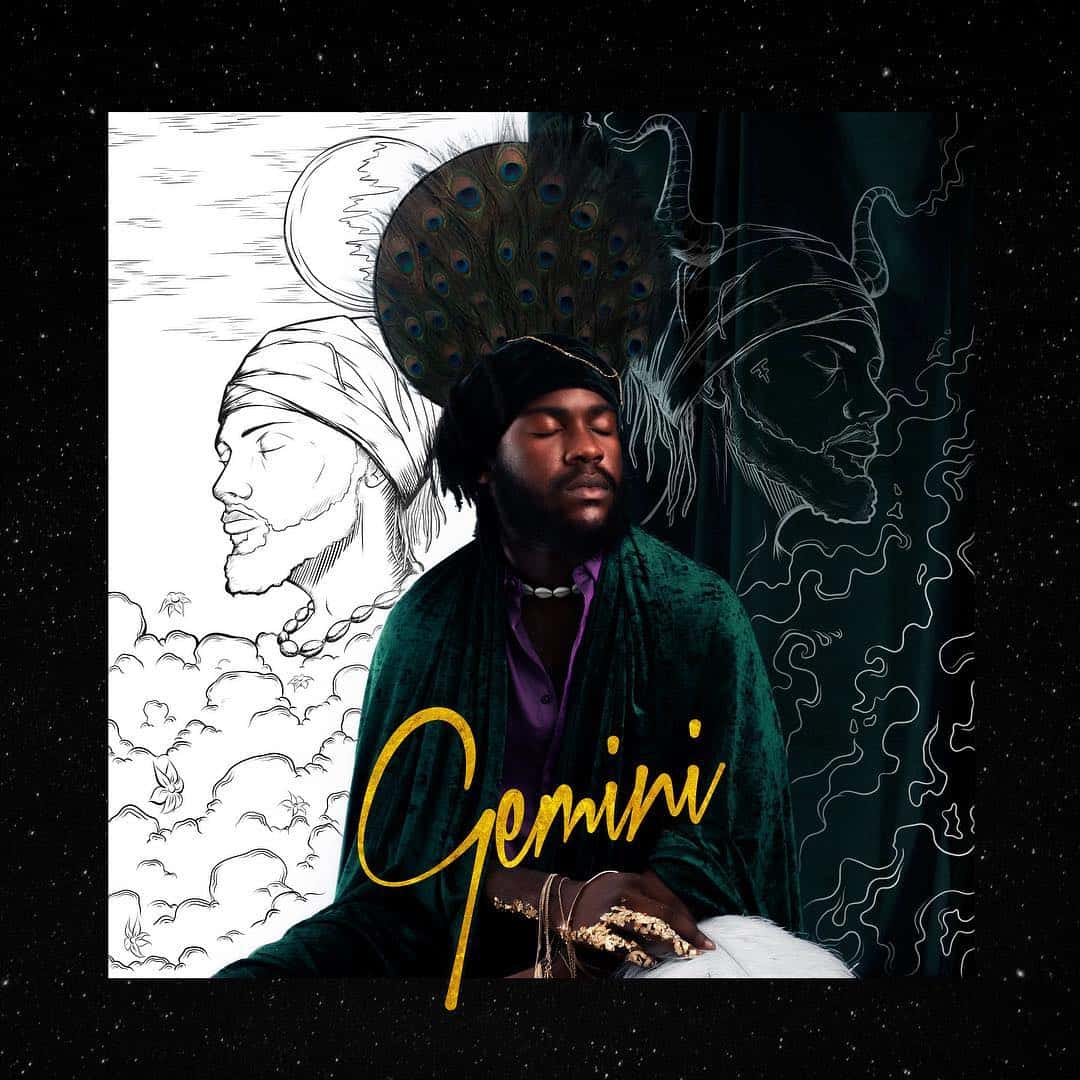 Essentials: Tay Iwar's 'Gemini'
Taking the lived-in approach to portraying relationships with lyrics grounded in bleak practicality
Since breaking out with two heralded projects, 2014's sonically varied 'Passport' and 2016's more streamlined 'Renascentia', the distinct timbre of Tay Iwar's voice has defined the warm, affecting quality heard on every song and guest feature. On 'Gemini', his newly released debut album on the Soulection imprint, the simple flamboyance of the 21-year old singer's vocal abilities remains apparent, with some added virtuosity to it.
https://www.instagram.com/p/BveaYB9gWPS/
Last year, the first preview into Gemini came in the form of a 3-track collection titled '1997'. On "Miracle Girl", the final song off '1997', Tay performs a Prince-like hollering over glassy acoustic guitars, personifying the ecstatic feeling of having great sex with an unnamed lover the night before. Since "Miracle Girl" is set in moments after the high, it is significantly tethered to a pervasively distrusting worldview, with Tay equating falling in love with Icarus flying too close to the song. "If I'm the one fucking with you, don't tell no lies (no no no)", he sings a little more sternly on the song's sole verse, aware that great sex isn't the clearest measure of trust and stability in a relationship.
Asides the opening track, "Satisfied", and the Le Mav-produced "Stranger", every other song on Gemini thrives off tension. In taking account of the fact that romantic relationships can be complicated, Tay's writing is grounded in bleak practicality. "Baby you need some tragedy to keep you on your toes/that's just reality", he sings with a shrug on "Utero".
It could be as complicated as intertwined toxicity from both parties as heard on "Monica", or as simple as personal insecurities like he describes on "Weather Song". "Fools" hinges the tension on their ambiguity in status, while it's personal growth and aspirations that justifies ghosting on "SPACE". What makes 'Gemini' wholesome in its brand of cynicism, is that despite unflattering past experiences and uncertainties that come with new attempts, the search for a lasting, special connection with someone is a fundamental and continuous part of the human condition.
Tay's lived-in approach to portraying relationships on 'Gemini' closes the gap between specificity and universality, intersecting between enjoying and relating to the music. The project builds on the symbiosis between form and mood as each song accomplish its purpose without overstaying its welcome. While Tay's songwriting plays the role of shaping the album's compelling nature, hooks and refrains dictate the aura as the narratives play out succinctly.
This phenomenon is even more evident in the way guest features are used on the album: Odunsi contributes groovy melodies on the short bridge of "SUGARDADDY", while Tay does the descriptive legwork. Santi and Preye play out the main characters on "SPACE", based on Tay's premise-setting hook and Suté delivers the sole, wounded soul verse on the funk-inflected R&B thumper, "DON'T KNOW".
In true polymath fashion, the accompanying music on Gemini—75 percent self-produced—is wide-ranging and purposeful. With the album already held together by Tay's voice and clear narratives, there are no bumps between songs with disparate musical elements—sleek disco-pop on "Weather Song" glides into glitzy R&B adorned with local percussions on "Its Okay", while zen-inducing neo-soul "How" is preceded by electro-funk track, "Diamonds".
On more than a few occasions, songs transform within themselves, gaining more footing as they morph from simple to final, composite compositions. Standout song, "Utero" alternates between a forlorn piano-led R&B structure on the verses, and a space jam reggae section of guitar riffs and sauntering drums on the hook. Later on the album, potential hit single, "SUGARDADDY" traverses the spectrum from its quirky R&B opening, to a full-bodied dance record comprising full swing Afropop drums and chirpy melodies. Both these songs were produced by Tay.
You can stream Tay Iwar's Gemini below.
Featured Image Credits: Instagram/tayiwar
[mc4wp_form id="26074″]