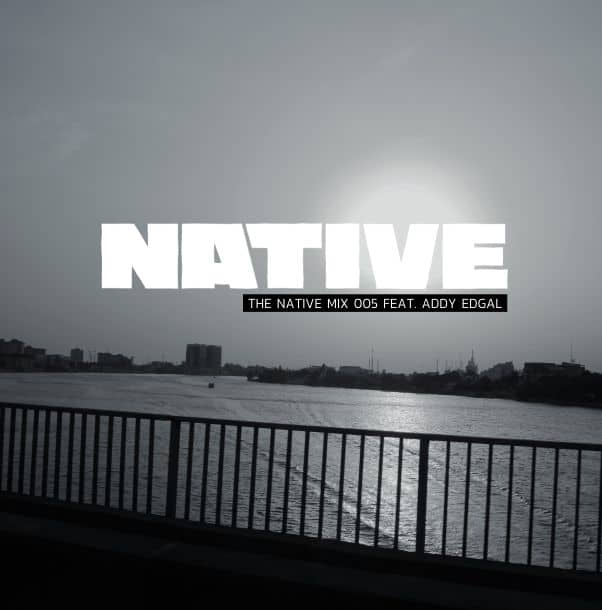 NATIVE Mix 005: Featuring Addy Edgal
The first guest set on our weekly mixes is a great outing.
For the latest NATIVE Mix, Addy Edgal takes the reins for a guest set. Addy is family with us here at The NATIVE, and has experience on the 1s and 2s at raves in Nottingham, London and Lagos.
His debut NATIVE Mix starts off mellow with Nav's "Nothing On You" and climaxes with Young Thug's "Wood Would". The second half of this mix houses YCEE's "Juice", DJ Yin's "What You Started", closing on New World Ray's post-love song, "Love Is Stupid (Flowers and Hersheys)".
Check out his mix and peep the tracklist below.
Nothing On You- Nav
Out Yo Way- Migos
Might As Well – Future
Fiji- Traplanta (Ka$h & Folabi Xan)
Cracks & Crevices- SahBabii
Hallucinating-Future
Location- Playboi Carti
Futura Free- Frank Ocean
Persion Rugs (Falcons Bootleg )- PARTYNEXTDOOR
Wood Would- Young Thug
Lovin- Shaki Sauce
Rapids- Damola
X N O FT Tokyo- Lash Vanegro
Juice – Ycee
Vanilla Freestyle- Odunsi
Solo- Future
Chanel-Frank Ocean
Faded- Asiahn
Versus- Tomi Owo
Breathe- Rubee Rayne
What You Started- Dj Yin x Bankyondbeatz
Love Is Stupid (Flowers and Hersheys)-New World Ray