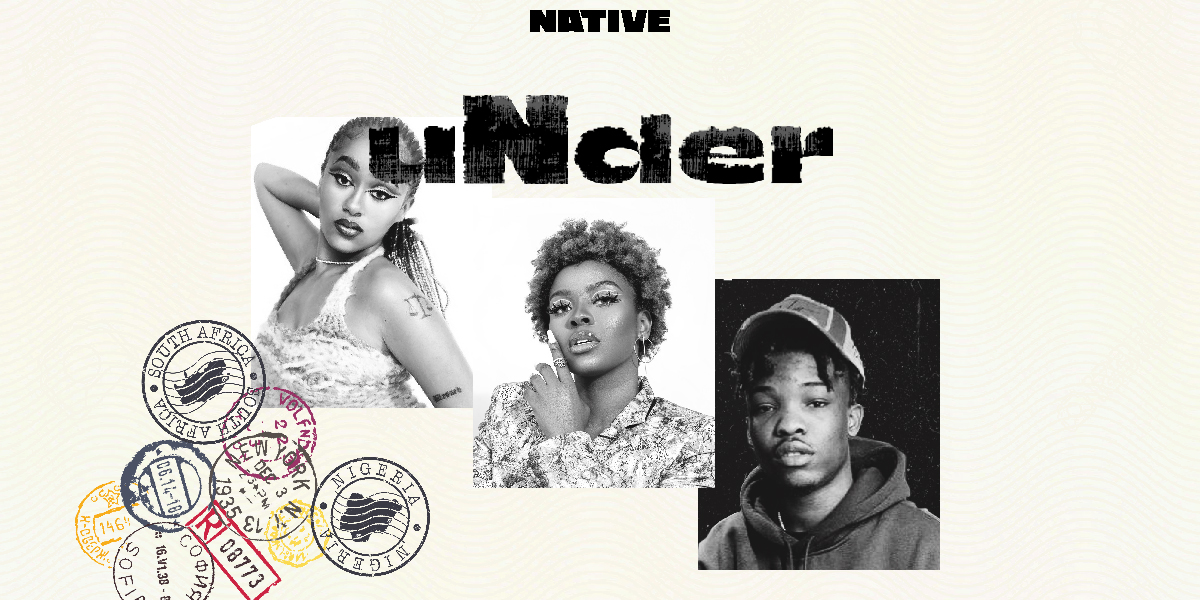 UNDER: Best New Artists (May 2022)
Featuring Nanette, Njeri, Ona Dema & more
The NATIVE's uNder column has one important mission: highlighting African artists we think are special. Throughout the month, members of our editorial team dedicate long hours of listening to make good on that mission, along with the conscious decision to present more variety in our choices. After fronting Fresh Meat since 2020, two months ago we repurposed this into uNder—a play on the word underground. Since then we've brought exciting musicians to your notice, with some making their mark on the mainstream not long after. 
This month marks the third installment of uNder, and we have  curated what is perhaps our most eclectic set of artists yet. The majority of them being African women, who have recorded exciting highs in their careers. From boisterous Trap bangers to ethereal world-building helmed by jazzy sonics, the music here reflects the versatility of young artists across the continent who are defying genre categorisation and limitation. 
Though in the nascent stages of their career, the music of each artist on our list is remarkably singular and coated with an accomplished sheen. A couple have regional deals as well, after being spotted by music executives on the search for the next superstar. With all this magic in front of us, we can't wait for you to dive into what we've got in store this month. Enjoy.
ONA DEMA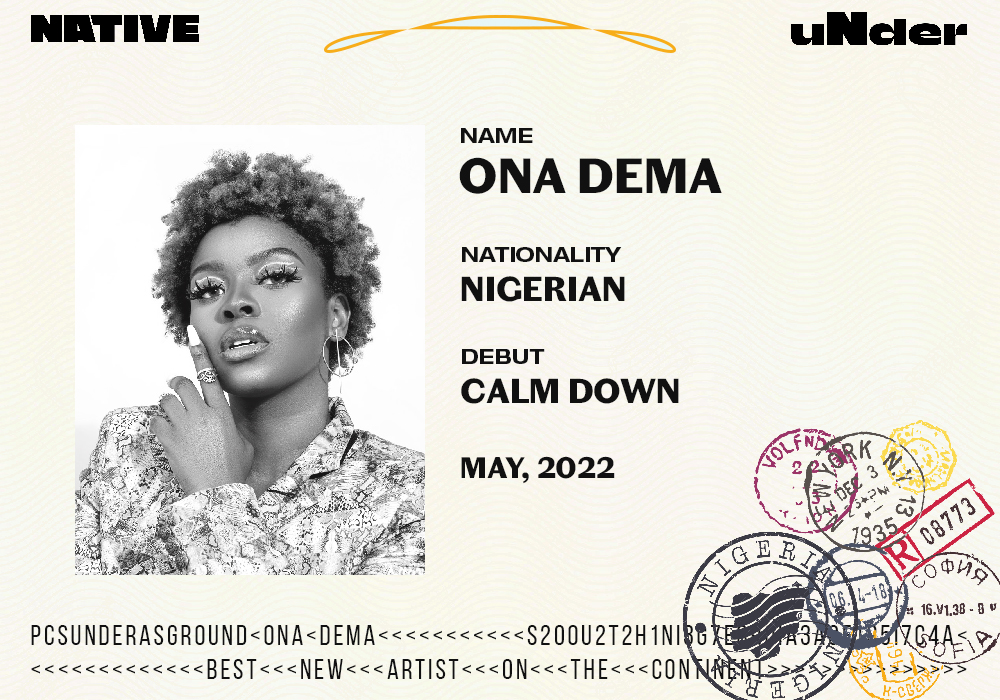 Fast-rising Nigerian singer and songwriter Ona Dema is a refreshing voice of the new generation; a voice of gold. The storyteller fuses many different sounds and styles together in the most unique ways possible, defining her genre as Afro-EDM. The singer's musical journey kicked off in August 2019 when she released her debut single "Calm Down," a romantic Afropop cut which sees the singer blending sweet sensual melodies together with affectionate writing. "Mo ni ko calm down, make I love you/yes you heard right, it's been a long time since I ever felt something like this," she giddily declares, a mark of her expressiveness as an artist. 
Following a deal with Sony Music West Africa in 2020, Ona shared the Dremo-assisted "No Time," a tantalising fusion of EDM with modish Nigerian pop inclinations. On her most recent release, "Krazy," a mid-tempo afro-fusion tune from mid-last year—which was named Best New Music at the time of its release—Ona speaks on the harsh realities of deceit and rough heartbreaks, combining her emotive traits with a biting edge. "You're calling me why, the love of your life you're telling me lies/now you wan do me dangerous, you go see my kraze," she sings resolutely. Even with just a handful of songs to her name, Ona's style of music is fresh and revitalising, and we're looking out for more from her. 
NANETTE
South African R&B/Soul siren Nanette first discovered her passion for music at the very young age of 8. In the 12-plus years since, she's been exploring the seamlessly entrancing quality of her voice and honing her artistry, from singing in church choirs, to sharing covers, and professionally delving into making her own emotively charged music. The soulful singer's powerful yet seamless voice is one of the reasons why fans, listeners and music lovers are drawn to her music. 
Officially kicking off her career just last year, Nanette released the debut single "Call Me," a soul-deep, slow-paced song taking stock of a complicated romantic situation. "I really need to get over it, but you're the drug that I really can't quit/If I send you this text, will I regret it?/Smoking everyday when I need your presence," a vivid encapsulation of craving someone who may be far from ideal for her but still has her attention. The song quickly established Nanette as an emergent voice within the framework of South Africa's thriving R&B and Neo-Soul scene. Within months, she worked with Una Rams, Thando, uNder alum lordkez and more, bringing her part-smoky, part-sultry voice to bear on these collaborations.
Since the year began, Nanette has continued to strengthen the efficacy of her potential, with more relatable and immersive songs, setting the stage for her newly-released debut project, 'Bad Weather'. The 9-song set is a laudable showcase of her vocal range, preference for lived-in writing, and ear for atmospheric production. Nanette is only getting started, and she's clearly curating musical experience everyone should tap into.
Namakau Star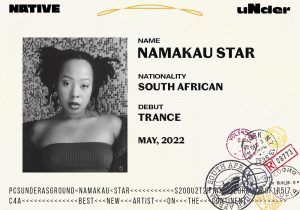 Luscious vocals are Namakau Star's strength as a hybrid R&B and rap artist. Hailing from Pretoria but based in Capetown, she plundered into music at an early age, but it was not until 2011 that she got into the booth as a female lead to a Hip-Hop group. She always had an interest in music as she credits the animated video for Tupac's posthumous song "Do 4 Luv" as an early memory of her connection with music. She also counts R&B trailblazers Erykah Badu, Brandy and Sza as inspirations.
Making her official debut in 2021 with "Trance", blending R&B, Hip-Hop, Electronic Rap and Neo-Soul. Working as a genre-bending artist, Namakau explores the boundaries and intersection of her chosen sounds, using emotionally resonant writing and assured performances as the defining factor of her artistry. Voicing ruminative lyrics like, "What is a physical body? Nobody ever knows//The word is spoken, I just watch the heavens open, words like water and a poem," her approach to music is rooted in articulating femininity in Hip-Hop and freedom in R&B. Known as the Vibe Goddess by her growing fans, her lyricism and affirmative vocals take you on a sonic journey.
Currently prepping her debut album, 'Landing', Namakau has already shared three singles ahead of its June 3 release date. "Seazn Luv," the latest single featuring fellow hybrid singer/rapper LordKeyyz, is an ethereal ode to liberation. It's the sort of soulful premise that makes her music entrancing, and will continue to help her standout as her voice blooms and flourishes.
Riycon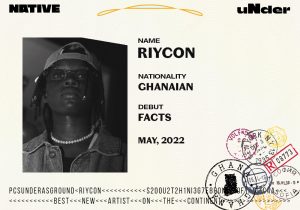 Ghana is known for its knack of producing stellar African talent. From Yaw Tog, Gyakie to Black Sherif who is dominating the world with "Kwaku The Traveler," it is no lie Ghana is playing a hand in getting Africa to the world. Cue in Riycon, a Ghanaian rapper with the innate ability to merge dizzying rhymes together that are capable of boggling the mind. This is perfectly displayed during her brilliant verbal exercise in "No Time," delivered over an Afropop soundscape.
Starting off her music career at the age of 15 in Kumasi, Riycon perfected her art becoming an ardent student of Ghana's vibrant Hip-Hop underground scene. Over the years, improving on her skills became a source of pride and it was not long before she began delivering music that told poignant and intimate stories.
Earlier on in May, the rising star announced an album drop apologising to the fans for the long wait. While Riycons's songs thematically focus on making it and getting out of the hood, she takes us on an esoteric journey through the power of language as she mixes English with her native tongue. Using rap as a medium to deliver a snapshot of her life, her delivery is smooth as she wields rapid-fire lyrics to inform listeners of her undeniable presence. Currently, we can't get enough of her dazzling catalogue and can already tell she's in it for the long game.
Frescool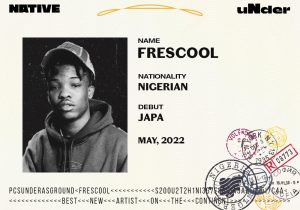 More than sunny Afropop anthems, Frescool's songs are melodic discourses that pulsate with life, and haul the listener into his world of colours. His 2019 collaborative cut with Oxlade "Surulere" encapsulates this in earnest. Over erupting guitar riffs and thrumming drums, he lays bare his emotions and grapples with a gnawing apprehension about the trajectory of his career. "Omo I don wait, I don dey lose weight o" he sings with a palpable melding of apprehension and gloom in his voice, poking at the age-old maxim of patience being a precursor to success, before making a suave one-eighty to reassure himself that he'll ascend to the echelons of success.
Each new release from Frescool is a snapshot that crystallises his current mental state. "I'm this person that likes making music around what's happening around me, I need to feel a certain way before I can even record," he says of his lived-in approach to making music. This motif bleeds into his latest release, a gratifying, sunny Afropop track, "Alone". The rich pulsating production may upstage his lyrics but his message is as raw and poignant as it gets: "Everything I think about is money, if I no get kini moni?"
Three years since his momentous debut single, he's at the cusp of releasing his debut EP, a cohesively strung-together voyage through his struggles in the past few years dubbed Now And Forever. His career may still be in its stage of infancy but Frescool is already a seasoned iconoclast with exciting resonant stories and an inimitable sound poised for mainstream breakthrough.
Njeri
Listening to Njeri's music can feel like a slow drive through her world, a world brimming with vivid stories of love and longing. Like on "Love" an ode to troubled times with a love interest, or "Ecstacy,"  where she conjures a picturesque motif of a past time of bliss with a love interest. When Njeri belts out these zestful songs with her elastic voice, her stories come alive. Her latest project, 'D.R.U.G.S: Dear Romance U Got Sweet', is a perfect soundtrack to cold lonely nights at home and stints of distress with a romantic partner, with Njeri crooning and squealing over mutating, sombre R&B melodies to evoke palpable wistful emotions. 
Given her awe-inspiring music talents, it's hard to imagine but Njeri describes herself as someone who always shied away from her talents. She hit an inflection point when she had a brush with Covid in 2020. Following that, she took a break from her law degree program to focus on creating music. "Never in my wildest dreams could I have imagined dropping my single "Juju" let alone an entire EP," she told Tangaza Magazine. "I contracted Covid-19 in December 2020. I contemplated feelings of regret and self-doubt and realised that when all is said and done, music is what I wanted to do with my life." Just two years into her career, Njeri has already emblazoned her footprint on the Kenyan Music landscape and boasts of a reputation as one of the most exciting R&B acts in the country, with two solid EP's to her name.
---
Written by Emmanuel Esomnofu, Wonu Osikoya, Chibuzo Emmanuel, and Tela Wangeci
---