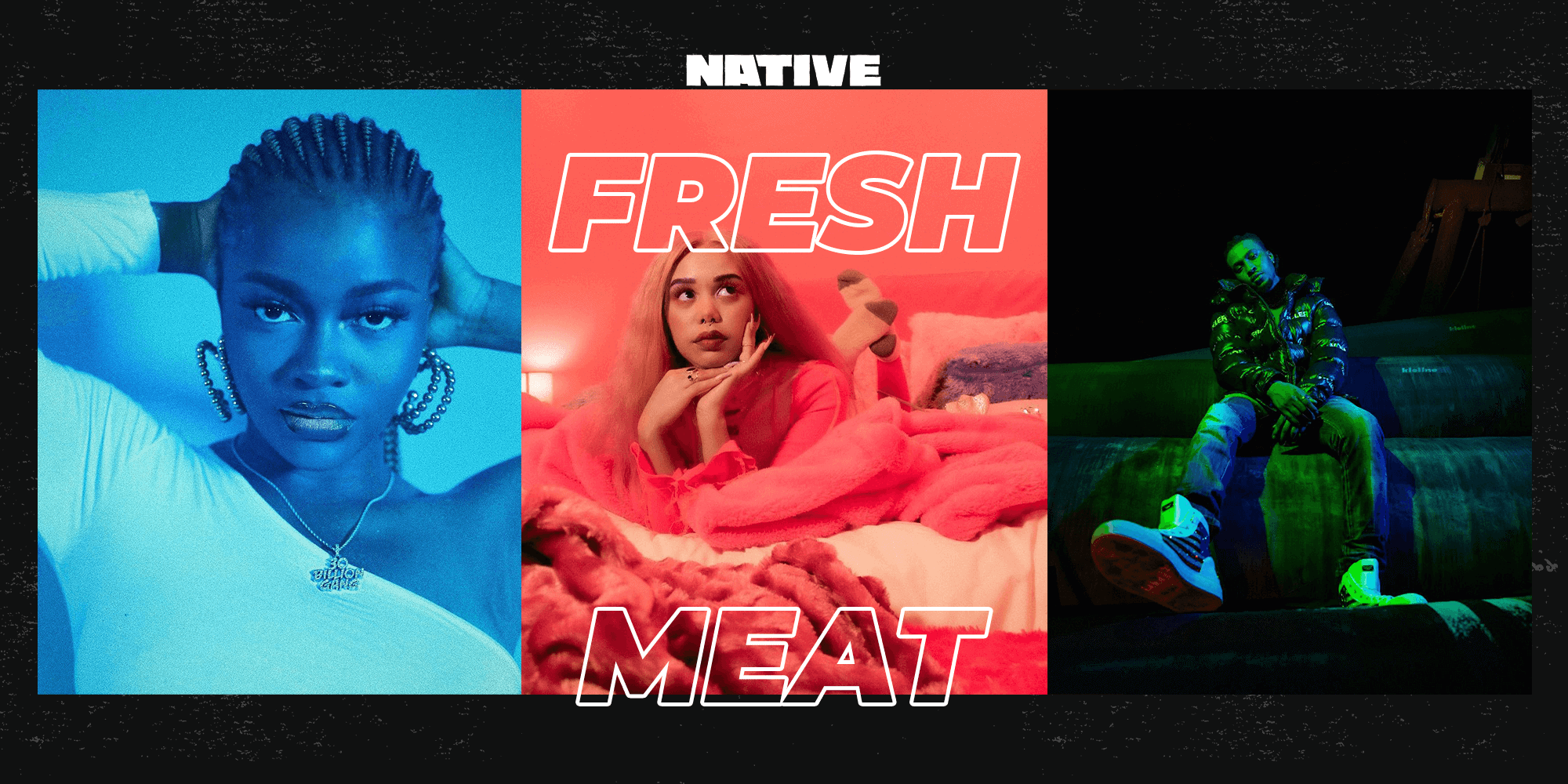 Fresh Meat: Best New Artists (May, 2021)
Featuring Liya, lordkez, Acebergtm & more
Staying True To Our Mission Reshape The Face Of African Popular Culture, The NATIVE Team Curates A Monthly List To Spotlight The Best And Most Exciting New Artists On The Continent. Some Of These Artists Have Dropped Songs To Some Regional Acclaim, While Others Are Brand New On The Block, Working Towards Their First Big Break. Tune In To What's Next. Click Here For April's Fresh Meat.
---
Around the middle of every month, the NATIVE newsroom begins to deliberate on the emerging artists we'd like to feature on the month-end column, Fresh Meat. Entering its fifteenth installment, Fresh Meat has always provided an avenue for the team to engage with the diverse and vibrant range of nascent musical talents popping up across the continent. As much as this is a well-deserved pat on the back for our dedication to seeking out and spotlighting the budding stars of tomorrow, today, it's also a testament to the real-time evolution of music being made in African.
The truth is, African music has always been multi-faceted, multi-dimensional and multi-layered. In an increasingly globalised world, with major roles played by the internet and social media, that heterogeneity is positively emboldened. It's a shame that we're still trying to escape Afrobeats as an umbrella descriptor, but the progressive nature of the music being made by young Africans is a continued indication of a near-future where labels are secondary to the quality of the music. That's what Fresh Meat stands for: A celebration of a generation of artists who are taking advantage of possibilities and influences, both immediate and far out, to emphasize a much more liberal narrative for music made by Africans.
The artists featured in this month's edition of Fresh Meat are tied together by a keenness for emotional authenticity. Whether it's the catchy refrains that colours Tha Boy Myles' affectionate infatuation, or it's the deeply personal expressions in lordkez's scented music, or Phaemous' solipsism-tinged brand of R&B/Neo-Pop, the featured artists below create music that you can enjoy and also live with.
Liya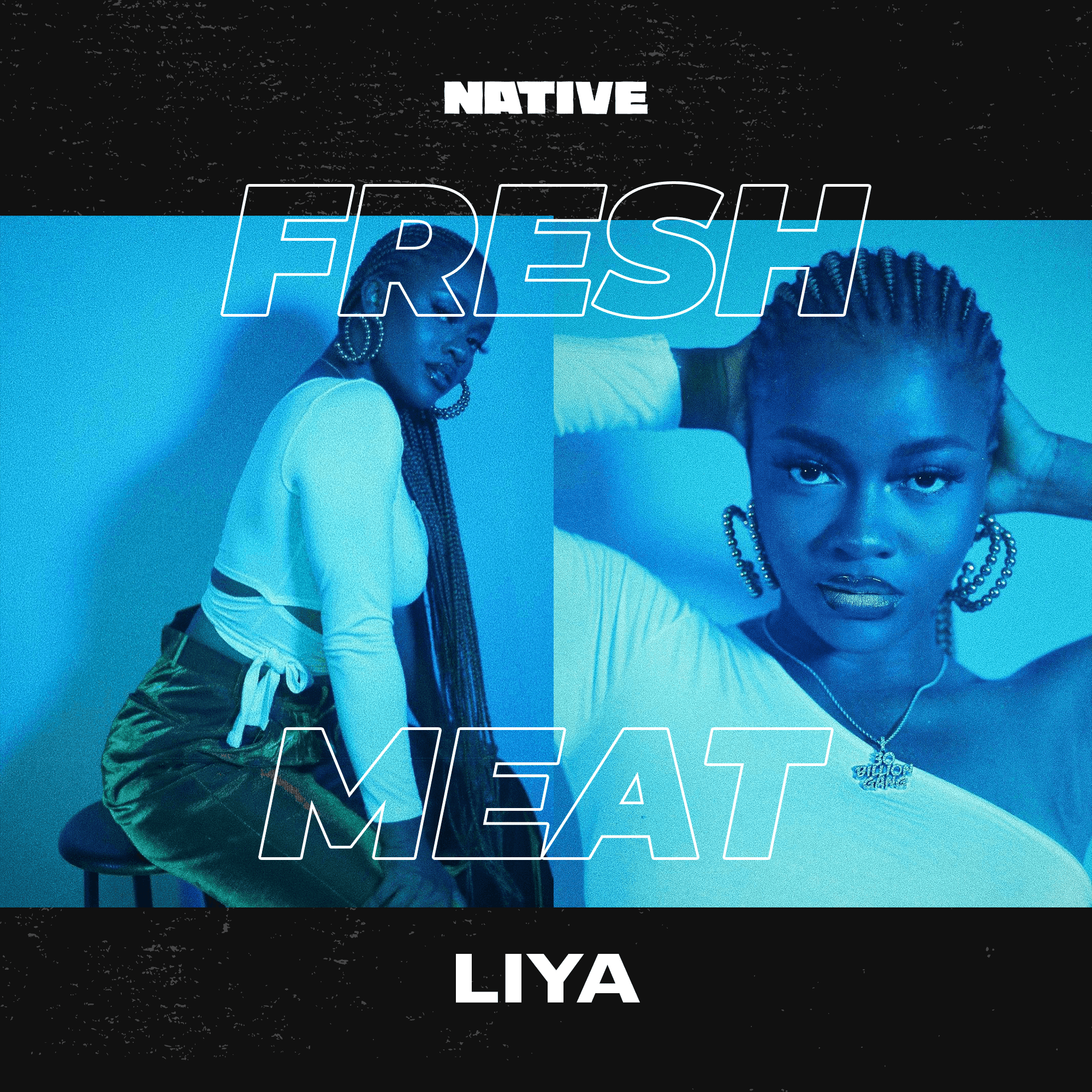 Joining Davido's infamous 30 billion gang last October, Liya was crowned the First Lady of DMW (literally the first woman to be signed to the eponymous label) mere days after she met with the label head, owing to her "amazing" output, he says. The three official singles available on Liya's streaming profiles corroborate Davido's assertions and offer an audible explanation of why he had to pick her up on the spot.
Professionally making music for four years, Liya's first official single, the slow and melancholic "Trust Issues", came in June 2020, which was then followed up by the Electronic/Dance-inspired, "Be My Vibe" mere weeks before being signed. Now, Liya has officially been crowned the reigning queen of DMW with "Melo", with an opulent video that depicts her in regal attire, being accosted by paparazzi, something that will be a fast-approaching reality now that she's an official member of the 30BG. Liya's most Afropop leaning record, "Melo", is a Yoruba number that flaunts her vocal range, particularly on the pre-chorus where she delivers an arresting harmony over the bright Zaki Magic beat. Describing her sound as "pure Afro", Liya's musical range is already palpable in her sparse discovery, as is her dedication to inserting her roots into every sound she creates.
Injecting Afropop language into her ballad-style singing on "Trust Issues" ("as e dey boogie down low, wetin you wan' really know?"), soulfully singing "You dey try to jonze me but I no be mumu" on "Be My Vibe", Liya's music has its own distinct identity, not unlike the iconic singers who have influenced her. Asa, Nina Simone, Fela Kuti and Angelique Kidjo – whom she samples "Melo" – are the figures that the 22-year-old has looked up to since she was a child longing to emulate their legacies; so far, she is on course to knock down some of the achievements of these legendary names. Hitting one million views on YouTube in her DMW debut, "Melo", Liya is prepping for global acclaim, as Davido promised her. Especially if she retains her diversity and authenticity, there's no reason she shouldn't get there.
Moonga K.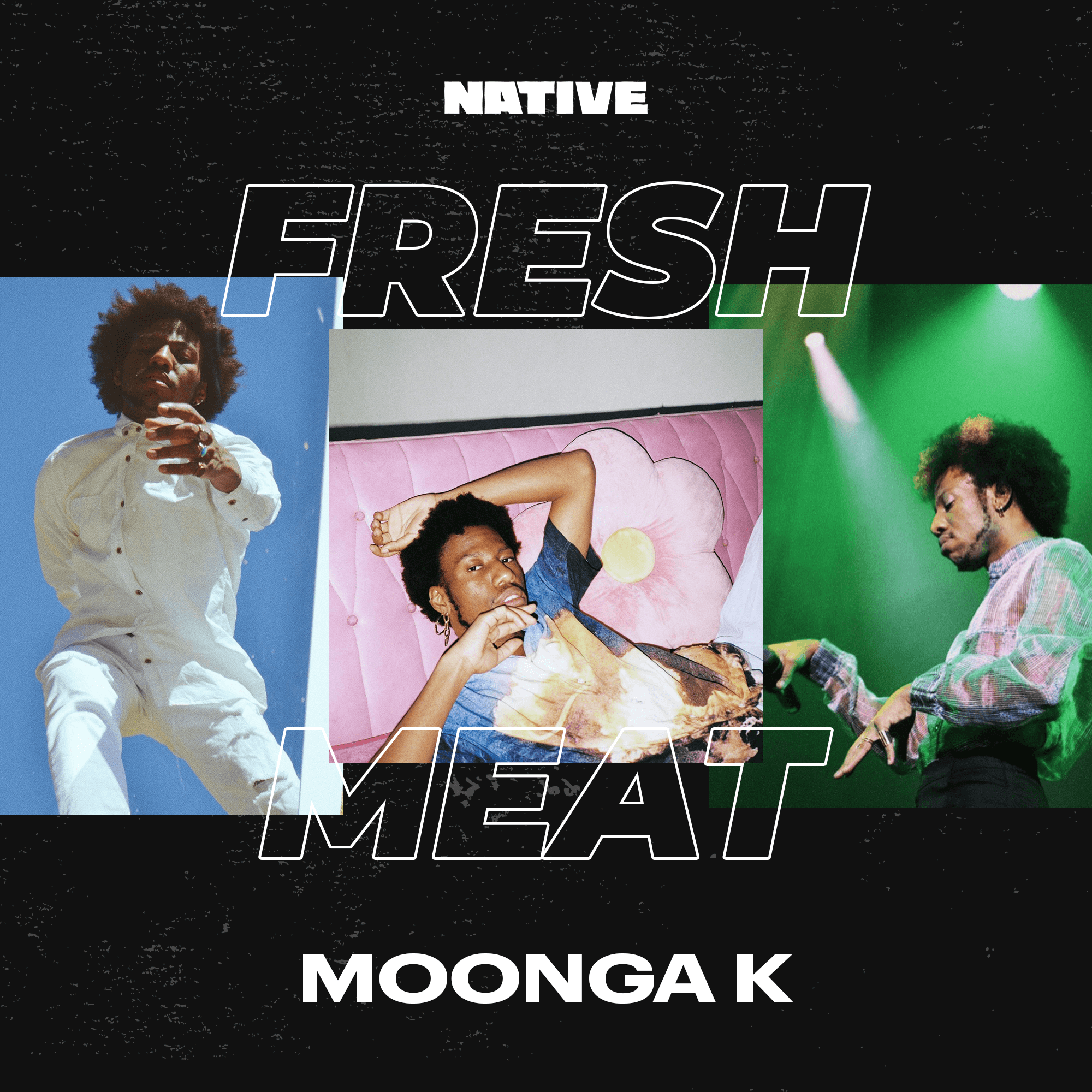 Officially debuting in 2017 with a soulful, alternative EP, 'Free', Moonga K. has spent a considerable amount of time in the game, enough time to even need a year-plus hiatus following his alt-pop debut album 'Wild Solace'. Where 'Free' was more tranquil, with only the fourth track, "Nocturnal Phospenes" standing out as a Pop number, and the bonus track "She" offering a more inspiring performance, Moonga K.'s penchant for experimentation was displayed in full on the feature-length project, 'Wild Solace', which boasts an exemplary opener, "Walking Emojis", an alt-rock jazz-infused number, over which his soulful vocals deliberately fall off the beat. Closing the February 2018 project with "The Art of Ageing", Moonga K. spent the next two years on his growth, releasing a manifesto to maturity last year May, 'an ode to growth pt. 1'.
Born in Zambia, raised in Botswana, now based in Johannesburg, South Africa, and growing up in close proximity to American soundscapes – thanks to rapid internet connectivity and sadly imperialist persistence – Moonga K.'s music has always incorporated an eclectic melange of production styles, genres, eras and national tastes. But on 'an ode to growth pt. 1' Moonga K. seems to land on a soundscape that suits him best, an alternative R&B flavour that emphasises the appeal of his soulful vocals, which make for a more consistent and coherent offering than his past works.
As well as exploring a variety of music styles, Moonga K. also broaches all of life's key talking points – from addiction in love to feelings of isolation and mental distress – through poetic storytelling that makes clear his inspiration from alternative music icon, Frank Ocean. Boasting of the privilege of the internet that has granted him access to listeners far and wide, Moonga K. is in a new moment, capitalising off the success of his past album with more frequent releases of mystic music videos and evocative ballads. He might have been in the game for a while, but this season is Moonga's K.'s; we'll be watching eagerly as he steps into all that he deserves.
lordkez
Genre-mashing—and other similarly inclined descriptions—is a consistent term used to signify the colourful range of music being made by younger artists across the continent. lordkez fits into that billing, but what makes the South African singer's music truly remarkable, is in how singular she makes it all sound. The threads in her sonic tapestry include R&B, Neo-Soul, Jazzy Hip-Hop, Lo-Fi beat music, Trap, atmospheric Electronic music, poetry, and any other thing that catches her fancy.
"I would say 'Fusion Music'," she told Equate of her style of music. "I create as I grow and as I feel…those things are byproducts of my insatiable desire to express myself as a musician." In service of her main priority, lordkez's music reflects her coming-of-age story with an intensely personal and artsy edge. In 2019, the 21-year old artist debuted with 'Revenge Season', a broody EP where she reconciles her past experiences with who she's becoming. "…the theme is so bloody and dark, because it represents me "killing off" a part of me that I felt was holding back my light," she told Coeval last year. In a linear thematic progression, her follow-up EP, last September's 'Charcotta', is very much the work of an artist who's accepted herself and is curating her own peaceful ideals.
Where her debut leaned into moody, contemporary R&B and quiet storm-inspired stylings, 'Charcotta' effectively expanded lordkez's musical purview. Neo-Soul played a more integral role, there are jazzy flourishes, as well as features from AYLØ, J. Tek, Blind MIC, and South African rap veteran Priddy Ugly. Her latest release is 'JUICEBOX', a brief 4-song pack with a far more upbeat tone than her previous work. The new project takes musical cues from Hyperpop and Bubblegum Trap, as lordkez playful asserts her individuality amidst themes of romance and infatuation.
Across her short but remarkable discography, lordkez's personal and artistic evolution is vivid. "I'm a person that wants to heal, grow and inspire people to do the same", she told Equate. lordkez's commitment to constantly sharing bits herself through her music—and extended to her phenomenal music videos—will undoubtedly endear her to more listeners as her music keeps getting discovered.
Ssaru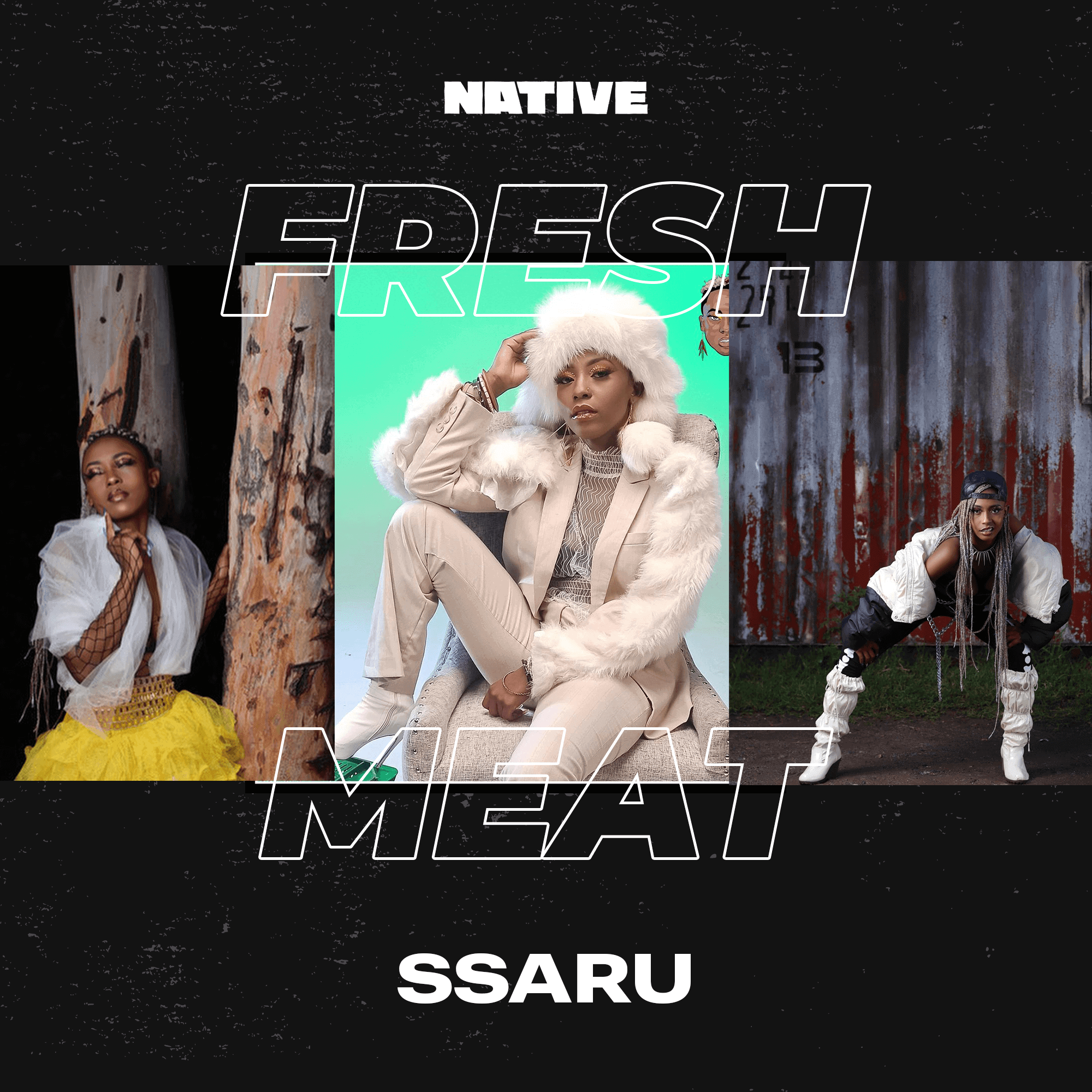 Kenyan Rap and Gengetone, the musical blend of Dancehall, Reggaeton and Rap that's been all the rave in Kenya for the past two years and counting, are decidedly male-dominated scenes. However, this backdrop doesn't stop teenage rapper, Sylvia Saru who has cut through and continues to thrive. Ssaru—her performance moniker—began to captivate her first set of listeners through viral freestyles that displayed her ability to weave through varying musical styles with nimble rap flows, and her brand of unflinching, sexually provocative and bravado-laced lyricism.
In November 2019, she scored her breakout moment with the release of "Nyama", a lively freestyle over a jittery trap beat, which was accompanied by an aptly rough, DIY music video. With more eyes on her, Ssaru quickly went about manifesting her potentials, going on a prolific spree of single releases, freestyle drops, and feature appearances throughout 2020. In a year defined by a pandemic and seemingly best suited to artists with tireless work ethics, Ssaru flooded the market, showcasing the multiplicity to her artistry in the process. In early year single, "Dose", she raps with a fiery verve that personifies her resolve to make music that's authentic to her. Later in the year, she collaborated with Mejja Okonkwo on the hit song "Leo", an uber-raunchy Gengetone cut clearly aimed at dancefloor rotation.
Recently triggering a new phase in her career, Ssaru's commitment to taking fuller creative control of her music is the main motive. She started the year with "Zitoke", a London-produced bop indicating growth in her songwriting chops, and she recently followed with "Dea Moda", a blistering freestyle of cocksure bars over a groovy Afropop beat. "Although majority see me as a Gengetone artist, I can basically describe myself as a versatile artist," she told The Standard last year. While she spent the majority of last year proving her versatility, hopping between rap and dance releases, Ssaru's latest drops indicate an artist getting comfortable with the idea of blending her interests into a colourful, distinct swirl. Having showed the capacity to be a rapper's rapper, the people's rap artist, and everything in between, Ssaru has much, much more to offer as she keeps growing.
Acebergtm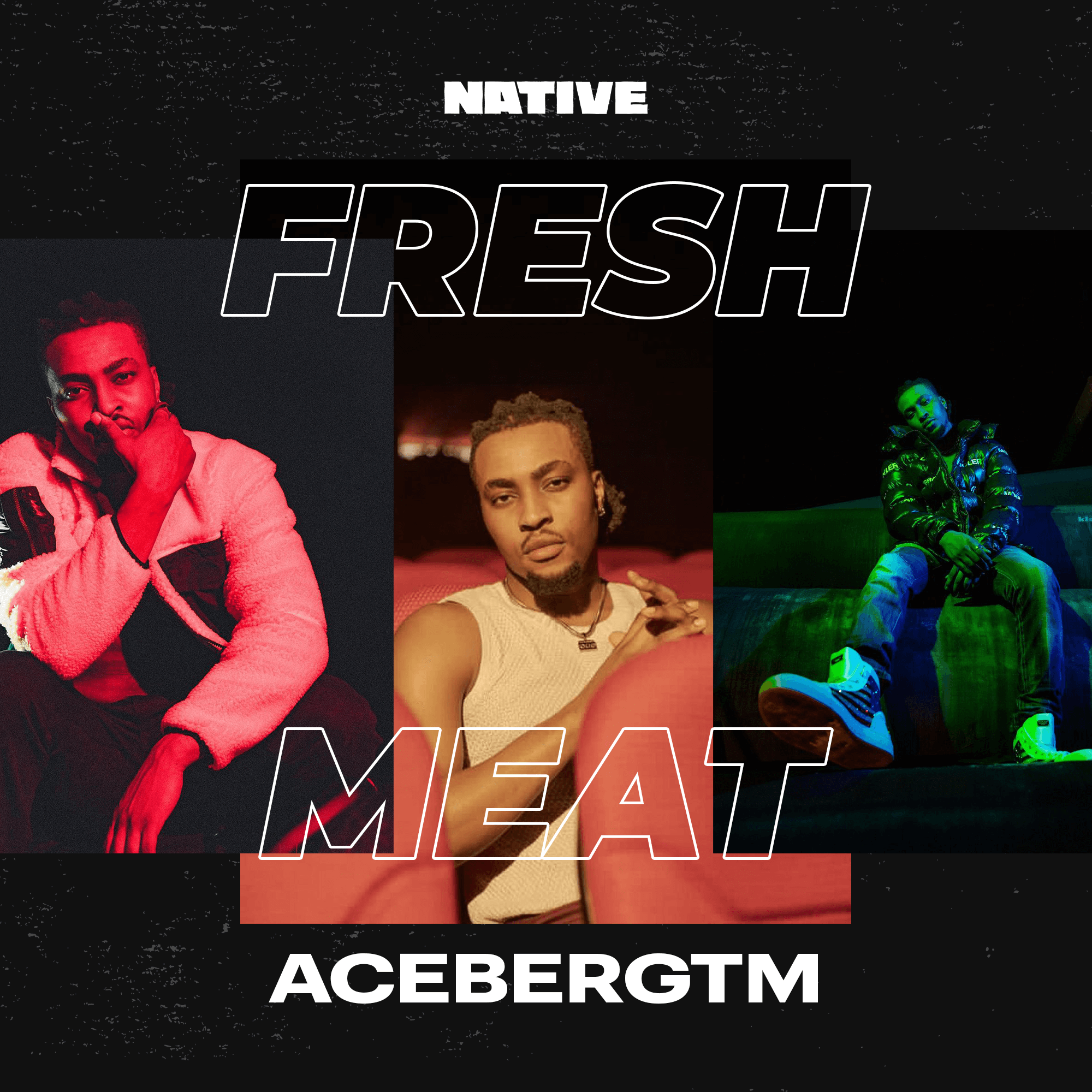 At all times, Acebergtm is straddling the divide between rapping and singing and on the slightest prod can segue from an R&B-leaning single into a bar-fest. The singer, born Ikechukwu Okoronkwo, has often attributed the duality of his approach to growing up in a music-loving family that saw him exposed to a variety of music styles with Haitan-American musicians, Wyclef Jean, making a particular impression on the youngster. Over the last two years, Acebergtm has grown from being an underground mainstay to being on the cusp of a mainstream breakthrough via a number of great-sounding loosies and strategic positioning.
His experiment with expressing himself creatively started with poetry before he graduated to writing his own music at the age of 15, using songwriting to distract him from the vices in his area and craft his own sound and voice. In those early years, he was still highly influenced by the emotional openness of Drake's earliest work and that theme influenced his earliest track, "Letter to God". A stint in university did not diminish his love for music, only serving to strengthen his passion for music. His official debut, "Heart Breaker", released in July 2020, saw the rising singer muse a relationship he cherishes, switching effortlessly between singing about his need for his love interest and dropping bars that detailed his commitment to her despite the evolving landscape of his life. On the song, Acebergtm is operating in a unique position in the Afropop space: taking the reins for emotive crooning, whilst also handling responsibility for the vivid rapping that offered narrative to his hooks. 
The rough edges of his artistry are smoothed over on his eclectic six-track debut project, 'Far From Home', where the singer meshes hip-hop, soul, and Afropop into a hypnotic fusion that neither sacrifices lyrical excellence or melodic potency; in fact, both variables are in constant harmony across the 19-minute run of 'Far From Home'. Across the project, he carefully dissects coming of age, attraction, and the thrills of hedonism over vibrant techno-influenced beats and Amapiano/Afropop fusion instrumentals, showing the diversity that comes with exposure to a variety of music styles. Project opener, "Rockstar", is Acebergtm at his most unbothered and unfiltered, showing unrestrained energy that elevates this love song to party fare as its percussive and fluttery elements encourage his pop leanings. On "Danca", Kel P weaves a thrumming Amapiano-influenced beat, merging it with gorgeous horns that compliment the confessional feel of the single. In the second half of the project, Acebergtm slips into hip-hop territory with an ease that seems in-bred: on "What I Like" and "Loyal", he raps over the sort of production that wouldn't have been out of place in the early 2000s hip-hop time capsule, tempering his lines with melodic interludes that display what a well-rounded musician the Lagos-based artist is.
Sayfar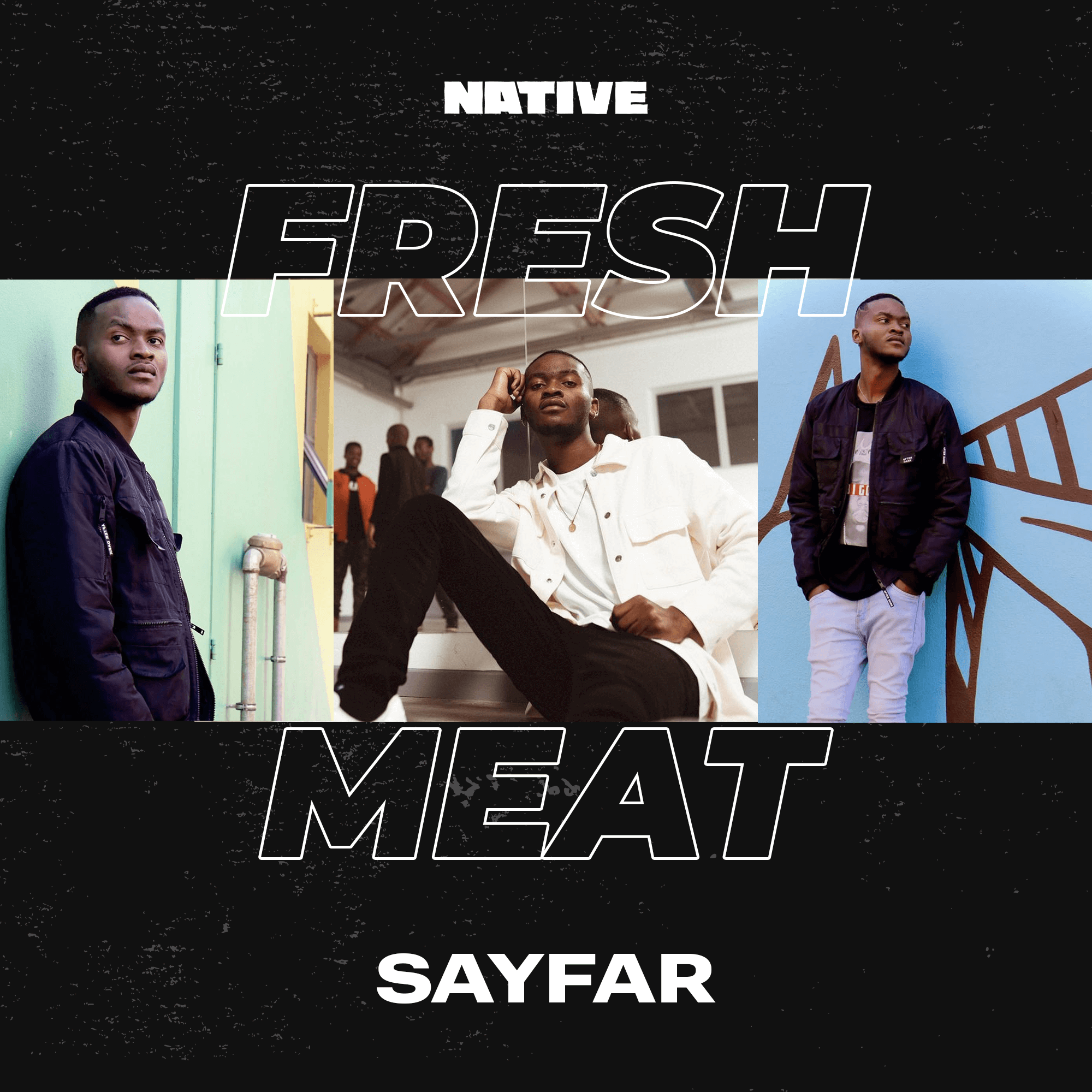 The last few months have shown that no matter how widely proliferated it gets, there's a riveting freshness to Amapiano helmed by those closest to the culture. Case in point, the remix to Falz's "Squander", which features Kamo Mphela, Mpura, Niniola, and additional production by South African producer Sayfar. Reimagining Willis' original beat, Sayfar's work on "Squander (Remix)" is more compelling; he retains the groove of the OG version for the most part, but his additional piano chords have a glittery feel to them and the log drums knock much harder.
Soweto-bred Sayfar did not start out making Amapiano, but he's becoming an emergent force in the Dance subgenre that's constantly evolving. In 2017, he combined with frequent collaborator Aubs for 'This is War', a booming EP indebted to Tribal House and Afro-House. In the years after, his output slowed down, seemingly working on his craft during this period of hibernation. Last December, Sayfar returned with his solo headlining debut, the Ida-assisted "Kuze Kuse", an invigorating take on Amapiano that leaned into the subgenre's tribal knock.
Last month, he completed his re-emergence with the release of his debut EP, 'Rhandzu'. A stellar 5-song project with vocal features on each track, the EP finds Sayfar deftly emboldening the relationship between Amapiano and Deep House. He combines thumping low-ends with cinematic keys and sweeping strings, curating a set that's simultaneously loud and lush. Throughout the set, he forms a palpable symbiosis with his vocal colleagues, retooling his instrumental sets to fit their distinct powers. Similar to his scene-stealing assist on "Squander", it highlights his value as an elevating collaborator, a trait that will make him even more noticeable as he name continues to spread within and outside SA.
Tha Boy Myles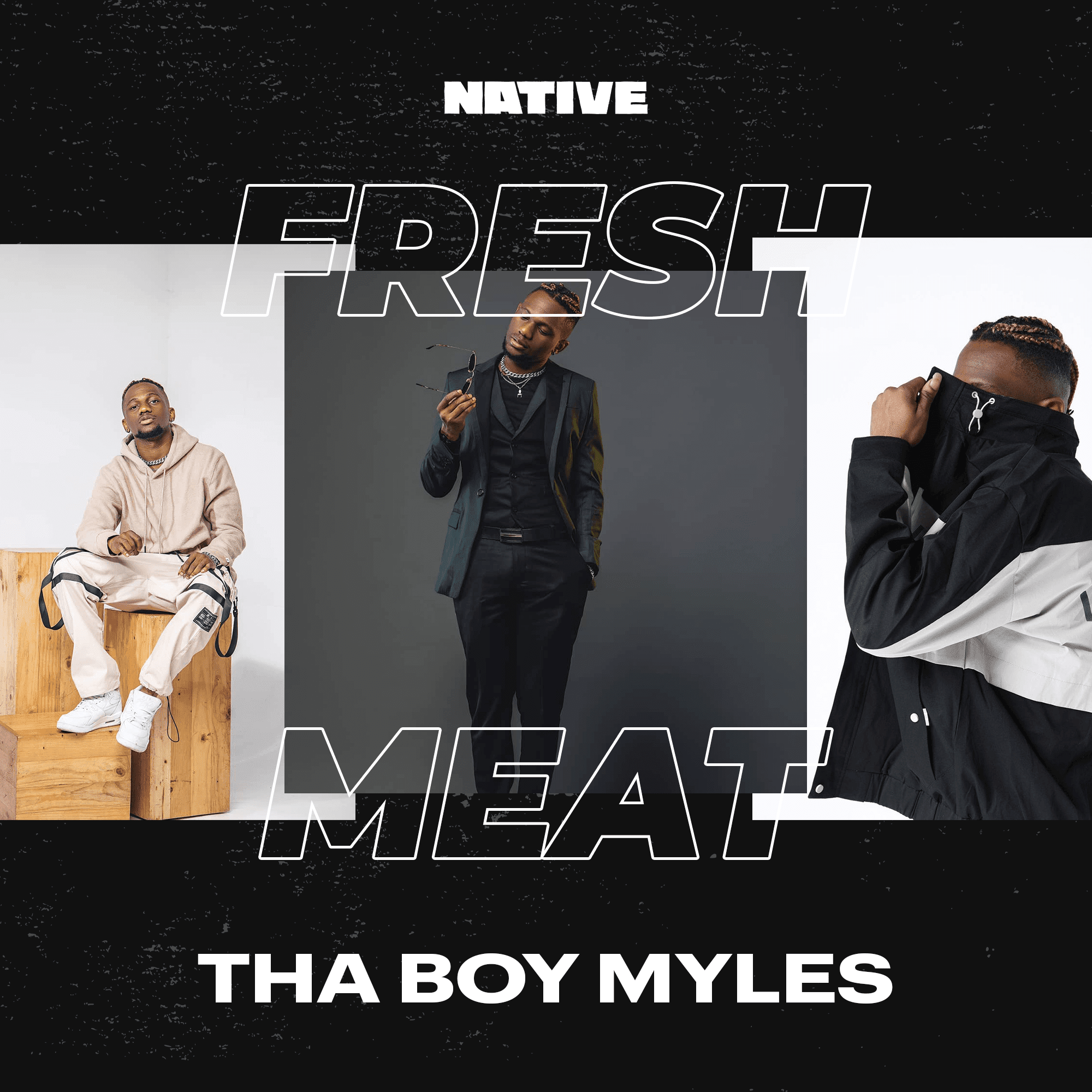 If there's one lyric that defines Tha Boy Myles, it would come from his chorus on the irresistible fan-favourite, "Bop Love", off his debut project, 'Mylstone'. "Girl I'm not a criminal but I'm smooth," Tha Boy croons, referencing his attractive smooth vocals through an equally smooth play of words on "Smooth Criminal", by Michael Jackson, the smoothest of all. Melodically, lyrically, and vocally, Tha Boy Myles is smooth, and it is this quality that is most attractive about his first project.
Debuting with "Boma", back in March, Tha Boy Myles came out with a lead single that drew industry attention, with its catchy details and stunning production, courtesy of Qasebeatz. Heavily Afrobeat-inspired instrumentation – with it's fast-tempo percussion and chorus-chanted adlibs – is boldly complemented by an electronic dance break on the hook of "Boma", indicating a budding genre dexterity in Myles. Considering his tracks his infinity stones – as if the 'Mylestone' pun wasn't enough – each record on this project brings its own unique contribution to the love song soundscape, without ever losing the coherence of the tape. "It's all about love" with Tha Boy Myles. From professing his infatuation on "Bop Love" to begging for a girl not to leave him as he leaves us with the album closer, "Stay", Myles is at full capacity when he is singing affections. This is a pocket that has already earned him commercial success, with "Shima" becoming a staple on the radio.
Though he might not have the zeal for sociopolitical topics as the Kutis, or acclaim to sing gratefully and gracefully of his many achievements as Wizkid does, what Myles does share with these artists who inspire his sound, is a passion for live instrumental performances. With less than three months in the public eye, Myles has already released a "Boma" live rehearsal clip and a live performance video of "Shima". When things are back open, he's an artist you'll definitely want to catch.
Phaemous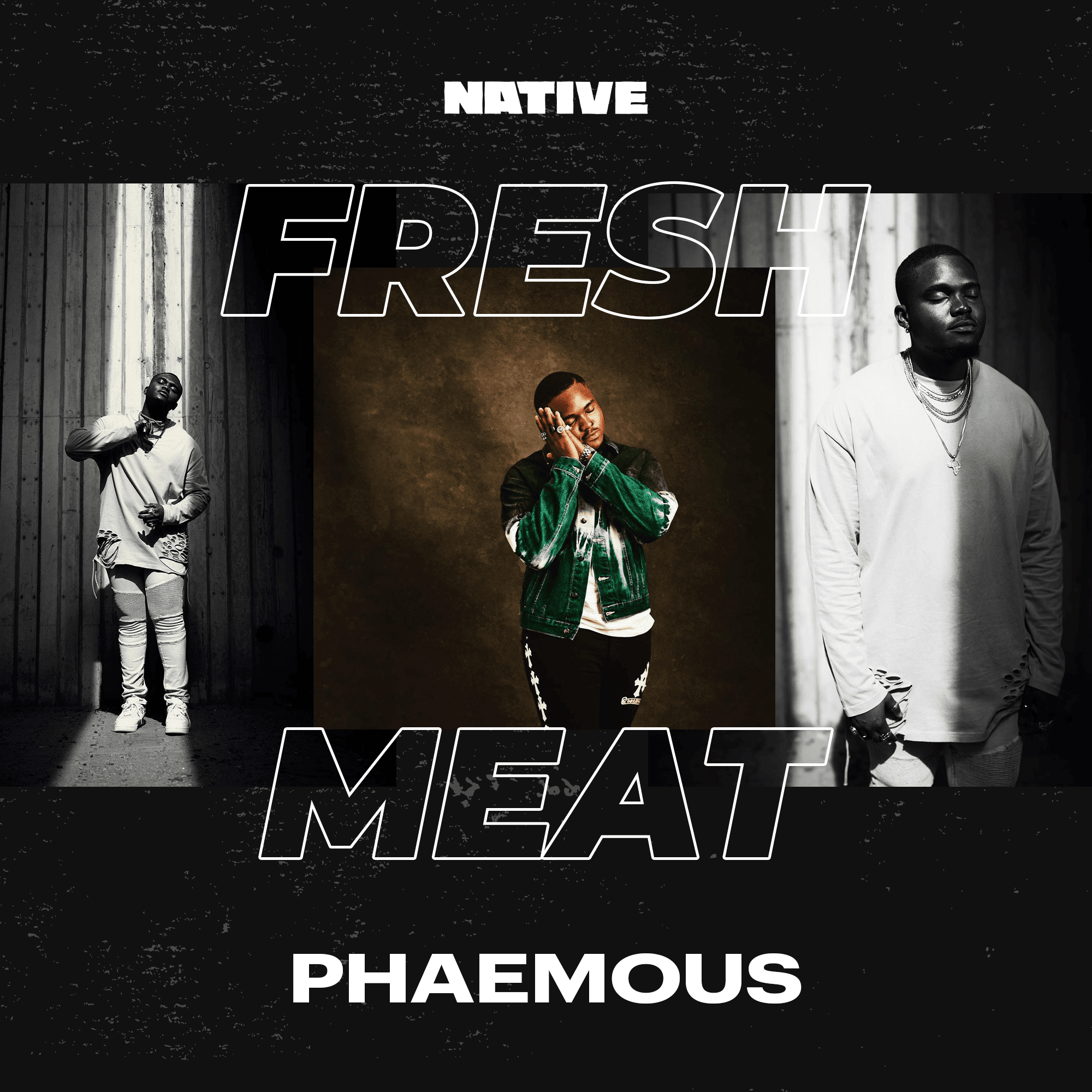 Over the last five years, a creative network of sorts has emerged out of Abuja. Led by iconoclasts like Lady Donli, Psycho YP, and the Iwar brothers, the city has carved a reputation as a haven for indie and exploratory sounds as well as a thriving metropolis for innovative photographers like the tragically passed Tony Zitta and the internationally recognised producer, Ransom Beatz. R&B singer Phaemous, is also a presence on the scene, operating with varying degrees of regularity since at least 2018 when his smoothly-layered "Devil In California"-interpolating single, "Devil On My Shoulder", made a big splash and established him as one to look out for within the Abuja musical ecosystem. Marinated in personal drama and angst, Phaemous' brand of R&B is inspired by the oft-tenebrous brand of the genre popularized by global icons like The Weeknd and Bryson Tiller. 
Despite taking inspiration from these artists, Phaemous still remains fiercely identifiable as a Nigerian, singing in a distinctive Nigerian cadence and spicing up his music with identifiable lingo. In 2019, he joined with Blaqbonez and Psycho YP for "Cruise Control". a mid-tempo love anthem that paired Blaq's syrupy drawl with YP's infectious sing-rapping. Phaemous' music ascends a notch when collaborating with fellow Abuja-based creatives as "Ex-Cuses", a collaboration with Drayko, and "Elu" featuring UCee proved, with the latter seeing the singer move ever closer to the sort of salacious lyricism that populates Nigerian pop. 
On his recent debut tape, 'PHÆWAY Vol. 1', the singer melds the R&B/soul influence of his earlier work with the neo-pop elements he has acquired over years of experimentation to create a balanced body of work that marks a creative breakthrough for him. At ease tenderly trilling over simple piano chords that ascend with his notes as he is making pop hooks, Phaemous made a project that bore the stamp of the two years it took to craft. "I explored my Gemini ego with a touch of Greek mythology, which symbolises the spiritual connection I have with my music," he said about the project in an interview with Music In Africa. On "Running (Intro)", the singer is at his most reflective, repurposing a story about seeking love to fit in with his broader feeling of wanderlust. On "Violet", another addition to the canon of collaboration between  Phaemous and Drayko, the duo lay their lovelorn feelings over a dim trappy beat. Working with smartly engineered minimalist beats that accentuate his vocals, Phaemous proves on 'PHÆWAY Vol. 1' that narrative can thrive even within the dance-ready music leanings of the Nigerian market.
---
Wojumi is a bad bitch & she's going to brag about it. Tweet her your latest cultural exploits @dewoju
@walenchi Is A Lagos-Based Writer Interested In The Intersection Of Popular Culture, Music, And Youth Lifestyle.
@dennisadepeter is a staff writer at the NATIVE.
---