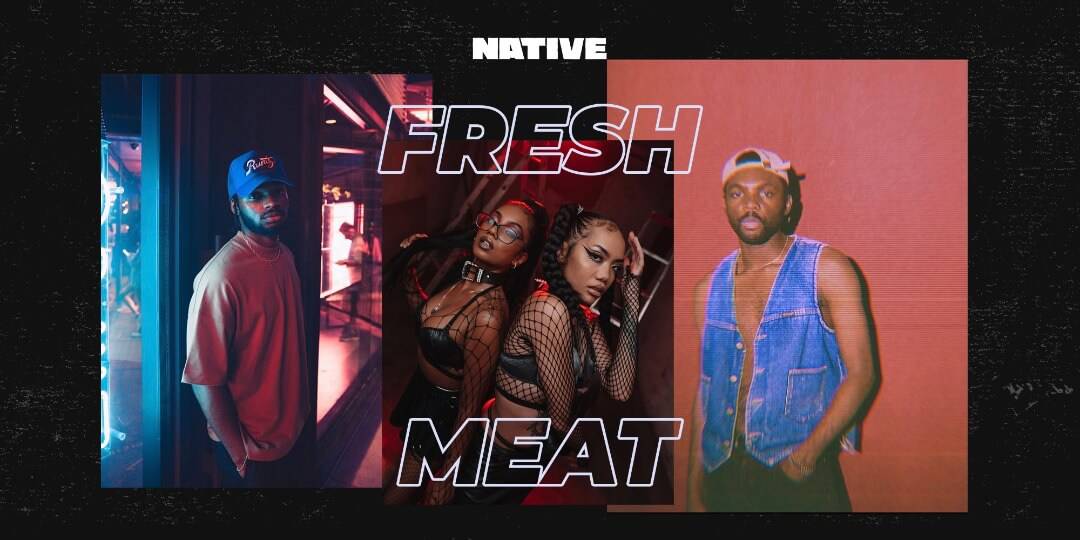 Fresh Meat: Best New Artists (April 2021)
Including Chimzy, Jack Doe, Sauwcy & Badoo, and more
Staying True To Our Mission Reshape The Face Of African Popular Culture, The NATIVE Team Curates A Monthly List To Spotlight The Best And Most Exciting New Artists On The Continent. Some Of These Artists Have Dropped Songs To Some Regional Acclaim, While Others Are Brand New On The Block, Working Towards Their First Big Break. Tune In To What's Next. Click Here For March's Fresh Meat.
---
This month, the NATIVE editorial team has been looking into the different ways that we can keep artist discovery fresh and current to stay in line with our commitment to highlighting the sounds of tomorrow: today. While we've found ways of keeping you up-to-date through a myriad of new audio and written techniques, there's no denying that there's been a seismic shift. Without limited ways to experience music thanks to the panoramic, it's become increasingly difficult to discover, whilst at the same time, has never been easier.
This is why we created Fresh Meat one year ago, when COVID-19 had just reared it's ugly head. Each month Fresh Meat has kept us updated with all the new artists who we believe are at tipping point, and will disrupt the afropop landscape as we know it.  In our first ever Fresh Meat, we said that to put it in perspective, if we were to make this list same list 10 years ago, artists like Wizkid & Davido would have been fresh in the game, probably gearing up to their debut on the scene to introduce the world to their sound. In our first list, the likes of Omah Lay, Bella Shmurda, FOREVATIRED and more were just making their mark and have all grown exponentially since.
New acts keep landing on the scene and growing at similar rates, from Ghana's Skillz8Figure to South Africa's Ricky Tyler joining the ranks of the new vanguard of hitmakers who are championing Africa's sounds on the global stage. So for April's edition. our editors have very carefully compiled a list of new, upcoming, and familiar acts, who we believe you should keep close tabs on. From Mombasa's newest star, Tg.blk, to Ibadan's fiercest lyricist, Jay10, and more, below are some of the artists you have to pay close attention to. Find out more here about donating to the medical needs of Fresh Meat alum, Victony who was in a car crash this week.
Chimzy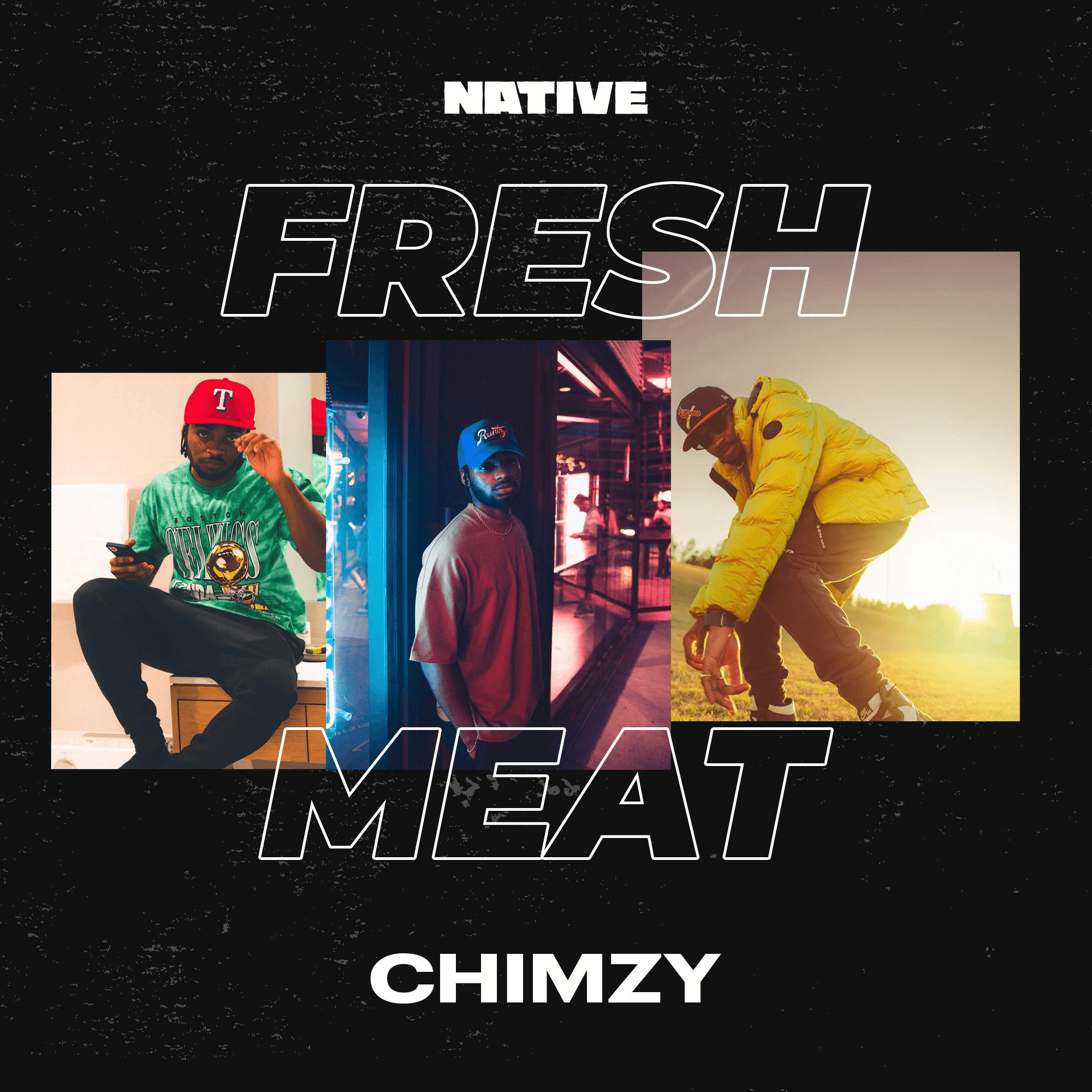 Abuja-born singer, Chimzy has been making noise in the DMV and across the diaspora for a minute now, but if you're only just catching on now, you're in for a real treat. The singer and songwriter has been building momentum for a few years now with regular single releases featuring a host of talented collaborators including fellow Abuja rapper Psycho YP and Ghana's Joey B, alongside two EP's released in the last four years that accurately showcase the wealth of talent that the artist possesses. 
Chimzy's confidence in his abilities is unmissable. His music is conveyed through airtight and relatable lyrics about love, sex, success, and life, which are delivered while expertly maintaining a level of bounce and playfulness that's refreshing and welcome in today's musical landscape. This confidence in his abilities is due to years of hard work and dedication in the making. The singer began writing songs from as young as the fourth grade, a talent he cultivated for several more years until 2015 when his family relocated to the States. By 2016, Chimzy had put out his first couple of singles on his Soundcloud beginning with the infectious Afro-dance number titled "Dance With Me". Revisiting it now, the song clearly borrows its sonic influence from the Afropop hitmakers of that time including Wizkid, Maleek Berry, Wande Coal and more relying on the percussive-led sonics of Afropop. Chimzy soon found his beat delivering timeless music that showed his knack for melodies, cadence and flow. His first official single on Apple Music is the groovy number "Too Bad" which was released that same year. The mid-tempo romantic number that found him waxing poetic about a muse and confirmed Chimzy's glaring potential. What followed next was a continued commitment to delivering some of the most beautiful, incredibly produced, and emotionally layered sounds coming out of the African diaspora culminating in the release of his debut EP 'True Self' in 2018.
Two years later, he released his sophomore project 'Chimzy Vol.1', a 5-tracker that saw the singer delivering a mix of aspirational bops and romantic cuts which heavily relied on bass-thumping and percussive beats that would certainly have any listener dancing its rhythm. On the EP, he comes across as the romantic lover on "By My Side", the laser-focused artist on "Not Today" and even as the underdog on the rise on "13 Days", endlessly spinning compelling tracks that reveal the subtleties of his personality. Chimzy's melodies stick after the first listen. Whether it's the Psycho YP-assisted "Ijoya" ,which plays on the nostalgia of many millennials and Gen Zs who grew up on Weird MC, or the Jabani-produced "Nobody Send", Chimzy is improving upon his sound with each new release while showing that he's up to par for any task at hand. As he makes a play to widen the potency of his arsenal this year, it's high time you get to know the DMV-based artist.
Jay10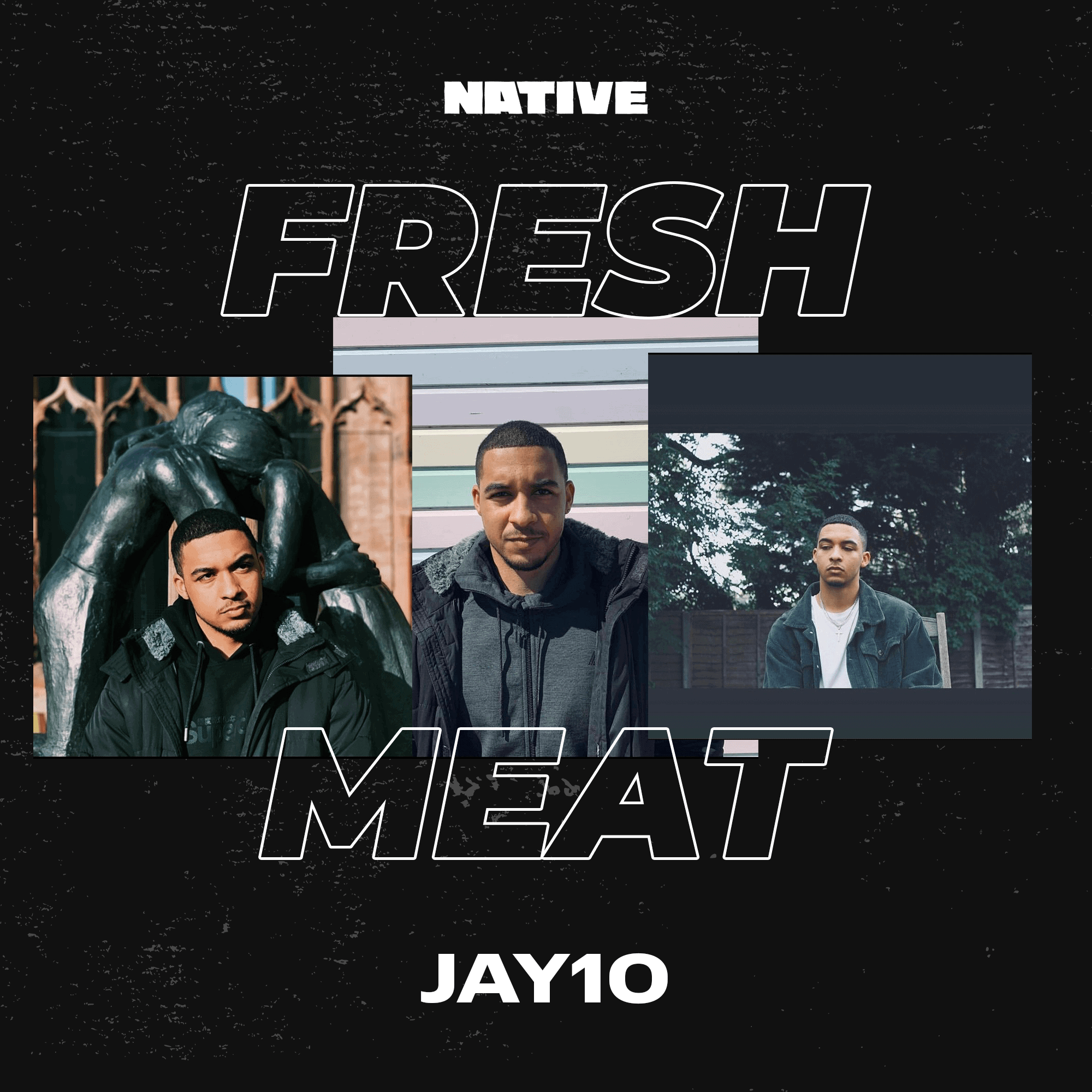 Jay10, born Jay Adebisi, raps with the casual sprezzatura of a maestro, honestly reflecting the tensions and joy of his life over differing production patterns: a stripped piano instrumentals here and another vivacious cut in another place. The British-Nigerian also gets around, putting up a steady stream of music out over the last four years that has seen him try his hand at a number of styles, swerving between the linear flow pattern of "Welcome To The Show" and the candor of  "Open Letter", where he anguishingly mused about the fact that he seemed to have lost the ability to pray and his loosening grasp on his identity. 
Stuck between Jay10's exciting command of enunciation and cadence are echoes of scene-shifting vision that allows him paint sly horrorcore vignettes on last year's 'Nights In The Rain' where he solemnly confirmed his evolution as an artist and human. On the project's titular song, he raps dourly, "My friends keep asking where is the old Jay, but I put him in a casket". It's a soberingly honest reflection of where he was in his journey. One month after 'Nights In The Rain,' Jay returned with the project's second part, gliding smoothly off SomaDina's velvety vocals on "4 A.M In Neverland", while "Climax", a collaboration with RUDEBOI, sees him attempt to rap in pidgin, pushing outside his comfort zone. 
The clearest image of where Jay is headed in visible on the 'Deleted Memories' series, where he raps over rhapsodic beats that accentuate his candid bars, like when he ends a story about friends discounting his music as worthless with the almost jarring line, "And I still hear their voices in my head". On "How I Feel", he chronicles the aches that caused multiple relationships to fail, recounting the aching details lucidly. His latest body of work, 'Deleted Memories 2', sees him move from angst being a thematic accompaniment to a well-detailed cynicism that is expressed on songs like "DM2" and "MR. DREAMER". By the time "SAFARI" with Zilla Oaks comes on, his mood has shifted to empire-building, showing the fluidity that makes him so exciting.
Jeriq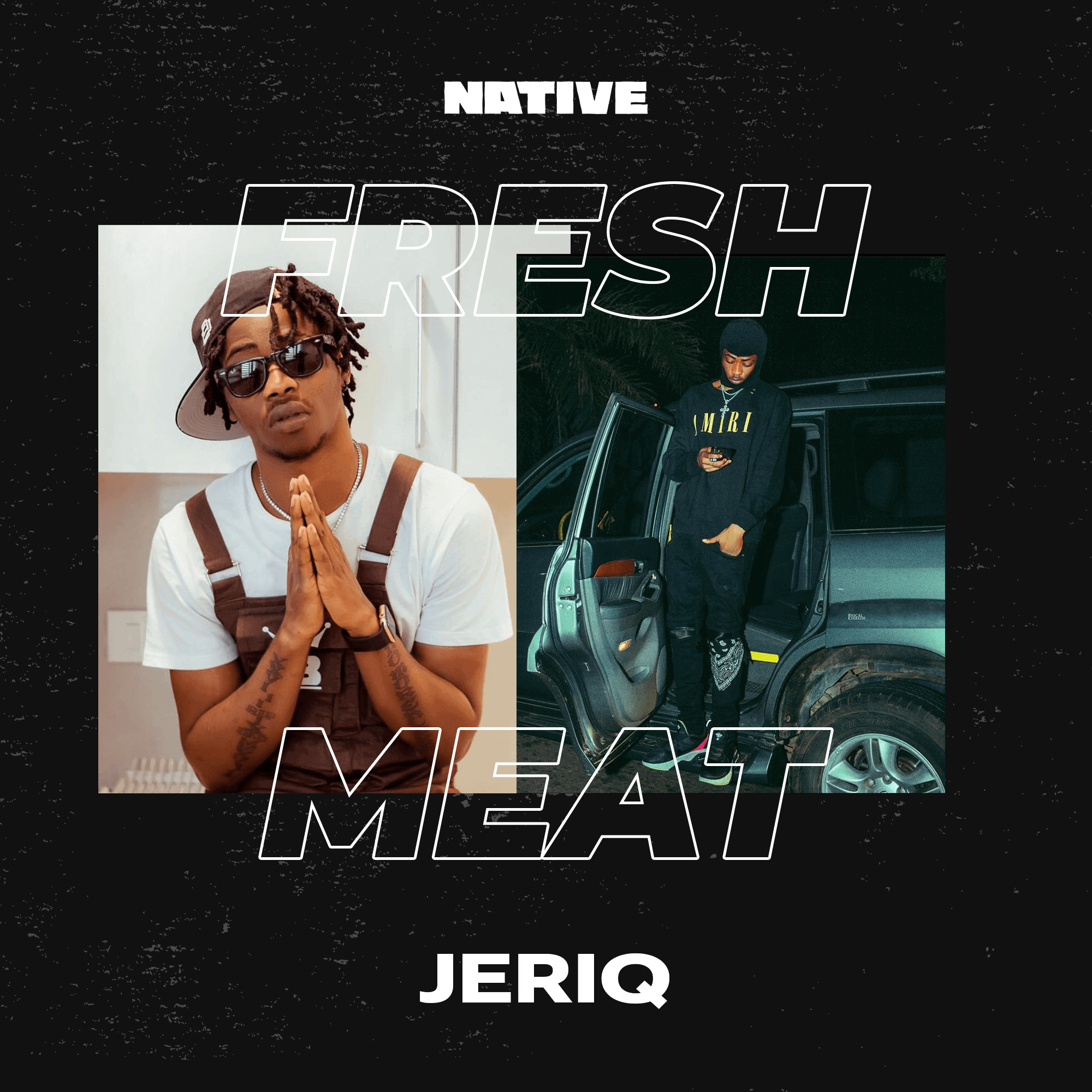 "I'm scared of dying young, I'm scared of dying broke", Jeriq admits in the opening seconds of "No Cap", the intro song of his 2020 debut EP, 'Hood Boy Dreams'. That line is a worthy summation of the driving force of the emerging rapper's sizable catalogue. Rapping in Igbo and intermittent (pidgin) English, Jeriq conveys personal authenticity and a sense of urgency in his music, ensuring that every line is doused in the street-bred ideals that guide him, as well as grand ambitions for a brighter, wealthier future. This is music effected by years of feet pounding the pavement in order to sate hunger pangs, and the results can be sometimes rough-sounding but it's consistently riveting.
Hailing from the 042, Nigeria's Southeast city of Enugu, Jeriq plays into several archetypes of current-day indigenous rap. His music reflects his financially frugal upbringing, lessons learnt from roaming his ensuing association with the streets, and it projects aspirations for largesse. At the same time, he's a bit of antithesis to the trends of street-bred music, opting to spill out his bars on contemporary Rap beats rather than over groovy, dance-ready production. 'Hood Boy Dreams' is replete with spacey, sombre Trap instrumentals, the type of musical bedding for Jeriq to cut through with his mix of introspective and street-wise raps. On the soulful "Remember", which got the coveted Phyno remix, he ponders street life, wishes for "Western Union every Monday", and preaches the importance of focusing on self-sufficiency.
A significant portion of Jeriq's music caters to shoring up his narrative as a young man on his grind, and his clear-eyed, resonant lyricism and loosely commanding rap cadences are wonderful tools in sketching out that portrait. At the moment, he's working his way to become a more magnetic and malleable presence behind the mic. On 'Ea$t N We$t', the new joint EP with DMW rapper Dremo, Jeriq focuses a bit more on his rising acclaim while still touting that paper chase mentality and street-wise essence. On the tape, he experiments with Drill and Amapiano, retooling his flow, showcasing his sharpened skill as a songwriter, and commanding the spotlight alongside his more established colleague.
With the relatable narrative to his music and a clear commitment to technical progression over his catalogue, Jeriq is undoubtedly one of the most exciting young artists in Nigerian rap music. Just as there's no limit to what sound he will be able to take to in front of the mic, there are no ceilings to the level of popularity he'll climb to very soon. Make sure to tune in to him now.
tg.blk
For the 22-year-old newcomer, tg.blk, the world is her playground. The rapper/singer born and raised in Mombasa, Kenya makes music that embodies the realness and authenticity of her sonic and personal world. With only four official releases to her name, she's spent most of the past year carving out her own unique lane in the scene with her slew of intricate coming-of-age hip-hop.
She seemed to appear out of nowhere this year, arriving on the scene with back-to-back releases at the beginning of the year which included the light-hearted number "Blk.berry", the succinct charmer "Extra Lazy" and the impressive "Cap Chronicles" but the Mombasa-native has actually been patiently honing her craft and improving on her skills for the past four years. Her Soundcloud page dates all the way back to 2017 with her earliest single titled "I Don't But I Do", a piano-led romantic loosie that finds her seamlessly switching between rapid-fire verses and melodramatic choruses. "Caught up in the deep end/I sound like a broken record" she quips, mulling over conditions of the heart with scalpel-like precision.
These days, nothing much has changed tg.blk still uses her music to explore love and all its complexities on nearly every release. As a young woman growing up in Kenya, she tells me that her romantic options have always been limited and due to this, she spent many years chasing unrequited lovers. "I constantly found myself in relationships where I was either being used as a stepping stone, a past time or a hidden away secret," she admits, unafraid to speak openly about how she's been burned in the past by old flames. Her latest single "Love Being Used" is her most honest and vulnerable offering yet as tg.blk sings about her romantic trysts with a resentful tone. Over the haunting beat produced by baileydaniel, she sings "Love being used, I don't know nothing else/Imma smoke weed, won't change myself", resolving to focus on herself and her stash of weed to help her get by her heartbroken days.
Speaking about the new release, the rapper shares that "Love Being Used" is me being honest about the toxicity and pain I put myself through just to feel loved while being painfully aware of the situation I put myself in. This song is my ode to painful young queer love". Her strained tone conveys the depth of her emotions; this type of pain feels familiar and lived-in almost becoming instantly recognisable to anyone who's worn their heart on their sleeves and suffered for it. It's still early days for the Maryland-based artist but we're certain that if she keeps making songs like "Love Being Used", her moment would come soon.
JakeDoe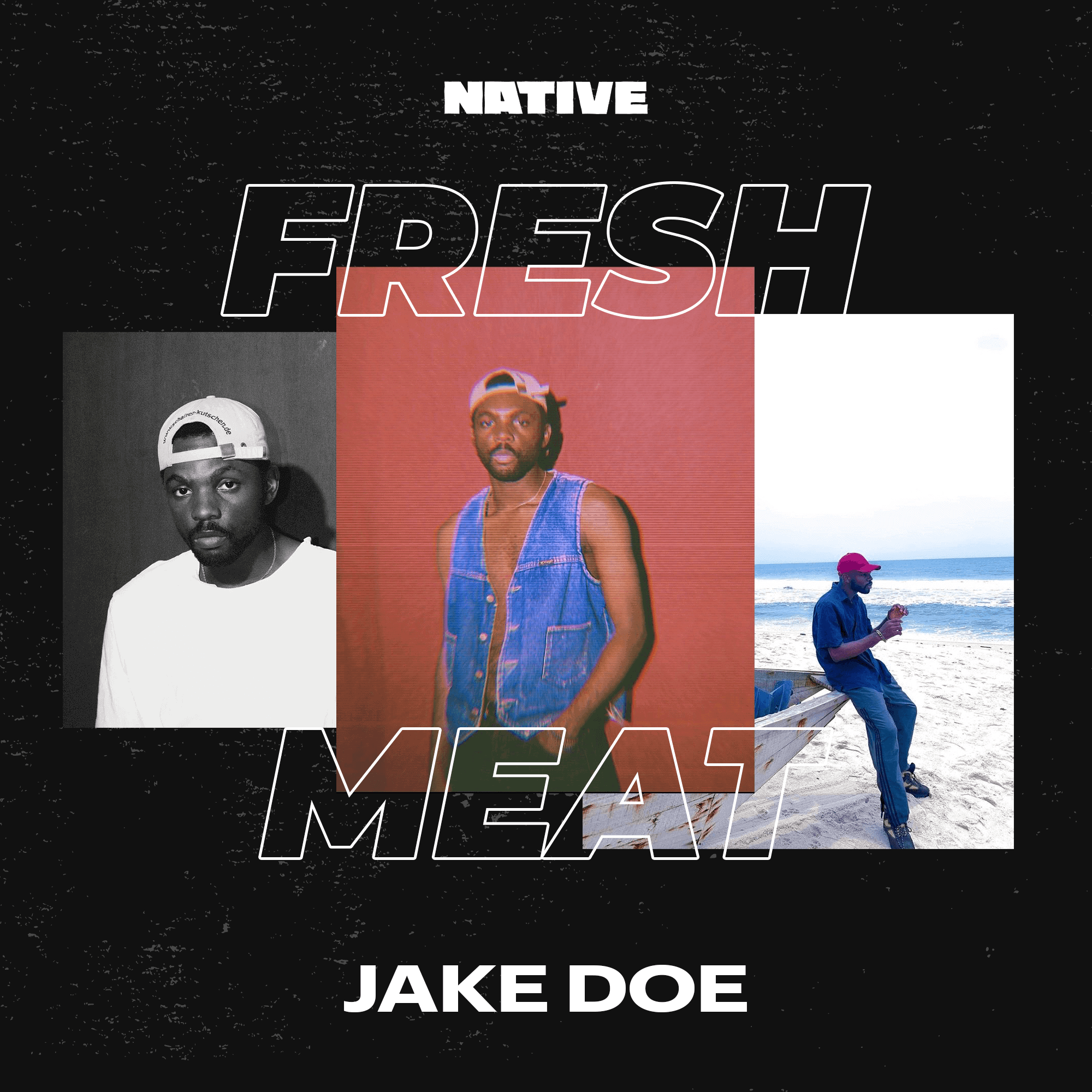 The voice that welcomes you to Jake Doe's 'Terms and Conditions 1' is a distorted lilt offering flowers to a love interest. It's a curious choice to open your debut body of work with a projection of your voice, but if you look beyond  the abstractions and obfuscation that litter Jake's work, you can hear the solemn exterior giving way to the tenderness that sits squarely at the core of his art. The Lagos-based singer who grew up on a cocktail of sounds from the continent and beyond is a post-genre artist, making music that cuts across hip-hop, R&B, and afro-fusion while enlivening his content with a mix of blitzkrieg rap bars and  soulfully-sung ballad crafted with rigour. Across 'Terms and Conditions 1', his thematic fixation with investigating love from the perspective of man and woman provided exciting juxtapositions like "F.B.W.A.H.O.G" and folkloric cuts like "Beautiful (Interlude)." The E.P. ends with "Kismet," a six minute rap-sung collaboration with regular creative partner, Givens.
A brief detour between projects resulted in 2020's 'To A Bedroom Devoid Of Love', a stunning six-track body of work memorializing the moments when love goes to ashes. Meshing soul and hypnotic R&B, Jake situates his music in a hollow room that matches the sunkenness of lost love. From the opening snares of "Mourning Skies," he paints a picture of the stages of grief, subverting the typical interpretation of denial for a halfway sort of hope that still recognises the implausibility of his request. "Squad Games" sees his bubble get expanded before flowing into "Books," the emotional centerpiece of the project. On "Books" ,there is melted want masquerading as bargaining a favourable position, it is all bolstered by the acuity of Jake's voice. For the rest of the project, he bounces between acceptance and stepping back, working on adding a cinematic flair to his work.
Jake's latest project, 'Terms and Conditions 2', sees him add another favourable sheen to his work, mixing his grunge-style lyricism with outward-facing rhythmicity. The deepening reverb that opens up "SPACES" is a throwback to the retro-pop of '80s music. He's also not a love-lorn chirper anymore, interjecting his verses with a bouncy carefreeness. The tempered expectations of "A2D" transitions into "ROTTEN," a joyful collaboration between Jake and musical enigma, Deji Abdul, that sees him give in to unencumbered attachment to a love interest. In spirit, 'Terms and Conditions 2,' is a perfect blend of Jake Doe's precise – almost surgical – songwriting and his knack for universe-building.
Sawcy & Money Badoo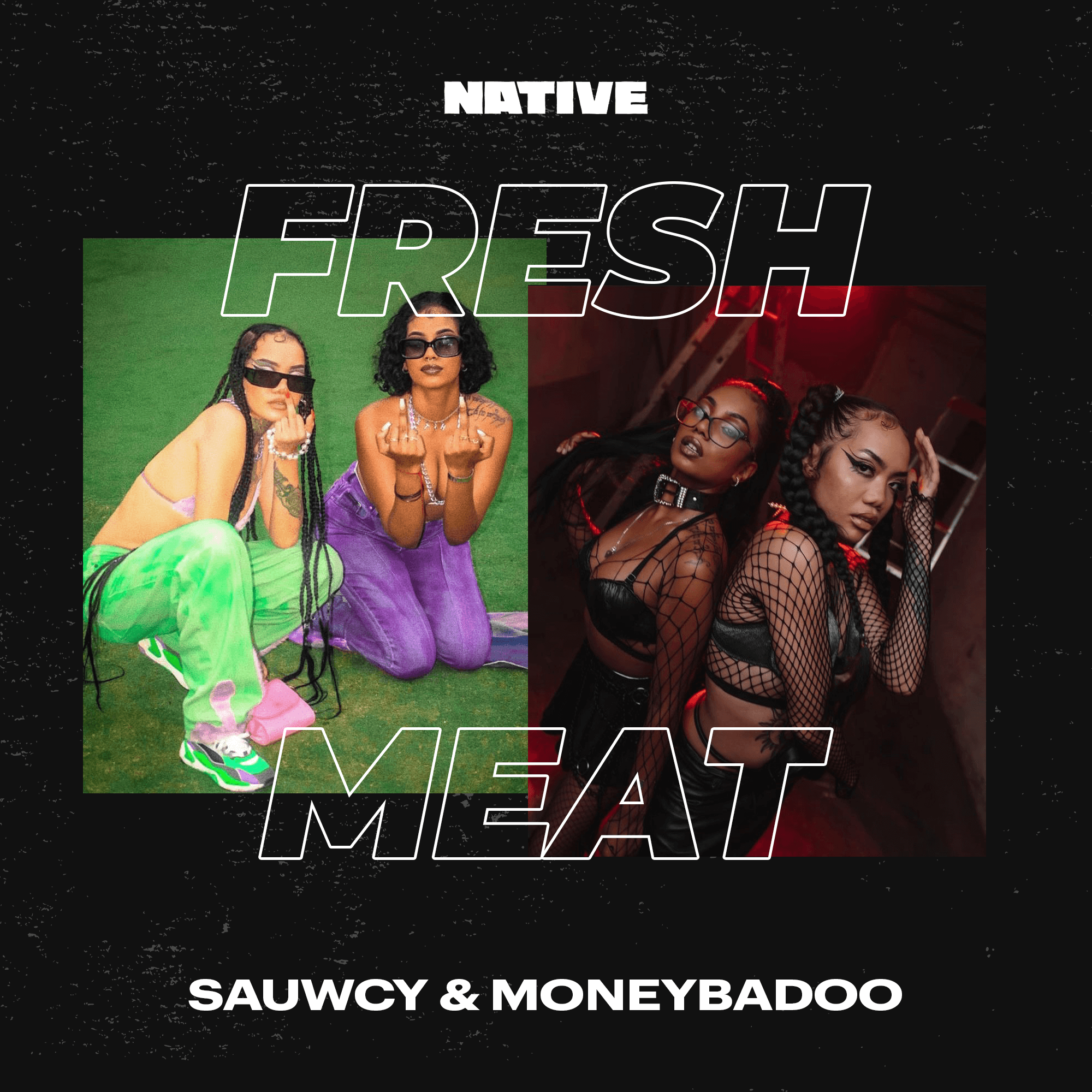 Sauwcy and Money Badoo connected the way many young people connect these days: Social media. After a month of following each other on Instagram, the pair realised they lived a floor apart in the same building, resulting in an extremely close friendship in the 5-plus years since their budding rap careers. The pair bonded over their love for writing raps a year into becoming friends and, while they both record as solo artists, the bulk of their official releases so far have been together as a duo, an arrangement that capitalises on the glaring, near-flawless chemistry between the two.
In late October the duo released their debut joint EP, 'MK-Ultra', a Trap-indented set that finds a wonderful balance between introducing Sauwcy and Badoo as distinct artists, and displaying the ways they both complement each other. Although they both have a preference for writing in direct one-liners, the diverging point lays in the tone of their voices and the variety of ways they express themselves. Sauwcy carries the gruffer voice of the two, with a propensity for snappy cadences and somewhat robotic, auto-tuned singing, while Badoo has tuned her feather-light voice towards airy rap flows and floating, but positively dizzying, melodies.
At various times in the music, Sauwcy and Badoo are like a synchronised swimming pair, or a wrestling tag team, or every sort of relevant two-person combo in between. 'MK-Ultra' is a clear representation of their real-life bond, an EP where they dovetail around each other while rapping and singing about hedonistic joys ("WTA"), high ambitions ("Do or Die"), and feeling "A.L.I.V.E". Where most rap duos rely on a sense of one-upmanship, Sauwcy and Badoo hedge their joint music on companionship, a detail that might sound corny on paper but is really endearing and electrifying on wax.
Sauwcy and Badoo's preference for Trap music as their go-to sound also plays an integral role in the replay worthy allure of their music, lacing each variant of the eclectic rap subgenre—ratchety, whimsical, ear-bursting—they grace with inventive flows and catchy songwriting, an approach rounded out by crafting and dropping excellent music videos. In South Africa, Trap music is witnessing a creative renaissance amongst young artists and, as with almost everything Rap, this new vanguard is mostly male-dominated. Sauwcy and Badoo aren't fazed, though. In an interview with ZkiphaniTV, both artists believe they are here to take up space and ensure that women are duly respected in South Africa's "New Wave" Hip-Hop movement. It's a noble aim, made more feasible by their sky-high potential as more people discover both artists and they continue to grow on both solo and duo terms.
Featured image credits/NATIVE
---
Written by Tami Makinde, Wale Oloworekende and Dennis Ade-Peter
---