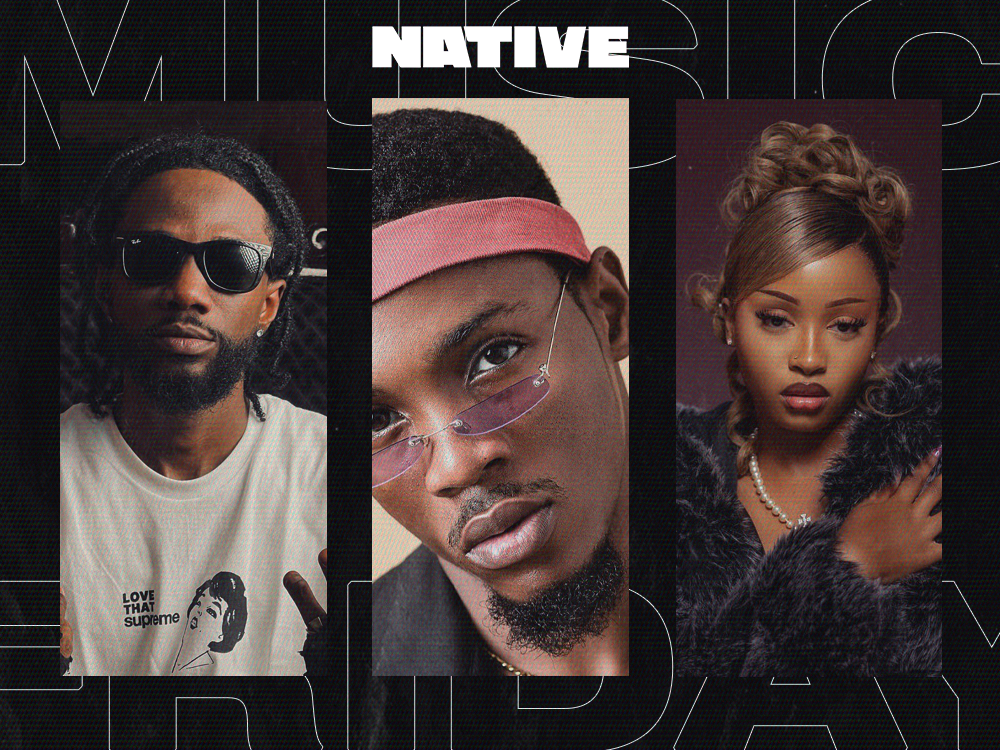 New Music Friday: Projects from Uncle Waffles, Sheye Banks, Kwaku DMC & more
A packed week for must hear releases
It's another Friday and time for a roundup of music projects from African acts to check out. Throughout the week, music has poured in from all over the continent and sometimes it can slip through the cracks, unheard. This column serves to bring those projects to your ears as you prepare for the end of work and look forward to the weekend. In addition to notable mid-week project releases from Olamide and new Mavin signee Lifesize Teddy, it's a packed week for new releases. From Uncle Waffles to Sheye Banks, settle in for an experience as we travel the African continent for the latest music projects.
Uncle Waffles – 'Solace'
Uncle Waffles is a blazing, brightly burning star. The eSwatini-born DJ has far eclipsed the flash-in-the-pan takes that followed her viral breakout, very much becoming 'Piano's It-Girl. In addition to the flair of her on-stage craft, she's establishing herself as a curator of worthwhile projects, building a strong discography at a fairly rapid pace. 'Solace' is her second project of this year, the accompanying piece to 'Asylum', which featured the viral single, "Yahyuppiyah," as its commercial lodestar. Last week, the ultra-smooth and affecting "Echoes" served as the lead single for this new drop, setting the ambience for another statement piece from Waffles.
Kwaku DMC – 'Party in the Jungle'
Asakaa keeps on evolving. The pioneering drill crew straight out of Kumerica has grown from internet sensation to cultural ubiquity, inspiring scenes beyond Ghana while broadening and refining their own approach to the sound they helped popularise on this side of the world. On his new project, 'Party in the Jungle', Kwaku DMC exemplifies that growth, turning in his most realised project till death. If last year's 'Road to the Jungle' was guttural, this new album is a lot more luxuriant, revelling in the spoils of popularity without sacrificing the blasé charisma that singled him out within Asakaa's community of colourful rap characters.
Sheye Banks – 'Statement of Account'
Sheye Banks is a proponent of the dancefloor-related. In Nigerian club culture where energetic hypemen have become integral to the experience, Sheye Banks is one of the most recognised names, a media personality known for making his hosting gigs into high-wire acts of showmanship. After the release two EPs in the 'Party & Vybez' series, he's expanded his catalogue with 'Statement of Account', a star-studded debut album with a hyper-focus on club-ready jams. Features include Falz, Crayon, M.I Abaga, Prettyboy D-O, Bella Alubo, and many more.
KwesiSoul & Juma Mufasa – 'City on Fire'
Ghana's rap scene is bursting with great talent and, just as important, the high level of collaboration is integral to the continued vibrance of the scene. Both KwesiSoul and Juma Mufasa are young but proven luminaries, with more than a handful of projects between them over the last few years. They've teamed up for 'City on Fire', a 7-track tape where exuberance and ultra-confidence serves as the connecting bridge in their bar-for-bar approach over a varied selection of contemporary rap beats.
ExQ – 'Enoch'
Over a career that stretches back to more than two decades, ExQ has become a symbol for consistent excellence in Zimbabwean music. 'Enoch' is his new album, following 2021's 'Verified Milestone', and it's the latest solid addition to one of the sturdiest discographies in Afropop. As with previous albums, 'Enoch' is packed with its fair share of guests, including Jah Prayzah, Freeman HKD, Holy Ten, Nutty O and more.
Söulaar – 'Cosmic'
A year ago, Lagos-raised singer Söulaar shared his debut single, "Bam Bam," a respectable introduction to his abilities as a nascent hit-maker. Between his preppy melodies and the youthful zest in his voice, his potential was instantly tangible, and he's expanding listeners' view of his skill-set with the debut EP, 'Cosmic'. The 6-song set packs seemingly lived-in expressions of lust, love and devotion into an impressionable, as the singer operates over a colourful batch of beats—a combo that will keep ears open to him.
---
---