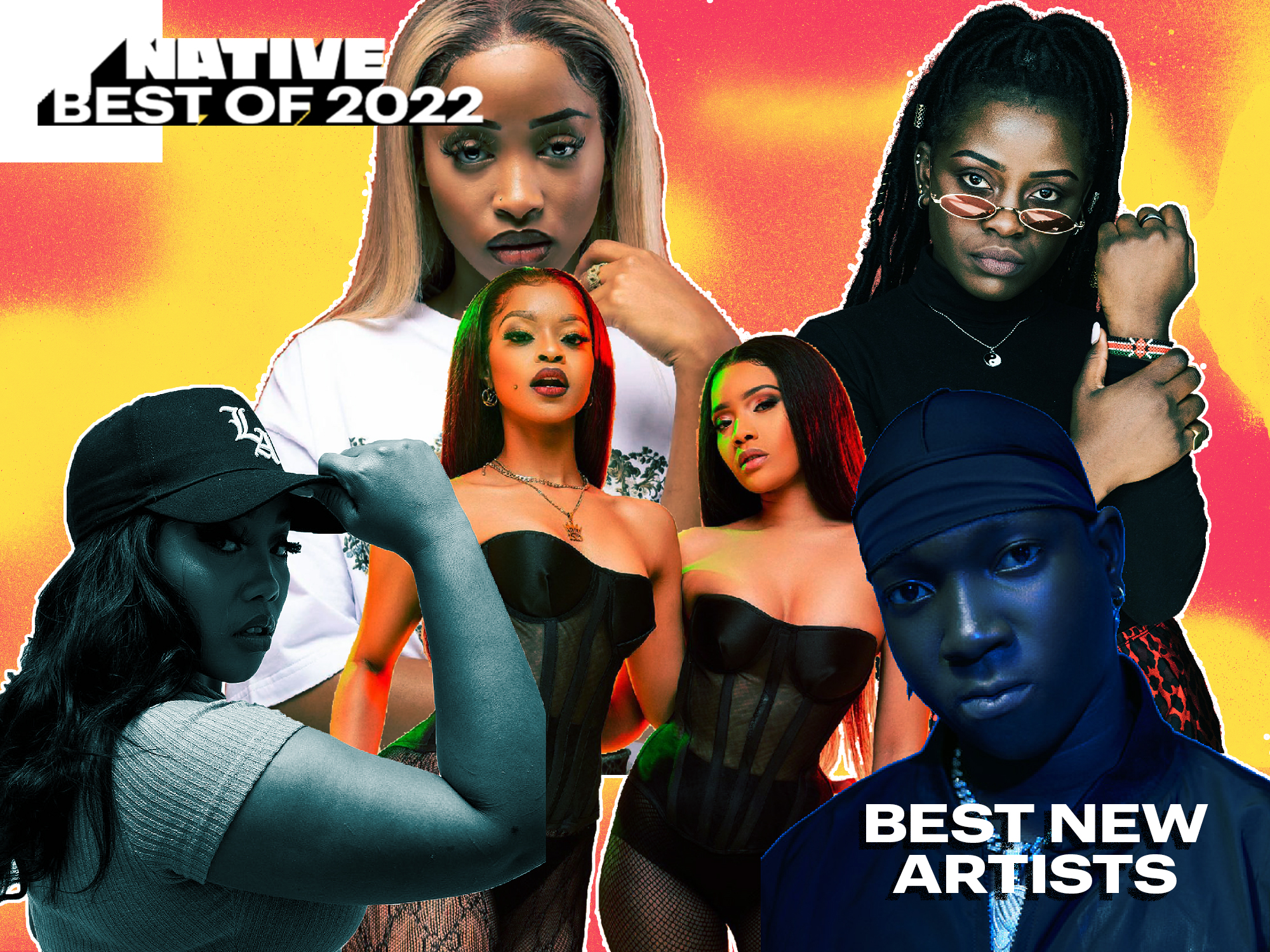 The Best New Artists Of 2022, Ranked
Featuring Pabi Cooper, TxC, T.I Blaze & more
2022 is ending but memories of the good times will last. There has been no shortage of noteworthy happenings on the African continent and around the world, both exciting and heartbreaking. Through it all, music has continued to prove its usefulness in transporting us to many realms, whether as a means of escape or a reminder of life's harshness. In the music scene, the beginning of the new year brings many possibilities; for many, it is a time to taste the music their favourite artists have in their locker; for others, it is an opportunity to discover new sonic flavours—and with it, new names.
This year has witnessed the rise of newcomer artists who are making steady progress in their bid to establish their sound. At The NATIVE, the editorial team has kept its collective ear on the ground with the monthly uNder column, detailing the nascent and breakout talents earning their way into wider African music discussions. As part of our year end lists, we've curated a list of 2022's ten best new artists, taking into consideration their debut dates, their uniqueness and compelling artistic abilities, as well as their commercial level-ups over the last eleven-plus months.
10. Coco Em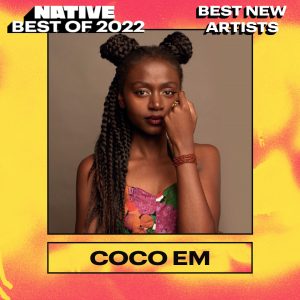 In Kenya's burgeoning electronic music scene, DJ and music producer Coco Em is adding to the chorus of sounds, merging her native tongue Kikamba with diverse music genres like Lingala, Kuduro, House and Hip-hop. Coco Em's foray into music began as a DJ as her selections received commendations from friends and industry folks. Before making that career pivot, she worked as a photojournalist, and her turn behind the decks has seen her work stages across Kenya, Uganda, Israel, Tunisia, Swaziland and France.
During the COVID-19-induced lockdown, Coco Em turned her attention to music production. In that period, she made over seventy beats, and with the assistance of the Nairobi-based organisation Santuri East Africa, she whittled the beats to seven tracks, which make up her fascinating debut EP 'Kilumi'. The project, which featured fellow Kenyan artists such as MC Sharon, Wuod Baba and Ndunge Wa Kalele, among others, swung from the Amapiano-led rhythms of "Winyo Nungo" and contained ecstasy of "Yi Ingi" to the bass-heavy "Kilumi" and Afrocentric leanings of "Land (Black) First." This year, Coco Em reintroduced herself as an electronic music auteur with a wide musical palette and boundless ambitions.
Uzoma Iherijika
9. Majeeed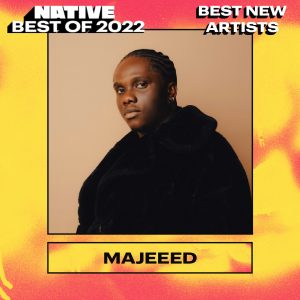 Majeeed initially stepped into the music industry as a producer and songwriter, helming and co-writing hit records with top industry heavyweights like Tiwa Savage, Seyi Shay and more, while perfecting his art on the side. In early 2021, the 23-year old singer began performing his own music when he released his first official single "Time", a mid tempo Afro-highlife number which sees the artist letting listeners in on time and its importance, if used properly.
At the top of this year, the singer shared his debut EP titled 'Bitter Sweet', a clear and succinct 17-minute project featuring reality-tinged stories on the varying phases of romance, from infatuation to lovelorn moments. Describing himself as a storyteller, his debut tape proves his bonafides as a transportive writer, and his production credits on a couple of songs highlight his all-round talent. Off the EP, "Yawa No Dey End" quickly emerged as Majeed's biggest song yet, even snagging a remix with Nigerian pop superstar Joeboy. Currently at the frontend of his career, Majeed is earning his way to stardom one storytelling lyric line and ear-holding melody at a time.
Wonu Osikoya
8. Iduzeer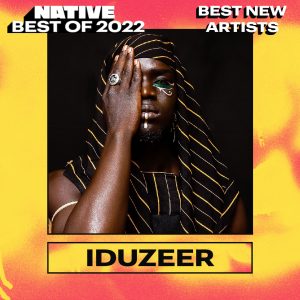 The rap game is always peeling new layers in its evolution, facilitating the eruption of forward-facing sounds such as Emo- Rap, Trap and Drill. Kenya, being an epicentre of Drill in Africa, unveils new rappers every minute each with a strong case for their prolific flows and Iduzeer is no different. His unique cadence, which he terms as Gothic Hip-Hop, is a cumulation of cross-country experiences and multiple languages that bring a riveting edge to his bars. A product of political unrest in South Sudan, Iduzeer moved to Egypt at a young age and finally to Kenya. The different cultural settings created a blank canvas for Iduzeer to rewrite his history in an idiosyncratic manner.
With a few singles under his belt in the early months of the year, the enigmatic rapper definitively took his place as a breakout star with his August-released EP, 'Zeer Mentality.' Folding Juba Arabic, English and Swahili into a captivating, sui generis flow, Iduzeer exudes inventiveness, infectious exuberance and an unfuckwithable charisma. He does all of this while sharing space on wax with several Kenyan rap royalties, including Khaligraph Jones, Buruklyn Boyz and Wakadinali. With a remarkable lineup of impactful singles and an impressive first project under his belt, Iduzeer's lyrical flair tells pragmatic stories of the streets and friendship but doesn't veer of from the Drill ethos of brotherhood and promiscuousness, anointing him a rap superstar in the making.
Tela Wangeci
7. TxC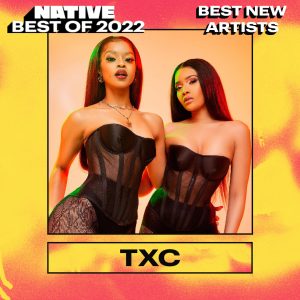 The COVID-19 pandemic will forever be a touchpoint in the emergence of many of Amapiano's stars. South African DJ duo TxC, comprising Tarryn Reid and Clairise Hefke, began drawing their initial bouts of attention largely for their lineup and salacious looks behind the decks. Two years later, their skill behind the decks is undeniable and the pair have grown into a powerhouse brand, playing viral 'Piano DJ sets across prestigious stages in and around Africa.
A naturally fitting and expected evolution, TxC released their debut EP, 'A Fierce Piano', earlier this year, a signifier of their ability to move beyond spinning other artists' songs and curate theirs. The 5-song project features a set of boisterous 'Piano slappers with a noticeable soulful undercurrent, with vocal contributions from Nigerian singer Tim Lyre, South African vocalists Daliwonga and Murmba Pitch, and more. Well beyond the initial hype and fascination with a two-woman DJ duo, 'A Fierce Piano' established the widened scope of TxC's ambitions, worthy of their growing global popularity.
Wonu Osikoya
6. Khanyisa
Every other day, a budding new star is expanding the range of Amapiano and the music landscape in South Africa. Playing a key role to this proliferation is Khanyisa, South African TikTok star and skilled vocalist. While she made her debut in 2021 with her 5-track EP, 'Journeys', she didn't gain much traction till she featured on "Ungangi Bambi," the electrifying amapiano track by one half of JazziDisciples, Mr JazziQ.
A couple of viral videos with her popular catch phrase "Bottom line" later, Khanyisa proved herself to be more than a funny social media personality, with stellar collaborations with some Amapiano key players Kabza De Small, Lady Du, Marcus MC and more. A standout from the artists discography, Khanyisa enlisted the best of the best on "Zula Zula (Hub Way)", bring us a sublime blend of lush, groovy production by Villosoul, magnetic contributions by Acutedose and Focalistic, as well as an unequivocally memorable hook by the budding artist herself.
Coupled with a slew of singles like "iNkukhu," an intoxicating mid-tempo number with co-production from Kabza, and the Pabi Cooper-assisted "Thandolwethu," Khanyisa is always delivers an outstanding performance, stamping her as a force to be reckoned with in South Africa's ever evolving music scene. This year, she strengthened her case and took her sound several steps forward with the 'Halfway', laced with outstanding features and a vibrant set of 'Piano hits. With every release exploring her dazzling vocal range, Khanyisa etches her name deeper into the fabric of hitmakers rising from South Africa's manifold talents.
Nwanneamaka Igwe
5. Elsy Wameyo
For most artists, their first musical encounters are mostly in church and school. Elsy Wameyo is no exception. Throughout her school life, her constant interaction with music fanned the flame of her music-making desires, a natural gravitation towards a fitting calling. A self-taught producer and versatile artist, Elsy's music has a lived-in quality to it, filled with poignant reflections and soul-baring confessions, accompanied by star-making verses that hold resonance beyond her ability to conveniently switch between neatly sliced raps and soulful singing.
With 'Nilotic', her debut project from earlier in the year, Elsy proudly explored the strength of her self-identity. Hailing from the Nilotic tribes of Kenya, the rapper and singer embraces this cultural heritage alongside her Christian beliefs and experiences whilst growing up in Adelaide, Australia. Darting between personal declaration of faith and socially pertinent issues like police brutality, the 6-song project is packed with engaging thematic moments, enhanced by her ability to sound impressively authoritative across a 16-bar verse and affecting on an R&B tune. It also helps that her videos are glorious pieces that affirm the scope of her artistry. Clearly, 'Nilotic' – and all things attached to it – is the beginning of a burning spear that's lighting up the music scene.
Tela
4. T.I Blaze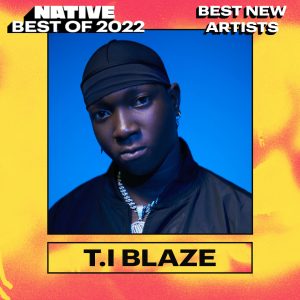 Just two days into the new year, T.I Blaze got the crucial step-up his career needed. Olamide got on the remix of the propulsive hit "Sometime," a co-sign which solidified his status as an exciting new voice operating within the distinct ethos of Street Hop. February saw the release of T.I Blaze's debut project 'The Fresh Prince of Lagos', a pristine-yet-experimental showcase of the singer's skill set – dusting off tales of weighty days as heard on "Try" or fronting the excesses of a glossy lifestyle on Trap-dented "Basic."
Hailing from Ogun state, the limitations of a rural background in shaping one's dream-laden life is omnipresent in T.I Blaze's oeuvre. But he sidesteps the gnawing edge of nihilism, rather recognising music's legitimate potential as a leveller of one's fortunes. His November-released debut album, 'El Major' is constructed from such snapshots, the musician's confidence ostensibly elevated by virtue of the year he's thus enjoyed. Pop-facing features embolden his amorphous vision, but the soul-baring perspective remains sharpened. This year hasn't had many artists relay such a total view of their artistry, and if the last one was anything to go by, there should be more blazing flights to report from this side next year.
Emmanuel Esomnofu
3. Pabi Cooper
The growth Pabi Cooper has exhibited since decidedly betting on herself as an artist is truly astounding. In August 2021, Pabi released her debut single, "Isiphithiphithi", to rousing commercial success. Prior to that, she'd become reasonably popular as a dancer, vlogger and social media influencer within South Africa's Amapiano circles. A chorister in her much earlier years, singing was far from an alien creative outlet for the Pretoria-raised artist, but the decision to go at it as a career on a playing field where dozens of breakout acts are frequently minted has much higher stakes attached it, and Pabi Cooper has been sashaying her way into earned prominence.
Quickly beating any one-hit wonder charges, Pabi has morphed into a reliable hit-maker, and beyond that she's undeniably one of the most riveting vocalists in Amapiano. She opened this year with a show-stealing appearance on "Bambelela", the hit song she co-headlined with DBN Gogo and Felo Le Tee, following up with the smash, "Banyana Ke Bafana", on which she collaborated with fellow Pretoria 'Piano stalwarts Focalistic and Ch'cco. In mid-October, Pabi went between smoky croons, breathy melodies, snappy raps and a soulful ode to her mother on her splendid debut EP, 'Cooperville', showing off delivery range, a preternatural guile and a level of assuredness that only superstars possess.
Dennis
2. Nomfundo Moh
It's hard to believe Nomfundo Moh is just 22 years old. Wisely grounded in the ethos of South African communal life, the native of Kwazulu-Natal has emerged as one of the continent's most alluring young musicians. Blending Afro-Pop with amorphous influences that range from R&B to House, her luscious, finely wrought vocals first elicited national interest last year on "Lilizela," a track which was recorded in 2019 while Moh worked towards a university degree in social work.
Universal Music hasn't been the only established industry players to come calling: Nomfundo's music shines with tonal brilliance that's endeared her amongst the country's superstars—featured on her early 2022 debut album 'Amagama' are the likes of Sjava, Kwesta, Shekina, Sha Sha and Ami Faku, the latter duo contributing verses to her 4X platinum smash hit, "Phakade Lami." Across the project, and its deluxe released in August, the singer unfurls affectionate stories masterfully helmed by longtime collaborator NaXion Cross.
Subjects from existential dread ("Umthwalo") to demanding more of one's romantic affairs ("Shintsha") and realistic portraits of rural dwellers seeking a better life ("Soft Life") all enter her sprawling vision. Yet Nomfundo carries these stories with graceful lightness, revealing her immense talent and potential to keep being an effective vessel in the years to come.
Emmanuel
1. Uncle Waffles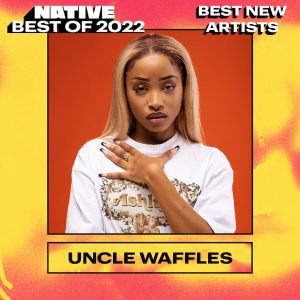 Any active social media user would've seen Uncle Waffles' infamous set where she captured the hearts of the guests and audiences beyond with her enthralling dance moves and masterful set. Born Lungelihle Zwane, the South African DJ is improving the notoriety of South Africa's Amapiano movement on the global map, one set at a time, as she sells out venues within Africa and beyond. From Young Stunna's "Adiwele" to Daliwonga's "Abo Mvelo", featuring breakthrough 'Piano auteurs Mellow and Sleazy, Uncle Waffles remains one of the frontliners spotlighting the plethora of sounds emanating from these parts.
Earlier in the year, in yet another intoxicating set on Boiler Room x Ballantine's True Music Studios – hosted in Johannesburg – Uncle Waffles played the first single from her debut extended play, 'Red Dragon.' "Tanzania" enlists multiple Amapiano key players, with Boi Bizza and Sino Msolo pairing their vocals over the catchy, melodious production by Tony Duardo and Uncle Waffles. The performers' native dialect synchronised perfectly with the thumping beat, making for a cumulative performance that undoubtedly transcends language barriers. For the entirety of her first EP, Waffles' unique craftsmanship and keenness on collaboration results in sleekly produced songs that range from dark-edged to radiantly soulful, but always with a dancefloor allure.
'Red Dragon' is a fresh and tasteful proof of the time and commitment the young DJ invested in dissecting the intricacies of Amapiano and South Africa's music landscape as a whole. Despite her short time on the scene, Uncle Waffles has had an undeniable role in taking the sounds well beyond the boundaries of Africa. Her talents patently extend well beyond her captivating DJ sets, making Uncle Waffles an already minted superstar primed to raise the ceiling well beyond whatever projections many have for her.
Nwanneamaka
---
Written by Emmanuel Esomnofu, Nwanneamaka Igwe, Wonu Osikoya, Tela Wangeci, Uzoma Ihejirika & Dennis Ade Peter.
---