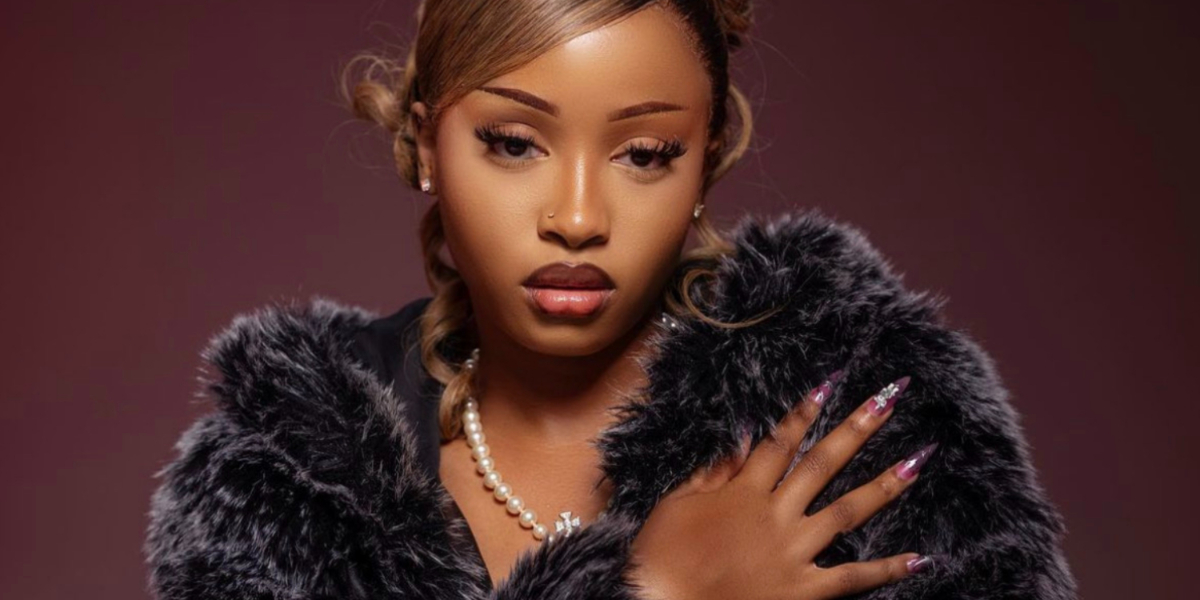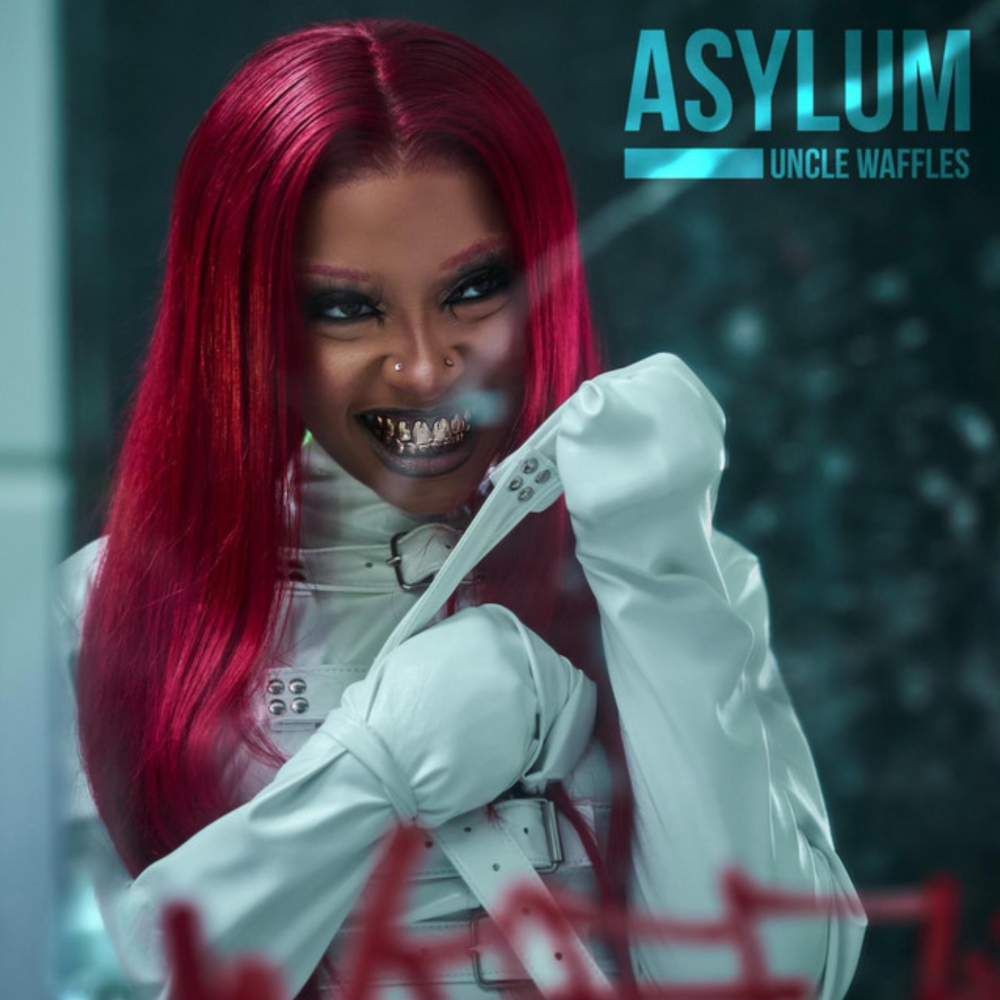 Essentials: Uncle Waffles Welcomes A New Chapter With 'ASYLUM'
featuring Tony Duardo, Justin99, Jelly Babie & more
Any active social media user would've seen Uncle Waffles' infamous set where she captured the hearts of the guests and audiences beyond with her enthralling dance moves and masterful set. Since its release, the viral video that propelled Uncle Waffles into Instagram fame has been viewed more than 6.5 million times. The clip encapsulated everything audiences want right now–the workings of a budding artist keen to explore whatever soundscapes she traversed next with a charismatic and commanding presence.
Born Lungelihle Zwane, the Eswatini DJ is expanding the notoriety and texture of South Africa's Amapiano movement on the global map, one set at a time, as she sells out venues within Africa and beyond. As the expansive genre briskly sweeps across several corners of the world gathering a global following of music lovers, this superstar DJ and now artist is ensuring that  she must never be left out of the conversation. Waffles joins a long line of skilled industry heavyweights such as Scorpion Kings (DJ Maphorisa and Kabza De Small), Major League DJz or Virgo Deep who are laying the groundwork for the genre world domination. 
Just last year, when Uncle Waffles debuted her first single on Boiler Room x Ballentines True Music Studios, she exhibited beyond a doubt that her talent extended well beyond the deck. "Tanzania," the lead promotional single of her debut EP, 'Red Dragon' is a fresh and tasteful proof of the time and commitment the young DJ invested in dissecting the intricacies of Amapiano and South Africa's music landscape as a whole. Despite her short time on the scene, Uncle Waffles has had an undeniable role in taking the sounds well beyond the boundaries of Africa making her the NATIVE's Best New Artist for 2022. 
In a short amount of time, Waffles has grown to become a near-perfect embodiment of where the global sound of South Africa's hood can go sonically and at the precipice of one of the most exciting times to be a new artist and DJ. Each new output from Uncle Waffles gives an element of the unexpected, with social media bring to sharp focus her infectious personality, killer dance moves and radically modern approach. Already shaping up to be an industry tsunami with minimal effort and maximum skill, Uncle Waffles has continued to keep the focus squarely on what matters: her love for music and taking on the global stage. For a genre predominantly production-led with chant-like adlibs and lyrics, Waffles is able to effortlessly translate meaning and feeling to her audiences live and over the screen.
This year, the DJ and artist is already billed to perform on some big-ticket stages such as Coachella this April, AfroNation Portugal over the summer and is also one the line-up for Lauryn Hill's concert with Diddy, Ari Lennox, Lucky Daye and more. In the lead up to the biggest festival of the Easter, Waffles has been teasing the release of her sophomore EP 'ASYLUM' which was released last week Friday. Initially kicking off the project's promo back in January with a viral dance video for "Yahyuppiyah," the promotional single which features lead vocalist, Justin99, Tony Douardo, EeQue, Pcee & Chley and has been the soundtrack of many TikTok videos since its release. Advancing the culture is central to Waffles vision and she wastes no time using tracks such as "Yahyupppiyah" to show her good ear for music and provide a platform for other artists and producers to get their voices heard.
View this post on Instagram
In sharp contrast to her debut EP, 'ASYLUM' is markedly darker in its tone and delivery. For one, the name 'asylum' denotes a shelter or confine from danger and ill health, a noticeable stepdown from 'Red Dragon' with its innovative fiery imagery and dazzling sequence. It's clear in Waffles world, the light and dark co-exist and she's determined to unveil new layers to her artistry with moody pensive beats that are buoyed by catchy features and emerging talent from South Africa and beyond.
The opening track "Sghhubuhandro" leads in with heavy—almost daunting—chords followed by chant-like sonorous ad-libs. Assisted by Shakes and Les, the tempo on this track gradually builds up, setting our expectations high for what to expect across the rest of the project, an almost melancholic and infectious rhythm that more than commands you bump your head or sway your hips. The intro sets the scene quite nicely for the promotional and second single on the project, "Yahyupppiyah" which picks up the pace a bit with urgent delivery and heavy shakers. The project is a fine playground of instrumentation and lithe vocals which plays melodies front and centre of everything.
Already high with the buzz of glittering 'piano keys on the preceding track, Uncle Waffles' delivery on "Morrocco," joined by Milkiee and Scummie, leaves listeners wanting more. Over eerie production and mid-tempo percussive groove, Waffles sings "drip covered by the blood when I walk/Godly you can hear huh/I'm a blessed girl, whole life on sneeze" with a braggadocious tone, talking up her success and her achievements over the past year. She also passes on the baton to rising South African rapper, Scumie who raps circles around the DJ with a menacing flow that carries a profound sense of depth with each word.
The following track "SLS" takes another dip, opting for a grainier darker production and inviting Shakes and Les once more to join Uncle Waffles and Ghost for a thumping party-starter. Characterised by a blend of soft and bass chants, the sweet-sounding keys commonplace in soulful Amapiano variations takes centre stage on "SLS." Dubbed after the popular kids' game, the next track, "Angry Birds," features chilling vocals from 3TWO1 across the smooth production by Waffles and serial collaborator Tony Duardo.
With subtle Jazz-like elements, "Babiee" follows through with its groovy vocal delivery by Jelly Babie as she delivers an ode to two of the most popular house genres in South Africa, Bacardi and Amapiano. Almost stunned by their sonic abilities, Jelly Babie repetitively chants her and Waffles' names in a praise-like tone through the track's four-minute run time. When the track's outro, "Blue Tick" comes along, the moment is bitter-sweet. Joined by a packed cast of DJ Stresser, Given Kanu, Vuyo Ndevu and CT MusiQ, 'ASYLUM' closes out on high notes with a well-paced buildup on the mid-tempo, heart-thumping production.
With each passing day and new release, it's clear that Uncle Waffles is hurdling closer to the Amapiano crown jewels and the powerhouse she is. Given the singles dominated market that has largely trailed Africa and its most prominent music stars, it's always great to see a young artist bent on flooding the circuit with her extended plays–a fine taster course to the breadth of her artistry and curation abilities. With 'ASYLUM,' Waffles continues collecting real estate and reverence with her fans and new listeners, reminding us to just have fun with it while providing a launch pad for rising SA talent to step up to the mic. It's on early days for Waffles and we've not seen the full extent of powers.
Listen to 'ASYLUM' here.
Featured Image Credits/The NATIVE
---