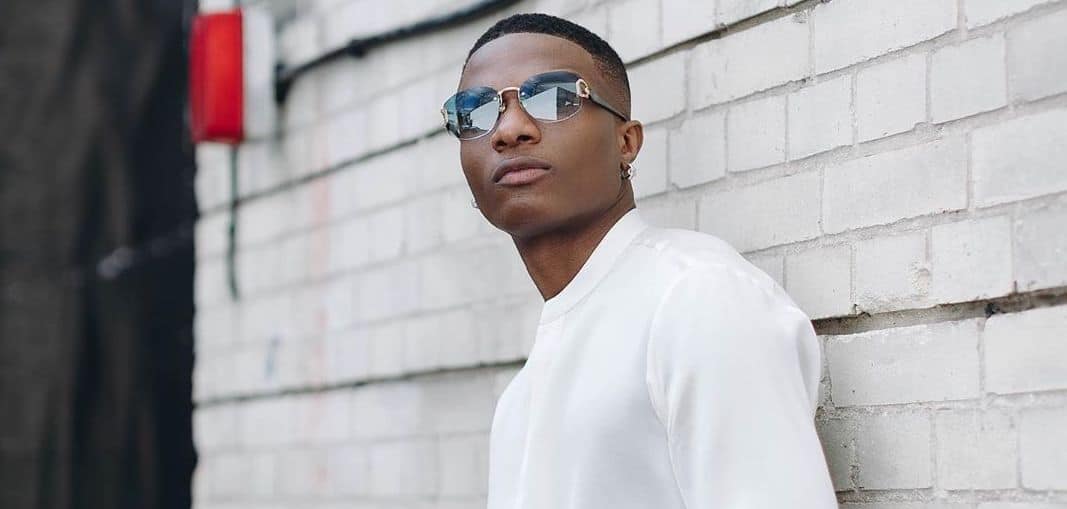 Here's a list of Wizkid most underrated tracks
We're taking it from 'Lere to the World
If the No Signal #NS10vs10 catalogue clash over the weekend showed us anything, it was that Wizkid's star power is undeniable. Not that we ever doubted, but Wizkid has had the game in a chokehold for the past decade since he broke out in 2010 with "Holla At Your Boy". Since then, his growth is almost palpable from the quality of his music to the heights he has reached since.
He has scored features with several A list musicians from Beyoncé to Drake and Future, whilst also championing and ushering in the next wave of hitmakers from Terri to his rumoured verse on the remix for Santi's "Freaky" which we've heard will never see the light of day. Since he gained more popularity outside of the country in the latter part of last decade, with newer releases like 'Sounds From The Other Sides', "Come Closer" and "Soco", it's easy for newer fans to have missed his older work which endeared us to him in the first place.
Wizkid actually has one of the most impressive catalogues from any Nigerian artist with three studio albums, one compilation album, and over fifty singles currently in the bag. Since there's so much material, some of them have slipped under the radar of the more popular hits, and so we've decided to bring to you 10 Wizkid tracks you may have forgotten about. So while we wait (not so) patiently for Wizkid's next project, here are some songs to hold you:
"Sisi Nene"
Wizkid's earliest releases under EME Records were full of party starters and crowd-pleasers, including this loose 2012 release "Sisi Nene". Produced by Jay Sleek, who he frequently collaborated with back then, a young Wizkid celebrates his love interest who he only has eyes for. He sings praises to her and asks for her to whine pon him, something many of us who are revisiting this song can recall from our adolescent parties where we used to grind against the walls.
"For Me" featuring Wande Coal
Any DJ worth his salt would play this song in the club if he wants to get a rousing reaction from the party-goers. Off Wizkid's debut album, "For Me" was one of the best collaborations we had in the last decade and we're surprised the song was never made a single. Regardless, it made its way into everyone's hearts and was one of the tracks which cemented Wizkid as the G.O.A.T, alongside Wande Coal who had already made his stamp.
Wizkid and Wande Coal showed incredible synergy, against a catchy and energetic beat singing mostly in Yoruba about the effect a lover has on them. Whether you understand what they're saying or not, you can appreciate the fantastic sonic quality.
"Shout Out"
Everyone has seen the viral video of a young Wizkid performing "Shout Out" as a raw, emotional freestyle on the streets of 'Lere back in the days when he was fast becoming a local champion. When his debut album 'Superstar' came in 2011, Wizkid included the famous freestyle into his project, only more refined and more suited match the other hits on the album such as "Don't Dull" and "Scatter the Floor".
On "Shout Out", Wizkid speaks about his rise as an artist, giving a shout out to all his friends and chosen family who have bolstered him up to star status. The chantable hook where he sang "God go make you bigger" to each person he gave a shout out became a staple #thatyear, and will still slap when we hear it today.
"Murder" ft Wale
In 2014, Wizkid released his second studio album 'Ayo' and while "Ojuelegba" won the hearts of fans and listeners everywhere, there were several deep cuts which slipped under the radar, such as the Maleek Berry-produced, Wale-assisted "Murder". The upbeat track sees Wizkid singing entrancingly about a lover, whose looks "are killing [him] murder".
In his usual slick and sensual manner, Wizkid is on top form navigating between the catchy hook and the two verses before Wale joins him to drop some Yoruba bars, which was super exciting at the time the song dropped. Following this, Wizkid and Wale went on to collaborating again on the fantastic "My Love" alongside Major Lazer and Dua Lipa.
"One Question" featuring Yemi Sax
Over the course of his career, people have accused Wizkid of switching up, however one thing which has remained consistent is his dedication to releasing love songs. Released as a single on Valentine's Day before his sophomore album dropped, "One Question" was clearly angled for the lovers and he did a great job mixing his party-starting ability with an amorous number on this track. Enlisting Yemi Sax to give the song a more romantic feel with the blaring saxophone, this is one of the best Wizkid songs in the catalogue.
"Wine to the Top" – Vybz Kartel featuring Wizkid
We definitely had to add this number to the list, as not only is it a hugely underrated jam that we don't get to hear enough in the clubs, it's actually a single from Wizkid and Vybz Kartel himself.  The clash from the weekend had people digging up Starboy's old tweets including one where he admitted to Vybz Kartel's music heavily influencing his, and this influence is made abundantly clear on "Wine to the Top", as Wizkid puts on his best patois-filled verse for this waist-breaking number.
"Everytime" ft Future
By the time Wizkid had featured on Drake's chart-scaling number "One Dance" it seemed like the international features were literally rolling in by the thousands. 'Sounds from the Other Side' saw him linking with Drake again, Major Lazer and even Trey Songz and Ty Dolla $ign.
That same year, he tapped into everyone's problematic fave, Future for a romantic single "Everytime". The song was only released on Soundcloud for a long time, and was then made available on streaming platforms a little while after, so it managed to slip under the radar as well. Produced by Shizzi, both artists traded bars about beautiful, enchanting women who they can't seem to shake off their minds.
"Blow" ft Blaq Jerzee
Last December, Wizkid surprised fans with a new 7-track project 'SoundMan Vol.1' on which he paired his intoxicating melodies with colourful beats from producers Kel P, Blaq Jerzee and newcomer, London. On the EP's second track "Blow", Wizkid leans further into his Caribbean influences with the raunchy intentions behind his laid back vocals as he tries to woo a love interest. The T.G. Omori-directed visuals match the song's colourful and seductive lyrics.
Thank You
At the time it was released, "Thank You" strayed away not the usual infectious danceable afropop melody we were used to expecting from Wizkid. To show off his range, he dropped a thanful and appreciative track to his fans for their undeniable support over the course of his short stint at the time, over the catchy Spellz-produced beat produced. These days, Wizkid stans, known as Wizkid FC are almost on the same ranks as the Beyhive or Barbs, and the #NS10V10 clash definitely showed this, when they showed up and out to support Wizkid in online polls to win the #NS10vs10.
Featured image credits/Wizkid/Instagram
---
Tami is living in a black mirror episode and can't seem to wake up. Tweet your fave female artistes at her @tamimak_
---