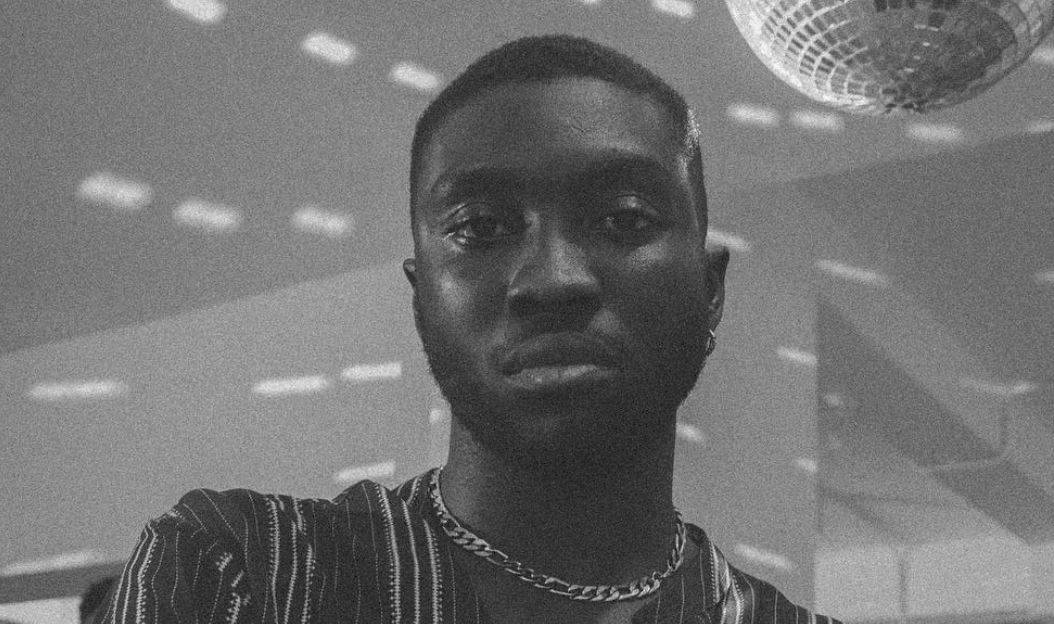 Essentials: 'rare.' by Odunsi
a truly unique indie-pop debut
Releasing a debut has always been a gesture of blind ambition, but few artists have done it with as much confidence as Odunsi. The track rollout for his new project 'rare', started with the release of "Alte Cruise", embellished with the urban lifestyle and distinctively retro-inspired aesthetic. Despite releasing Afropop records like "Desire", with the same mid-tempo drums as any pop song playing on radio, he's often labelled as an outsider in the music industry. And though Afropop is in such a good place that Davido's "Fall" was the most Shazamed song in New York at some point last week, Odunsi's album, 'rare.' takes on the brave task of reshaping Afropop zeitgeist with a new face.
He could never have attempted this if he didn't already have a decent amount of influence across West Africa and beyond with collaborations and production credits. But for his own album debut, he reaches even higher up the celebrity chain, leveraging on a guest list that boasts of features from Runtown, Davido, Nasty C, Amaa Rae, Tay Iwar and international pop stars like Hamzaa and Deundita, among others. Davido assisted "divine", the album's official lead single, offered further hint to the nostalgic direction of the album, in line with the King Sunny Ade Easter eggs on Odunsi's Instagram.
After establishing that he's ready to handle the pressure of releasing his album debut on opening track, "rare", he gets right into the clever, freewheeling pop music that's happy to rip its own heart out then proudly tack it to its sleeves with a safety pin. Confessing, "Your Mama No Like Me, But Me I Love Your Mama" over the soft and sweetly melodic synthesized beat he produces for "falling" and following that up with "I Might Be Addicted to the Pain" on "take me there", Odunsi's humble indie-pop songwriting is a winning formula for anyone who finds themselves reflecting in the blues of romance.
However, his introspective lyrics still leave room for a handful of preppy cuts with tracks designed for the dancefloor. On "outcast", he reclaims his self-confidence, recounting the trials he has overcome in his past while a beat that listens like it came from that past plays in the background. Though he returns to a romantic comfort zone on "wanted you", the funky disco beat he produces and additional synth bass from Altra Nova are upbeat and distracting from the sultry sentiments expressed in the lyrics.
On the album's standout track, "star signs", Odunsi and Runtown sing about the type of women they are into. But it's the fusion of highlife with a funk that elevates the song into its rightful position as a potential hit record. While Efe Jazz's guitar riff listens like something you'd expect to hear on a vinyl from the 70's, layers of synth lines enhance the sound so it comes across like something from the future. "hectic" featuring 234Jaydaa, Amaa Rae and Solis on the other hand tugs firmly on nostalgic strings with 90's hip-hop inspired beat and the soulful performance from the singers. All 14 tracks on the album show Odunsi's willingness to incorporate several styles of music to stimulate more musical experimentation.
Though 'rare.' draws on the past for inspiration, making it an indispensable part of the overall sound, he effectively incorporates the modern sounds of trap, Afropop, highlife and electronic dance music, such that he can be identified by the sound he creates on the album.
You can stream 'rare.' below.

Featured Image Credits: Instagram/odunsitheengine
[mc4wp_form id="26074″]
---
You are meeting Debola at a strange time in his life. He wandered into a dream and lost his way back. Tweet at him @debola_abimbolu
---