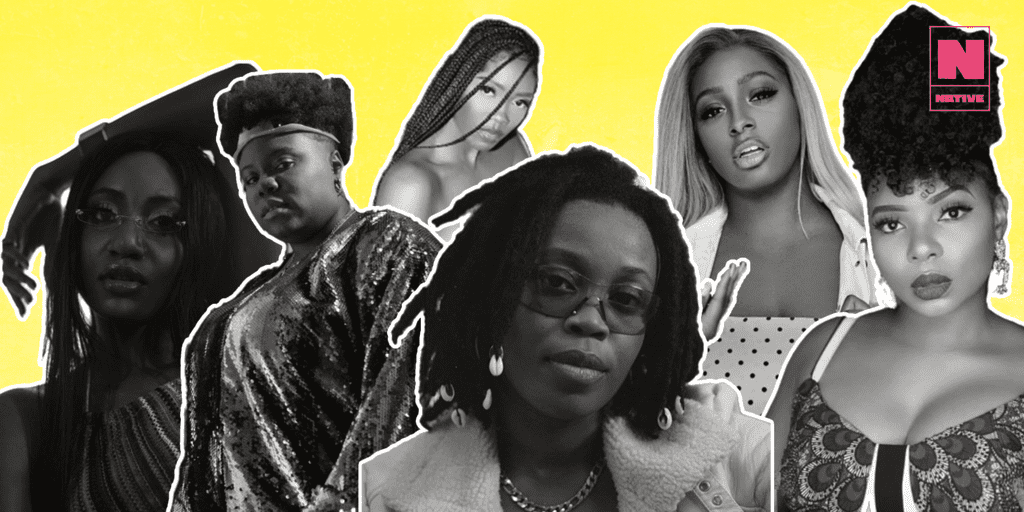 For The Girls: Let's talk about the big bad F
debunking the myths about feminism
Some people ask: "Why the word feminist? Why not just say you are a believer in human rights, or something like that?" Because that would be dishonest. Feminism is, of course, part of human rights in general – but to choose to use the vague expression human rights is to deny the specific and particular problem of gender.

Chimamanda Ngozi Adichie
Last weekend, one of Nigeria's most prominent female pop stars, Teni took to her social media to call out 'feminists' for being selective with the equality they demand. Teni's comment suggested that a woman who made fun of another woman who decided to propose to her fiancé, was a result of feminists not wanting the equality they're asking for, which became a huge discussion about feminism throughout Nigerian Twitter.
Teni is not the only woman in the Nigerian entertainment industry to reject the feminist tag. Other women like Tiwa Savage, Yemi Alade and DJ Cuppy, have firmly denounced the movement and distanced themselves from conversations on gender and equality in the past, all for very different reasons and personal beliefs.
In this age, discourse is a key player in the way people digest information that might be new to them, or challenges what they consider to be the norm. The Guardian showed us the perfect example of this, by hosting a dinner where liberal white women were forced to check their racial bias through conversation. It's very important that any conversation about women, coming from women is seen to be pushing the narrative forward, and not giving the oppressors room to leave their own behaviour unchecked.
In addition, when these women come under attack, feminism allows other women and sometimes a few men stick up for them. It is because of feminism, that the world isn't as horrible as it used to be for women who came before us, and what feminists today are fighting, is even more rights for every woman, everywhere. This is why, as Chimamanda said very aptly, we should all be feminists.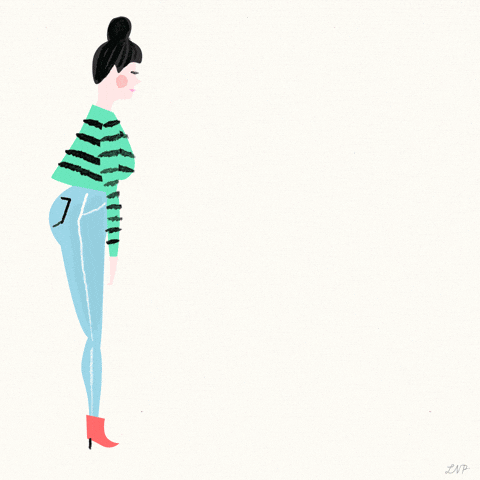 So why are there so many women who aren't feminists?
Before anything else, Feminism is the belief in social, economic and political equality for men and women. At its core, feminism aims to fight against the patriarchal structure of society, which is built on the oppression and subjugation of women, to the benefit of men. This bleeds into many different areas of life, from the law to the work place, especially in a country like ours, which generally hangs on to traditional beliefs and practices, even if they are outdated.
Given that the patriarchy is woven so deeply into our societal fabric, something as simple as wanting equality, is shunned as a Western ideal. This could be because the most popular narratives about feminists are usually painted in a negative light, even world wide. For many years, being a feminist was mostly presented as being an angry, bra burning, protesting and unpleasant woman. Even today, with viral slangs and memes such as "feminists are children of disobedience", women are still seen as radical for just wanting equality, in the area they are interested in breaking free from. To tackle this, we must first collectively understand that there is no right or wrong way to be a feminist, and a person's expressions of feminism are down to who they are as people first.
Just the way Tiwa Savage, Teni and all the other aforementioned expressed different reasons for not being feminists, feminists have different forms and expressions of their feminism. It would be near impossible to think that all of these women aren't actually interested in balancing the uneven power structure in a world which they also have to manoeuvre as women.
We have seen them struggle because they are women, from Teni being body shamed by certain men on a podcast, or DJ Cuppy's success always being ascribed to the hard work of another man (her father). The fact that even given this, they still don't want any parts, and sometimes actively dissociate themselves from the movement, however, is just another example of the effects of patriarchy on society. It could be more trouble than it's worth (for them) to associate themselves to a word which the general public is repulsed to, and it could cost them their careers.
Regardless, when members of an oppressed party, who have a platform refuse to speak up against oppression, and even fan the flame sometimes, the power structure will always favour one party to the detriment of the other. We're living in a time where access to information and discussion is changing the status quo, and conversations on societal issues on across the Internet are tacking the problem from different angles from dismantling rape culture to sensitising people to period poverty.
The fight for equality shouldn't be reduced to flagrant conversations that can give our opps more room to continue to oppress us, and a very important way to achieve this is for women in power to never give them an avenue. It's important for women to understand that different women can express their own feminist beliefs how they want without using it as a blanket to shy away from the word.
In addition, as a generation, we have access to all the information we need to dismantle dangerous beliefs from our older generations. At this point in life, a failure to educate yourself adequately on what the movement is and how far it has come, is a step backwards. This is why it's disappointing that we keep getting these comments from women we're expecting more from. Every woman is instrumental in the fight for equality, which will benefit all women, and the next generation of women, and we should all do our bit to create the world we want to live in.
It's also worth noting that nobody has to say, or not say that they are a feminist. Most of the time, when a woman is asked, it's an attempt to gaslight these conversations and the best way to not add fuel to the fire, is to not add fuel to the fire.
Featured image credits/Adweek
---
Tami is a lover of astrology, music and women. Tweet your fave female artistes at her @tamimak_
---