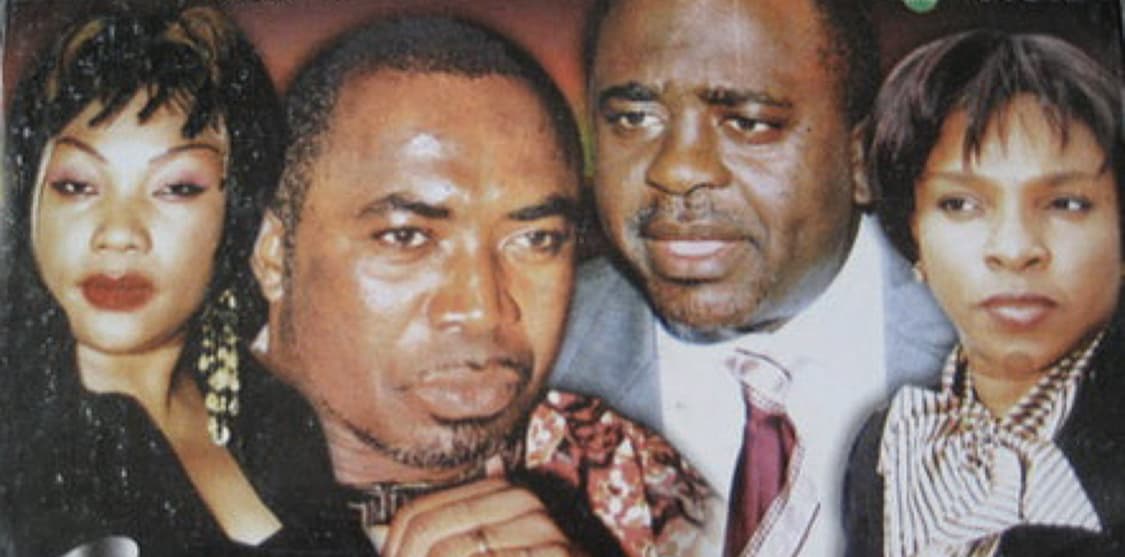 There's a remake of Nollywood classic "Glamour Girls" in the works
another classic is getting a remake!
Classic Nollywood nostalgia has become a lot more than carefully curated Instagram pages such as Nolly Babes, reminding us of how iconic our faves were growing up. Nollywood is tapping into the worldwide sensation of remaking classics in today's world, and the success of the recently released sequel of Living in Bondage being proof that viewers are ready to fulfil their nostalgia.
Charles Okpaleke has just acquired the rights to the 1994 film 'Glamour Girls' following his recent ownership of the sole rights to Living in Bondage: Breaking Free. Glamour Girls was originally directed by Chika Onkwufor and followed the story of a village girl who moved to Lagos with hopes of getting a better life after being persuaded by her friend to take up a job in the mega city. The original cast included big names in Nollywood like Liz Benson, Zack Orji, Gloria Anozie, Jennifer Okere, Eucharia Anunobi. With this in mind, we can only wonder which stars will be joining the cast for the remake.
At the time of the film's initial release in Nigeria, it was bashed widely for its nudity and glamorisation of immoral behaviour, but we have come a long way from then and women are seizing the narrative on what they choose to wear and how they present themselves. It will be interestung to see how a modern day audience will view the film in current times.
Featured image credits/myopicconcaves
---
Tami is a lover of astrology, music and women. Tweet your fave female artistes at her @tamimak_
---