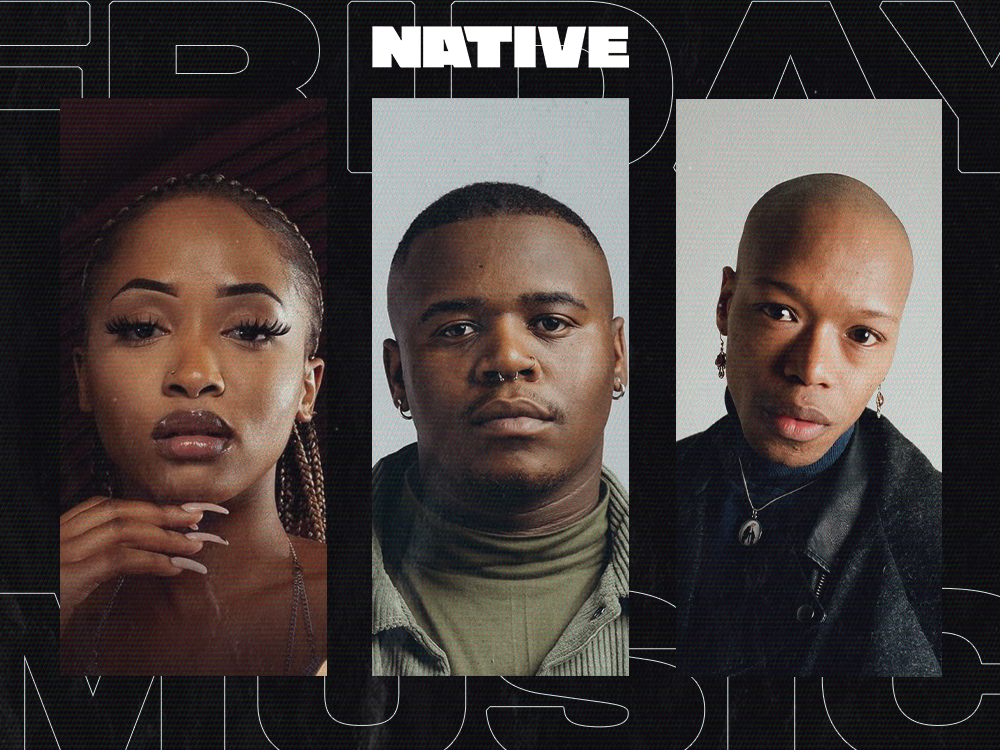 New Music Friday: New Projects From Uncle Waffles, Lloyiso, Paybac Iboro & More
The weekend sounds good already
It's Friday and the weekend beckons. What better time to unwind with the latest music projects from the African continent? More than ever, artists are utilising their creativity for the satisfaction of music fans around the world. These projects serve the purpose of preserving a moment (or moments) and distilling them into sonic pleasures. On this week's New Music Friday, in addition to Davido's feverishly anticipated 'Timeless', we've curated new music emerging from South Africa's multi-genre scene down to Tanzania, Senegal and of course, Nigeria, which provides an anticipated album from a respected rap savant. 
UNCLE WAFFLES — 'ASYLUM'
Since breaking out via a viral moment in 2021, Uncle Waffles has continued to thrill her burgeoning fan base. The South African polygoth has a distinctly energetic brand on showcase whether on social media or at shows where she plays, but it's her music which keeps her hot on the lips. Her sophomore project 'ASYLUM' is now released, almost exactly a year after sharing 'Red Dragon'. Extending her collaborative style, the seven-track tape features many voices impressing unique vocals over mostly 'piano production from Uncle Waffles. 
BAABA MAAL — 'BEING'
Baaba Maal is African music royalty. Making his debut in the late eighties, the Senegalese musician has shifted the metres of sound with every release, vividly imprinting his griot-influenced music on diverse audiences. With his soaring vocals and inimitable storytelling, he was destined to sing for the world. 'Being' sees him stage a triumphant return to making projects, his first in seven years. Recorded in London, Brooklyn and Senegal, he's joined by producer Johan Karlberg who charges his soulful hue with epic arrangements. A backlog of bass and percussion layered through, it's a forward-facing execution of a tradition which goes back centuries, through which Baaba Maal again confirms his singular place in the pantheon of world music. 
LLOYISO – 'SEASONS'
Anyone who hears Lloyiso sing is bound to be astonished. The South African has a voice sweet and fluid as milk, a quality he's consistently built on since entering into the scene before the turn of this decade. A master of melancholic imagery, he usually sets his music to stripped R&B acoustics, a choice which allows for unfettered emotion and vulnerability. After getting signed onto Universal Music Group affiliate Republic Records in 2021, Lloyiso has increasingly caught the ears of listeners, and 'Seasons' could have come at no better time. Just over twenty minutes in runtime, the scales of his writing is however unbound, while the music stretches past broody acoustics to incorporate ethereal variations. 
MABANTU — 'UNIVERSITY'
Tanzanian duo Mabantu have come good in the East African scene over the past few years. With their vocals complementing each other, their bright takes on the popular Bongo Flava sound has earned them regional hits such as "STAR" and the Harmonize-featured remix of "Utamu". On their first project, the duo of Twarha and Muuh chart the rollercoaster of memories which is often the mark of youthful existence, using the university as a setting to access such moods. Adapting inflections from genres as diverse as rap and soukous, it's a colourful project which solidifies Mabantu's position in the scene. 
PAYBAC IBORO – 'WEST AFRICAN GOAT'
A great figure in Nigeria's underground rap scene, Paybac iBoro has been moving towards mainstream recognition in recent years. With Headies nominations and features with the likes of Show Dem Camp's Ghost, his technical prowess and ability to shine over any beat hasn't gone unnoticed. Another incredible tool in iBoro's arsenal is his conceptualisation of albums: from 'The Biggest Tree' to 'CULT!' and now 'West African Goat', there's a charged theme running through each, yet connecting to his personal-streaked takes on communal existence. With colourful Nigeria-centric production and immersive stories, 'WAG' culls in features from Viveeyan, Barzini, Elveektor, Alpha Ojini, Ozone, Payper Corleone, Pizzo Da Lp and 3rty. 
DAPIANO — 'RE-PRODUCTION' 
Producers making projects is no longer a new thing in Afropop, fortunately. Given the far-reaching sounds they've been known to imbibe, projects curated by producers are usually encompassing in their vision. Dapiano is one of those names who've been in the Nigerian music scene for a while, producing a number of hits, but haven't really gotten their deserved credit. He steps towards that light with his new project which is titled 'Re-Production'. A succinct collection of four songs, the sole features are rapper Vector and Shizzo, a sparse direction which allows the bubbly flavour of Dapiano's production take centre stage. 
RHYMA — 'STAMINA'
Based in South Africa, the Nigerian musician Rhyma packs a lot of influences in his music. A conduit through the distinct musical traditions of both countries, he's experimented with everything from Afropop to House and even New Age. On his almost hour-long album 'Stamina', there's an intensity which lights up the records from underneath, while Rhyma's bubbly vocals usually work to connect the wide-ranging sounds. A number of features also join the carousel, giving the album a festive sheen. 
NAKHANE – 'BASTARD JARGON'
Since last year, Nakhane has been teasing a new album through songs with features like Nile Rodgers, Moonchild Sanelly and Perfume Genius. Although starting their career with a folksy sound which was partly in tribute to the legendary Ali Farka Toure, Nakhane has largely embraced electronic music since their coming out as queer. They've been championed by icons like Elton John and Madonna; listening to their music, the acclaim really comes alive. 'Bastard Jargon' is the latest iteration in their ever-evolving artistry as Nakhane charts the meeting point of individual taste and familial history. Through evocative, epic records such as "Hear Me Moan" and "My Ma Was Good", it's a sure way to get your weekend started off with some explosive sexiness. 
---