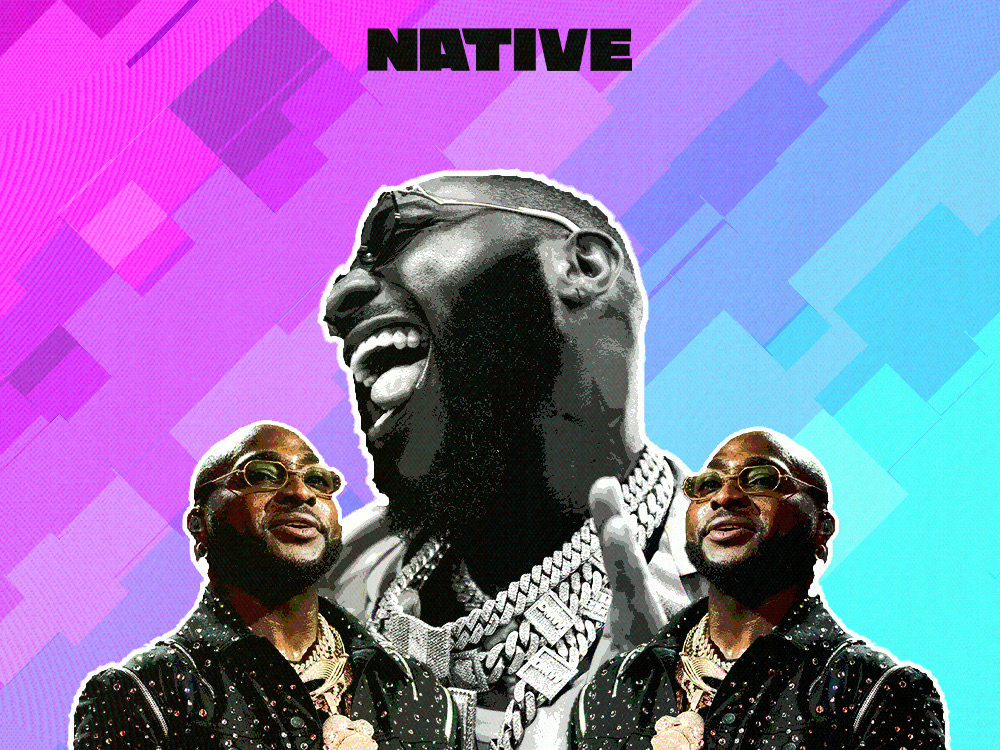 A 1-Listen Review Of Davido's 'Timeless'
A worthwhile affair in pomp and self-conviction
Absence, they say, makes the heart grow fonder. For 12-plus years, Davido has been a fixture in Afropop, an inescapable superstar with an outsize personality and designer duffle bags brimming with hits. As he's unequivocally established himself as Nigerian (and African) music's quintessential pop savant, Davido has also grown into the man that he is very publicly. That means celebrations are shared with millions, controversies are amplified, missteps are loudly dissected, and personal losses attract communal condolences.
Around this time last year, there was chatter about a potential Davido album for the summer, given some credence by the May release of the gospel-influenced "Stand Strong," in collaboration with the Sunday Service Choir. As the months passed without further developments, those hopes for a project would come to be replaced by sympathies to the singer and his family, following the loss of his son. Death and grief, sadly, aren't new to David Adeleke, but this loss carried more weight than the previous losses he'd grieved.
Months of silence was broken a few days ago, keeping promise with his "see you in march" tweet from last December. The cinematic video officially set off the road to his fourth studio album, 'Timeless', with an open letter hinting at the music's formative times and his definitive trait of resilience. We've seen Davido weather his way through losses and controversies, but the nuances here are different, which plays a role in our expectations of the music. How has Davido weathered the last few months? 'Timeless' has the answers.
In usual 1-Listen review fashion, all reactions are in real-time while the music plays. No pauses, rewinds, fast-forwards or skips.
View this post on Instagram
"OVER DEM"
Going in a bit blind without all the credits but, boy, am I excited?! This sax is adding a spiritual dimension to this gbedu-type beat. "I be David for life" is going to ring out at concerts, I'm 1000% sure. I don't know what I was expecting from this intro but this is a little more rambunctious than I expected, but then again, this is Davido in imperial form and it sounds quite fitting. I like that verse, a couple of self-possessed quips. The groove in this beat is a really good springboard for Davido's brag. The dancing governor gets a line, which is an excellent touch because his tenure has gotten off to an excellent start from all reports. Nice intro, nothing crazy but it's great as a tone-setter.
"FEEL"
Omotepiano is in the building! Davido knows how to get your attention regardless of what's happening in the music, it's that magnetic star power always at work. There's some depth to this even though it's a love song, heartfelt on first scan but I need to hear this again for critical value. In the moment, though, this could be one of those sleeper hits. Might not be a huge song but you'll hear people murmuring the hook when it comes on.
"IN THE GARDEN" (feat. Morravey)
Nigerian pop songs that feature gossamer guitar loops rarely miss. More omotepiano vibes. Whose voice is this? (Editor's note: DMW new signee, Morravey.) Her voice is very radiant and the melodies are supple, reminds me a little of Waje. I don't know if it's my headphones but the mix on this log drums sound a little more cruddy than necessary. This is Davido in his "My money, my body na your own o" bag. Nice verse, but this hook is the star of the show. That guitar loop as well. That was short, really short.
"GODFATHER"
Blaise Beatz' quarterly streaming checks must be going crazy. Yes, I'm pocket watching. I might be getting omotepiano'd out, dawg. This sounds like a Davido song I've heard before, sounds like he's in cruise control. Maybe it's the title but I expected something a little more assertive. Ah, there go the lines about his status, but this romantic tilt to it is undercutting it for me. Even this hook is tepid to me, like I've the man sing similar sentiments to stronger effect. Might be a skip.
"UNAVAILABLE" (feat. Musa Keys)
Musa Keys credit and Magicsticks tag? This has to be some heat. Yeah, this is an anthemic hook. Those piano chords came in with some sauce, and this man is talking. I'm going to be repeating "I'm unavailable, dem no dey see me" to any and every one for the next few days. I might need more people to go to Musa Keys for vocal features, this is a remarkable contribution. I figured he didn't produce this since there were no delicious guitar chords, but Magic delivered—as he always does. Interesting to have a South African producer/singer over a Nigerian-produced 'Piano track. This is the hit song.
"BOP" (feat. Dexta Daps)
I was about to say there might be no log drums here but it hit me right in the ear drum. This one has an afro-bashment knock to it, catchy but I need to hear something more special from Davido to sell me on this. Who's this? Sounds like a voice of a UK-based artist to me for some reason. (Editor's note: It's Dexta Daps.) There's more fire in this person's verse, love the passion in his voice, sounds like the infatuation is consuming him. This hook is serviceable and it works well with the beat. Need to revisit.
"E PAIN ME"
The Pon-Pon sound is back! My excitement is based on this being a variety addition, not that it's an excellent beat. I mean, it's good enough to pull out a really strong Davido performance. Who was the last person that did Davido dirty? He's doing a good job recounting those dark days, or at least channelling someone else's experience. That "Baby no be so" line on the chorus stands out to me, maybe it's the melody. This fade out isn't it, man.
"AWAY"
Shekpe! always gets me going. Is Magicsticks is the best omotepiano producer out here? I'm on the yes side of this argument. "Gbedu dey body/I've been doing this/e don tey." That entire bridge is quintessential Davido, every line sparkles with a knowing conviction. Davido is coming for all the dancefloors with this album, which is expected. This one is a hit-ready slapper. Short, straight to the point and effective.
"PRECISION"
This album has flown by. Haha, I like that opening line. I don't know about this decision to add a log drum to this, I think the konto/galala groove was really strong on its own. I guess we're keeping things modern. "As I dey here, I'm counting my blessings" is a resonant lyric. One of the most underappreciated things about Davido is how he's honed his voice to make everything sound infectious, even if the timbre is a little unconventional. "Precision" is a solid example of that, it all sounds effortless. This would end up being more of a deep cut, but it's one of the brightest spots for me so far.
"KANTE" (feat. Fave)
More Caribbean pop vibes, very colourful. Fave! Her voice is so distinct. I think people focus on the timbre of her voice more than how agile it is, which is really the sell of her singing power. Davido is mirroring Fave's melodies but with his own swaggering touch. This verse is giving Oli Ekun's "Agba lo n s'oro" vibes, LOL. It's the only thing I could compare it to. This is a really good hook. Yeah, this is going to be one of the shorter ones here. Good deep cut.
"NA MONEY" (feat. The Cavemen & Angelique Kidjo)
I heard "Sawa" and those guitars and I knew the Okorie brothers are in the building. Benjamin's voice was beamed in from an ancestral plane, and the way Davido slides in so majestic. The groove is grooving! "Be like mamiwota, why you fine like this?" I feel you, David. I just remembered that thread of Igbo women displaying utter beauty. God dey create. Ms. Kidjo! Always a force when she steps in front of the mic. Like 50 good things are happening on this song. This is such a pleasant surprise. Definitely a keeper.
"U (JUJU)" [feat. Skepta]
Any song that follows "NA MONEY" has to slap, man. Come on, Davido. Give me something. I like this, R&B-tinged slapper. "Tule"-era Davido is one of the greatest highlights in modern Nigerian music culture. I like the bounce on this. Big Smoke! Skepta on Nigerian pop jams is always welcome, he put on before—redacted. The pidgin bit is a nice touch. This is a solid song.
"NO COMPETITION" (feat. Asake)
I'm awake, man. The last couple of songs have kept me engaged and this one is already doing the same. "You go no say people fine/God design na elelele" is such a remarkable line. Bro, Nigerian women are so stunning. Like, you'll just be taking an evening stroll and you'll be thanking God for the gift of sight. I digress, my bad. Asake! Okay, talk to her! Yeah, this is a great verse. This is exactly how I'd expect Asake to yarn a babe if he's attracted. I like this song.
"PICASSO" (feat. Logos Olori)
These are some beautiful guitar strums. Davido really put on for the loverboys on this album, and this is going to be part of the reason why I need everyone to kill the Yoruba demon agenda. I'm trying to place this voice, I've heard it a few times before. Fuck, I hate this no credits P. (Editor's note: That's new DMW signee, Logos Olori.) Davido listening to Sauti Sol to prove his romantic-at-heart bonafides is funny to me, but I get it. Whoever this guest is, you put in a great shift.
"FOR THE ROAD"
Blaise Beatz tag, hope I don't hear no log drums. I like this sort of folk-pop direction, has some Caribbean pop bounce and colour to it. Davido dipping into his lower register is an interesting, if a little tepid, choice. LOL, guys have such wild ways to cajole women to get what they want. The choral hook is a nice touch but I don't think I want to hear this song more than one or two more times after this.
"LCND"
Penultimate song, let's get it. This is going to some emotional place, I think. Sike, my man is doubling down on his readiness to enjoy life and make money. You know what? I rate it, because legends truly never die. I automatically hate any line that references Lukaku; I'm an Arsenal fan, go figure. This beat is radiant and triumphant, fitting for Davido's proclamations. Will revisit this for sure.
"CHAMPION SOUND" (w/Focalistic)
Counting its leak, this song is almost two years old and I think it's time to call it what it really is: A CLASSIC. Caltonic SA and ___ gave Mr. Adeleke and Mr. Sebetso a heat rock of a beat. More than "Ke Star (Remix)," this song is the one that represents their chemistry and I think we need to start asking about the whereabouts of that joint EP. That Runtown line is Nigerian pop heritage, Focalistic's syncopated flow and Davido adding adlibs is one of the greatest feats in Nigeria-SA collaboration. Like I said, this is A CLASSIC.
Final Thoughts
001 is back and he means business. I don't think anyone expects Davido to be shaking off rust, but there's almost a concerted effort to get things going right from the bat instead of addressing his absence. 'Timeless' is a reassertion of greatness from one of the greatest entertainers of his (and any other) generation. Almost all of the 17 songs here are made with the intent of showing Davido at his most optimised, a hit song generator that distils his perspective as a young, famous and successful person into dance-ready jams.
For the most part, 'Timeless' comes across as effortless—maybe a little too effortless. Unlike how his last two albums helped us better understand him as a person that cherishes his loved ones ('A Good Time') and a man with a boulder-sized chip on his shoulder ('A Better Time'), this new album doesn't land revelatory punches. Also, there aren't too many musical risks, leaning heavily on Nigerian translations of Amapiano especially on the album's first half. The collaborations are remarkable, though, a diverse cast that help the project's variety and also underlines Davido's adaptability as a pop artist.
The driving force for 'Timeless' is invincibility. Between opener "OVER DEM" and penultimate song, "LCND," there's a triumphant air Davido walks in. Even though the moments of emotional realness are rare and undercut in favour of posturing, Davido's comeback is a worthwhile affair in pomp and self-conviction.
---