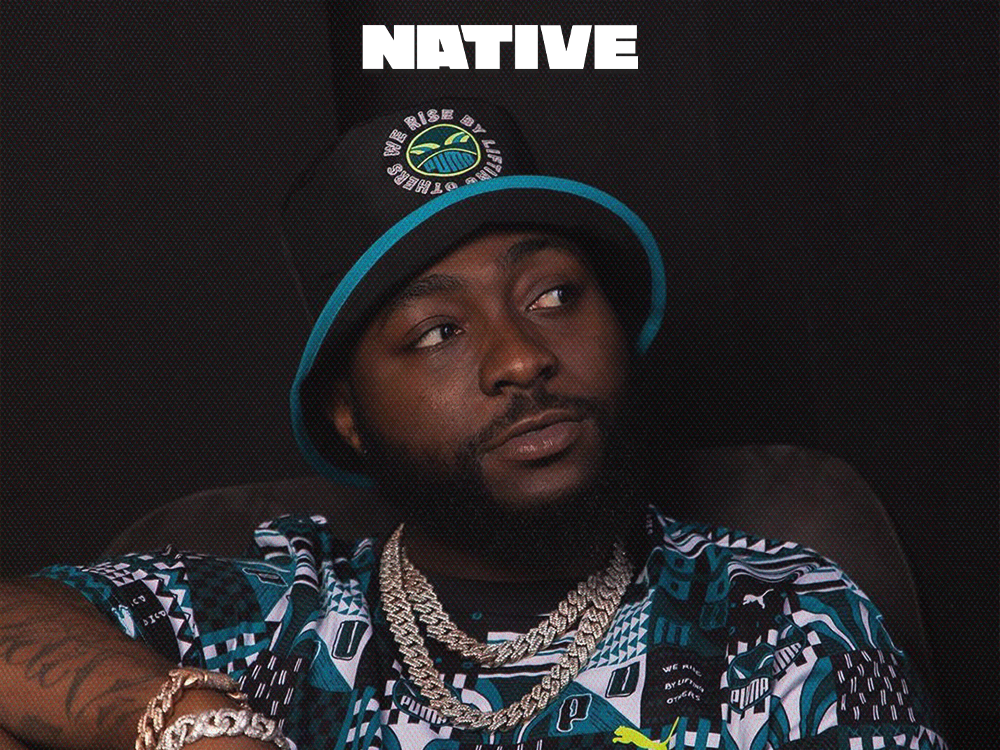 Davido's New Album 'Timeless' Marks His Indelible Legacy In Afropop
'Timeless' is out March 31
Last week, Nigerian music superstar Davido announced his fourth studio album 'Timeless' to instant fanfare. Both fans and fellow artists took to social media to share their positive feelings about his return to the scene after an accomplished yet turbulent 2022. 'Timeless,' which comes three years after 2020's 'A Better Time' feels more than an only-for-Davido project–it is a project both for Davido and his community of loyal fans and admirers who have supported his journey from a newcomer to a global renowned musician. 
View this post on Instagram
Since the start of his career, Davido has exhibited his affinity for the community, pooling the energies of those around him for maximum effect with his established everyman identity in the music industry. 'Timeless,' which drops on Friday, March 31, is another chapter for Davido and his community of friends and fans: a celebration of a man's trip through life's pleasures and adversaries. Davido first appeared on the Nigerian music scene in 2011 with the Naeto C-featuring "Back When," which he produced. He returned to Nigeria to pursue a music career after his early years in the US and in the UK and joined the likes of Wizkid, Burna Boy, Flavour and Tiwa Savage who were also tending their fledgling careers. While the feel-good "Back When" enjoyed significant airplay, it told a grass-to-grace story that wasn't a true reflection of Davido's roots. Months later, Davido, the son of a business magnate and a late university lecturer, embraced his blood ties on the instant club hit "Dami Duro." On the song's chorus, Davido proclaimed that he, omo baba olowo, the son of a rich father, was unstoppable. A thread of later released singles such as "Ekuro" and the Sina Rambo-assisted "Overseas" ushered in Davido's scene-stealing debut album 'Omo Baba Olowo: The Genesis' in 2012.
'Omo Baba Olowo: The Genesis' wasn't the critics' favourite but it did enough to draw attention to Davido, who never failed to represent his then-label HKN Music and its offshoot collective HKN Gang, which featured him and his cousins Sina Rambo and B-Red. Between 2013 and 2016, Davido consolidated his rise with a string of singles and collaborations within and outside Nigeria. He closed 2013 with "Skelewu," a dance-leaning track, which he supported with an instructional dance video, a dance challenge, and two music videos. The latter of the music videos was borne out of necessity after the first one (directed by Sesan) spawned criticism; it was shot in London by Moe Musa and was premiered exclusively on MTV Base UK. Davido went a step further to release an electronic version of "Skelewu" with American DJ group Major Lazer and Dutch DJ Wiwek, as well as a House version with South African group Uhuru.
Those collaborations rightfully expanded Davido's reach in the music industry. He continued on that path, featuring South African duo Mafikizolo on "Tchelete (Good Life)," Ivorian act DJ Arafat on "Naughty," South African acts Uhuru & DJ Buckz on "The Sound" and American rapper Meek Mill on "Fans Mi." In 2016, Davido changed gears by signing with Sony Music Entertainment in a bid to venture further into the foreign music markets. It was one of the first signs of global appeal that Nigerian music held; the following year, Wizkid signed with RCA Records/Sony Music International and Burna Boy signed with Bad Habit and Atlantic Records; and in 2019, Tiwa Savage signed with Universal Music Group's Motown Records. 
2016 yielded the five-track EP 'Son of Mercy' which found Davido expanding on his sonic identity and creating a hybrid of sounds that borrowed from Caribbean music, Hip-Hop and Pop. The project gave Davido more concerns than wins: it weakened his hold on the Nigerian or African music scene with Davido panning the project as "shit." Yet, 2016 wasn't all that terrible for the rising superstar. At the time, he took his departure from HKN Music and founded his own label imprint – Davido Music Worldwide (DMW), his eponymous incubator platform that launched rising acts and close friends such as Mayorkun, Dremo, Peruzzi and Yonda. Mayorkun, in particular, proved to be an instant success in the Nigerian market. His singles "Eleko," "Sade" and "Mama" became early fans' favourites and rose to the top of music charts in Nigeria and Africa. Since it was established, DMW has also accommodated more artists including  Ichaba, Lola Rae, Danagog, Fresh VDM, Speroach Beatz, DJ Ecool and Liya, who it has welcomed into its ascendant halls. Just as he did with HKN Music, Davido has never relented in promoting his artists and their music.
A year later, Davido re-emerged stronger than ever before, backed by a deal with Sony Music Entertainment and, in 2017, the resounding success of chart-smashing singles "If" and "Fall." The Kiddominant-produced "Fall" rose through charts, both at home and abroad, and became the longest-charting Nigerian pop song in Billboard history. Its accolades are endless; "Fall" appeared on Pitchfork's 200 best songs of the 2010s, was one of the most Shazamed songs in the United States and its music video is still one of the most viewed Afrobeats videos on YouTube with over 250 million views. As Davdio embarked on his back-to-basics mantra, he followed up with the Rae Sremmurd & Young Thug-featuring "Pere," "FIA" and "Like That." In 2019, he became the first solo African artist to sell out The O2 Arena in London, and throughout his career, he has amassed over 30 awards internationally.
As with everything in life, the good and the bad must cohabit. Davido has had his fair share of tragedies, with the death of close associates and friends such as Tagbo Umeike, Olugbenga "DJ Olu" Abiodun and Habeeb "Obama DMW" Uthman, to mention a few. News of those demises brought great distress to the artist, who has spent years fostering close-knit relationships with the brothers he has come to call partners at DMW. However, it was the recent loss of his three-year-old son Ifeanyi Adeleke in October 2022 that must have hit the man the hardest; with Davido retreating from the public eye to mourn the devastating loss. Through that period, fellow artists and music lovers never lost sight of their beloved 001, Nigerian Pop's everyman in every sense of the word. In December 2022, in a moment of rare proximity, loyal artists and fans organised a concert to honour the memory of Davido's son and celebrate his birthday. It was indicative of the great relationships Davido had built with fans—dubbed 30 Billion Gang—and fellow artists, whose songs and careers he had impacted. Moreso, it was a true representation of the calibre of the man who has spent the past few years putting it on for his people and his home city, Lagos.
Given that Davido is one of Nigerian Pop's most visible frontrunners, his discography has something in it for every listener. His previous projects packed 17 songs each and are best viewed as collections of potential hit songs rather than cohesive, narrative-enhanced bodies of work. Aside from the preceding singles, 'Omo Baba Olowo: The Genesis' gave listeners "All of You" and the Ice Prince-assisted "Feel Alright"; 2019's 'A Good Time' housed "If" and "Fall" but also delivered "1 Milli," the WurlD, Naira Marley & Zlatan-featuring "Sweet in the Middle," "Assurance" and the Chris Brown-assisted "Blow My Mind." Barely a year later, Davido served up its follow-up 2020's 'A Better Time,' which expanded on his hit-making abilities with strong cuts such as "FEM," "Jowo," "Something Fishy," the Mayorkun-assisted "The Best," the CKay-featuring "La La" and the Mayorkun & Sho Madjozi-assisted "I Got A Friend." Some proponents argue that Davido's albums have lacked the era-defining quality of his contemporaries, for instance, Wizkid's 'Superstar' and 'Made in Lagos' or Burna Boy's 'Outside,' 'African Giant' and 'Twice as Tall.' Whether that is an issue to Davido, no one can say, but in his 2022 single "Stand Strong," there was clear storytelling and intentionality to his music, as he showcased a level of depth and maturity.
His forthcoming album, 'Timeless,' too, has 17 songs, with Davido's 2021 single Focalistic-featuring single "Champion Sound" making an appearance. "There is a time for everything. A time to [grieve] and a time to [heal]. A time to [laugh] and a time to [dance]. A time to [speak] & A time for [silence]," Davido shared in the announcement video for the album. While there is no one way to process everything he has experienced in recent times, we might be getting some of Davido's most vulnerable moments on display; or we might get the usual Davido: hitmaker par excellence; or both. 
In preparation for the album, Davido has announced live shows in Lagos, London and New York, which, in a way, is a thank-you gesture to his fans who have remained dedicated to his life and music. There are also scheduled meet-and-greets with fans in New York and the UK for his fashion collection with PUMA. Davido has his hands full and rightfully so; both he and music lovers around the world deserve a grand return to the scene. One thing is clear, though: 'Timeless' will connect Davido to his community of friends and fans and serve as a healing process and reinstate the man where he belongs: happy and making music.
Featured Image Credits/The NATIVE