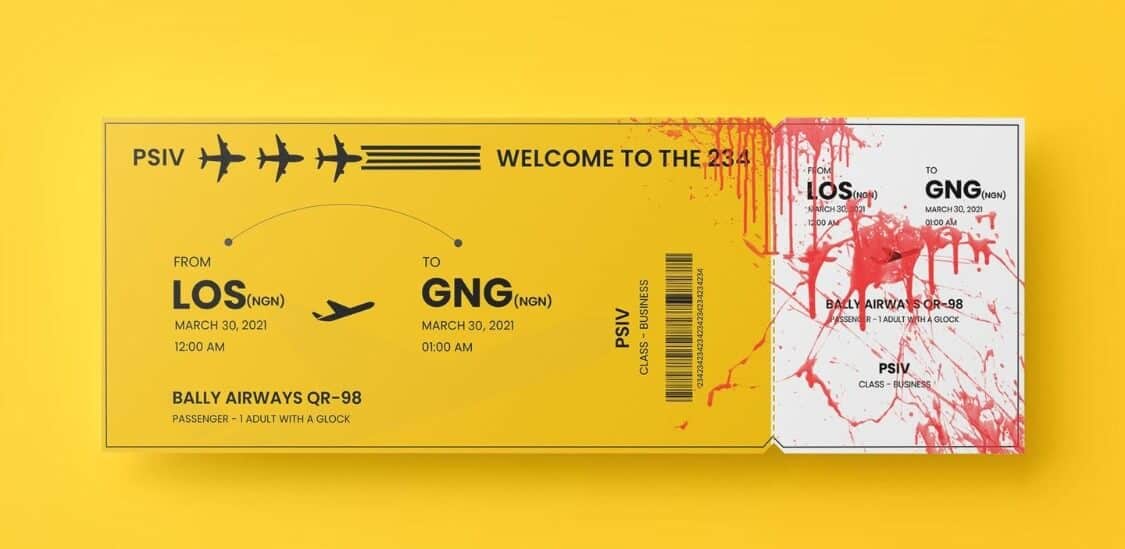 Listen to Psiv's drill EP 'Welcome to the 234'
From Kumerica to Lagos
For many years, African music was synonymous with Afropop but thankfully, with the rise of the new vanguard of hitmakers on the continent, the perception of music is clearly changing. Amongst the myriad of genres now rubbing shoulders with sounds and inflections on the continent is drill music which has recently experienced a sonic boom.
From Kumasi to Johannesburg, Lagos, and more, the past few years have seen many new artists are adopting drill's sensibilities into their music while rooting their lyrics in their distinct cultural differences. Psiv, a UK-based Nigerian rapper is currently making a play to be at the forefront of his country's growing drill scene with the release of his debut EP 'Welcome To The 234'.
View this post on Instagram
These days, it's not surprising when an artist jumps from one sound to another. After majorly exploring Afroswing, a subgenre that was born in the UK, for his earlier releases, Psiv flipped the switch when he released "Gangland", an up-tempo drill number featuring South African rapper and Fresh Meat alum Espiquet. The quick shift in gears afforded the rapper a place to confront the grim realities of Nigerian youths following last October's EndSARS protests. With the release of his debut EP, Psiv now expands on his experience as a young Nigerian over the course of 5 tracks which mirror the vibrant and sometimes chaotic energy that characterizes Lagos, his hometown.
Packing a dizzying array of vocal deliveries, rhyme patterns, and quotable bars, his debut EP gives us a sound introduction into the rapper's worldview. The snappy, bass-heavy beat on the project's opener "Welcome" afford him ample space to fire off reams of hard-hitting bars about the city where he spent most of his formative years. "The government's mad, it's a vicious cycle/it's peak in these streets, it's shite too" he raps over the swelling up-tempo beat produced by Verse II, with visible anger in his voice about the stifling nature of his country. This theme runs through to the project as Psiv represents the anger and frustration that many of the young people in Nigeria currently feel towards a failing system and a corrupt government.
But it's not all about the city's hardship, there are ordinary moments. On "Story", Psiv turns his attention to his opps and naysayers rapping insults and flexes with lyrics such as "Half of the streets don't know my story/See don't chat to me like we're brodies". Then elsewhere on "Mbappe" featuring rapper Chuckgidi, he spits potent bars about the city's nightlife which he and his team have on lock like French pro footballer Kylian Mbappe. Psiv rounds off the project up with "Spin It", a succinct boastful track where he sends a shout-out to him and his team as they have successfully "locked the streets with riddims".
The entire album soundtracks a flight experience from London to Lagos allowing listeners to traverse through a sonic manifestation of the rapper's multicultural reality. Even the project's rollout was made to represent this with its unique boarding pass image which takes listeners on a flight from London to the +234, Psiv's 'Mad land'. The symbolic use of the country's dialling code cannot be ignored, the rapper shows that drill is well and alive in Nigeria. 'Welcome to the 234' is clearly a glistening showcase of his newly refined confidence.
Stream Psiv's debut EP 'Welcome to the 234' below.
Featured image credits/AdepojuEmmanuel
---