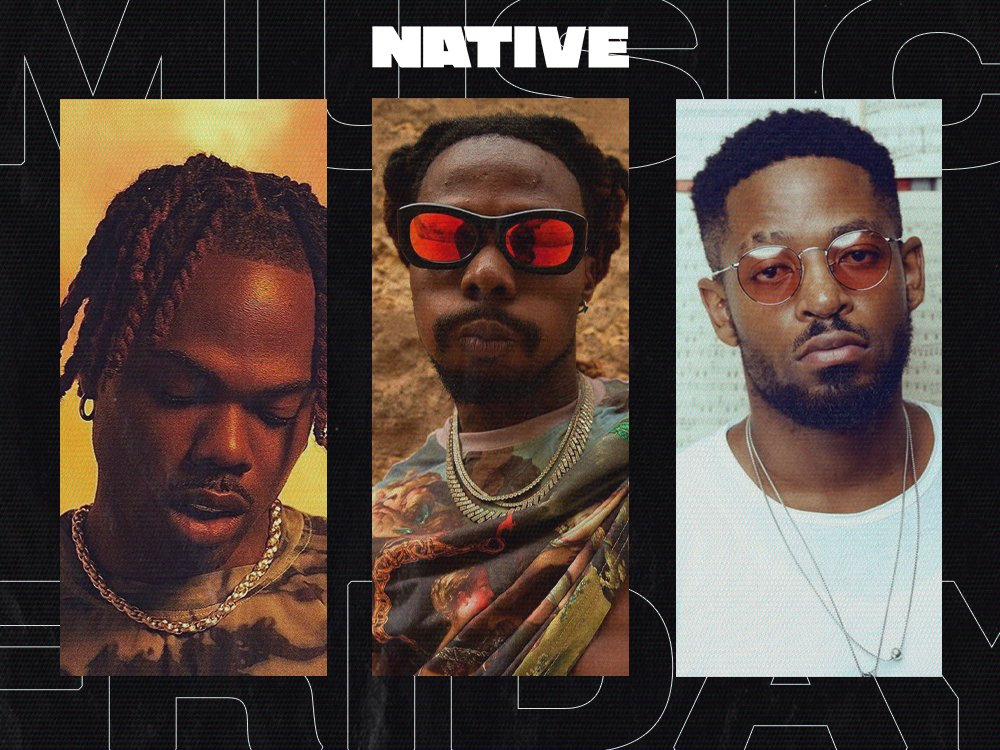 New Music Friday: New Projects from Prince Kaybee, Asake, CKay & more
fresh tunes to kickstart your weekend
In a singles-dominated market, putting out projects feels like an act of faith. Faith in the attention span of the contemporary human mind, but also in the expansive vision of projects, the linkage of different parts to create an immersive experience. As such, projects are highly celebrated by The NATIVE and that's what New Music Friday embodies. Being the prime date for new music releases across the Afropop soundscape, it's only right we launch you into a befitting weekend, carried on the distinct, complex thrills of the albums and EPs that's been put out. On this week's New Music Friday, we have collated projects from around the continent, each boasting sounds that are bound to keep you sonically alert.
PRINCE KAYBEE – 'MUSIC THEORY'
Afro-house over the years has achieved outstanding feats as the uniquely ethereal sounds rock the airwaves of mainstream audiences across the globe. A strong flag bearer and returning explore of this genre is South African DJ-Producer, Prince Kaybee. His recent efforts sum up in an instrumental-led 12-track album dubbed 'Music Theory.' Similar to his 2022 show stopper, 'Gemini,' the recently released project showcases Kaybee's rich ear for unique sounds as he masterfully crafts a layered body of work filled with mind-blowing synths and vocal features from across the continent.
ASAKE – 'WORK OF ART'
Asake's run has been nothing short of awe-inspiring. After an outstanding breakout run, Asake doubles down on his efforts with the release of his sophomore album less than a year later. 'Work of Art' sees the Lagos-born singer more self-assured and affirmed, accompanied by skilled penmanship displayed in a seamless balance of Yoruba, Pidgin and English. Magicsticks also reiterates his noteworthy production and mastery of Asake's lush Neo-Fuji and Amapiano sound, scoring 11/14 of the credits on the project. From the solemn intro "Olorun" to the Blaisebeats' produced "I believe," Asake -more than anything- is telling us just how grateful he is to do what he does.
CKAY – 'SAD ROMANCE (DELUXE)'
It's the season of deluxe and CKay is surely not missing out. Since his crossover to international audiences with "Love Nwantiti" and all its remixes, the self-proclaimed emo prince has captured the hearts of many with his toxic love stories and mellifluous vocals. He multiplies his efforts with the release of 'Sad Romance (Deluxe).' The new and improved version contains Blaqbonez-assisted "Hallelujah" where he expresses his appreciation for God and other new tracks re-fit across several corners of the album. From the Amapiano-infused "NNEKA" to the sensual mid-tempo track, "nwayi," 'Sad Romance (Deluxe)' offers more love-themed tracks guaranteed to have you swooning.
OMAH LAY – 'BOY ALONE (DELUXE)'
Over the past few weeks, Omah Lay has been crowned the front runner of the term Afro-depression for a number of reasons. Through his admirable run, he has been able to perfectly articulate feelings of uncertainty and sadness cognisant with many people in the most heart-warming and engaging way. His expansive catalogue, tracing back to 'Bad Influence' and his most recent release 'Boy Alone (Deluxe)'   are proof of this. Boy Alone (Deluxe)' generously offers 7 new tracks featuring Latin-American like Ozuna on "Soso" and more stellar solo performances.
CHMBA – 'OKONGOLA CAUCUS'
Malawian DJ-Producer Chmba delivers a clutch performance across 5-tracks including the nIGEL-assisted "Okongola." With barely 15 minutes to make an impression, Chmba's debut serves makes an mentionably dazzling impression with the offering a mid-tempo to upbeat tracks laced with hypnotic electronic embellishments. 'Okongola Caucus' serves a unique composition of several Pan-African influences with soulful and magnetic vocals communicative the EP's message.
SEAN TIZZLE – 'DUES'
The last time we saw a well rounded album effort from Sean Tizzle was 2018. Since then, the Nigerian pioneer has been in and out of the scene with singles scattered across the last five years. Now, he delivers a mix of upbeat, groovy tunes to praise-led hits in his 12 track album 'Dues.' The surprise release dabbles smoothly between Yoruba and English sung tracks with fresh, soulful touches.
DARKUA – 'U'VE BEEN HERE B4'
On her debut extended play 'U've Been Here B4,' Darkua offers 4 tracks rich with soulful vocals and melodious instrumentals on relatable stories of love and heartbreak. She explores feelings of uncertainty and the road to self discovery while unapologetically stating her feelings for her love interest.
---
Featured Image Credits/The NATIVE