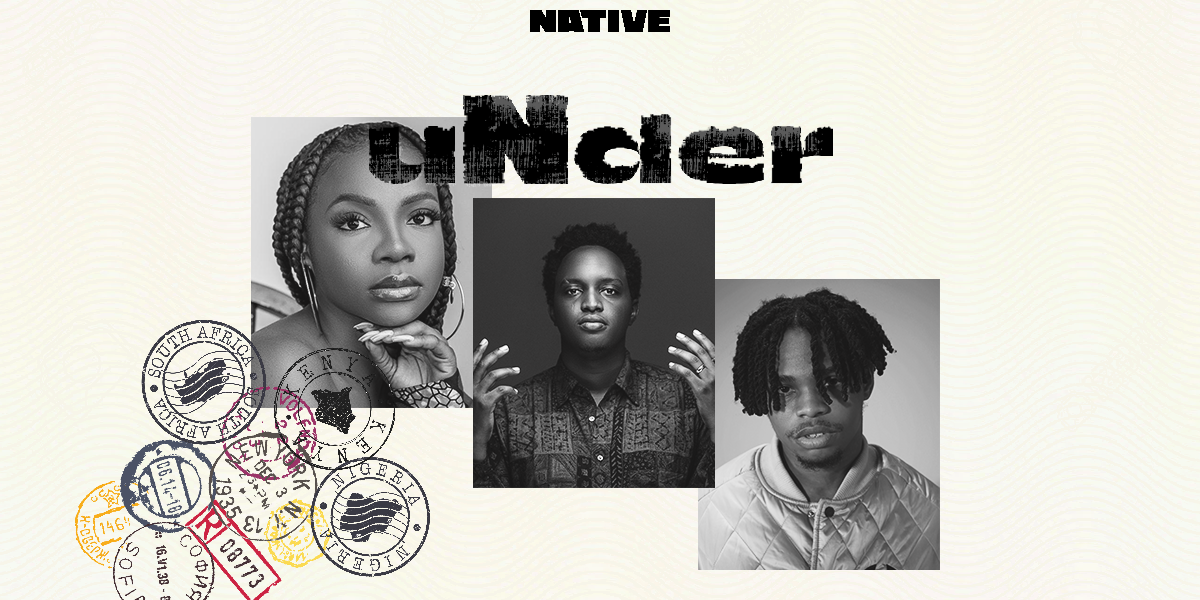 uNder: Best New Artists (May 2023)
Featuring Joshua Baraka, Ugoccie, Yarden & more.
The soundscape across Africa and its diaspora is at its most connected. Streaming and social media continue to be the main drivers for listeners to experience urban African music in all its expansive, world-beating glory. A heartening part of this renaissance is being able to discover budding African artists all over the continent and beyond, making exciting music, growing their fanbases and inching towards varying levels of stardom.
For this month's uNder column, The NATIVE's editorial staff have curated another great list spotlighting six artists making great music and eye-catching moves. There's Uganda's latest, bonafide breakout star Joshua Baraka, Nigerian sound polymath Kemena, Ghanaian-British DJ, producer and experimentalist Hagan, and three more artists that deserve your ears and eyes. Read our breakdown of each artist below and listen to our uNder playlist here.
Joshua Baraka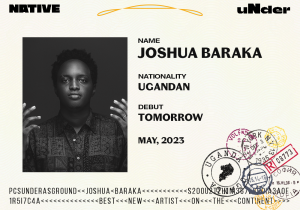 Joshua Baraka sings about big feelings. "I am losing myself/I'm crying inside but you cannot hear me," he sang on his 2020 debut single, "Tomorrow," an indulgent snapshot of enveloping melancholia. It turns out that the remedy to his gloomy demeanour would be the warm embrace of a really good friend or a lover, as he plaintively hopes on the chorus. That expressiveness is an integral part of the Ugandan singer's world-beating potential.
Born and raised in Kampala, Joshua Baraka took to music from a very young age, growing up in a house where his mom sang in the church choir and music homegrown icons like Radio & Weasel served as the daily soundtrack. Taking definitive steps to actualise the ambitions he'd been harbouring for years, he started writing and recording demo tracks during the Coronavirus-induced lockdown of 2020. Those beginnings served as the foundation for his 2021 debut EP, 'Baby Steps', with his gently raspy voice belting out passionate lines. "Everybody's looking for something/But I am looking for a little happiness," he intones on highlight "Be Me."
In 2022, he cranked up the intensity with a handful of singles and feature collaborations, culminating in his second EP, 'Watershed'. On that sophomore project, he remains as emotive as ever and he showcases a greater handle of his voice over flamboyant musical choices that range from Pop ballads to groovy R&B. Right now, Joshua Baraka is a bonafide breakout star. "NANA," his upbeat, dancehall-influenced slapper from earlier this year, has earmarked as a revelation and has shot him to greater popularity in Uganda and across East Africa. The new remix features Nigerian singer Joeboy, Ghanaian pop star King Promise, and revered Kenyan singer Bien (of Sauti Sol), potentially placing his growth within a pan-African context. The immediate future looks incredibly bright.
Zee Nxumalo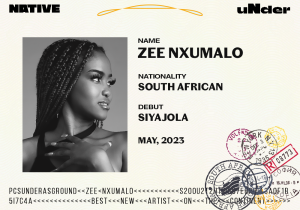 Song covers have consistently proven to be a great medium for budding artists to showcase their raw talent, refining their abilities in the public's full view without the immediate high stakes of creating their own music. Since her early teens Zee Nxumalo has been sharing song covers, hitting her first viral moment in 2018 with her cover of "AmaBlesser," the DJ Maphorisa-assisted smash hit by Mlindo the Vocalist. She was only 15-years old at the time. Rather than immediately leverage that taste of notoriety into a music career, Nxumalo continued to share more covers and round out her artistry over the next three-plus years.
Early last year, she officially debuted with the romance-themed single, "Siyajola," her siren voice gleaming over soulful, R&B-indented production. Now working with veteran producer Profound, under the auspices of the indie label Punchline Media, subsequent releases have shown a clear sense of identity to the singer's music, revolving around being a young lady experiencing the mundanities of life while nurturing a strong drive to become a music star. On "eKhoneni," the opener to her June 2022 debut EP, 'KwaNxumalo', she echoes her mum's admonitions to work hard in service of her dreams, an ethos she's explicitly embraced.
Raised in Alexandra, Johannesburg, Zee Nxumalo sings entirely in IsiZulu, making music that ranges from smooth folk-pop to buoyant Amapiano. In March, she released the deluxe edition of her debut EP, with four additional tracks and a remix of the Azana-assisted "Pholile." In a full circle moment, the remix features a verse by Mlindo the Vocalist, and its accompanying set of visuals recently marked her music video treatment. There will be more videos and there are more achievements to covet for the eSwatini-born singer, but it's undeniable that her recording career is off to an impressive start.
KEMENA
In 2020, an album crept up on the radar of Nigerian music lovers. Its creator had the unassuming name of Kemena, but the music—emotive, orchestral, and measured—was unmistakably the product of a genius. 'Bond' was Kemena's push into popular plains, but in truth, the Lagos-born artist of Anambra descent had been etching out his place about two years prior.
'Vertigo' was the artist's debut, a free album which demonstrated the superb qualities he would fully embody. Endearing him to an underground fan base, the career of Kemena continues to thrive on genuine fan love. Where recent songs like "Vowel Sounds" and "Rewind" incorporate pop flourishes, they're still embracing of Kemena's warm vocals and intimate songwriting which thrilled early listeners on cult classics such as the folksy "Ibadan" and "International", whose laidback energy was burnished by an effervescent Highlife melody, harkening to Kemena's undergraduate years in Enugu, which were also his formative years as a musician.
A producer, songwriter, and audio engineer, Kemena ticks many creative boxes. He shares a profile quite similar to Jon Bellion, soundtracking modern Afropop while keeping some distance from its distractions. In that sense a purist, Kemena has however opened up his process to more creatives in recent times. No better is this exemplified than 'Body & Soul', the sophomore album from Joeboy where he's credited for all the aforementioned skills, and co-writing "Contour" which is an imminent classic pop song. With a new single ("Casablanca") released and a full length project expected, the year promises to reach new heights in the awesome career of Kemena.
UGOCCIE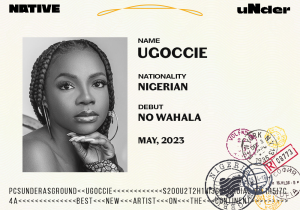 When TikTok began influencing the music level, few understood its potency on deep levels such as Ugoccie. A former On-Air Personality, she took to the form like a duck to water, offering prospective listeners an intimate perspective into her music. Possessing a voice colourful and lithe as herself, her first popular moment came when she aligned with the cultural moment of a prestigious Igbo woman's burial. Obi Cubana, that woman's son and popular businessman, funded an online challenge, and suddenly Ugoccie's voice was heard everywhere one went.
Before then, Ugoccie had built her reputation with earworms such as "Do You Really Like Me" and "No Wahala". Both songs flexed her rapping ability, but they also centred her willingness to pass across moral messages, especially using the Igbo language. Last year's "Breakfast" featured her great contemporary Phyno, around the same time Ugoccie was captured playing her music for Don Jazzy. With obvious celebrity appeal, Ugoccie's ascent has been one of determination and smartness, playing the business as eagerly as she creates. 'A Piece Of Me' solidified her 2022, boasting collaborations with musicians such as Niniola and King Perryy, while the closer "Man On Fire" was enriched by the brassy appeal of Highlife.
Ugoccie exudes a lot of confidence, in her craft and her presentation. A champion for femininity and individuality, there's no doubting her identity. Rather than play to the trends of the streaming era, Ugoccie has doubled down on the performance aspect of music, creating songs with communal appeal. Her newest record "Ifenkili" boasts a sunny melody that's reminiscent of wedding classics by Flavour, but Ugoccie is definitely her own woman. There's so much she's doing well, and it's only right the stars are aligning in her favour.
HAGAN
Since 2012, music producer and DJ Hagan—born Brendan Kwabena Gyimah Hagan Opoku-Ware—has been active in the music scene, adding his perspective to the bass-heavy UK Funky sound with 2013's 'Afrodub,' 2014's 'Holding On' and 2016's 'Lockdown.' Raised in South London with Ghanaian roots, Hagan sought to connect influences from both African and diasporan cultures, starting with 2017's 'Roots' and 2018's 'Yenkyi'; on those projects, Hagan retained traces of UK Funky and immersed them into varying soundscapes such as Gqom, Highlife and Afrobeats, culminating into powerfully heady, dance-stirring music.
On his 2022 debut album 'Textures,' Hagan finetunes his sonic iterations, working hand in hand with artists from South Africa, Ghana, Nigeria, Gambia, Brazil and the UK. Inspired by the camaraderie of Ghanaian fishermen, Hagan is the glue that unifies the experiences and diversity of him and his guests as they spin soundbites on topics of heritage ("Welcome to Ghana"), romance ("Heart" and "My Love") and father-son affection ("Outro (Baffour's Son"). 'Textures' is a new beginning for Hagan, whose relentless creativity and experimentation give him endless possibilities for the future.
YARDEN
For every emerging music act, finding the sweet spot between being yourself and catering to the demands of the mainstream audience can be challenging. The Abia State-born Yarden has been carefully carving his path, sprinkling his interpretations of Hip-Hop and Afrobeats with an emotional core that is solely his. Four years ago, Yarden began his sojourn in music, making cover songs and swaddling Trap-influenced bass and synths with his velvety vocals on the 2020 Swayzee-assisted "Wild"; he further pushed his Rap flows and cadences with 2021's "Fl3x," reiterating his love for the finer things in life.
Last year, Yarden added a new weapon to his arsenal, showcasing his competence for the Afropop scene with "Wetin," a ditty based on romantic expectations. He started 2023 with "Busy Body," an achingly sweet song about the pain of rejection and a constant need to prove his loyalty. Beyond the music, there is an intentionality with Yarden's branding, with visuals and fashion choices borrowing from mainstream and alternative influences. Earlier in the year, Yarden teamed up with fellow Nigerian rising stars Kemuel and Jayman for the impressive Soul/Funk number "Onome," drawing inspiration from acts such as Silk Sonic and Daft Punk. While he is yet to release a project, Yarden has proven with a few tracks that his talent is on the ascendancy and deserves every attention and respect it receives.
---
Written by Emmanuel Esomnofu, Dennis Ade Peter & Uzoma Ihejirika
---