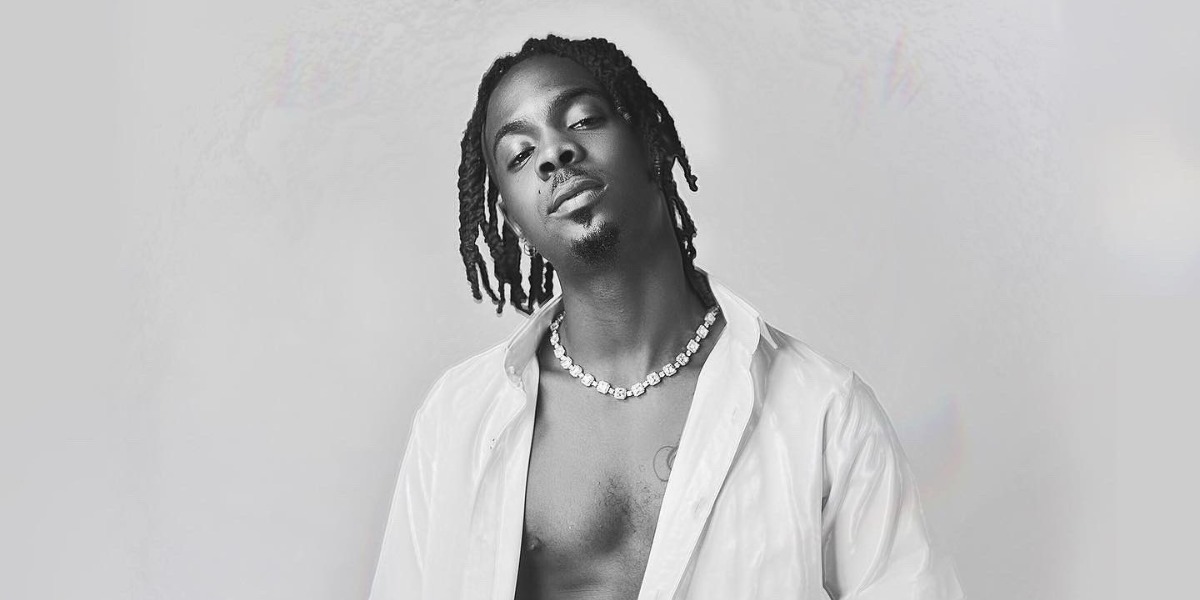 Young Jonn Makes His Debut With 'Love Is Not Enough'
His debut EP
After years of inventing himself as one of the most inventive street hop producers in the game, Young Jonn released his first official single last month, the rhythmic "Dada." Off the back of his debut single, the mastermind behind hit records such as Naira Marley's "Mafo", Lil Kesh's "Efejoku" and veteran rapper Olamide's "Bobo" inked a deal with record label, Chocolate City Music.
Today, Young Jonn emerges with his debut EP 'Love Is Not Enough', a 5-track offering which draws production elements from Afropop, R&B and soul, intermingled with his light, melodious vocals and heartfelt lyrics. The tape features production credits from a fine collection of beatsmiths in the country such as Type A, Smyley, Niphkeys with additional production from Young Jonn himself.
View this post on Instagram
'Love Is Not Enough,' as its title suggests, is a collection of romantic anthems tracing the course of a relationship from initial lust to the inevitable acceptance of remaining just friends. It  features records such as "32", "Dada", the lead single off the tape and "Normally", all of which sees the artist delivering instantly catchy melodies over memorable production.
The EP serves as a taster course to what Young Jonn has to offer, running the span of moods in its 13 minute run-time. On the first single, "32", the artist chants romantic lyrics such as "I dey shine my 32 because this love dey sweet my belle/Omoge I go give am all to you", opening up to his love interest about how she makes him feel. His love for women is delivered with a fiery passion gleaned through his sincere writing. 
'Love Is Not Enough,' is a welcome change from Young Jonn's track record as a producer. Here, he puts his examines the dissolution of a relationship, delivering a glittering debut that presents all sides to the producer turned artist. Speaking about the EP's thematic choice, Young Jonn shared:
       "Love is great, Love is necessary, Love is beautiful; but Love is not enough."
Listen to 'Love Is Not Enough' here.
Featured Image Credits/YoungJonn