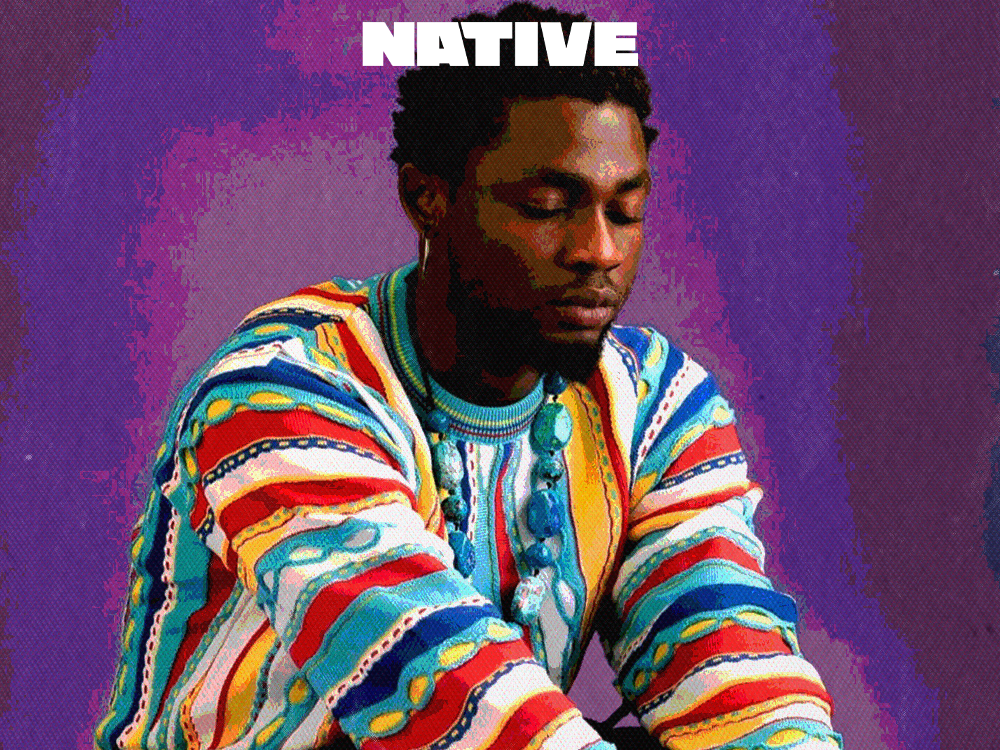 4 Takeaways From Omah Lay's 'Boy Alone (Deluxe)'
The Port Harcourt-born musician extends his introspective streak
Destiny can be delayed, but it is never denied. During the press runs in the aftermath of his breakout 2020 year, Omah Lay expressed the reasons for going into music. Apparently he'd worked as a producer and songwriter in his native Port Harcourt, but his better-known collaborators were adamant of giving him credit. Spurred by the discomfort of ill-paid anonymity, he struck out on his own, releasing a string of emo-centric songs that quickly scored him an underground fan base and brought him to the transcendental moments of "Bad Influence" and "You" at the onset of the world-shifting pandemic. 
Since then, Omah Lay has been one of Afropop's brightest lights. An original with consistent flair, he combines a generation's penchant for self-awareness with unique sonic choices created by himself and other talented producers such as Semzi and Tempoe, among others. Last year's 'Boy Alone' was most enduring; maturing into his hedonist and often nihilistic themes, the album's minimalism allowed his emotive range to emerge beautifully, leading to, not just Album of the Year nods, but well-wrought opinions on why it is one of the most memorable debut LPs we've ever listened to. 
View this post on Instagram
Arriving yesterday evening, the deluxe version of 'Boy Alone' is here. Omah Lay continues in the path of the forlorn, placing existential inquiries side by side with exquisite grooves. With five new songs, it's a renewal of the intimate and poignant songwriting Omah Lay established on its original, leading to a number of online conversations that's trailed its release. 
Here are some takeaways from the 'Boy Alone' deluxe. 
THE CONSIDERATIONS OF MENTAL HEALTH 
Omah Lay has often been described as the pioneer of "Afro Depression," a colloquial online expression that highlights the major theme of mental health in his work. In interviews, he wearily recounts tales from his personal life, the death of his father (who 'Boy Alone' is named after) and how he basically had to grow up much earlier than his mates. His music carries that sensibility of feeling out of touch with the world. 
The five new songs on this deluxe all have smatterings of that broodiness. "reason" features the familiar pair of danceable progressions and introspection, as Omah Lay asks, "What are we doing, my dear?" with a philosopher's simplicity, while crafting its hook and remaining parts with that evocative lightness in his pen. "Do you even listen to yourself, you're living inside your head," he sings with emphatic wisdom on "come closer". Even when he broaches romantic terrain, as on "it's yours" and "joanna", there's a lurking sense of danger, as the manifestation of past traumas limit his ability to be vulnerable to love. 
HE STILL HAS A PRODUCER'S EAR FOR SOUND 
Being a superstar, Omah Lay doesn't produce as much as he used to, but he still has a producer's ear for sound. 'Boy Alone' was demonstrative of that quality as he co-produced a number of the records, essentially contributing to the famed originality of his sound. In his deluxe, he continues in pristine form. 
Omah Lay wields his voice like an instrument. This instrument most resembles the rhythm of a lightly-hit percussion, flowing with the intricacies of Port Harcourt lingua. Even when rinsed in R&B qualities, the melodies on records such as "come closer" and "it's yours" have a peculiarly Nigerian flavour. Heightened by his unique word choices and phrases, Omah Lay makes the producer's work seamless. Perhaps some people would find issues with his enunciation; as on "reason," it's sometimes hard to hear what Omah's singing about, but I believe it's a stylistic choice that makes the listener return, hoping to unlock the words. As they do, the brilliance of his melodic writing unfurls more beautifully. 
THE PECULIAR ARRANGEMENT OF THE DELUXE 
Deluxe albums are still a relatively new concept to afropop audiences. In recent memory, Wizkid's 'Made in Lagos' was the first home-minted album which had one, but there's been an explosion in recent times. Rema and Ayra Starr have had really interesting arrangements for their deluxe albums; mixing the new records in-between the old tracks, they set up the albums interestingly. Rema even described his as an 'Ultra' version, setting up the album to be received in fresh light. 
The 'Boy Alone' deluxe shines with similar novelty. All the new songs are placed at the beginning, while the former album arrangement follows. The only change comes from "soso," which is bumped up from its late album cut position. Following "joanna," it's a curious choice that's most likely influenced by the similarity in the songs' tempo, while the thematic union emerges from the shared bemoaning of a love affair. It remains to be seen if the arrangement would work successfully in terms of streams, but right now, it demonstrates that Omah Lay's attention is to the music and the music alone. 
OMAH LAY'S UNDERSTATED COMMERCIAL VISION 
Afropop exists at a very high level of global importance right now. The Grammys after all announced a quite divisive 'African music' category some days ago, meaning that more than just racking up numbers, there's a new lane for critical appreciation for musicians orbiting the continent. In Nigeria, the race for global hit songs have spawned interesting sonic choices and collaborations, but Omah Lay is running his own race.
His commercial vision is understated because it emerges as second place to the music. Regardless of his immense reach, he's only featured artists with genuine appreciation for the songs they're appearing on, more often than not contributing greatly to its overall appeal beyond their name. On "attention", the Canadian superstar Justin Beiber was indicative of this; on here, it's Ozuna and Aitch on "soso" and "imagine" respectively. While the former has been released and parsed through critical ears already, the United Kingdom rapper delivers a stunning verse on the latter. Familiar to Nigerian audiences through his collaborations and the "Come And Go" record which had Omah-esque depression-couched-in-hedonism themes, it's a purposeful alliance of vision. Thus the record sounds like an extension in the narrative tapestry of Omah Lay, rather than a stand-alone. For the purposes of this deluxe, it's an artistic handling of Omah Lay's commercial intent. 
---