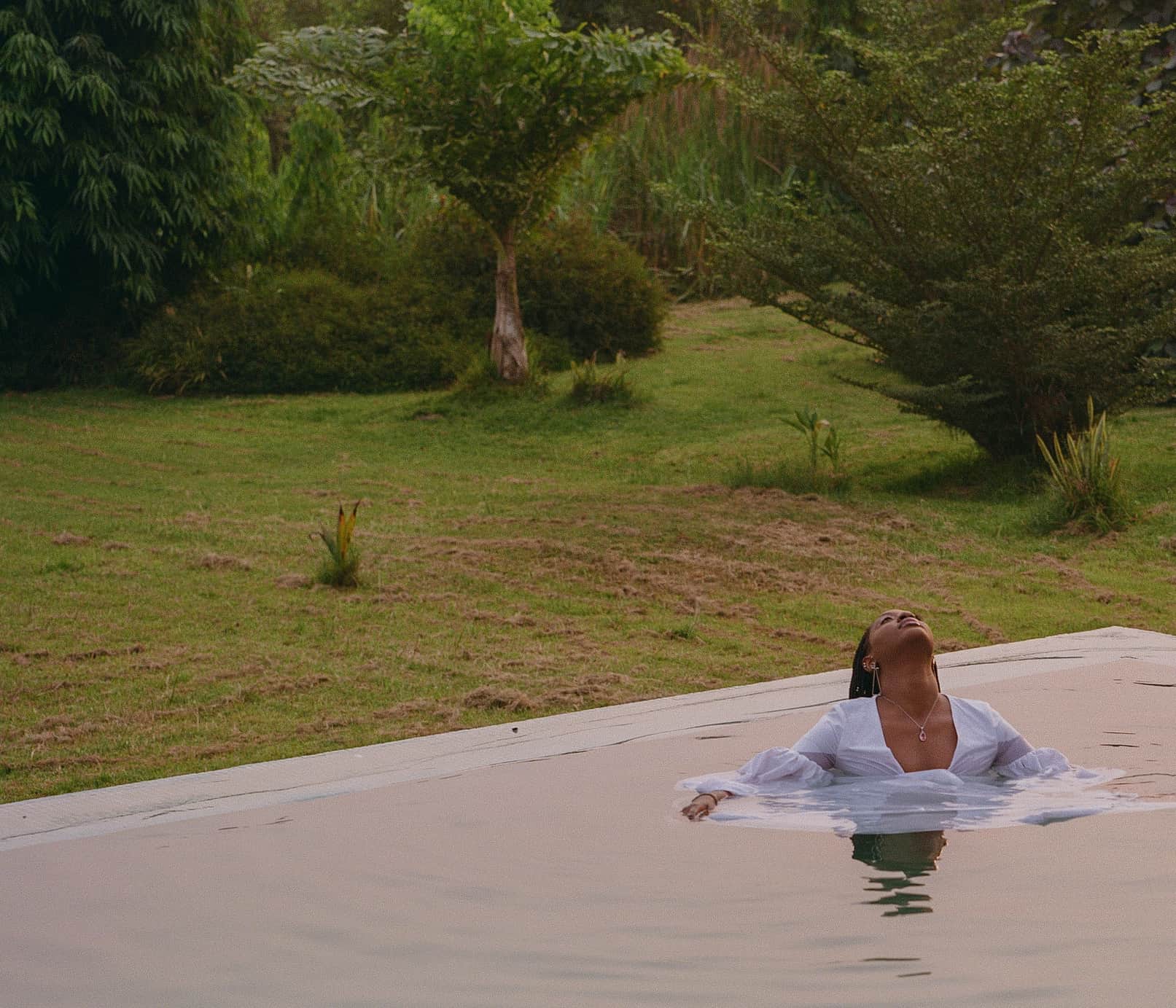 Tiwa Savage's "Dangerous Love" and "Koroba" make chart history
Ahead of her forthcoming studio album, 'Celia'
This time two years ago, Tiwa Savage would have been prepping for her first ever UK headline, a sold out show at the honourable O2 Indigo concert venue in London. This time last year, still celebrating her gripping feature on Beyoncé's The Lion King compilation album, 'The Lion King: The Gift', Tiwa Savage was crossing the Ts and dotting the Is on her debut single under Universal Music, "49-99".
It's safe to say that August is a particular month of power for Africa's self-ordained Number One Bad Girl. Announcing her forthcoming third studio album in May, news of 'Celia"s imminent arrival – August 28 – is sweetened by further news that its two promotional singles so far, "Dangerous Love" and "Koroba" have made history in the Nigerian airplay charts. Compiled by TurnTable Charts, yesterday it was revealed that Tiwa Savage has now become the only artist to debut multiple songs in the top ten of their Top Airplay Charts, joining the likes of Rema, Omah Lay and Adekunle Gold to have multiple top ten records in a week.
.@TiwaSavage is now the only artiste to debut multiple songs in the top ten of Top Airplay Chart

Dangerous Love – No. 7 (chart dated July 20)

Koroba – No. 7 (chart dated August 17) https://t.co/HPK6JXG7RA pic.twitter.com/DopF2qG0C4

— TurnTable Charts (@TurntableCharts) August 17, 2020
For those who don't know, TurnTable Charts are a freshman charting body in Nigeria (whose week one only dates back to July 9, despite a false start in April), taking on the responsibility of keeping track of the most streamed songs in the country, and TV and radio airplays from local data, neatly categorising them into three distinct charts. Nigeria has been notoriously lacking in a formal, credible charting system, and with the recent launch of the controversial Official Chart's Afrobeats Chart, calls for our very own structure of ranking have become even more forceful.
In this time, TurnTable Charts have been working on bringing the industry "more credible and accurate data", says their Editor-In-Chief, Ayomide Oriowo, by which we can safely judge which songs and artists are indeed favourite of the people. Speaking to NATIVE of his motivations for launching the TurnTable Charts, Oriowo narrates:
"The only reason you know Lil Baby is having a fantastic year is cos there's a Billboard that lets you know. The only reason [we know] "Thriller" is the biggest selling album is because there is chart publication that makes you aware of that. We knew that Nigerian music needs a chart publication, it needs that story to be told. That's the only way you can know what's popular, what genre is more dominant and the consumption behaviour of listeners. So we decided to start TurnTable Charts… Now, we have a credible chart for the biggest means of consumption in Nigeria (Radio)."
Charting the week after the song was released, "Dangerous Love" entered into TurnTable's Airplay Top Ten at number seven, reaching its peak position (for now) at number four, last week. Not the only milestones the Cracker Mallo-produced single has scored, less than a week after it aired, "Dangerous Love" had already reached top ten positions in 16 African countries, amassing five million streams in a fortnight.
Arriving not up to two weeks ago, though it seems like much longer given how ubiquitous the single has been since, "Koroba" yesterday joined "Dangerous Love" on TurnTable's Airplay chart, at chart position seven, currently sitting right below the 'Celia' lead single, which has dropped two places to number six.
However on the same day she celebrated her charting achievement, Tiwa Savage would also be robbed of rightful recognition. Yesterday also, age-old music platform, NotJustOk posed the question, "whose album are you patiently waiting on?", with a four-square image of Adekunle Gold, Davido, Wizkid and Fireboy, leaving Tiwa Savage, DJ Cuppy, Niniola and every other female artist whose announced a new album out of the conversation. In response to this androcentric omission, the Savage called for NotJustOk to be cancelled, along with its sexist peers, once again demanding that "the narrative MUST change," for women in music.
Back in May, we spoke about how Simi's "Duduke" reached Apple Music's number one spot and was accompanied by her contribution to Ladipoe's, "Know You", in the top ten. However, beyond Simi's fans, who seemed to simply be enjoying the music, the wider public (from our perspective at least) didn't really seem to care enough to celebrate that achievement with her. There were few loud and proud congratulations to the captivating singer for clenching those coveted spots then, and now, with both of Tiwa Savage's 'Celia' singles occupying top 10 spots in the airplay charts, history is itching to repeat itself.
Well, we're not having it. Tiwa Savage's strangle-hold on the Nigerian pop space is one to be clamoured about, especially when considering the misogynistic barriers that have stood in her way throughout her nearly decade-long career. Ironically, it is this popular societal practice of underestimating women, undermining their efforts and only paying them mind when it's time to judge or slander that Tiwa Savage addresses on the opening lines of the second single that bagged her the charting success, "Koroba".
As Oriowo says, charts let us know who's who and what's what in music. Explaining Tiwa Savage's success to me, TurnTable's EIC says: "Her feat is quite impressive because she did it twice now. For context sake, Burna Boy's "Wonderful" debuted at No. 17, "AG Baby" debuted at No. 14, "Jollof on the Jet" at No. 29, even "Betty Butter", the current No. 1, debuted at No. 17."  If we're noting Burna Boy, rather ridiculously, sitting at number 1-15 on Apple Music's top 100 in Nigeria, earning a number one spot on Apple Music's 'Top Album's section, then we should all be paying attention to and celebrating when Tiwa Savage makes chart history like this.
Whether you're paying attention or not, Tiwa Savage is poised for another memorable summer. Set to perform on Jimmy Fallon's The Tonight Show, Tiwa Savage has her own plans of world domination, so you better keep up.
Check out the tracklist for her album here:
CELIA 28th August. Pre-Add NOW

Save My Life
Temptation ft. Sam Smith
Pakalamisi ft. Hamzaa
Koroba
Bombay ft. Stefflon Don X Dice Alies
Dangerous Love
Park Well ft. Davido
Interlude (US)
FWMM
Ole ft. Naira Marley
Attention
Glory
Celia's Song pic.twitter.com/FBAd1cevHq

— Tiwa Savage ⚔️ (@TiwaSavage) August 18, 2020
Featured Image Credits: Tiwa Savage/YouTube 
---
Wojumi is a bad bitch & she's going to brag about it. Tweet her your latest cultural exploits @dewoju
---