Since she broke out in 2014 with "Tiff", Simi has had a hit in circulation almost every year from "Jamb Question" & "Joromi" to "Owanbe" & "Mind Your Business". Regardless, conversations about her in popular culture have always been based around what she's wearing, who she's dating or whether or not she's pregnant, and her place in the actual music industry is never really given much thought or presence.
Her latest single, "Duduke" is probably the most glaring example of this, where the announcement of her pregnancy took over the course of the conversation, rather than the fact that the song is actually one of the most played songs in the country right now, topping the charts on every DSP and radio station at the moment.
Currently, we're all celebrating Nicki Minaj & Doja Cat's first number 1 on the Billboard Charts, given how impressive it is that a black female artist has garnered enough listens to make their songs the most played in the country. The fact that an artist like Nicki Minaj after delivering hits for so many years has only reached the top of the charts in 2020, is telling, especially when artists like Lil Nas X or Roddy Ricch reached these heights after a short time in the game, and also stayed at the top of the charts for many weeks after they got there.
In the Nigerian charts, which we can only measure through curated playlists on DSPs giving us indication of how many people are listening, Simi is currently occupying the top 2 spots across the board, with "Duduke" and her contribution to Ladipoe's latest song, "Know You". Before yesterday when "Body Count" dropped, she was the only woman featured in the top 10 on Apple Music, Spotify & Audiomack, yet, the conversation about her remained either non-existent or only about her personal life and choices. Simi is one of the most talented women we have in the music industry today – not many people are aware of the fact that she writes, produces and mixes her own songs, which is a very impressive feat given how scarce it is to find women who work behind the scenes in music.
With this in mind, she clearly puts in the necessary work towards making the kind of music her audience enjoys, and her position at the top of the charts shows that there are people (somewhere) who are listening to her music. On one hand, this could be telling of the fact that women always have to do and be more to gain the attention of a wider audience, even when they're doing as much (in this case, more) than their male counterparts.
Artists such as M.I or Odunsi The Engine are constantly given praise for having both song making and writing talents, an extraordinary feat which doesn't require them to work any harder than they need to in order to gain the praise. These artists also get attention for things outside of music, from Odunsi's outlandish hair to M.I's 'double entendre', which never seems to affect how their music is received by any audience. This is not quite the case for Simi, whose number 1 song was mostly celebrated by the fact that she announced that she and her husband are with child.
Contrarily, however, it's also not that hard to see why Simi is typically counted out, especially considering the fact that the socially conscious and liberal young demographic who would care about these achievements, don't seem to like her. While the injustice is clear, it's also quite difficult to root for Simi, because she often perpetuates harmful ideologies, which this demographic are definitely holding her to.
The echo chamber of (younger) millennial and Gen Z audience, who have dominant currency in popular culture will always hold you accountable for your wrongdoings. This year alone, on her talk show, 'Stoopid Conversations', she has said a few flagrant things which polarise her, and cause a disconnect between her and this audience. In the first (now deleted) episode, she very boldly said that she believes homosexuality is a choice which she doesn't think it's natural.
Our generation, unlike the older Nigerian generation, are a lot more tolerant of things society forces us to believe is other. We have enough access to information for anyone in our age bracket to have moved past this bottom line, and it was disappointing to see that Simi is part of a group of people who haven't. As a woman who belongs to a marginalised group in society and has a platform, it's very irresponsible to add to the vitriol the LGBT community are fighting every day. To her, it might seem as though she's innocently stating her opinion, however, she inadvertently lost the support of some people who would be loyal fans, whilst also managing to piss off the rest who are apathetic towards her.
This isn't something we can pin to a gender divide because anyone who harbours the same or similar beliefs to her and voiced them on a platform everyone has access to, would get the same treatment. Kizz Daniel is a good example of this, another artist who always has at least one hit in circulation, however, after showing his misogynistic tendencies several times, has been relegated to the background and no one really cares when he achieves anything these days.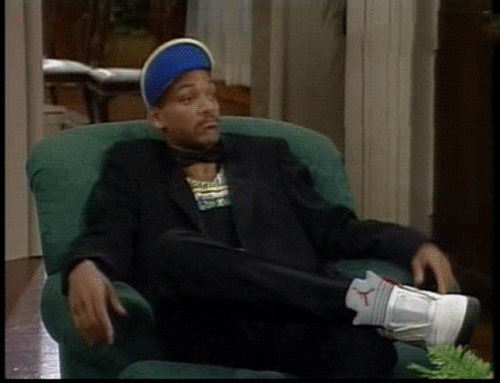 We carried out a survey amongst some members of our community, to find that 59% of the people we approached didn't like or dislike Simi, but were apathetic towards her. When we asked why, people cited several different reasons for this from not liking her voice and intonation, to others who said it's because they think she dresses badly. To put in perspective, someone like Tiwa Savage, who in the past has said derogatory things about feminism, still appeals to a wide group of women, because she defies set norms by living loudly and seems to be doing exactly what she wants to be doing rather than what she's supposed to be doing.
Beyond her statements, Tiwa is more relatable to the group of young women who would celebrate Simi's achievement, because she appears to be more relatable and align more with our ideologies through her music as well. Simi, on the other hand, appears to pander a bit more to these norms – from her views on the LGBT community to the way she presents herself – which as an enlightened generation who are trying to break free from these norms don't really fuck with. This could contribute more to people's apathy towards her and explain why she's left out of conversations about music and not about gossip and vitriol.
Regardless, the numbers show that people are listening to her anyway, and there's clearly a set of people who have a similar mind frame to her, and care about her music – it's just not the people who determine and dictate what's popular culture. We're never going to hear Simi pop off in the club, and are more likely to hear her music at a wedding (before 8pm) or when our parents are trying to be 'current'.
The missing link between her numbers and whether they care however, is that these people who listen to her don't control or even contribute to popular culture. Yesterday, when "Body Count" dropped, most of the conversation surrounding it was about how much of a moment it was for women, and also it's place in the charts. This just goes to show that when women achieve these feats, there are people ready to celebrate, and given all this, it's a bit annoying that a prime candidate who could change the status quo for women in music for our generation is actually unable to.
The way the music industry around the entire world is set up, there's only room for one woman at a time, and if we didn't have all these reasons holding Simi back, she would 100% break the chain and bring another seat for herself to the table considering her talent.
Featured image credits/Simi/YouTube
---
Damilola is the HBIC around here. Don't tweet at her @damdamxx 
---