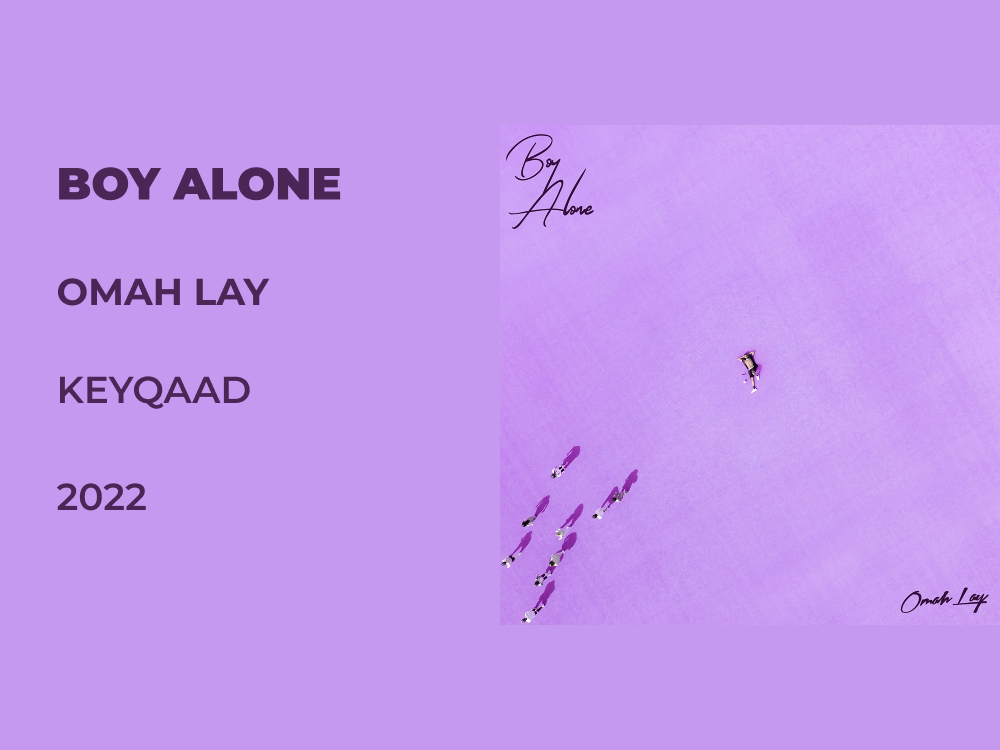 Review: Omah Lay's 'Boy Alone'
A potential classic made from the sprawling details of youthful existence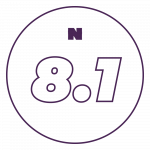 In 2020, a 23-year-old honey-toned artist appeared on the radar for Afropop lovers. Asides coming from the bubbling Port Harcourt scene, almost nothing was known about his person. The music had obvious appeal though, its many qualities helmed by a saccharine voice and incredibly aware songwriting. "Bad Influence" and "You" constructed the myth of Stanley Omah Didia, pushing him onto the attentive gaze of a lovelorn generation during the saddest time of our collective history.
To his credit, Omah Lay marked his breakout year with 'Get Layd,' a project suffused with delightful sonic pairings. "Lo Lo" and "Ye Ye Ye" cushioned the earlier pair of singles, while "Damn" went on to become a smash hit. R&B seemed to be an inspiration for his emo-heavy subjects, but the artist still carried the throbbing of Port Harcourts's social life into his distinct sound.
These peculiarities mark Omah Lay as a standout student of his class, and the willingness to release projects is even more admirable. His sophomore EP, 'What Have We Done?', from November of the same year, may not have had the same instant cultural cache as its predecessors but the project reaffirmed the ascendant superstar's unique ability to touch the core of his person, closely and without editing, while turning out a hit as monstrous as "Godly". Rawness best describes that quality, but Omah Lay manages a kind of refinement, sketching where another artist would flagrantly paint.
Word about his debut album began spreading since late last year. Its forthcoming release was welcomed as the next step in his well-oiled career, since Omah Lay has conquered the terrain of two EP's while becoming a darling of the streaming era. When he collaborated with Justin Beiber for early 2022 single "Attention," that only served to amplify his burgeoning global status while coinciding with the run of a worldwide tour.
This hints at the album being a longstanding project, shifting through the motions of the artist's ever-changing life. The pre-album releases of "Understand" and "Woman" were produced by Tempoe and P.Priime respectively, who are perhaps two of the biggest influencers of the new school sound—despite the current legal tiff. You know that sound when you hear it: minimal, mid-tempo, and easily folded into the singer's melodies. 
Understandably, both records were hits. Then Omah Lay announced the album this July, following up on the trend of utilising short rollout periods in order to maximise impact. That release day when it dropped, it sure felt like a full circle moment: here was this dreadlocked youth whose come-up we had witnessed, now sporting a full head of hair and his debut album. A number of recent social media posts reveal that perspective of having come into his own; where he was once reserved, now he speaks with cutting edge. "My depression became worse after I had sex with my therapist," he wrote in one, deftly influencing people onto the vibe of his debut album.
In basic terms, 'Boy Alone' is about mental health and hedonism. That, however, undersells the sonic pleasures that's essential in its success as a debut project. We've always parsed Omah Lay through the eyes of a lyricist, a conveyor of moments that aren't easy to capture in words. The sweaty stuff of rooms and the gritty feel of streets are windows of the house he's the architect of. Under his supervision, though, 'Boy Alone' offers way more lyrically and thematically.
The production is the immediate standout of the album. In an industry full of mid tempo beats, it's obvious that Omah Lay goes for the originals. Each fourteen song is richly layered in an individual scale, closely attuned to the unconventional movements of the artist. Together, they're splattered onto a broad canvas of a buttery percussive base. Occasionally, as on "i'm a mess" and "purple song," there's an emo feel radiating its centre, utilising mood-centric guitars to create a tender atmosphere. The duo of "never forget" and "soso" brilliantly pick up the pace, helping conduct the album's rhythm at crucial moments. 
Everything set up, Omah Lay coasts over each beat like a veteran sailor. Never mind that he's been in our faces just a little over two years, he expertly charts an expansive and cohesive tale of young existence. He's most interested in flipping melancholy on its many sides, showing the listener the associative tendencies of his mind. The paradox of getting high when he's low is just one of them; Omah Lay makes the most interesting connections, witty as he is blunt, balancing both qualities with remarkable mastery. 
The album begins on an aspirational note. "Only the real fit recognize/ Only the ship wey believe e no go capsize," he sings in the opening lyrics of "recognize", keeping the runtime minimal as he effortlessly enters "i". He's even more aware of his grind here, utilising its winding second verse to urge more freedom and "dance from night till the morning." Even though the sounds are soft, they're very affirmative records which set the mood for the album's somewhat militant nature. 
Further along, songs like "temptations" and "never forget" uphold his resolve to memory. It's typical that having gone through a battle, one would have mental scars which, poked a little, could unleash a barrage of images. The former ebbs towards a lover, honestly recalling the times when his toxic lifestyle punished her tenderness. "In all of these temptations wey dey inside my life, you still hold me strong," he sings with affectionate clarity, further painting her unconditional love while sketching vignettes of not keeping up with his own family. It's a vulnerable portrait many young men would be familiar with, given how closely its trajectory resembles life.
"never forget" flips the gaze outwards, situating Omah Lay in the role of communal observer. A touch of groove lingers in the keys, but the mood is decidedly pensive and with undertones of the oil-related violence that's rife in his native South. In the very first line he identifies his roots, going on to rep his Marine Base in Port Harcourt while warning, "I know love is war." The repeated chants of "I'll never forget" which make up the bridge precede a slight change in the song's tempo, its percussions sped up as Omah Lay kicks off an exciting rhyme scheme with his second verse. His knickering came "way before Michael Jackson sing Billie Jean," and in his ending lines he affirms, "my eyes don see the things, ordinary person like you no go believe it/ It's why I'm cold and shivering; so I hide my pains, my blow, my misery."
Omah Lay threads a number of traumatic experiences throughout 'Boy Alone.' In between, the revelry otherwise popular in African music is present, but there's always some greyness lurking around. "i'm a mess" is the most impressionist among this sub-category, offering a damning assessment of the artist's mind state. He makes a case for his celebrity ("How many million I make for a living?") but knows it's ultimately a veneer that'll slip off once he's alone and face to face with familiar demons. On "how to luv," he's forthcoming about the desire to love and reside in the moment, but even then the mask reappears when he admits "But I no believe say you go fit to solve my issues," and then later on, cheekily inserting, "I get the spirit of ashewo."
This spirit emerges in full glare on "bend you" and "woman," which, by far, are the most sultry songs on the album. The last single pre-album release, "woman" has an understated quality, using metaphors like rubber band to suggest certain levels of intimacy. "bend you" is quite arrogant in its boldness: just few lines in, Omah Lay sings about liking panties from River Jordan and elsewhere, constructing a comically wise aphorism when he sings, "I hit that pussy motor accident/Road wey lead to happy ending, e no dey hard to kill person." Such writing is reminiscent of "Ye Ye Ye," upholding the name of Omah Lay as one of the better descriptors of insanely great coitus.
Through it all, it's important to know that sex isn't Omah's end game. Those minutes are a pleasurable escape from the shackles of his own depression, and the duo of "safe haven" and "soso" are adept conduits for his unfettered honesty. Quite the closer, "purple song" finds the young man running through a list of possible rift areas, and yet entreating his lover not to let him go. "Only my water fit cool your soul," he sings with calm assurance, deftly working a sexual suggestion into that and the lyric, "only your mouth fit lick my soup." Tay Iwar on "tell everybody" infuses his signature feathery touch, but even then his host threads the salacious path. Along with Beiber on "Attention", they're the project's only guests, contributing to the lived-in perspective of 'Boy Alone.'
Among the new vanguard of Afropop superstars, the skill level of one's lyricism is a hot topic. In such discussions, Omah Lay's name is never far off. He's the quintessential street poet, readily collapsing eras of linguistic inventiveness into the structure of a verse. 'Boy Alone' is a dazzling showcase of his ingenuity. 
Ditching literary detail for cultural nuance, he's highly adaptive of everyday terms and locations. He references Port Harcourt severally, spicing the songs with the narrative acumen that's immediately audible in the music of his statesmen Burna Boy and Ajebo Hustlers. He's most reminiscent of Duncan Mighty when he sings in Ikwerre, drawing from a deep well of inspiration while pairing those with influences elsewhere. Sometimes Omah Lay sounds closer to Drake than Celestine Ukwu, the legendary Highlife musician whose band his grandfather played in. The associative rhythms of the coastal genre, though, supplies a tribal grandeur to his otherwise polished beats, portending a well-balanced mix. 
View this post on Instagram
Omah Lay's voice is also an instrument of wonder. In default mode, it takes a lithe and reserved form. He's however able to contort it into anything else, whether as a silver-tongued seductor ("bend you"), a cry-in-the-rain R&B disciple ("temptations") or rap-leaning lyricist ("never forget"). A lot of things in life can be predictable, but Omah Lay's delivery isn't one of those. Reading his lyrics without sound offers insight into his unorthodox structures, but not the nuance of his Ikwerre-inflected adlibs which, more often than not, form the catchiest sections of a record. 
'Boy Alone' is a memorable debut album. Every part of it fits into the breathtaking whole, one of the very first mainstream albums from Nigeria to dissect the phenomena of mental health on this scale. Since releasing "Do Not Disturb" in 2019, Omah Lay has always stood out; with these fourteen songs, he stands out even more visibly. Having attracted the focus of an entire generation two years ago, here he allies closely with the thoughts of their mind and the motivations of their heart. Still, 'Boy Alone' is a personal work. It's as personal as the title suggests, and Omah Lay, making art from the sprawling details of youthful existence, might just have created a classic Afropop album. The resolve of that assertion would be tested by time, but right now this album surely ranks among the most important offerings of 2022.
---