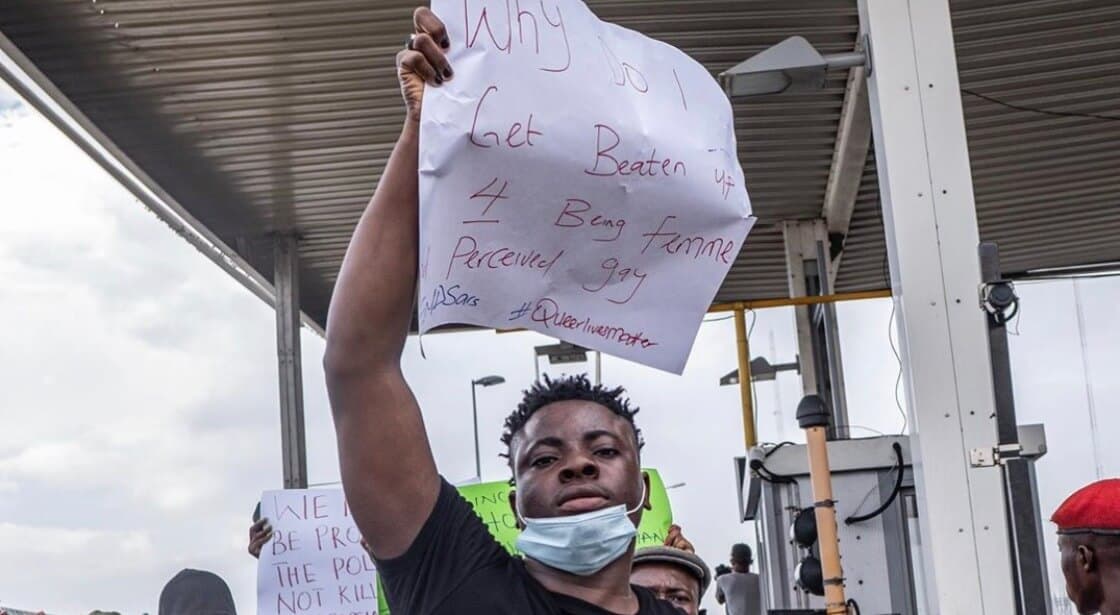 Listen to Simi's new EP, 'Restless II'
Her most matured body of work to date
Shortly after the release of her new single "No Longer Beneficial" a few weeks ago, Simi announced that she would be joining the roster of home-grown acts catching the well-seasoned ears of Platoon–the creative company which boasts of over 80 African artists within their ranks including Amaarae, Cuppy, WANI and more. This announcement was excitedly welcome by her fans who had been eager for new music since her indisputable hit "Duduke" was released earlier this year.
Following on from the great news, Simi also announced the release of her highly-anticipated new EP, 'Restless II', the follow-up to her third studio album 'Omo Charlie Champagne' which was released at the end of last year. Leaning further into her r&b proclivities, the new EP 'Restless II' shares much of the same sonic DNA as its precursor seeing as we get more of her romantically-inclined numbers.
View this post on Instagram
'Restless II' sees Simi at her most mature yet, and the new mother and wife shows the depth of her lived experiences as she shares her musings on life, love, and passion. With features from UK rapper, Ms Banks, WurlD, and hubby, Adekunle Gold, she puts forward a succinct 6-tracker which traces captivating narratives about romantic love, as she audaciously explores both the good, the bad, and the ugly.
Starting off with the promotional single "No Longer Beneficial", the project opens up with familiar themes, as she admonishes the men trying to lock her down into serious relationships. Over the guitar-led beat produced by Sess, she sings "No I'm Not Trying To Settle Down/ You're Looking For Love/ I'm Looking For A Good Time", a stark contrast to her current married life. This follows into tracks like the WurlD-assisted "Triggered" where she sings about an unfaithful lover who's been taking her love for granted. Art doesn't always have to imitate life, and Simi knows that all too well as she's constantly singing about universal themes of love and pain that many of her listeners will definitely be able to relate to.
On "There for You" featuring Ms Banks, she's moved past the cheating and unfaithful lovers as she praises wholesome love that serves her in ways that are beneficial to her. She sings about her devotion to remain by her lover's side, purposely using lyrics that suggest it could be romantic or platonic love. Throughout the song, she affirms her choice to remain by her lover's side through any weather, as she's joined by Ms Banks who opts for a rap verse showing her ride-or-die disposition to those who she loves. "City Lights" offers a more soulful inclusion to the project, as Simi embraces her r&b proclivities to deliver a passionate rendition to her love interest.
The centerpiece of the project comes right at the end when she's joined by Adekunle Gold on the groovy Sess-produced "Bites the Dust". Like something out of a Mr & Mrs Smith playbook, both lovers exchange passioned verses about how they both fell short in their love. "Find somebody else to deceive now/I deserve quality now/You belong to the streets now" she sings mellifluously, admitting that she's officially done with the love they share. It's her most defining statement on the project and a testament to her growth as a person and an artist.
Ahead of its release, Simi shared with her followers that the new EP was a project she put together "anxious, because of how different it is, excited, because of how different it is, curious, because of how different it is, but also grateful, because of how different [she] could be" and upon hearing the 6-track piece, we have to agree with her. With 'Restless II', she makes a case for delivering a startlingly modern take on the r&b coming out of Nigeria.
Listen to 'Restless II' below.
Featured image credits/Instagram
---
Hell hath no fury like Tami. Tweet her your fave female rappers @tamimak_
---