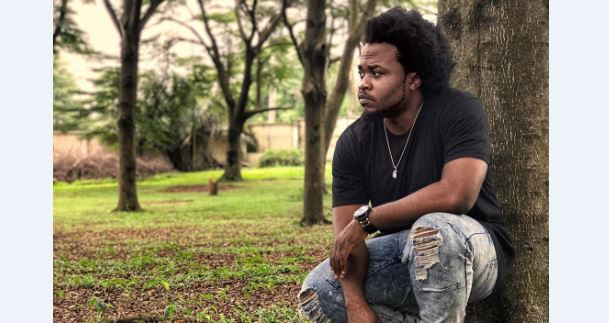 Essentials: Alpha Ojini continues his steady grind towards mainstream prominence with 'Chvmeleon'
With features from M.I, Ycee, Blaqbonez and more
Even though its recent streak of controversies has threatened to define the Nigerian hip-hop scene, a handful of rappers have used these situations as a remarkable avenue to break out. In 2017, Alpha Ojini emerged as a potential favourite for fans of Nigerian rap music, after the positive reception to "Vendetta", his response track to M.I Abaga's scathing "You Rappers Should Fix Up Your Lives".
On the incisive reply, Alpha narrates the details around meeting M.I for the first time at a rap competition, ending with a stern declaration that he was here to stay. In the two years since then, he's been steadily working his way up to notable prominence, with his well-received debut LP, 2018's 'Half Price'. In addition, he puts his skills as a producer and engineer to use for a long list of artists like Blaqbonez, M.I Abaga, Psycho YP, Ycee, GoodGirl LA and more.
https://www.instagram.com/p/B4UCq6pAIGP/
Last Friday, the multi-hyphenate rapper released his sophomore LP, 'Chvmeleon', and it continues his grind towards becoming a notable Nigerian rapper who is gaining mainstream level recognition. Similar to the quality of his debut album and the compilation of freestyles he dropped earlier this year, Alpha's latest release serves a compelling entry point for new listeners, as well as remarkable showcase of growth for more familiar listeners.
Entirely produced and engineered by Alpha himself, the album highlights the range of his skill-set, especially as it's a bit commercial in it's delivery. While older tapes display Alpha's penchant for experimenting with complex sounds like jazz and afrobeat, 'Chvmeleon' adapts those quirks into music that is contemporary, without obscuring his innovative edge.
On pre-released single, "Pop", an oriental guitar riff is underpinned by the type of 808 bass that threatens to blow out your ears, while the Ycee-assisted "OneKnee" is driven by airy piano keys and fast-paced, afro-house drums.
https://www.instagram.com/p/B36Cr4fgTaB/
Further highlighting his intentions to reach a wider audience, the hooks on 'Chvmeleon' are some of the more memorable in Alpha's catalogue till date, centring songs around his improved instincts as a musician. The handful of featured artists also enhances the album's push for a broad appeal, while also establishing Alpha's ability to find a middle ground regardless of who he's working with.
On "BagX2", Alpha trades boasts with Blaqbonez, contrasting his stern posturing with the whimsical cadence of the self-proclaimed Best Rapper in Africa. Elsewhere, he sets the scene on "PDA", singing words of affection to a love interests, before M.I Abaga steals the scene with an intricate verse bursting with internal rhymes and a lively delivery.
The closest Alpha gets to being upstaged is on penultimate track, "Calm Down", featuring a rousing hook by GoodGirl LA. Matching her assertive energy, Alpha turns in two stunning verses, on which he sneers at friends at who abandoned him at his lowest points, and reiterates his worth in decisive terms. "I work hard, keep your exposure, thanks/you can't see me on no stages if I ain't getting paid, I'm too talented to be earning minimum wage", he calmly snaps, projecting the sense of clarity that guides 'Chvmeleon' throughout its 41-minute duration.
Stream 'Chvmeleon' here.
Featured Image Credits: Instagram/alpha_ojini
[mc4wp_form id="26074″]
---
Dennis is not an interesting person. Tweet Your Favourite Playboi Carti Songs at him @dennisadepeter
---