This decade has definitely kicked off on a very strange note, and this version of the simulation is clearly glitching. World governments have issued lockdowns, and despite its effect on the music industry—like mass festival cancellations and tour delays—artists are still giving us plenty of material to listen to in the interim while also offering different new ways to cope with social-distancing.
In isolation, music feels more necessary than usual and has turned artists into unlikely heroes. While gym instructors, Instagram influences and motivational speakers try to encourage us to stay fit, keep our rooms organised and draw up plans for the future, artists have delivered pure entertainment which has made isolation more bearable for everyone.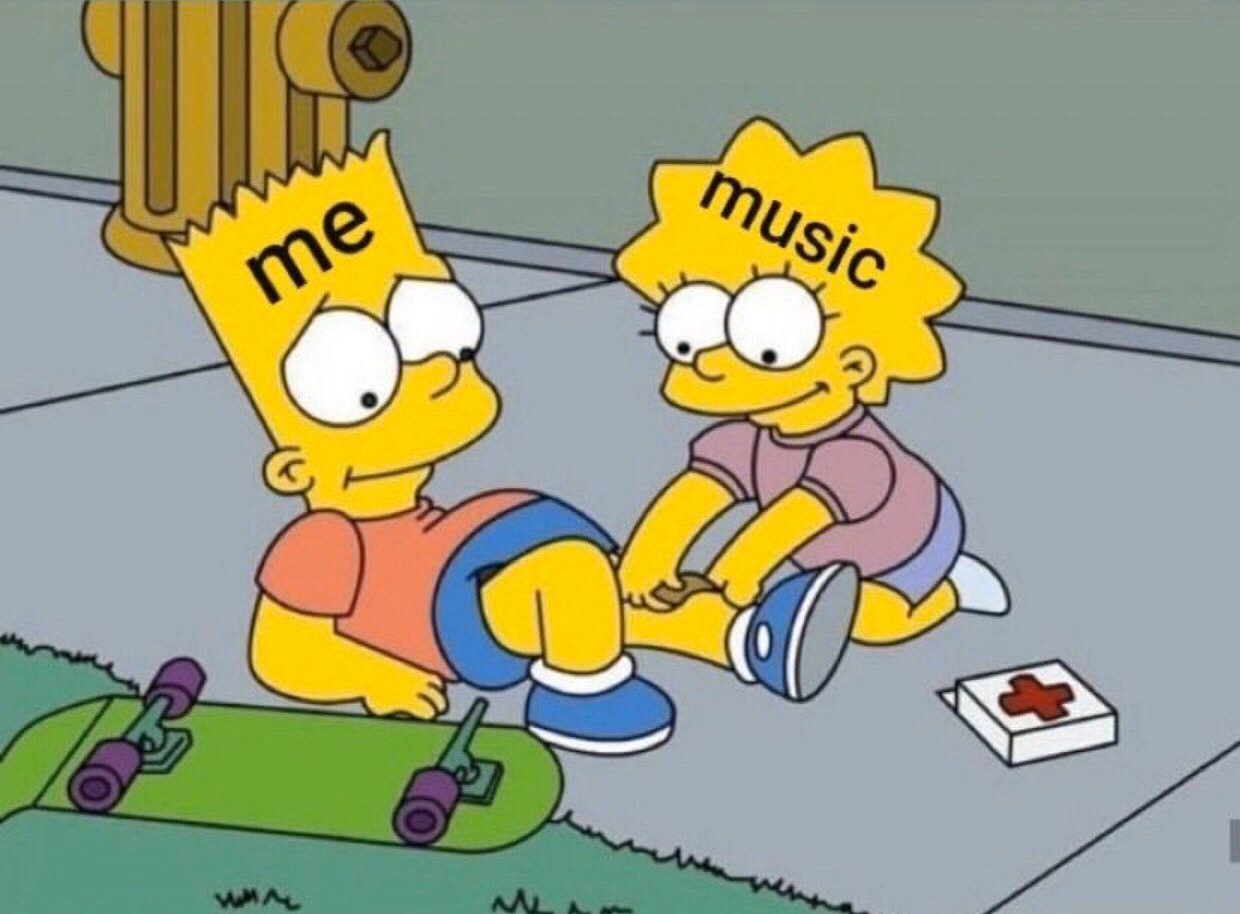 More than just something to listen to, songs have now become a soundtrack to different activities that are keeping us busy while we're all ridiculously restless. Bugzey & 's "Don't Rush" became the soundtrack to women getting dressed and feeling after a few weeks of being inside with nowhere to dress up to. Following that, Falz & Ms Banks's "Bop Daddy" was the mens' responses ot getting out their fits in isolation, also filling their time with a reminder of their good looks after some time in isolation.
In addition to this, both songs became widely popular after these challenges took over Instagram, Twitter & Tik Tok, which highlights the mutual benefit for both artists and those of us at home, whilst we're all locked up inside.
Being indoors with not much to do can also give you some room and time to think, which usually causes a shift in consciousness. When everything was business as usual, one might not have always had time to stop and just regroup. Now, being in isolation is forcing us to do so, and luckily we have music that can help us guide our thoughts.
While everyone's feelings are heightened by current global events, the emotions artists express on their songs offer listeners a chance to process emotions with proximity to theirs. For instance, new releases like Buju and Wani's contribution on Higo & HVRRY's "Company", prompts us to reconsider our approach towards romantic relationships, while Odunsi and Tems' "Decided" encourages us to look inwards for true growth.
Emotions are a universal language, and so is music. You can always recognise the little details of your pain or joy in the music you're listening to, whether or not the artists are presenting something that directly relates to you. Whether we need it or not, music is always there to comfort us, and there's no such thing as too many songs.
On the other hand, feelings are infectious and if you're not feeling up to processing negative, you have songs that can uplift your mood with catchy and bouncy rhythm. Fortunately, Afropop is well equipped to deliver uplifting and mind-numbing jams that can give us the energy to get through the quarantine days.
Falz is setting the tone with "Bop Daddy" serving as the soundtrack to our bedroom dance parties. Mayorkun, Joeboy, $pacely, Benjiflow and lots more have also dropped new songs this month, while Santi, Masion2500 and Playboy Carti are all gearing up to release new music in the coming weeks. DRB are coming back with a new album 'Pioneers' and have given us a taste of what to expect with their latest singl, "Softly".
Asa also brought that extra ray of sunshine to our lives when she invited fans into her Lagos apartment for an IG live concert, which offered consolation for her cancelled tours and concerts. More recently, she joined Davido's Live for a playful set where they performed each other's songs, which was a special moment for afropop in general.
Though it's not quite like seeing a show in person, "quarantine concerts" on IG Live and YouTube live are playing a fascinating role in keeping artists' appeal alive while public life is on lockdown. Rather than merely sharing promotional videos, artists are encouraged to interact with fans and this has led to them revealing their unique and unfiltered sides which many fans wouldn't have had the opportunity to see up close.
View this post on Instagram
It's not all quite so serious,  producers all over the world have been hosting friendly competitions on their Instagram, providing us with hilarious and heartwarming moments that the entire internet is enjoying together. Sarz and Shizzi set the ball rolling in Nigeria with their Epic Beat Battle where they went back and forth playing classic records from each of their catalogues and offering up commentary as they played unreleased songs along the way. These uplifting live events are so much more than a way to pass the time as it's also sparking conversation across social media channels, and while this isn't new, it's especially nice at this time.
Music events from all over the world often develop into trending conversations and strengthens the feeling that we're all connected during this period of uncertainty. It's interesting to note that afropop's world conquest hasn't been halted by the movement restrictions. Rema's "Dumebi" was played on both Rihanna and Drake's Instagram live parties, while Burna Boy and Tiwa Savage made appearances on Diddy's "Dance-a-thon". Diddy hosted both artists on his live on Easter Sunday to raise money for a non-profit organisation that coordinates the distribution of protective equipment (masks, gloves, and gowns) to health care workers.
With 14 more days added to Nigeria's lockdown, finding ways to keep ourselves entertained has become a sort of survival instinct. Music has consistently provided the entertainment necessary to keep us hopeful, while we wait out these uncertain times.
Featured Image Credits: Instagram/debola_abimbolu

---
You are meeting Debola at a strange time in his life. He wandered into a dream and lost his way back. Tweet at him @debola_abimbolu
---